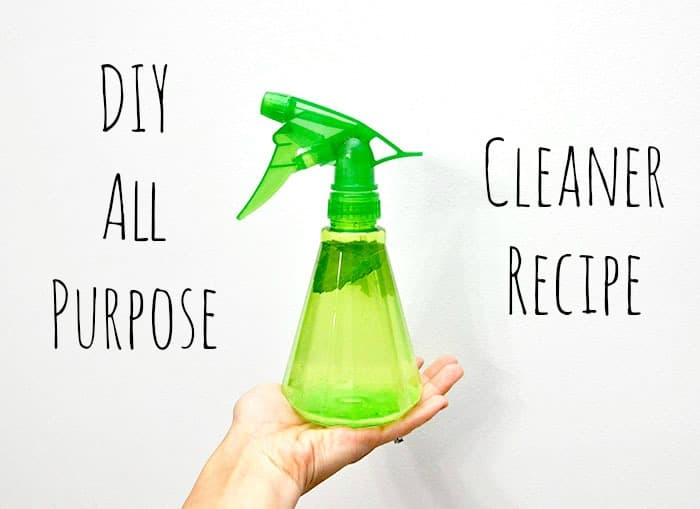 Summer for our family not only means trips to the local park and fun sprinkler sessions but it also means great family time. With everyone running in and out of the house, it's easy for dirt to pile up. Especially with those frequent bathroom trips the kids make as they fly in from swimming in the pool and shoot back out to ride bikes. This homemade cleaner is a great little freshener to have in your cleaning arsenal. Best part? It's free of harsh yucky chemicals!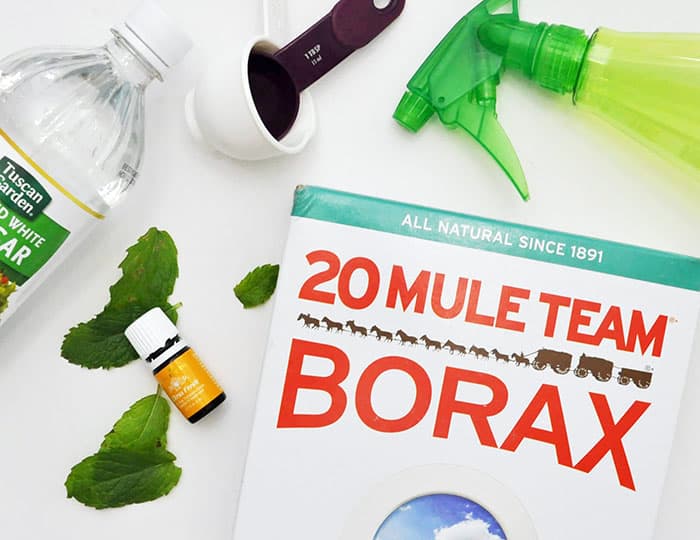 Here's what you'll need for your DIY all purpose cleaner:
12oz spray bottle
1 cup of distilled white vinegar
1 tablespoon of Borax
8-10 drops of your favorite Essential Oil
3-6 fresh mint leaves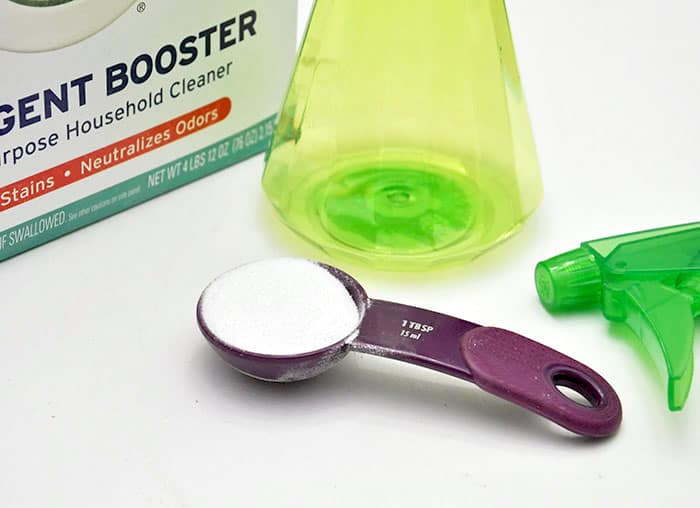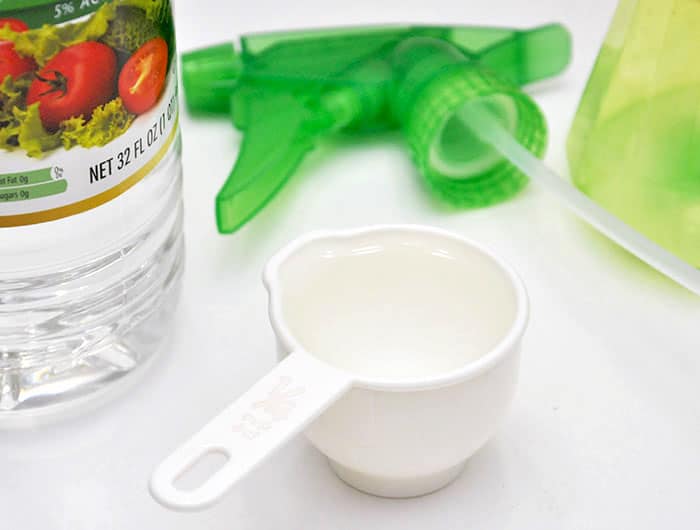 Depending on the opening of your spray bottle, you might have to use a funnel. Sprinkle in the Borax and then pour in the vinegar. The photo shows a 1/4 measuring cup but I ended up adding 1 full cup of vinegar.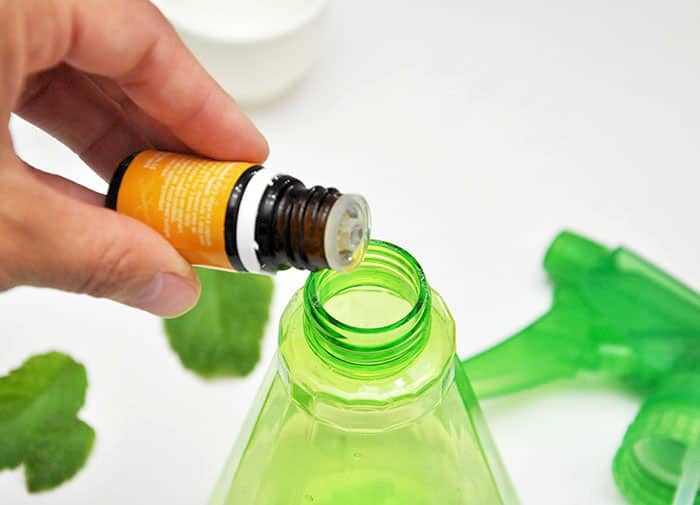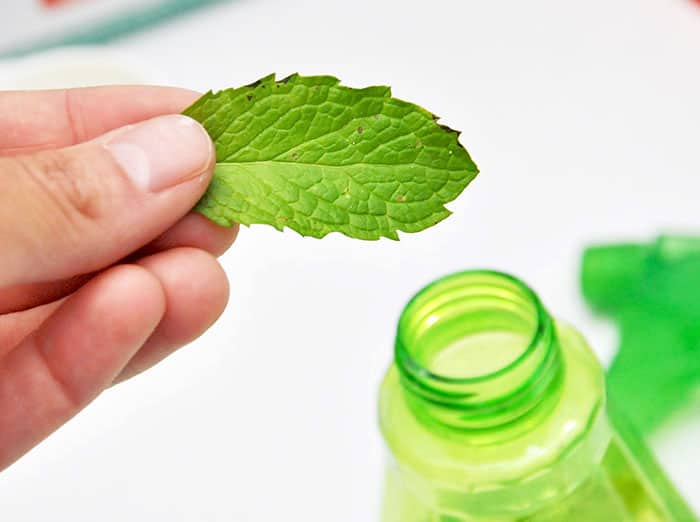 Add in your essential oil and mint leaves. The smell will automatically make your nose very happy! Fill the rest of the bottle with warm water and shake well.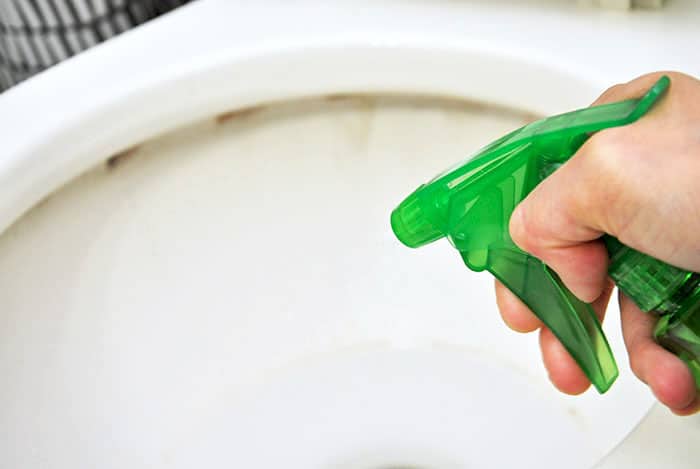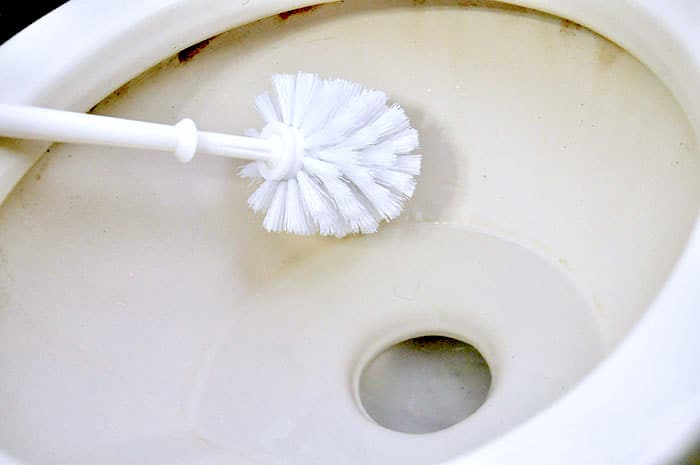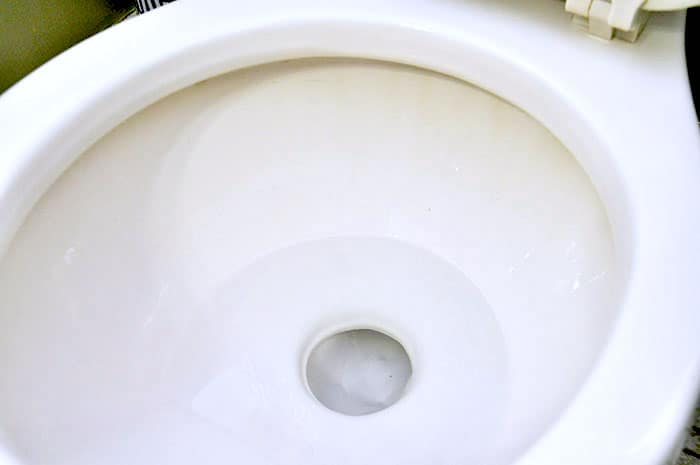 Now use away! I tested my DIY all purpose cleaner on the downstairs toilet because it gets the most, um, attention. Spray the cleaner inside the bowl and allow it to sit for about 5-10 minutes. Scrub with a brush and flush. Repeat these steps until it's as clean as you like it. Tip: sprinkle extra Borax and use a pumice stone for any harsh stains or even scratches! Polishes like a charm. Simple and easy, now you can make sure things stay clean while your kiddos have other plans.
For more homemade cleaners and related inspiration, check out these articles!