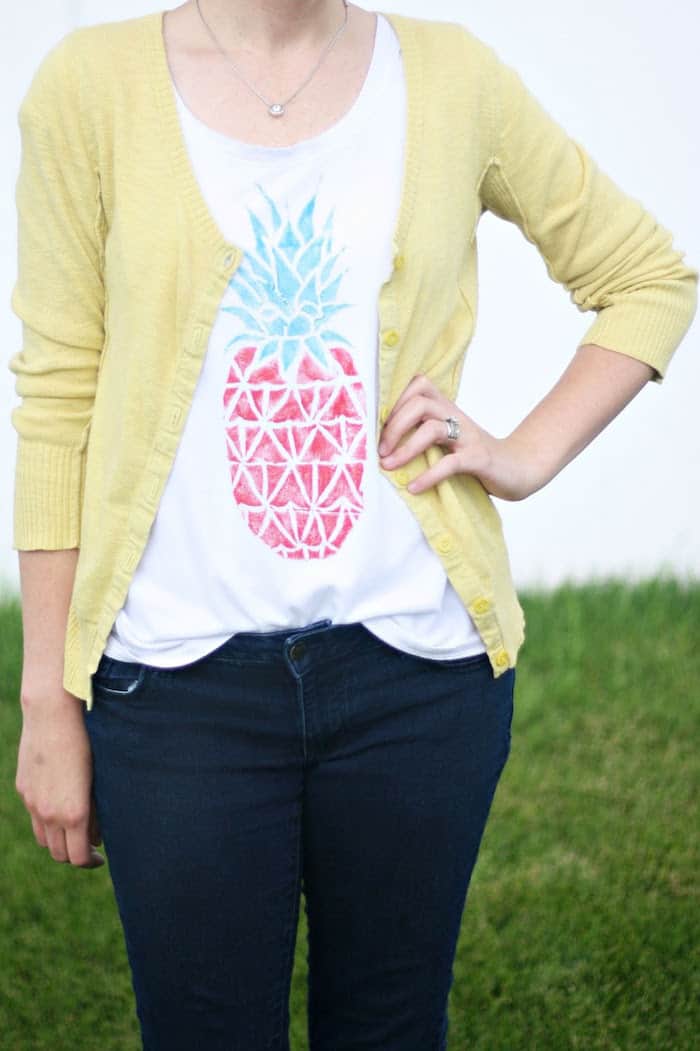 We, along with everyone else, are obsessed with the pineapple trend right now. And after seeing this perfect pineapple tee on Pinterest, I decided to make a one of my own. Using takeout boxes to create a large stamp is the easiest and cheapest technique, and you could use it to make any design you want. This hand-stamped pineapple tee was so easy, the supplies are simple, and I loved how it turned out!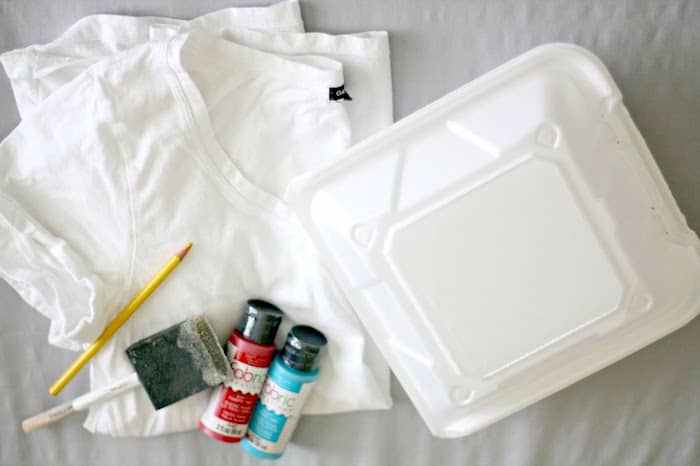 Supplies:
T-Shirt
Takeout boxes
Pencil
Paint brush
Fabric paint (I used Fabric Creations Soft Fabric Ink and it's the best!)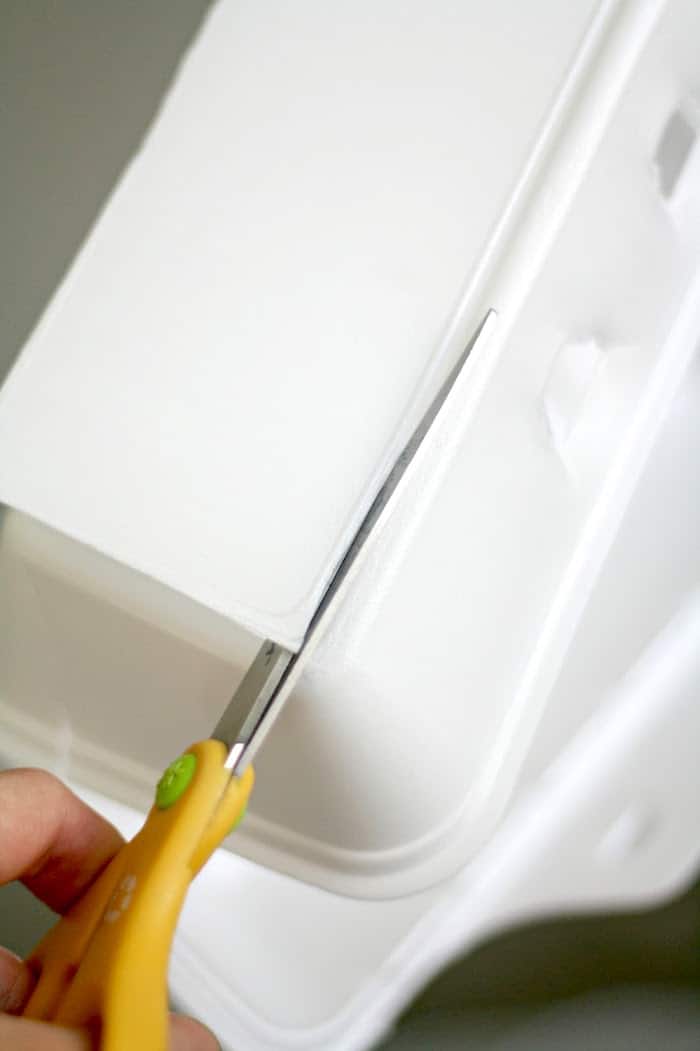 Step 1: Cut out flat foam squares from your takeout box(es). I just ran into a restaurant and asked for a bunch of boxes and they gave them to me for free, but I also saw them at the grocery store by the paper goods. Or if you eat out, save your boxes!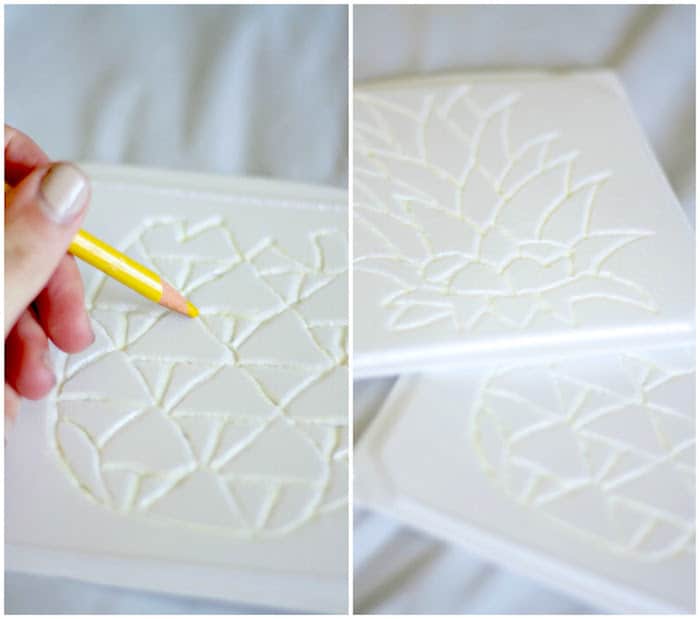 Step 2: Draw or trace your design on the foam.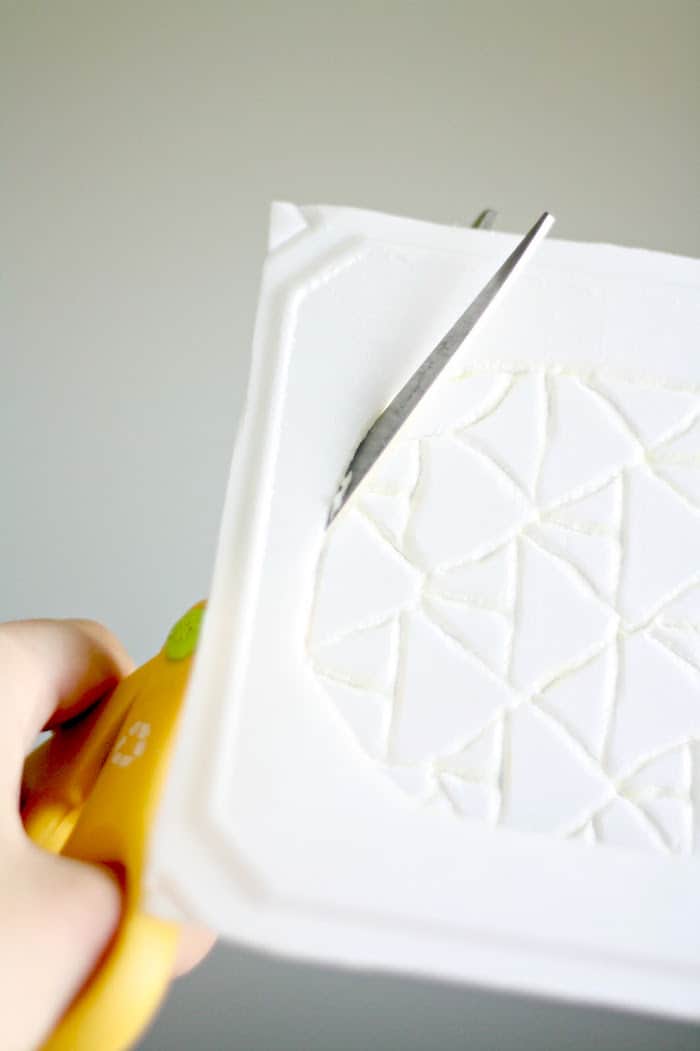 Step 3: Cut the outside edges of your design.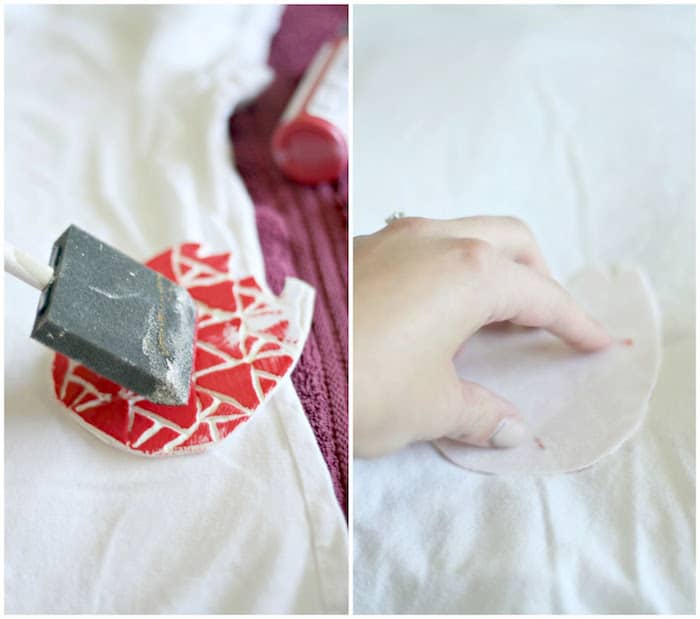 Step 4: Apply paint to the foam.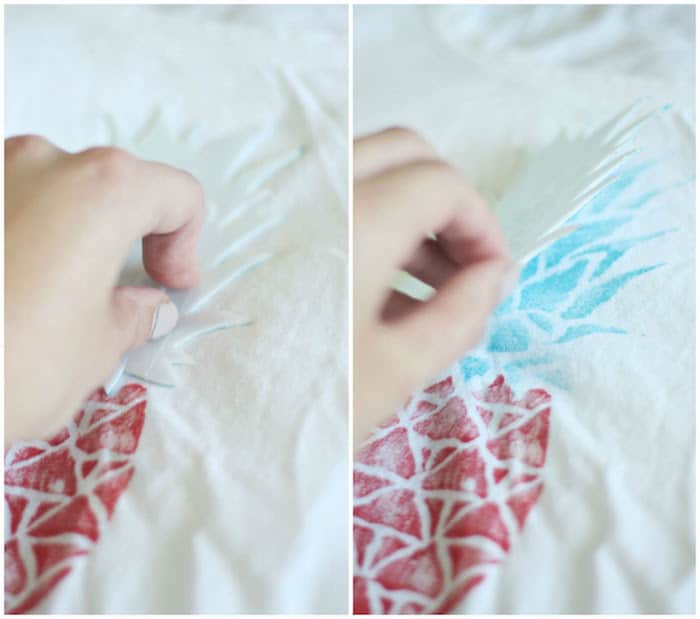 Step 5: Press stamp on shirt, and remove.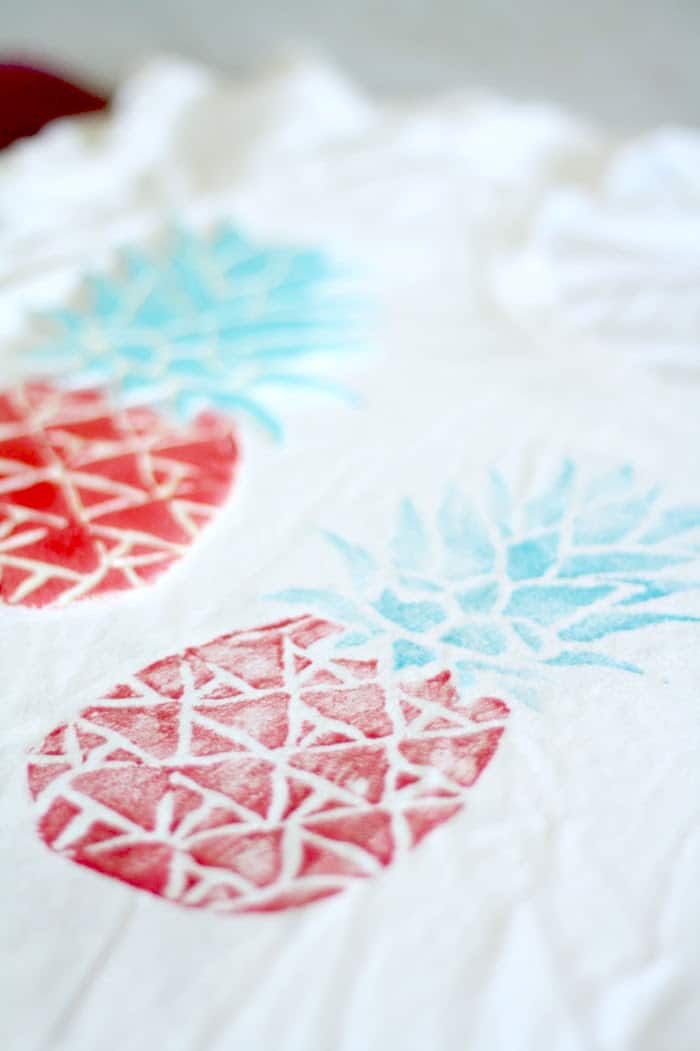 Step 6: Let dry. Follow any additional instructions for your fabric paint.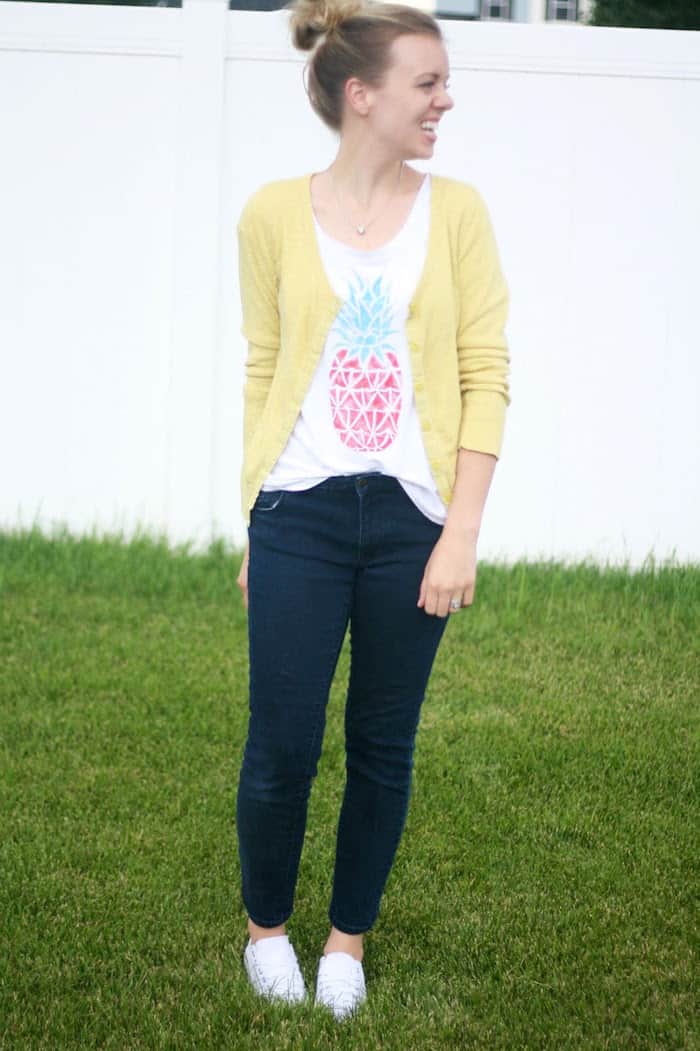 Isn't this the cutest for summer? And think of the possibilities!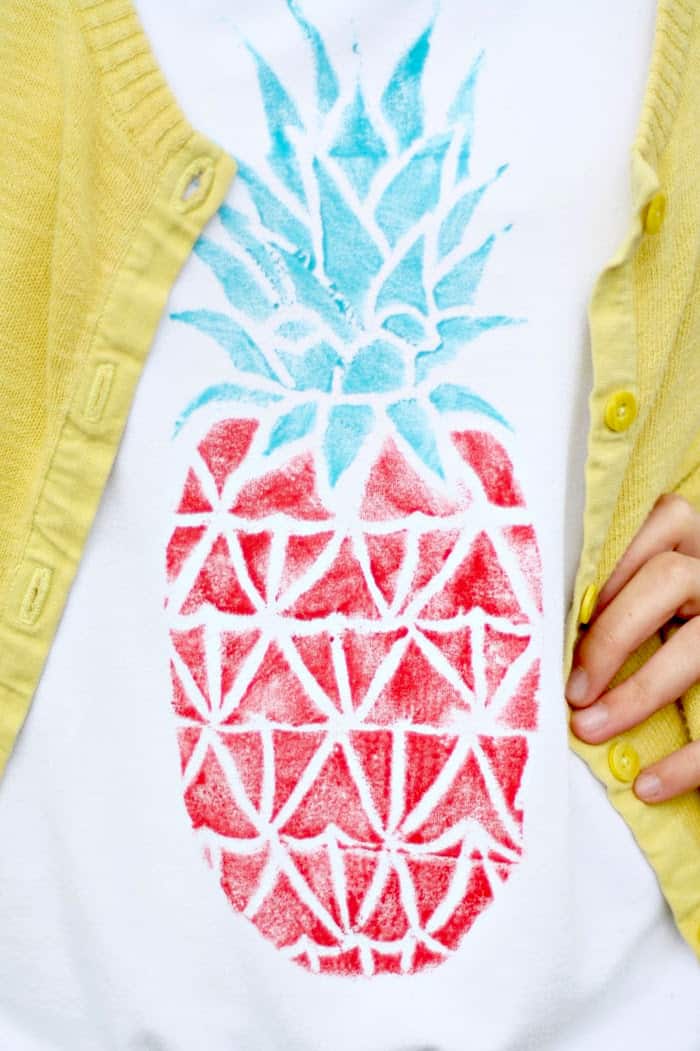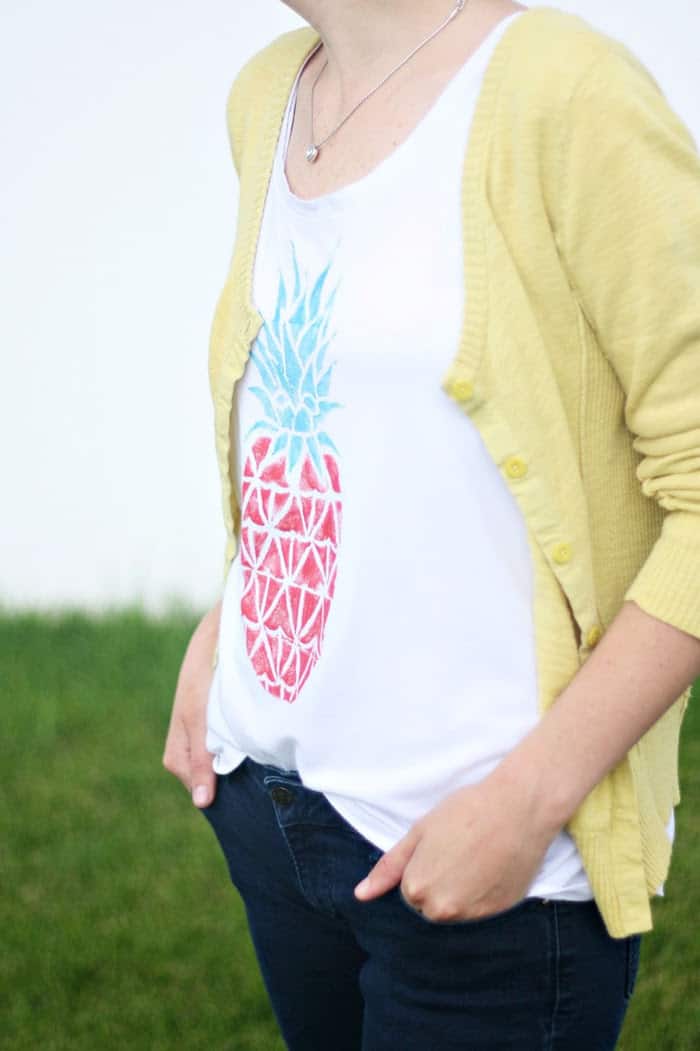 Happy stamping! Now be sure to come visit my sister and me as we blog about style, food, and the things we love over at The Pretty Life Girls. You can also find us on Instagram, Facebook, Pinterest, and Twitter!