I just moved to a new neighborhood where we were greeted by the cutest Brazilian family that lives across the street. Friendly neighbors make all the difference when you move somewhere new, right?! I wanted to share the love and do something nice for them over the weekend, so I looked on Pinterest and found these little sweets called Beijinhos, which are Brazilian coconut truffles and are made of some of my favorite things. They are incredibly easy to make, only take 4 ingredients, and turned out to be so delicious! You will want to make these for anyone who needs to feel a little love . . . including yourself!
Brazillian Coconut Truffles (Beijinhos)
Adapted from Make It & Love It
Ingredients
1 can (14 oz) sweetened condensed milk
1 cup of shredded coconut (like really shredded)
1 Tbsp butter
1/2 tsp of coconut extract (if desired)
Directions
In a medium saucepan, mix the sweetened condensed milk, 1/2 of the coconut, and butter over medium heat. Set the other 1/2 of the coconut aside.
Stirring constantly, heat the mixture to a boil and continue to stir for 10-15 minutes, or until the mixture is thick enough when you stir that you can see the bottom of the pan for 1-2 seconds before it levels outs.
Remove the mixture from heat and stir in the extract.
Pour mixture onto a greased plate and let cool to room temperature.
Once cooled, roll into balls.
Roll the balls in the remainder of your shredded coconut.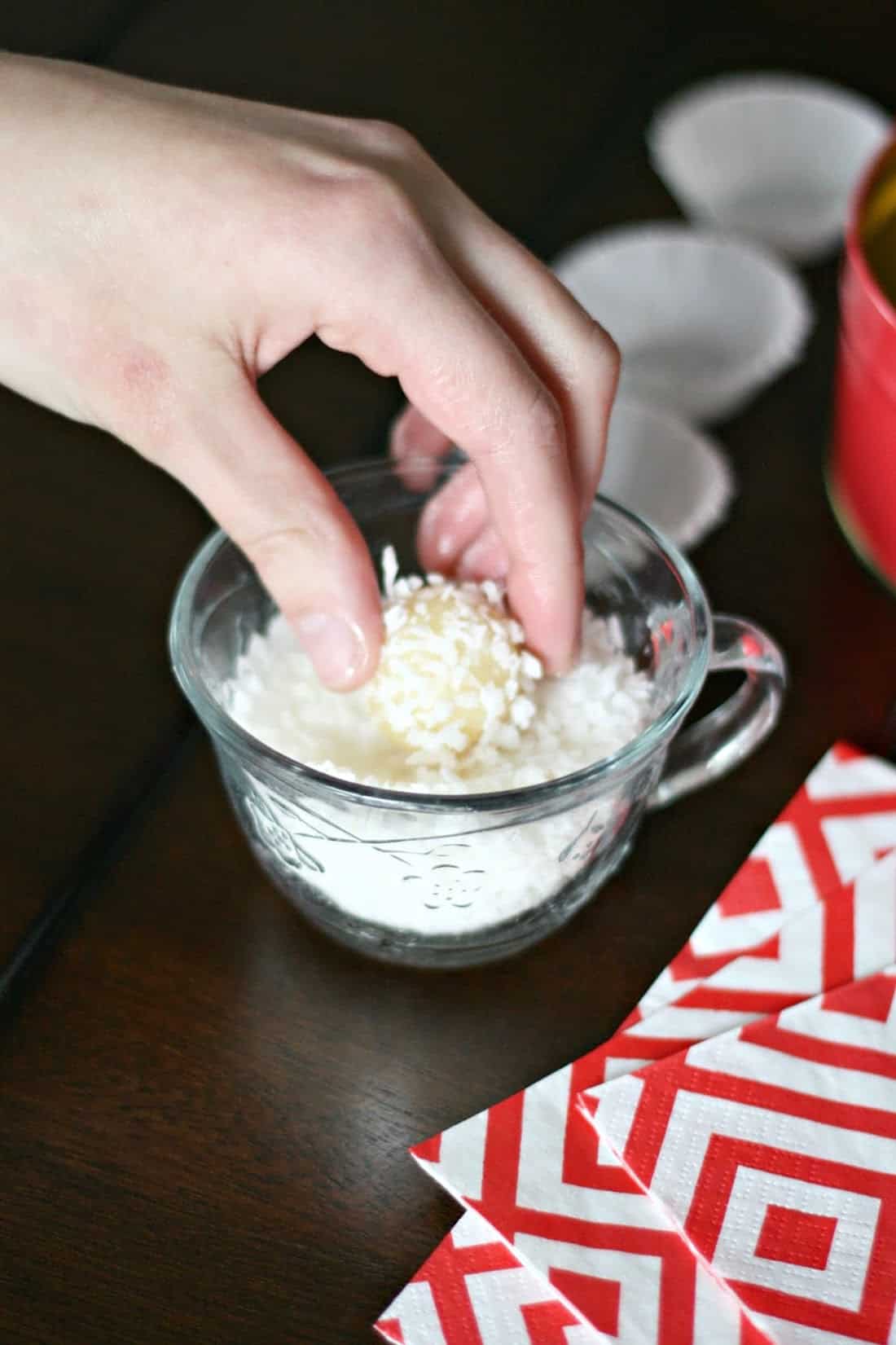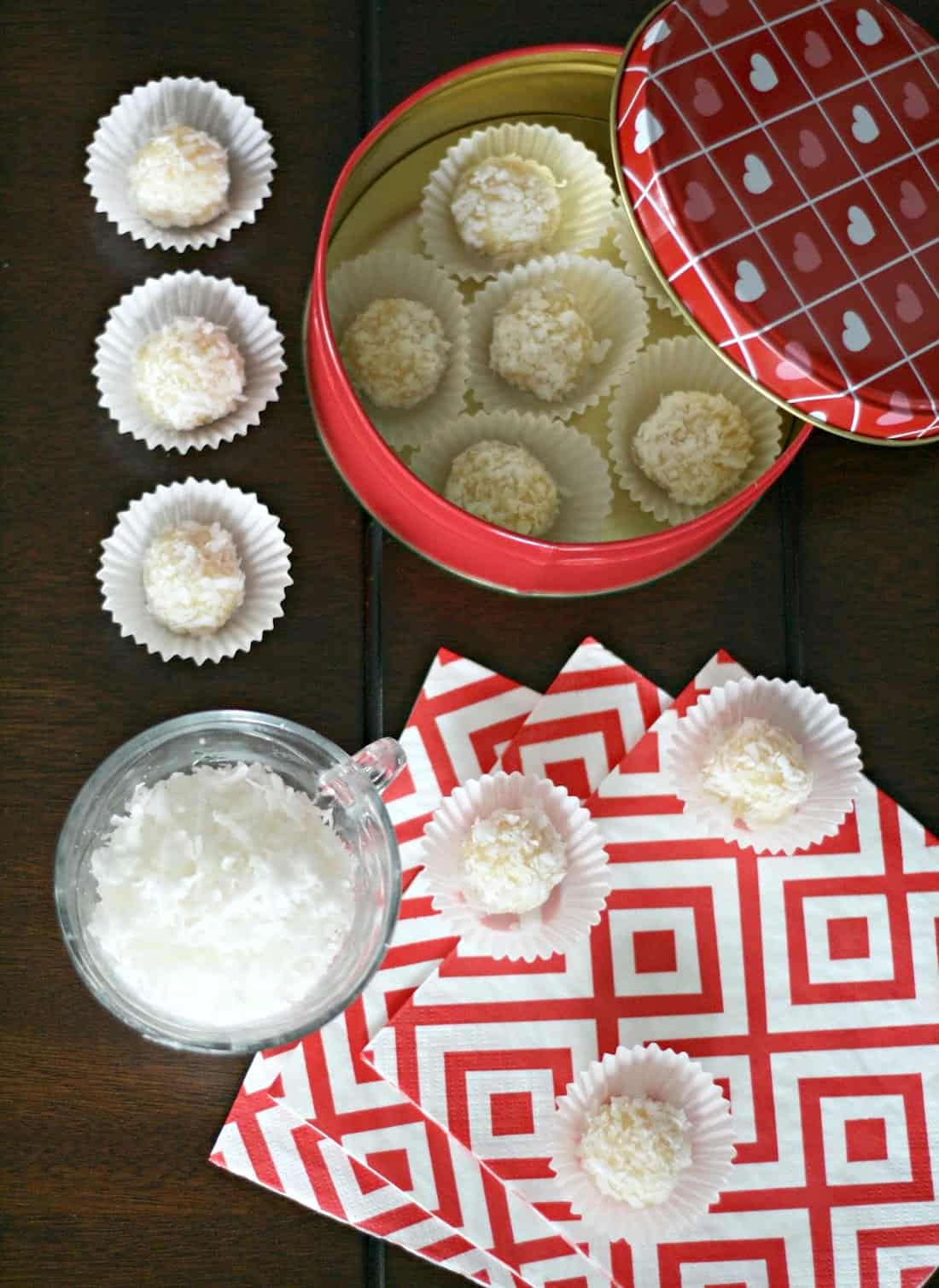 How cute are these? And they taste basically like the inside of an Almond Joy, or a little macaroon ball. SO YUM.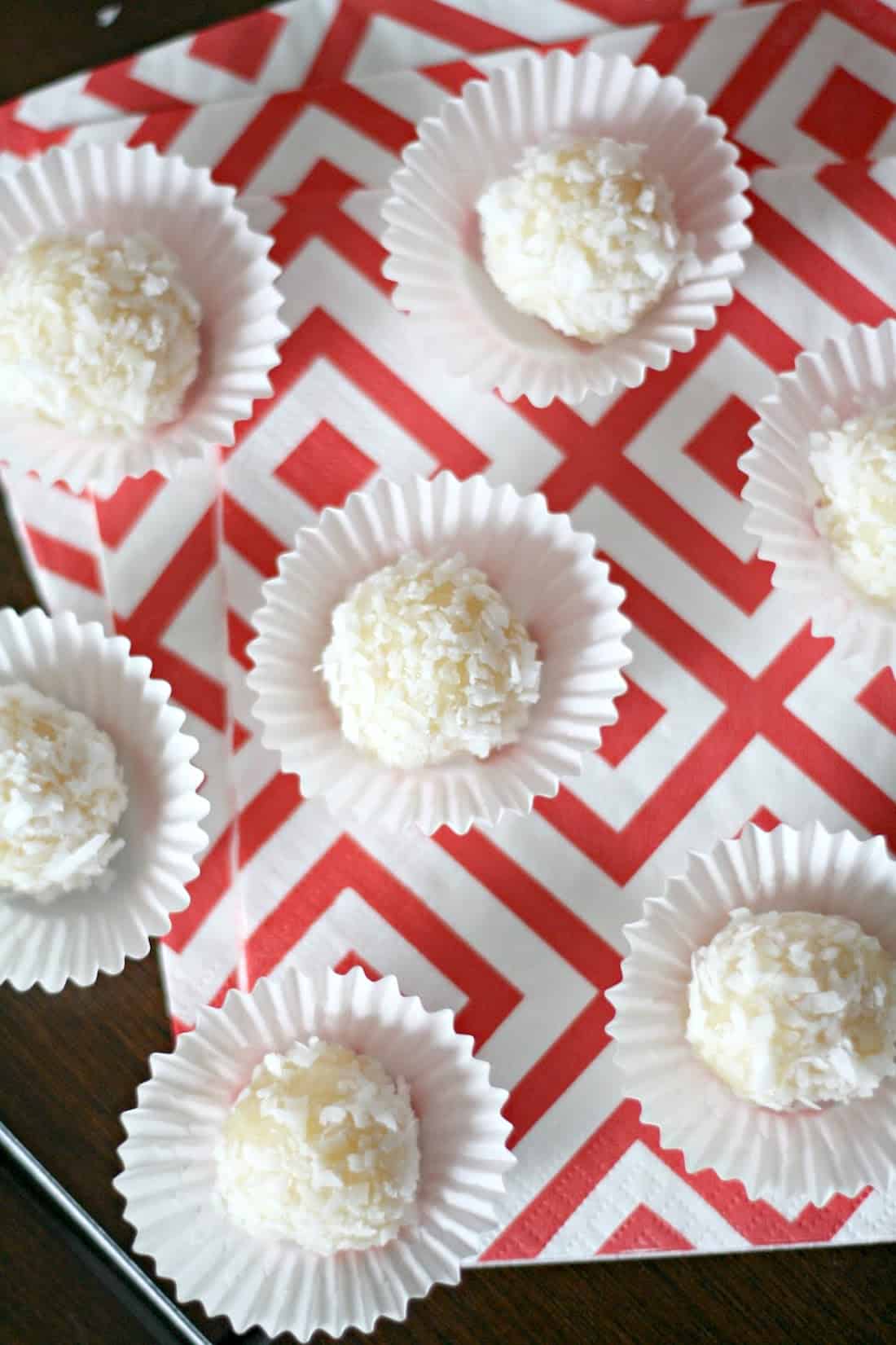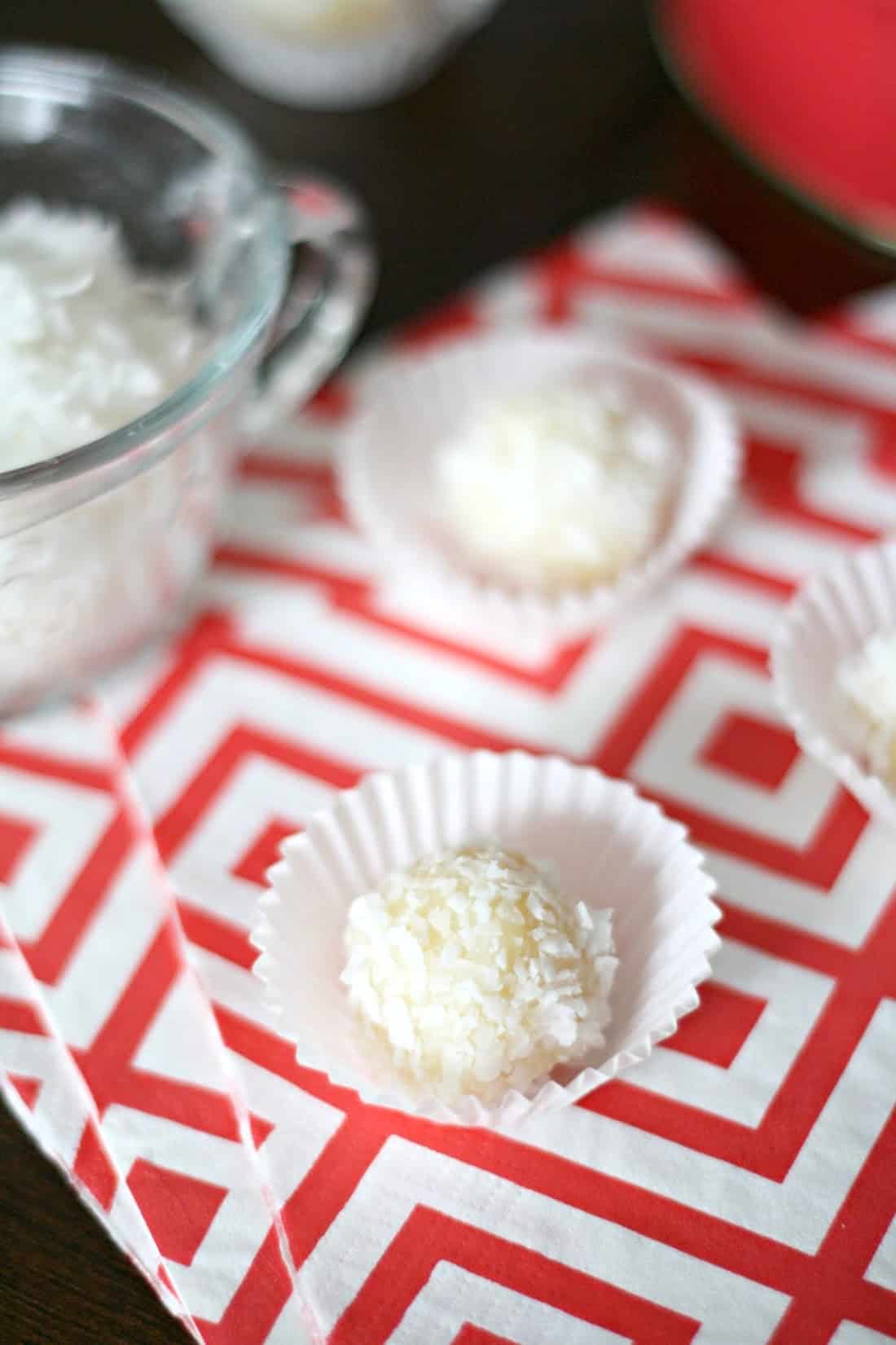 And can you imagine the possibilities? Dip in chocolate, roll in sprinkles, put something inside (an almond, a berry, a piece of chocolate). These are so fun!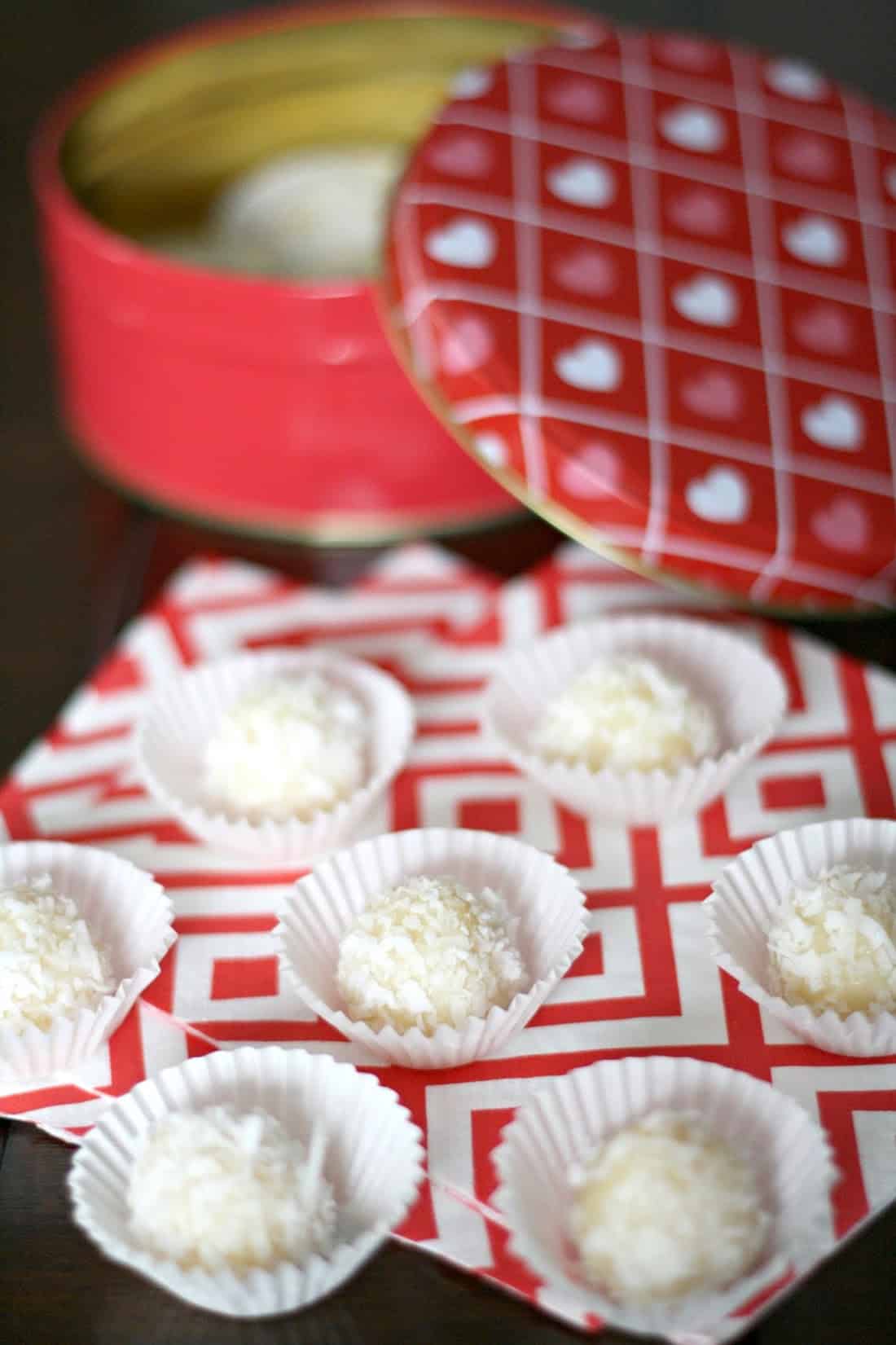 How would you customize this recipe? Also, keep an eye out for our Brazillian Chocolate Truffle (Brigadeiro) recipe, coming soon! And be sure to visit us as we blog about style, food, and the things we love over at the Pretty Life Girls. You can also find us on Instagram, Facebook, Pinterest, and Twitter!