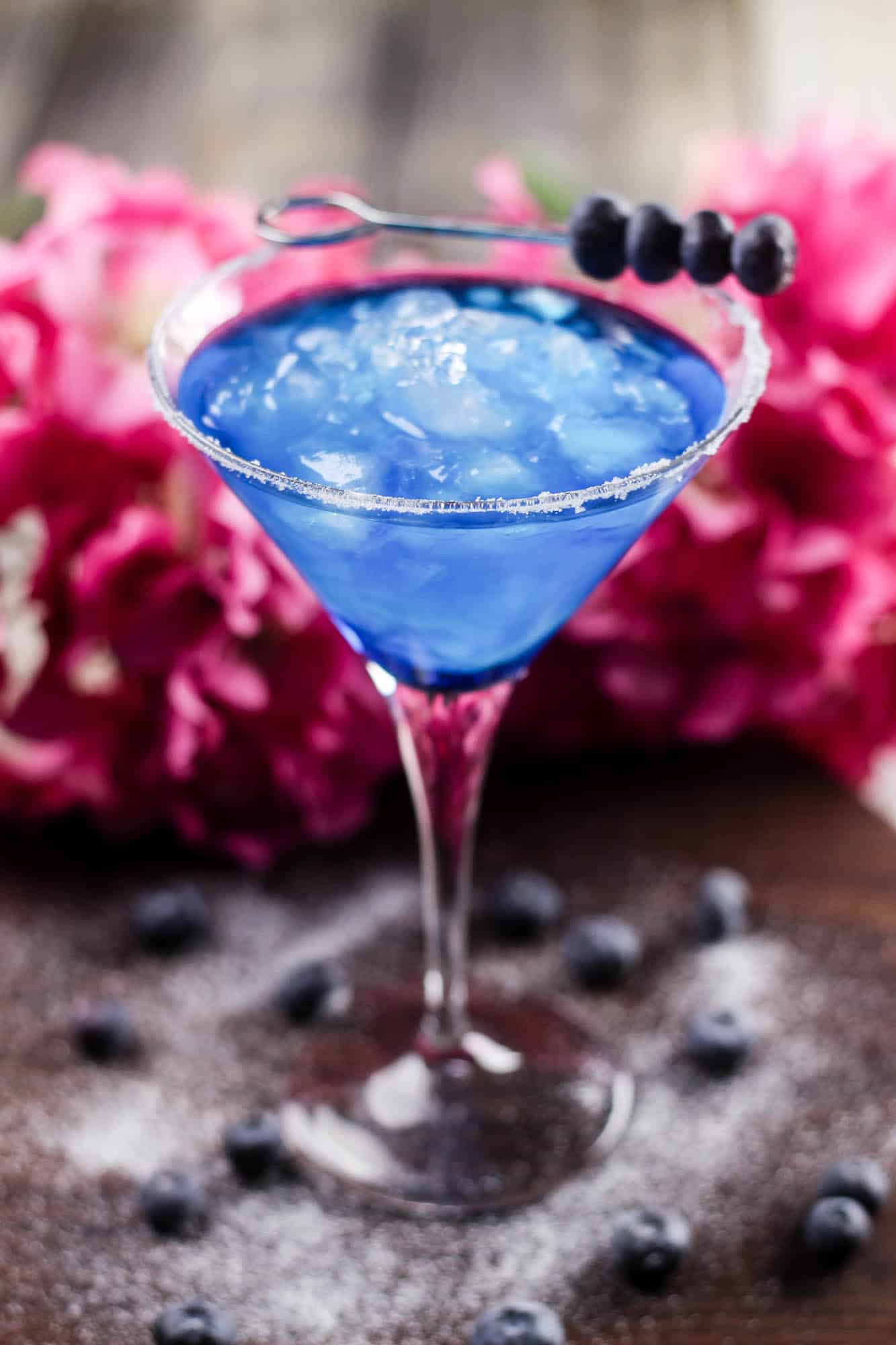 I'm a big fan of a delicious cocktail, especially one that's pretty. There's something about a beautiful drink that just makes it taste better going down – what do you think? This margarita cocktail fits the bill. It's got the margarita flavor that you'll love with the yummy, subtle citrus flavor of the Blue Curaçao. This could be the signature drink at your next party or wedding with a blue color palette. Yep, I just love themed cocktail recipes!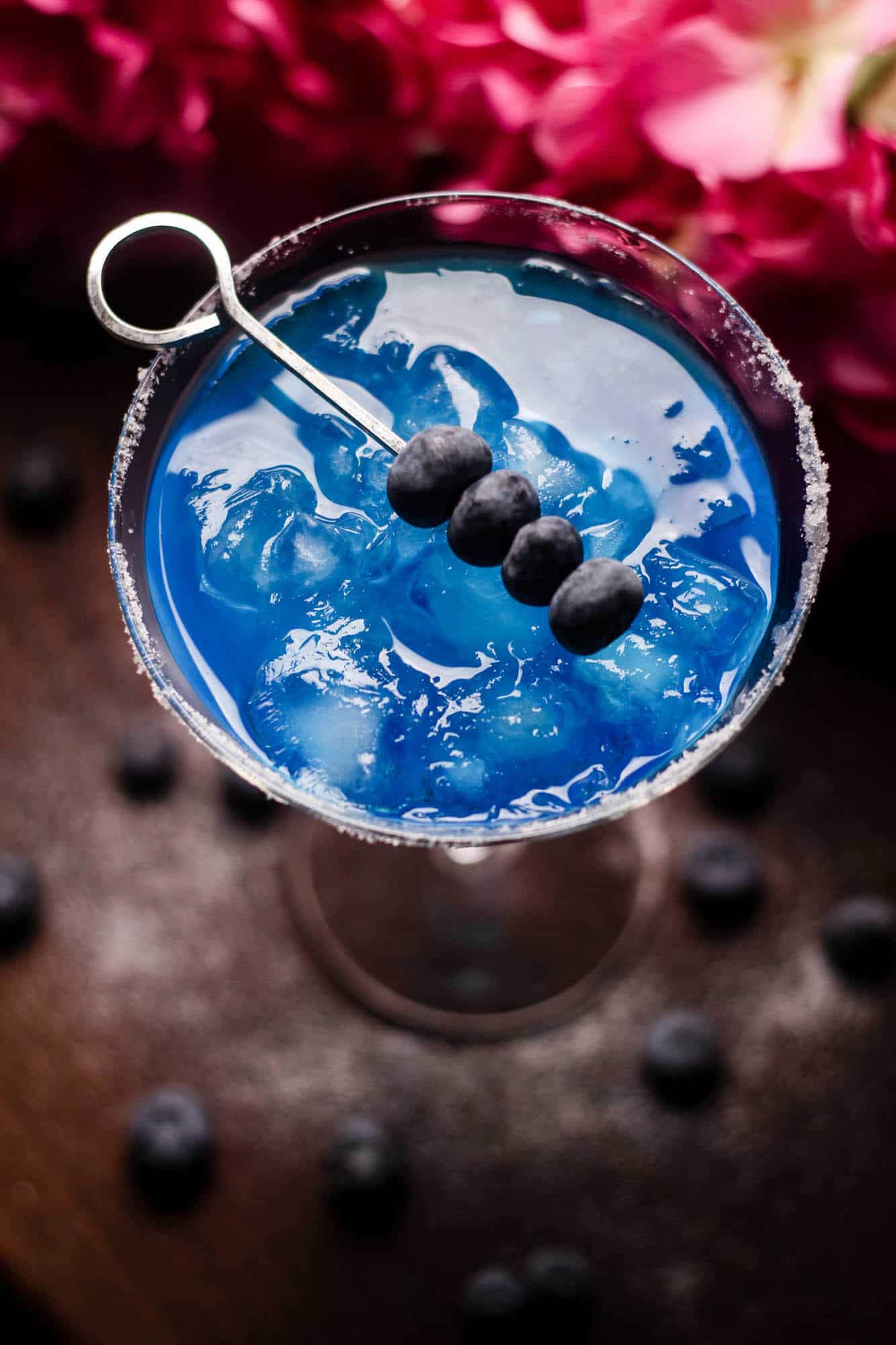 Doesn't it look awesome? And I haven't even mentioned the sugar/salt combination on the rim of the glass. It goes along perfectly with your beverage because it's salty and sweet at the same time, which is a nice twist on a traditional margarita. I love it!
Blueberry Margarita Cocktail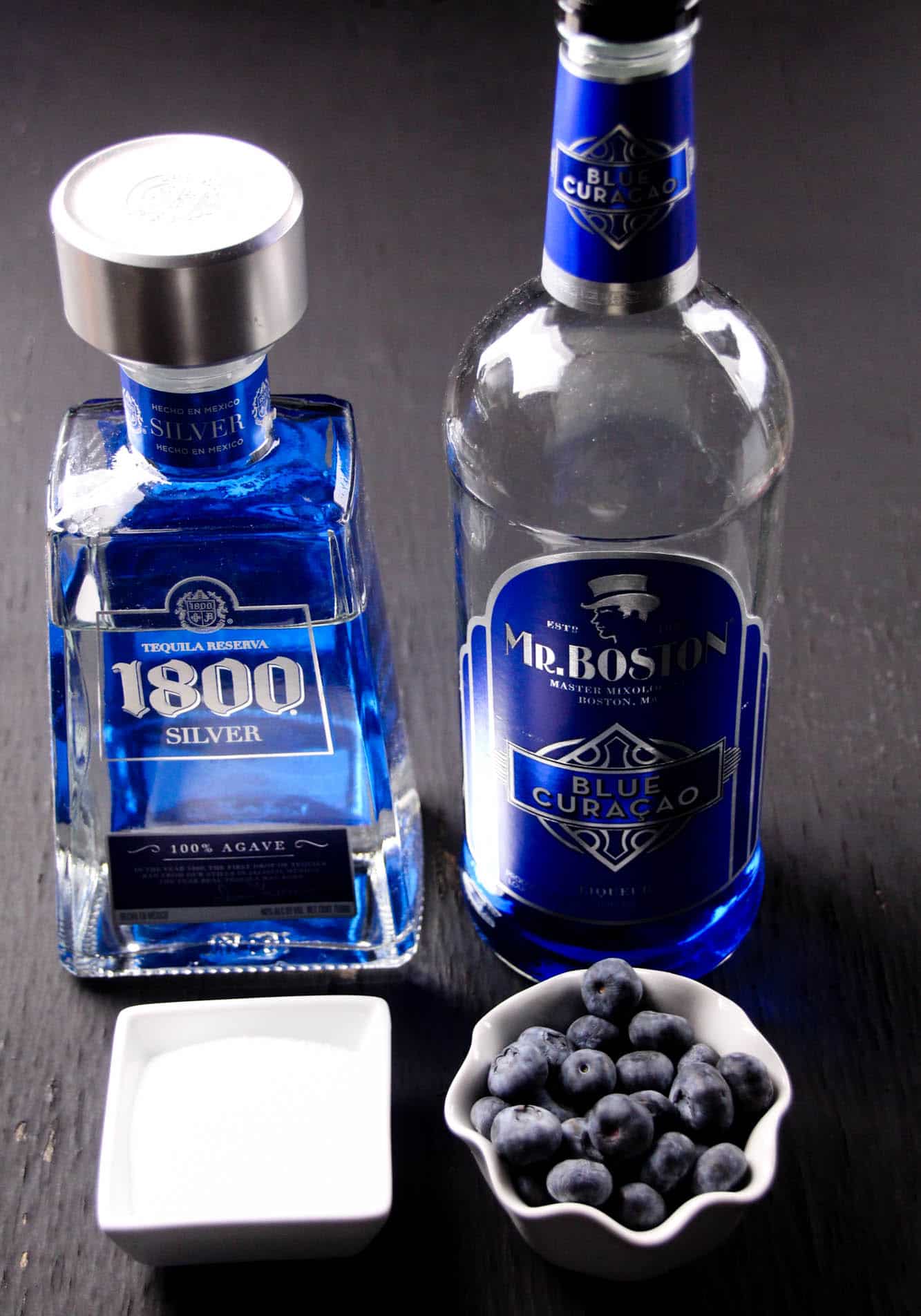 Here's the recipe!

Blueberry Margarita Cocktail
Ingredients
1-ounce quality tequila
1-ounce Blue Curaçao liqueur
1 teaspoon fresh squeezed lime juice
½ tablespoon margarita salt
½ tablespoon granulated sugar
3 - 4 fresh blueberries
Lime wedge
2 ice cubes
Crushed ice
Instructions
In a cocktail shaker, add tequila, Blue Curaçao liqueur, lime juice and two ice cubes and shake vigorously for 30 seconds.
Using a wedge of lime, wet the rim of the martini glass with lime juice.
Combine salt and sugar and place on a saucer. Dredge the rim of the glass through the salt/sugar mixture to coat rim.
Add crushed ice to the martini glass.
Strain Blueberry Margarita Cocktail into a chilled martini glass filled with crushed ice.
Garnish with a cocktail pick adorned with 3 - 4 fresh blueberries.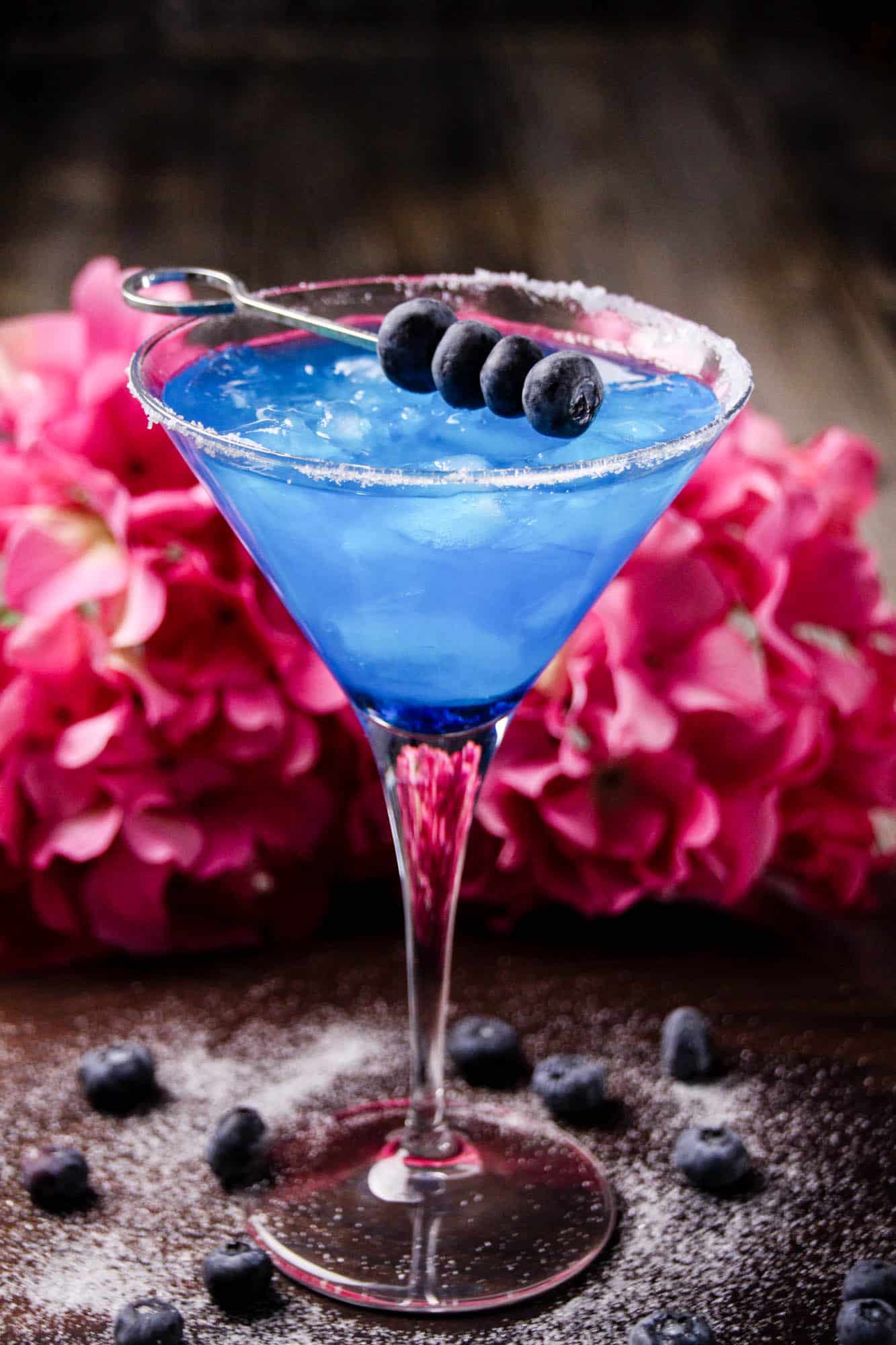 Serve.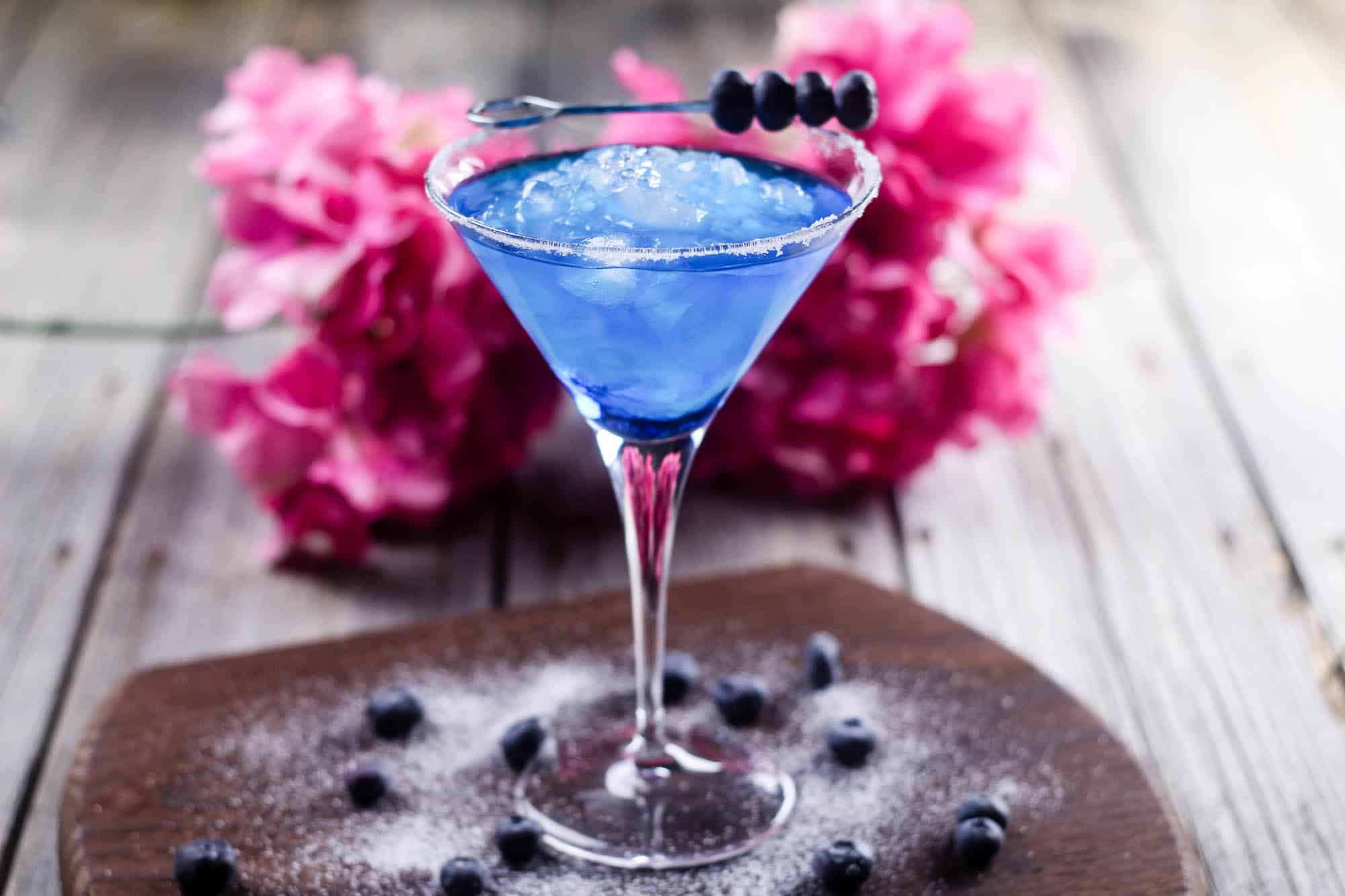 Drink responsibly, and never drink and drive.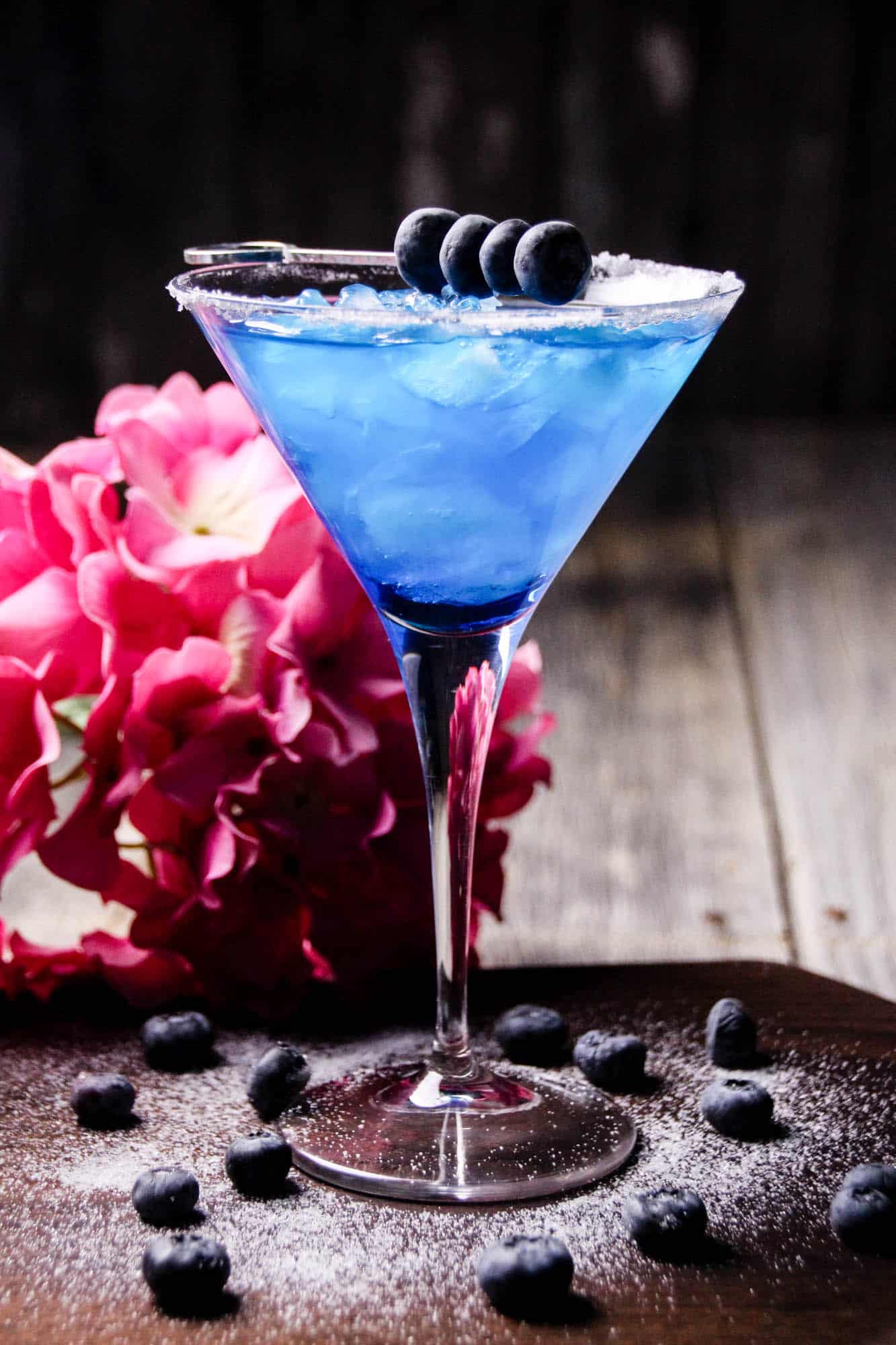 I'd love to know if you try this margarita cocktail, and what you think of it!