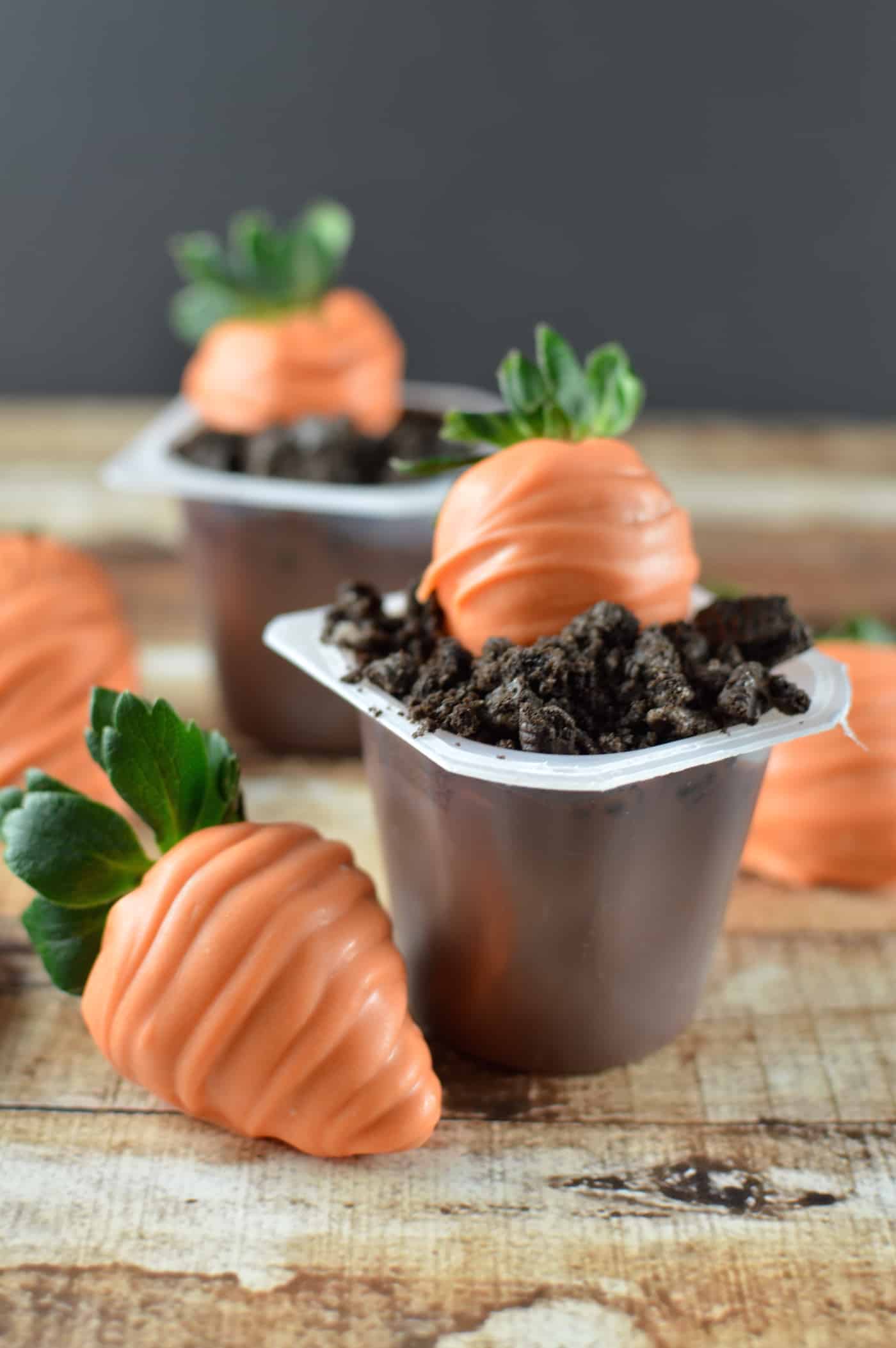 I'm a big fan of themed Easter treats. If you saw our carrot krispies, you know that we like to turn things into carrots around here! Strawberries are a fruit that can make a natural transition into short, fat carrots with the help of candy melts.
So goes this delicious little snack with yummy strawberry carrots in pudding "dirt." Oh, and did I mention that the dirt is actually Oreos? It's all very tasty, and the look of carrots growing in the dirt is so fun. If you love themed Easter desserts, this idea is for you! Here's how it's done.
Easter Treats: Carrot Oreo "Dirt" Cups
Ingredients
Chocolate pudding cups
Oreos
Strawberries – at least 1 per pudding cup
1 cup orange candy melts
1 teaspoon coconut oil
Other Tools
Parchment or wax paper
Fork
Microwave safe bowl
Plastic baggy
Bottle to use as a roller
Start by prepping your space. Have your parchment or wax paper set up in the spot you'll be working. Have your pudding cups opened and put to the side.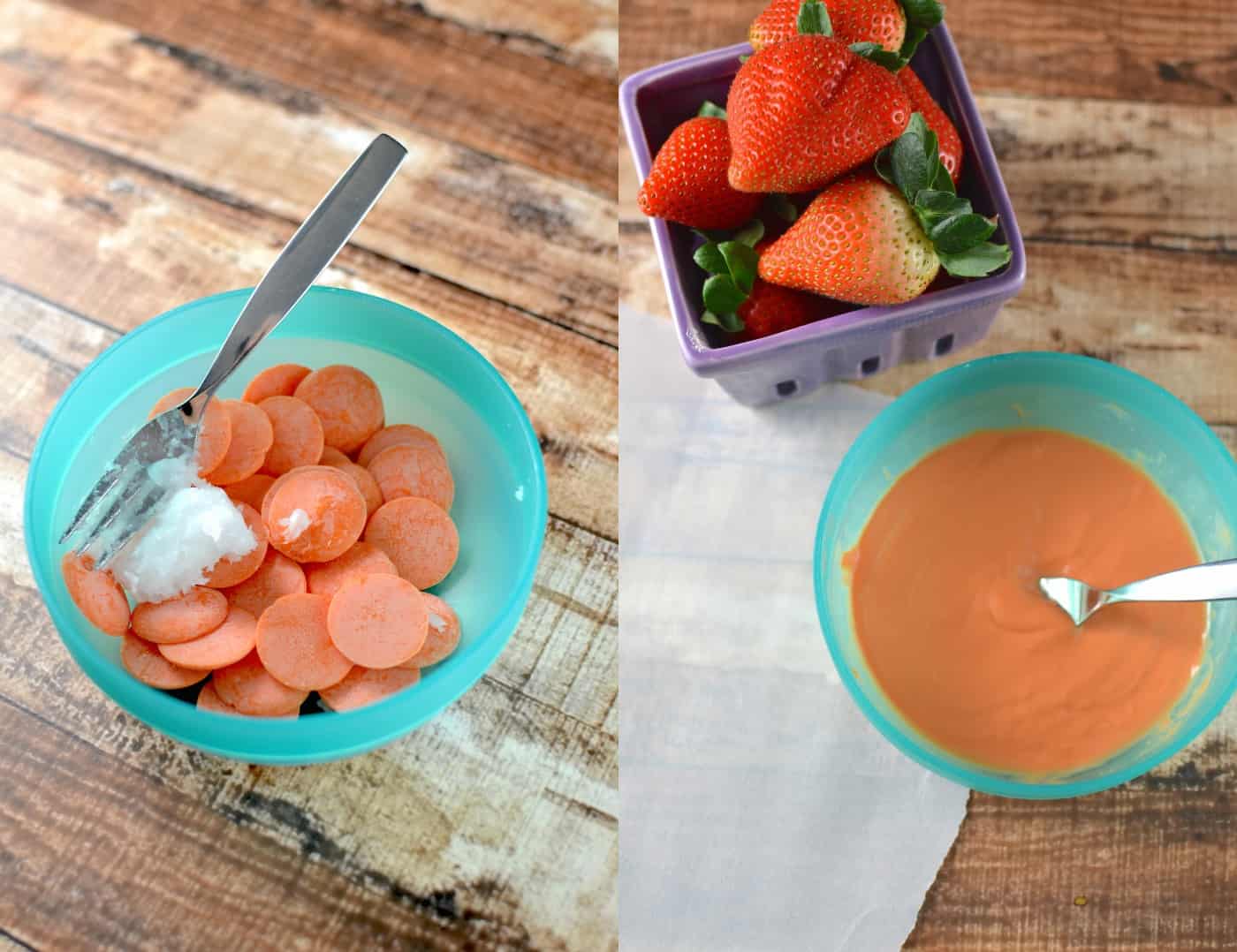 Start by putting your orange candy melts and coconut oil into a bowl. Heat for 15 seconds, stir, and repeat. Do this until it is smooth and creamy – about 2 – 3 times.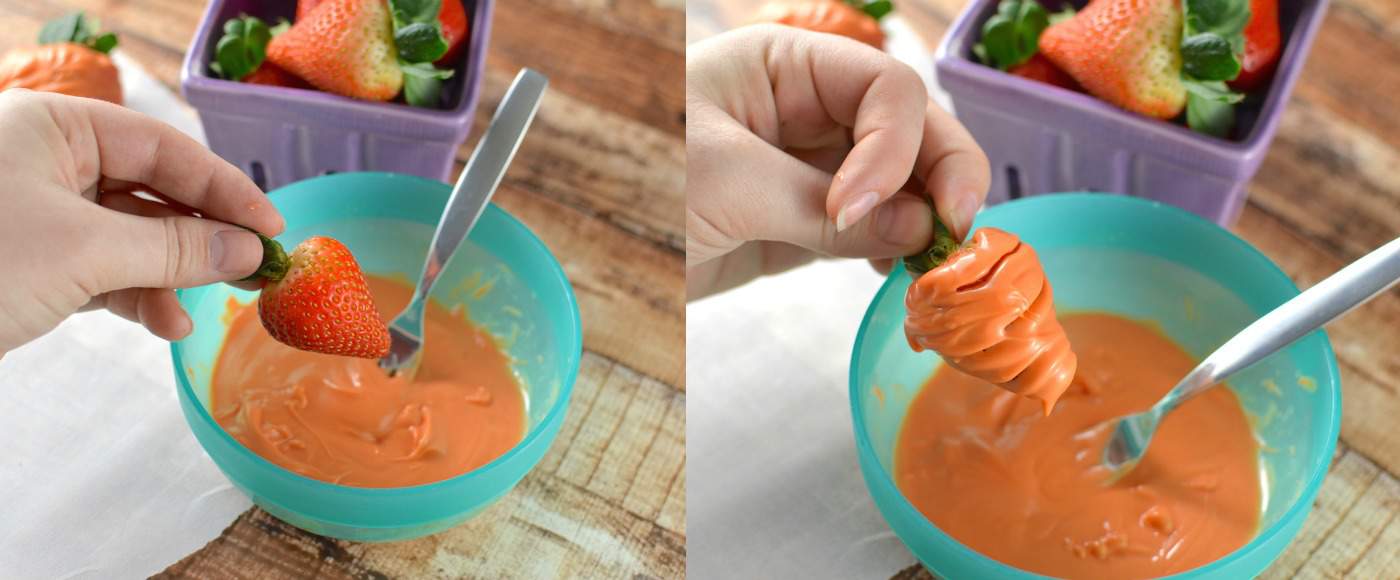 Grab your strawberries. Hold them by the leaves and dip it into the candy melts. Use your fork to remove the excess.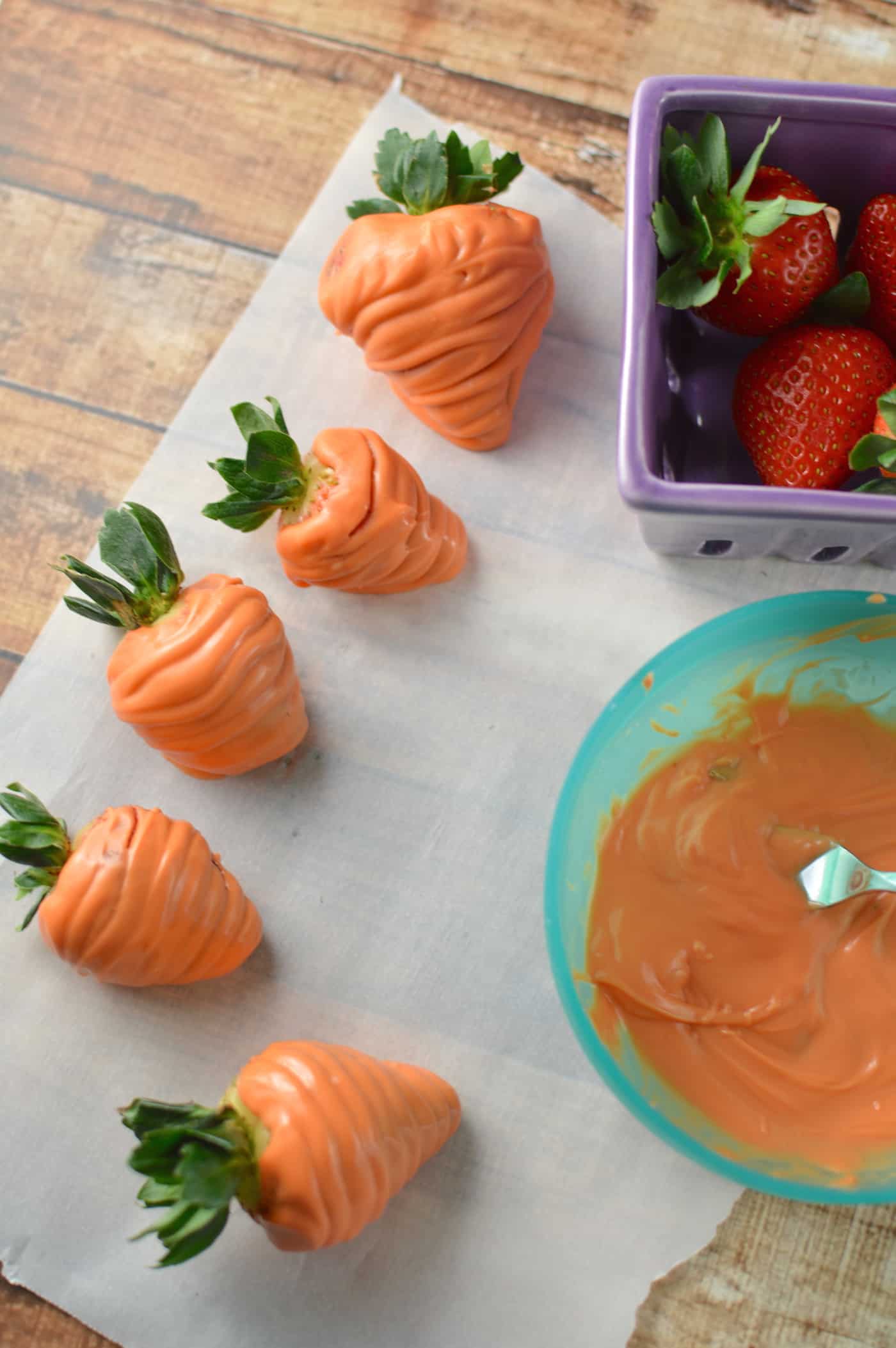 Place your strawberry the parchment paper. Use your fork and drag the candy melts across sideways to create lines like a real carrot. Repeat for as many as you want.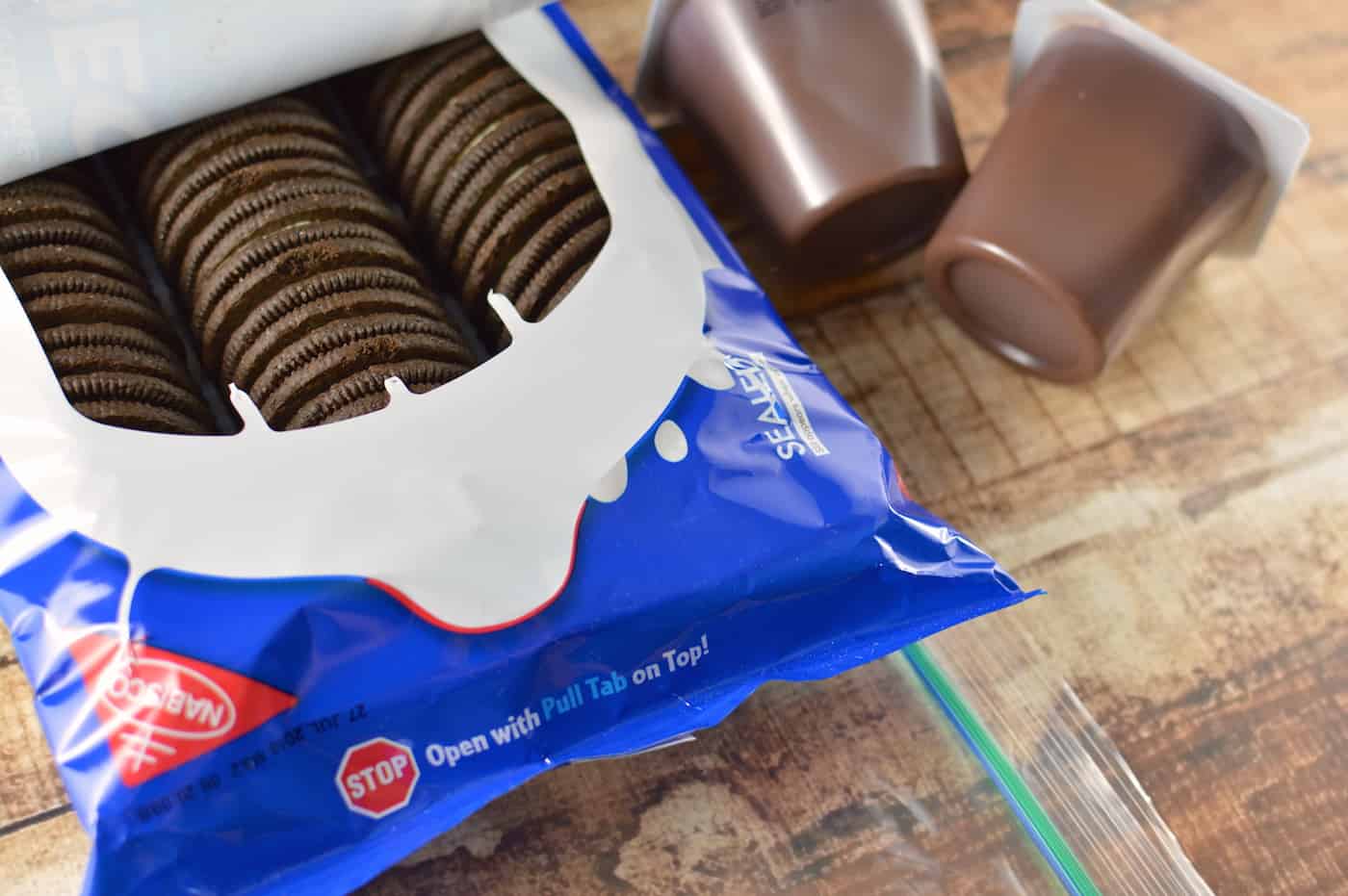 When you're done with all of the strawberries, place them in the fridge for about 10 minutes or until hardened.
Fill a plastic baggy with Oreos – about 4 – 6 cookies. Approximately one to 1.5 cookies per pudding cup.

Grab something to roll with – in this case I used a glass milk bottle. Gently beat your cookies until they crumble. You can also roll the bottle on top of the cookies to crumble them further.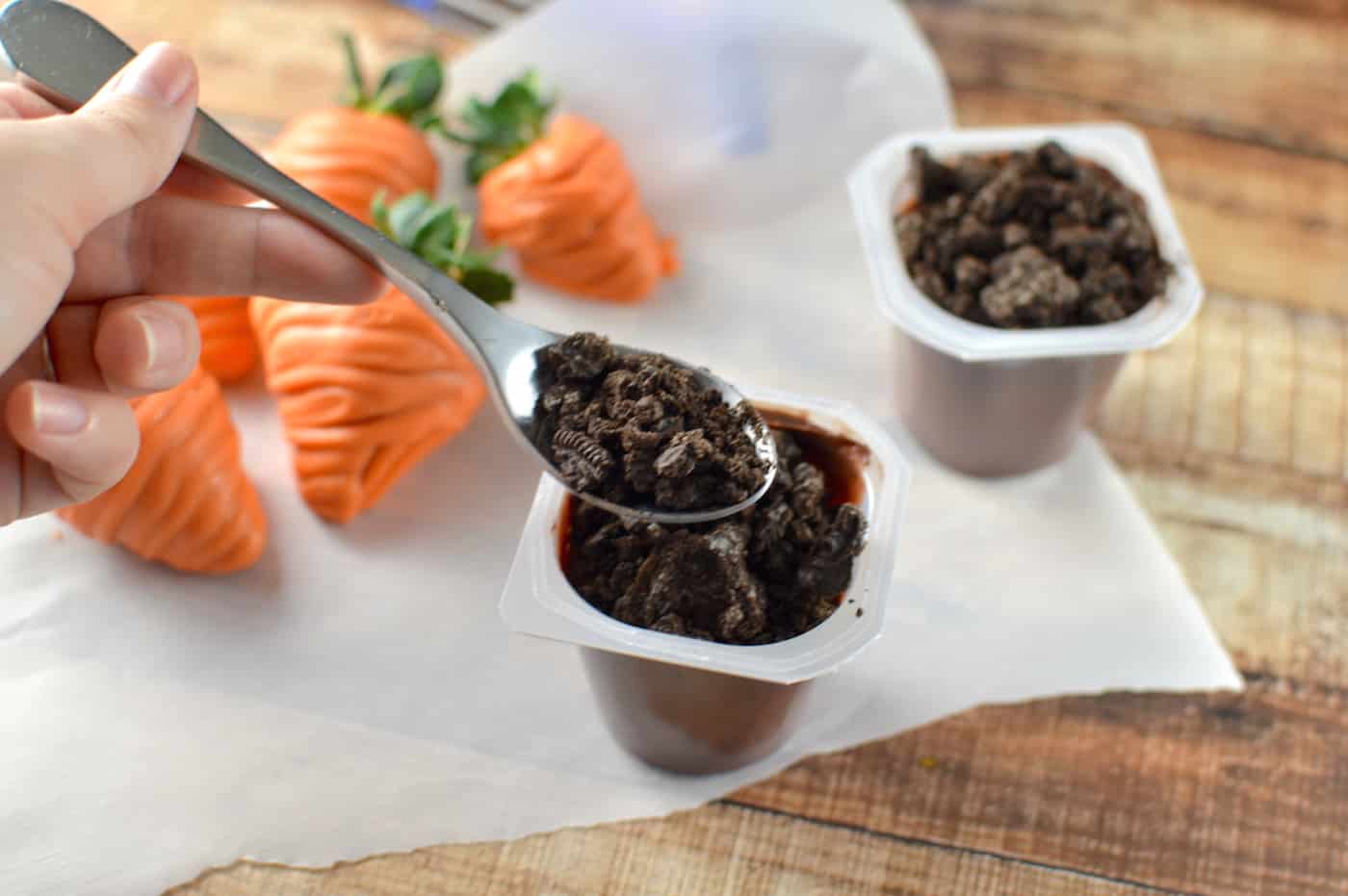 Spoon a large tablespoon of cookie crumbles on top of each pudding cup. Place one strawberry in each cup, about half way into the "dirt." Use any leftover Oreo crumbs to cover any uncovered areas of pudding.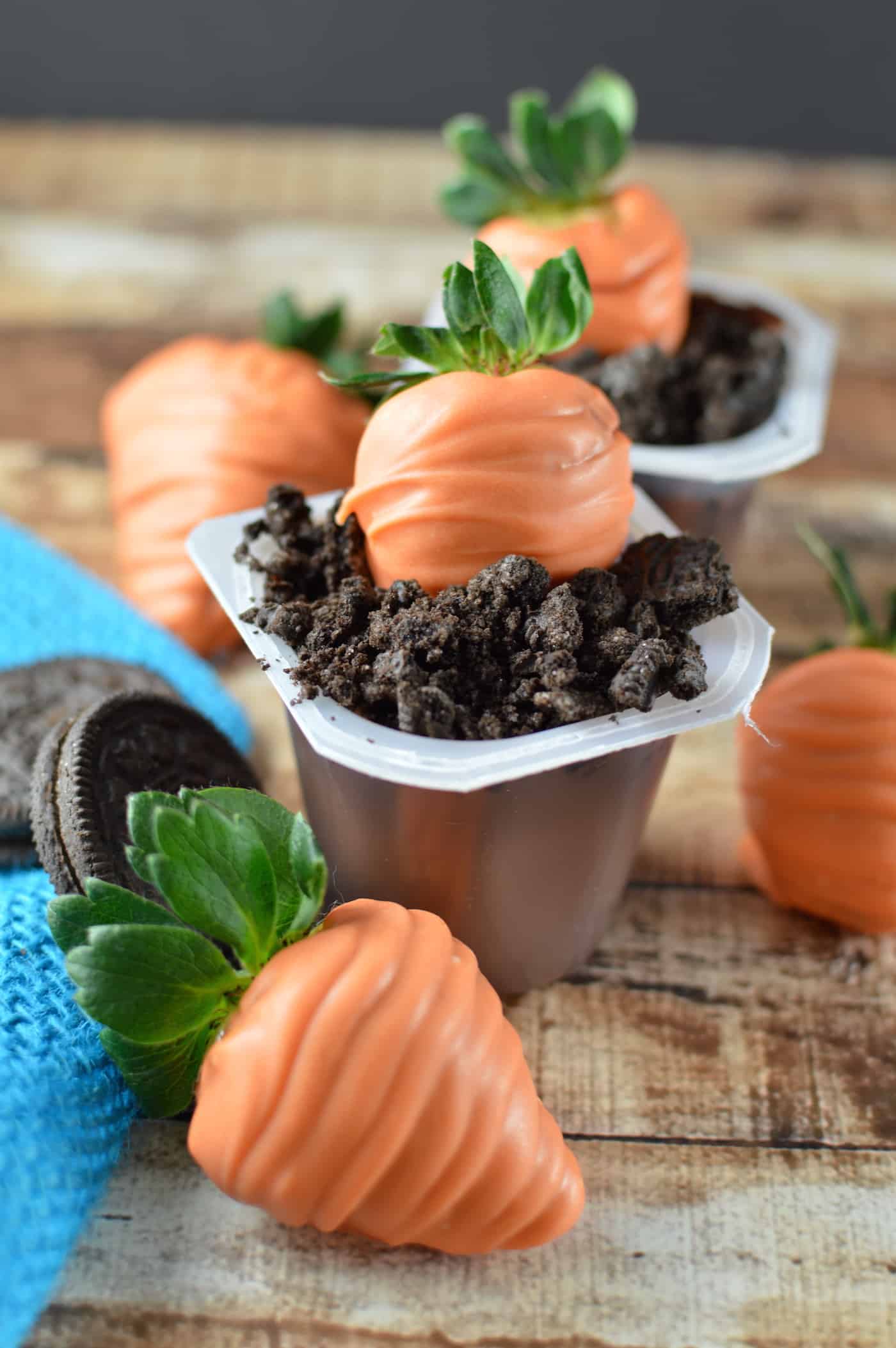 Place in the fridge or enjoy right away! Happy digging!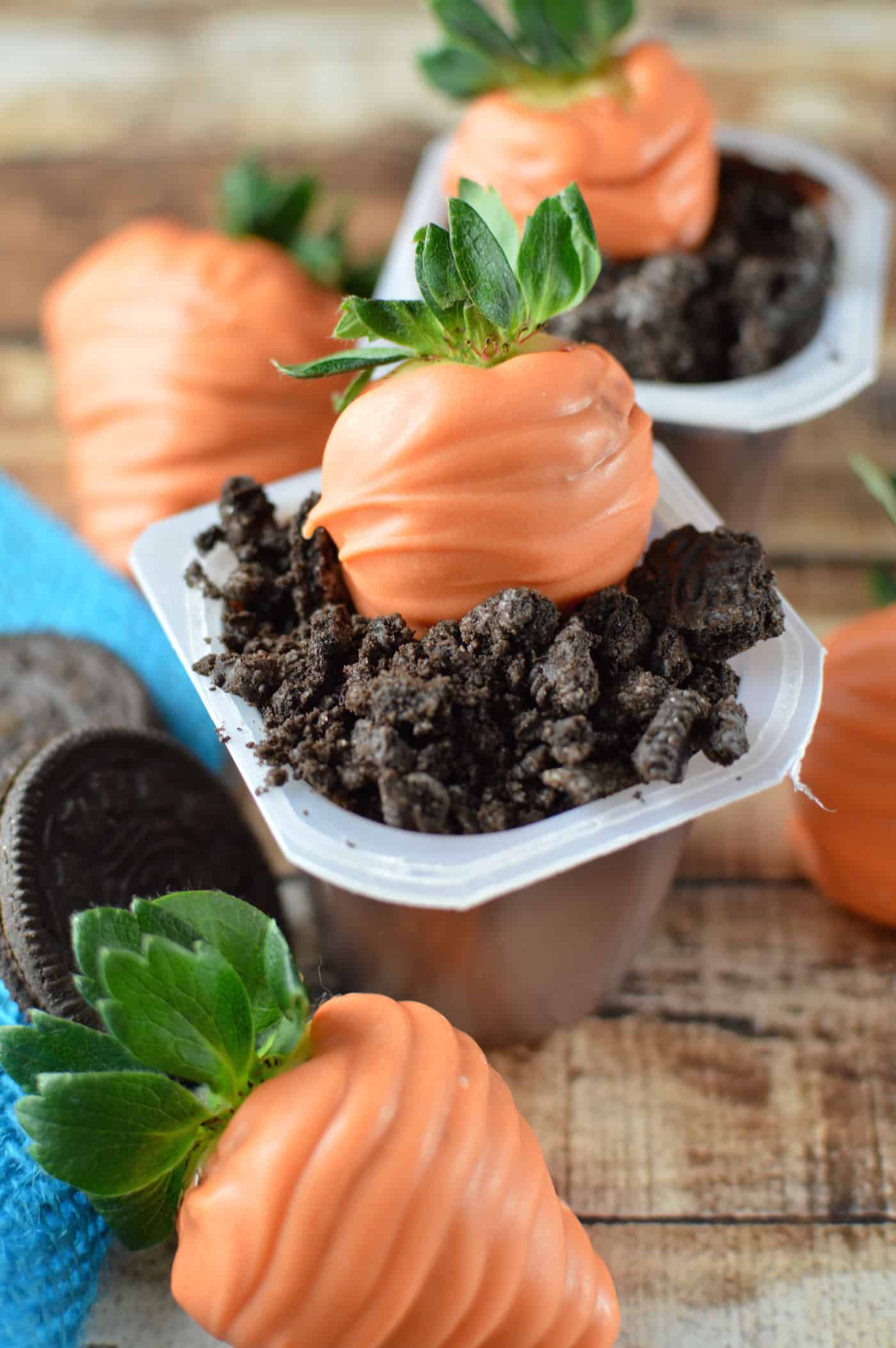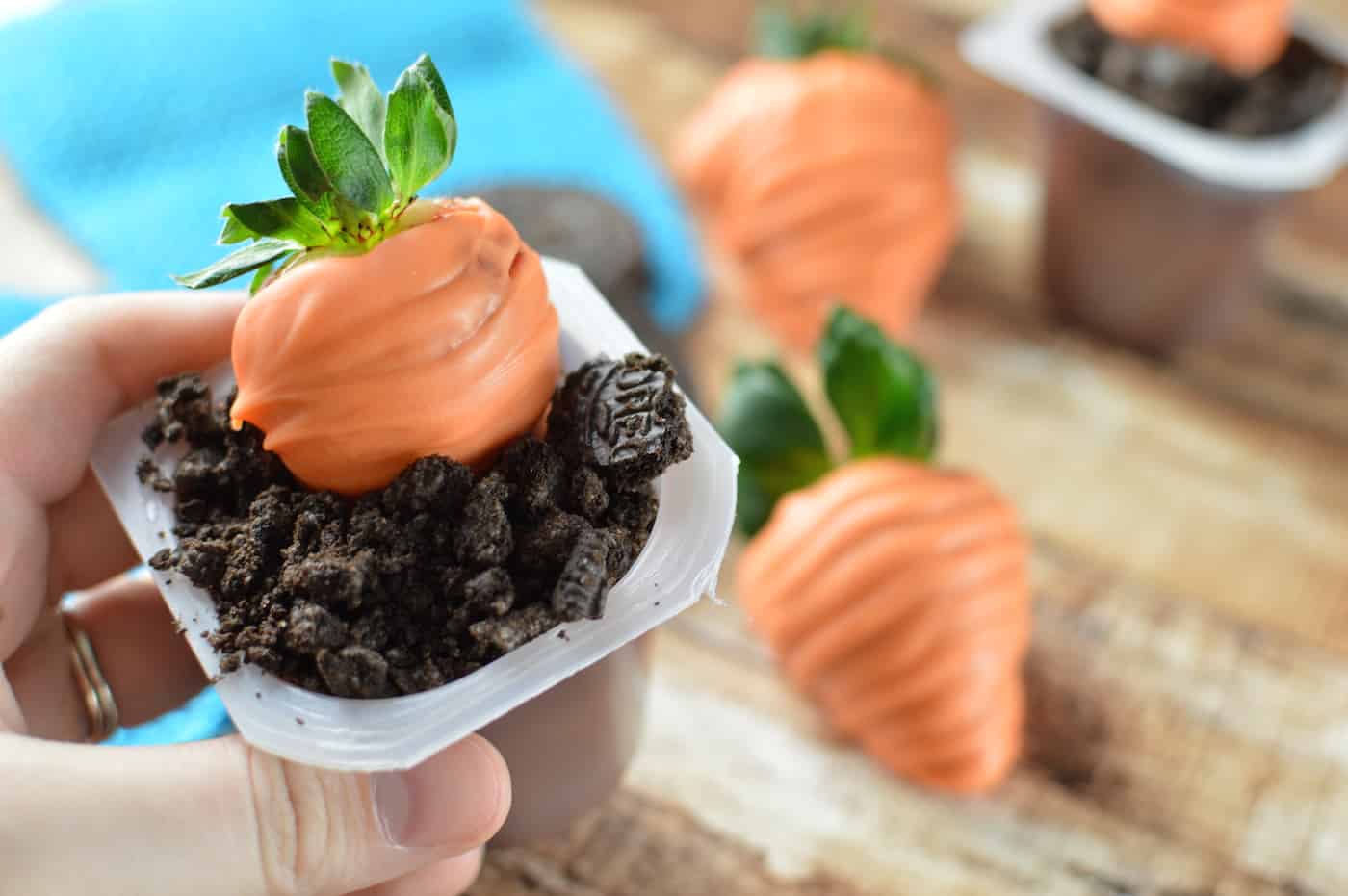 What are your favorite Easter treats? We'd love to hear in the comments.