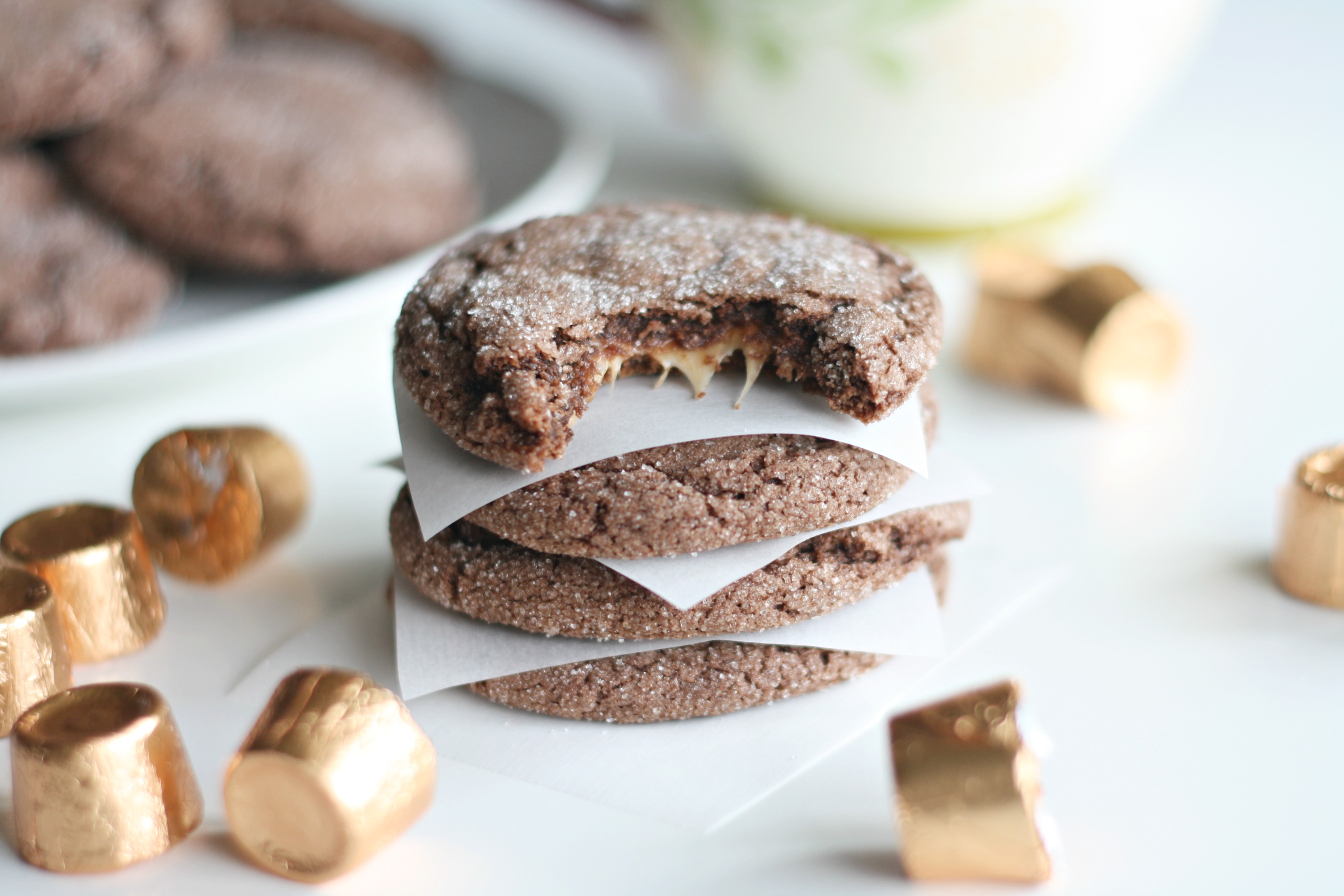 These Rolo cookies are some of my very favorite to make. They only require five ingredients – three of which you probably already have at your house. This cookies recipe mixes and cooks up super quickly. And the best part is how they taste – rich and chocolatey almost like a brownie with gooey caramel in the middle and yummy sugar crystals coating the outside. Heavenly! They are always a huge hit whenever I make them, and I know you will agree with me when you make them for yourself!
Five Ingredient Rolo Cookies Recipe
Ingredients
1 box Devil's Food cake mix
1/3 c of oil
2 eggs
1 bag of Rolos
Sugar
Directions
Mix the cake mix, eggs, and oil.
Take a spoonful of batter and put a Rolo in the middle. Roll into a ball.
Roll the ball in the sugar.
Place on cookie sheet. Repeat until you have a full batch.
Bake at 350 for 9 minutes.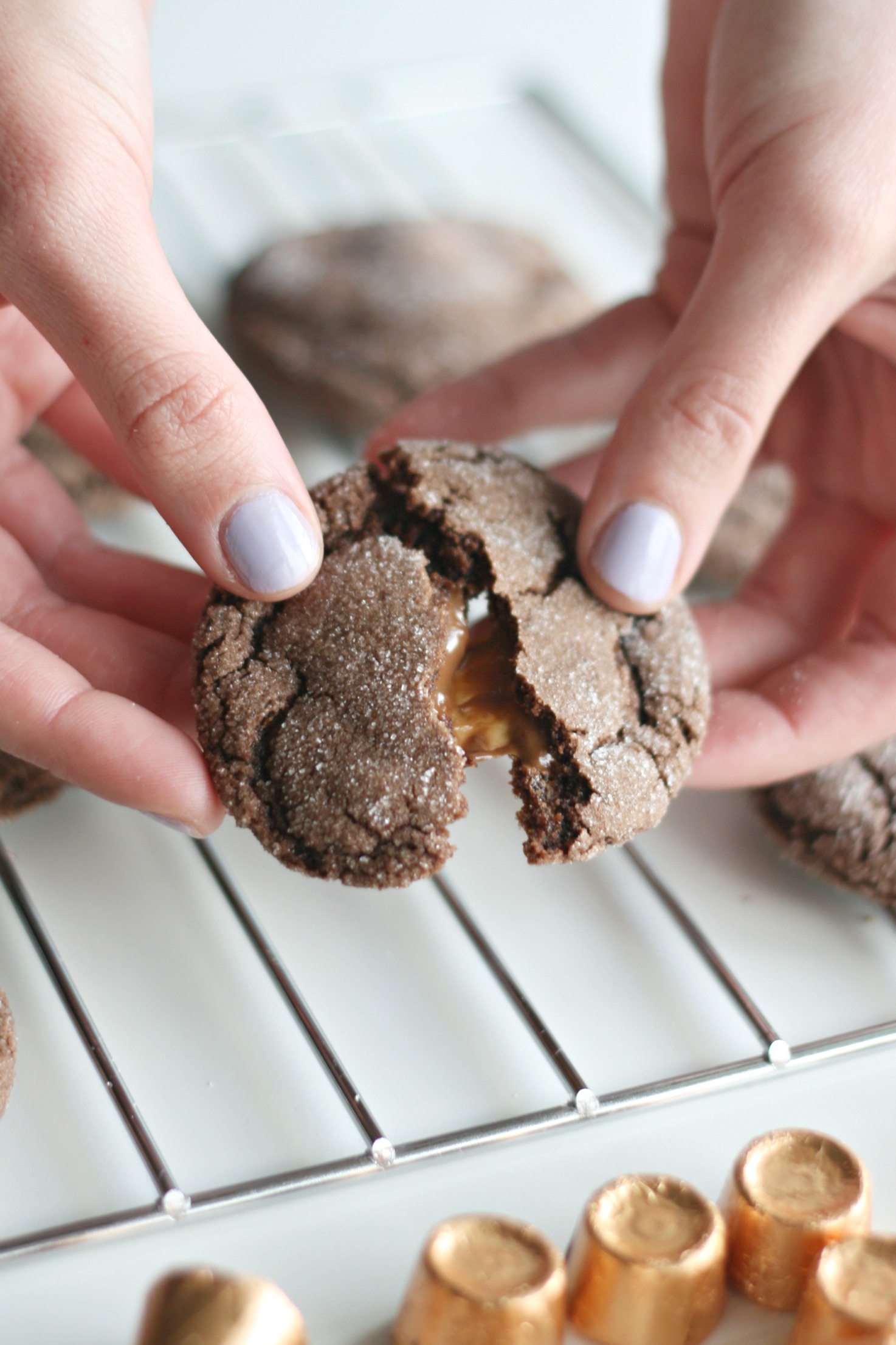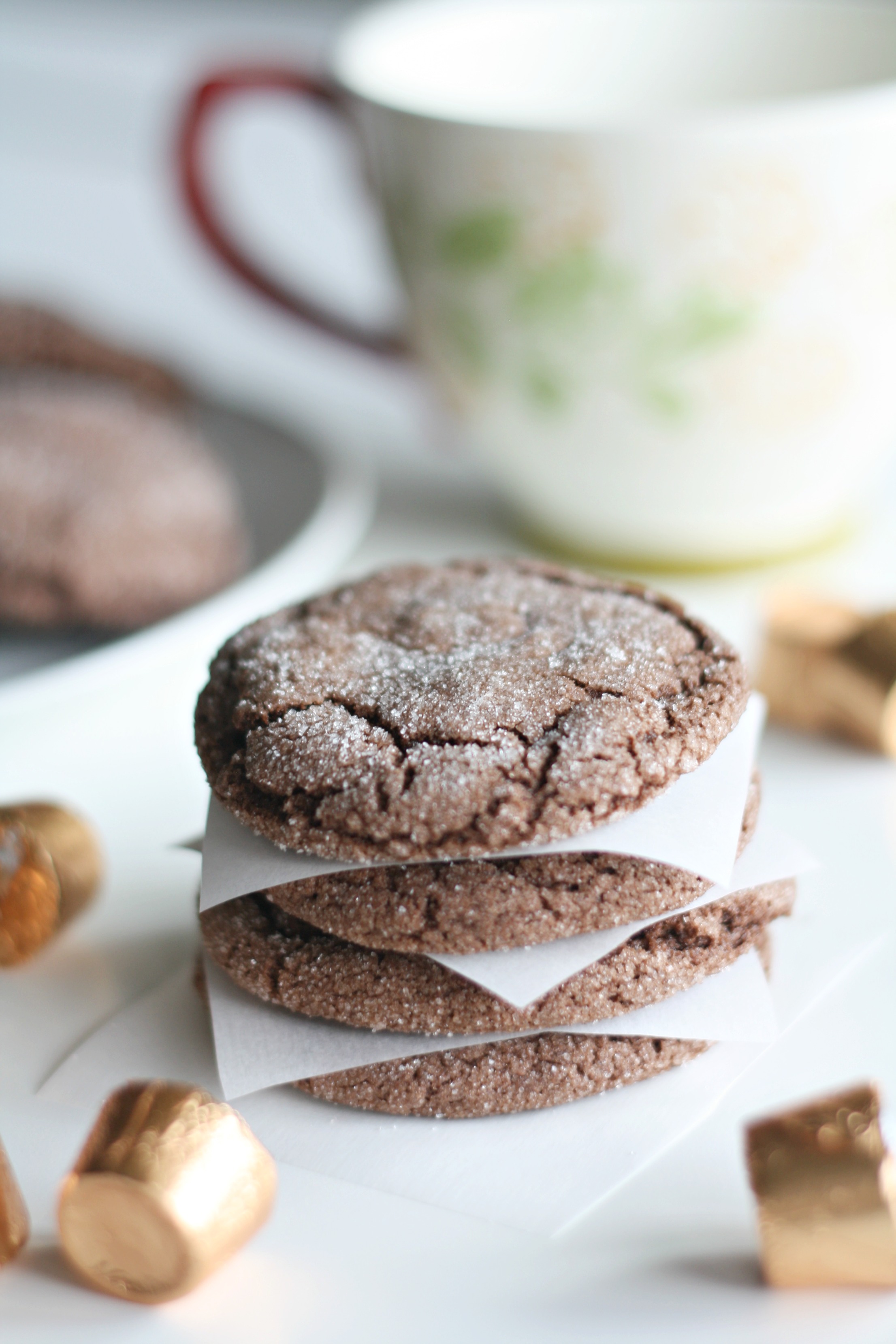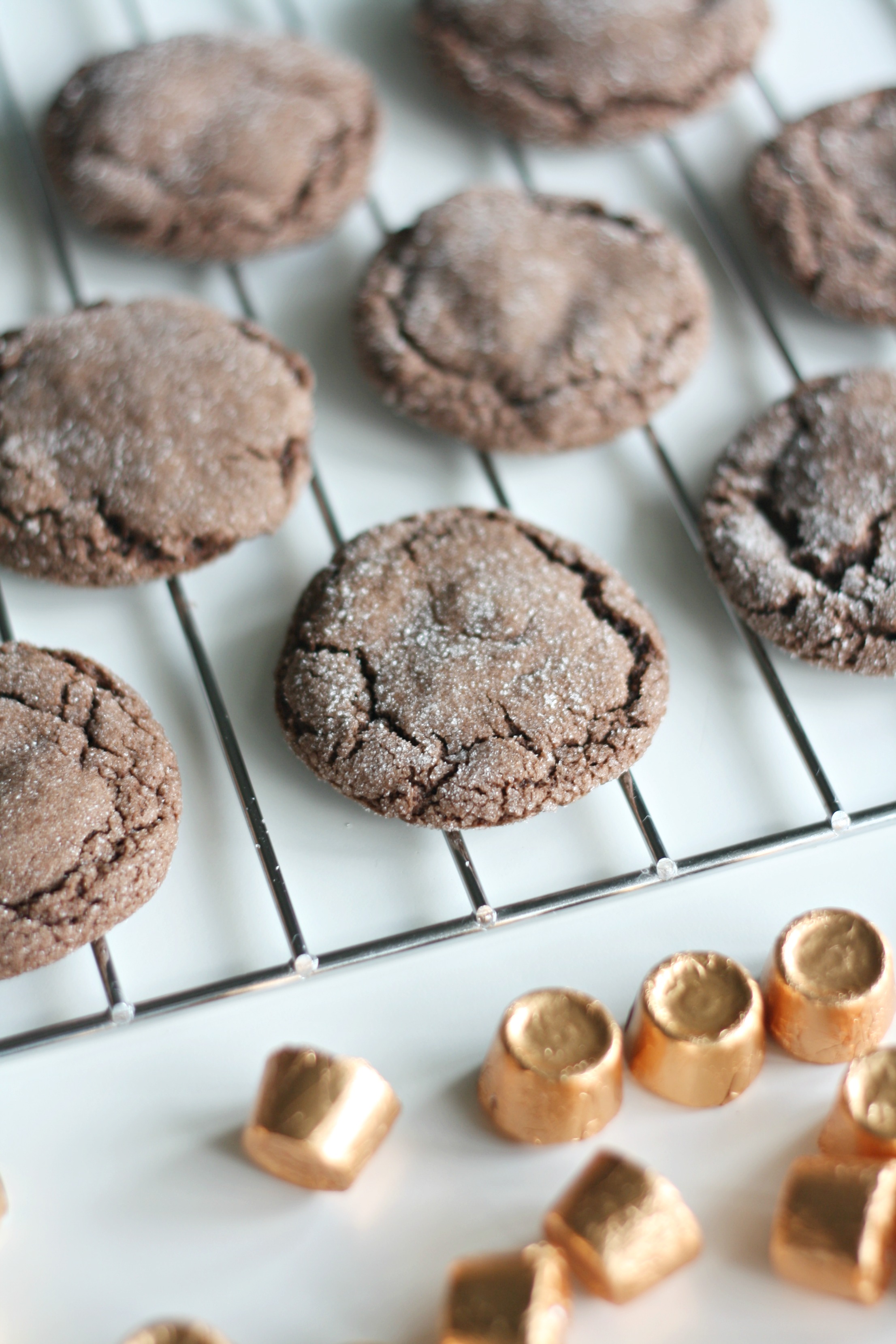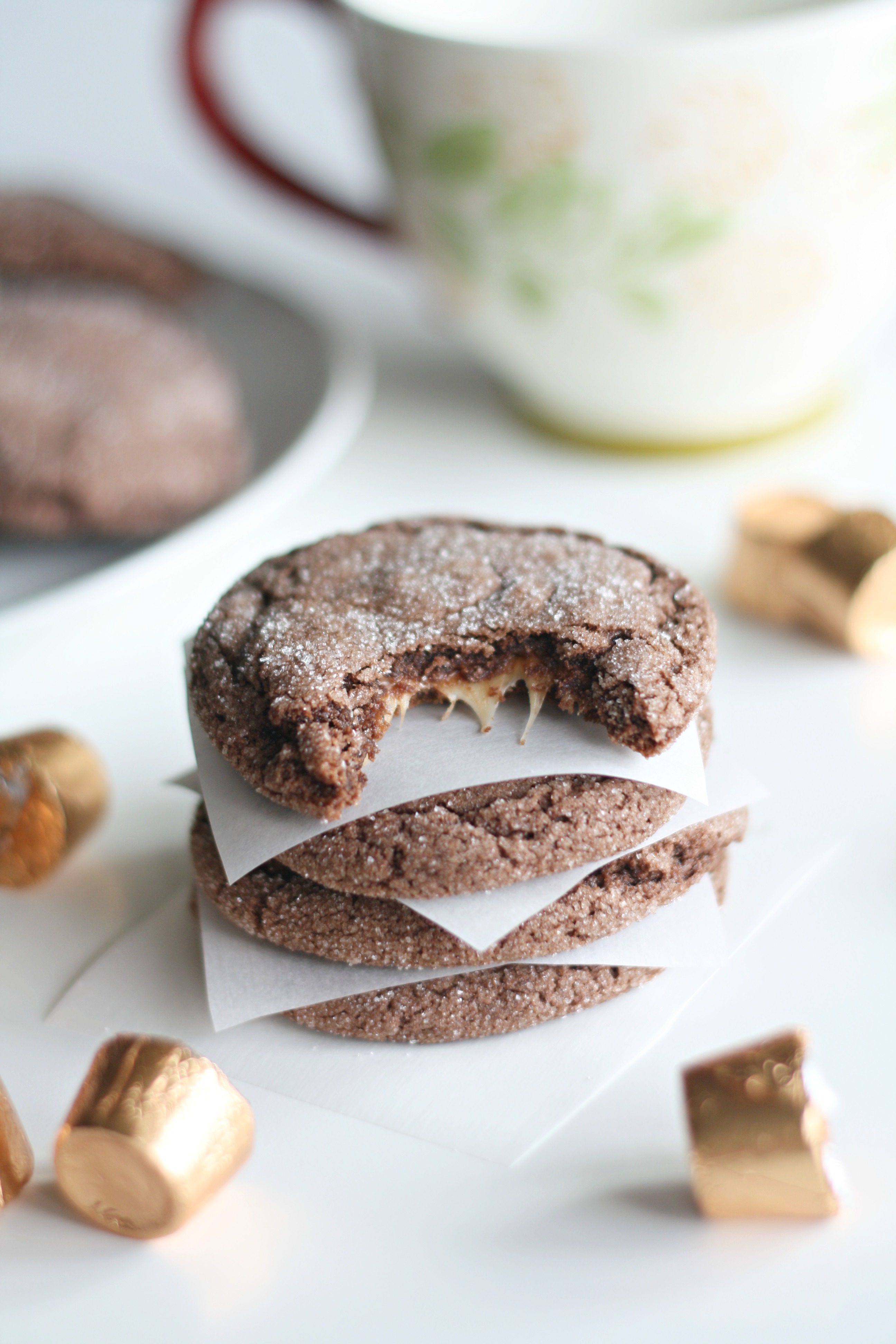 I am telling you, these Rolo cookies need to be in your baking arsenal. So delicious! Now, what cookies recipe do you have to share with me? I am always looking to grow my collection!
And be sure to visit us as we blog about style, food, and the things we love over at the Pretty Life Girls where you can find other favorite recipes like these Dipped Snickerdoodles with Toffee! You can also find us on Instagram, Facebook, Pinterest, and Twitter!