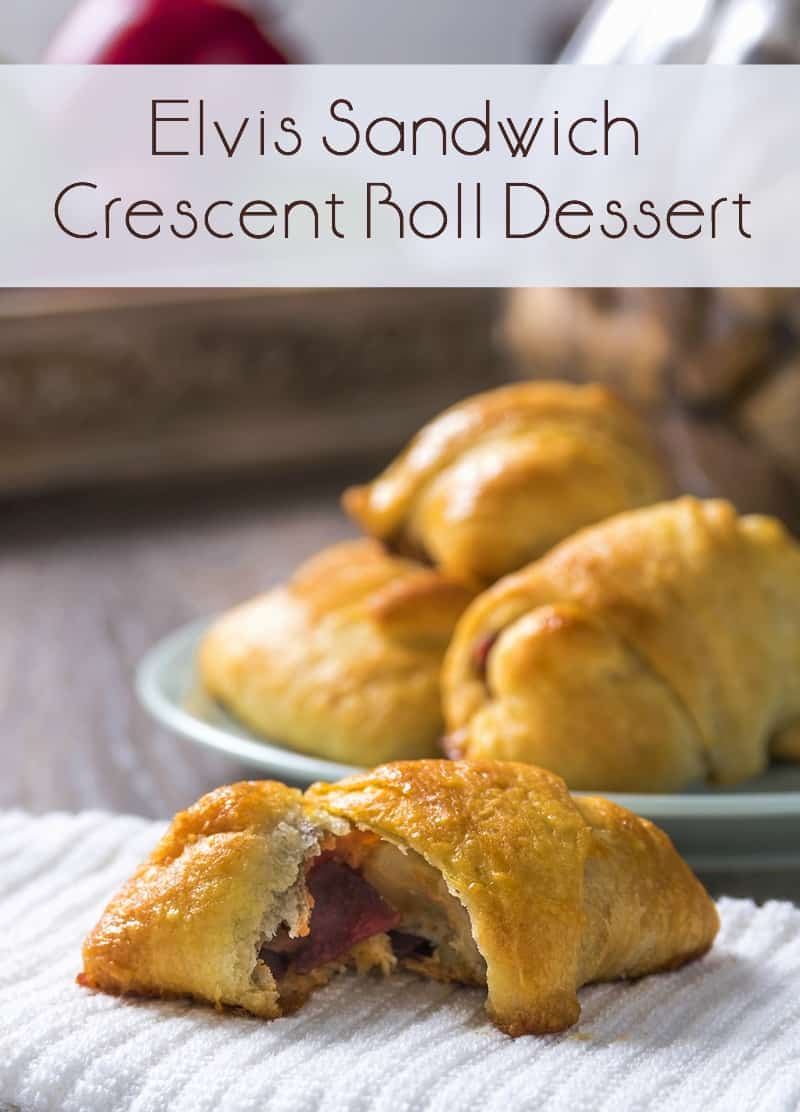 Have you heard of the infamous "Elvis sandwich?" I have a delicious crescent roll dessert for you today based on a favorite of the King of Rock n' Roll! I first heard of it when I visited Graceland with my mom about 15 years ago. Apparently it was one of Elvis's favorites, and features peanut butter, banana, and bacon cooked between two pieces of bread on a griddle. Honey is included in some of the variations. I learned all about it during the kitchen part of the Graceland mansion tour – and if you haven't seen the Graceland kitchen, it's certainly a sight to behold: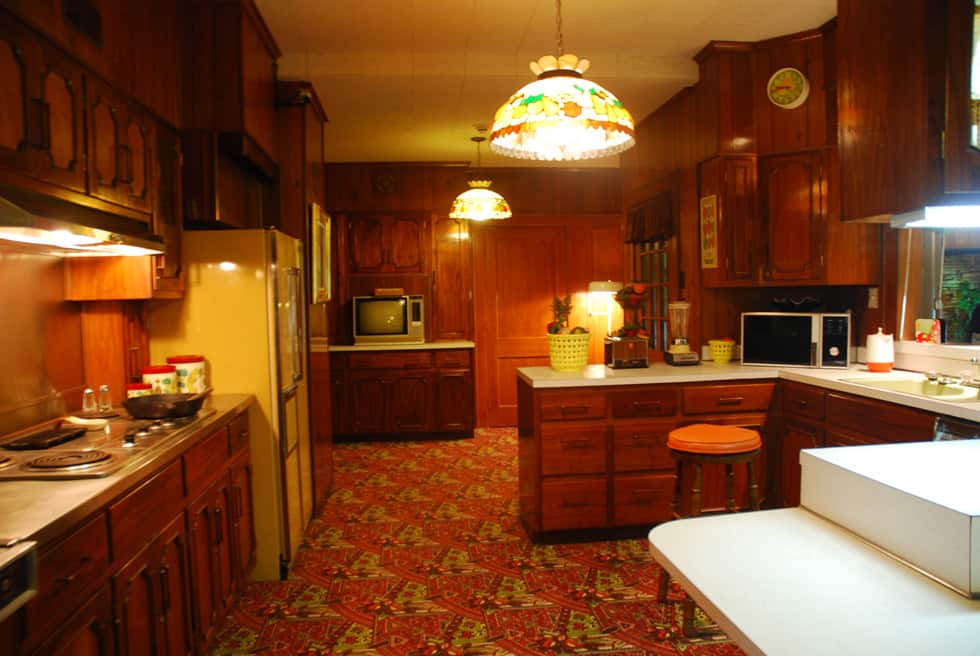 When we were shown the kitchen, my thoughts went directly to the carpeting. And I'll admit, I gagged a little. I grew up with four brothers who spilled soda and food daily. I pictured Elvis eating his sammiches not standing over the sink like my dad told him to (well, in my mind) .  . and then peanut butter and banana getting mashed into the carpet. Can you tell I have PTSD about messes in the kitchen?!
Maybe Elvis has his kitchen carpet cleaned daily, so he could eat the sandwiches wherever he wanted to. That's my guess!
But back to the crescent roll dessert. Today is actually the anniversary of Elvis's death, 39 years ago. To celebrate the loss of the King, I decided to pull together a unique recipe for Coupons.com. It's Elvis's favorite sandwich, but in a crescent roll envelope instead of bread. I'm going to be honest that I had a few doubts about the mixture of peanut butter, banana, bacon, and honey when I was putting it all together. In my mind I thought "this might not work out." But these bad boys are delicious. The sweet, salty, and creamy just work together. Very well. You have to try it for yourself! I guarantee you – and your friends and family – are going to love them.
Just please eat them over the sink if you have carpet in your kitchen . . .
"Elvis Sandwich" Crescent Roll Dessert
Makes 8 rolls.
Ingredients
• One package Pillsbury crescent rolls
• 1/2 banana
• 1/4 cup peanut butter
• 2-3 Tablespoons honey
• 2 pieces bacon
Get the full instructions at Coupons.com!