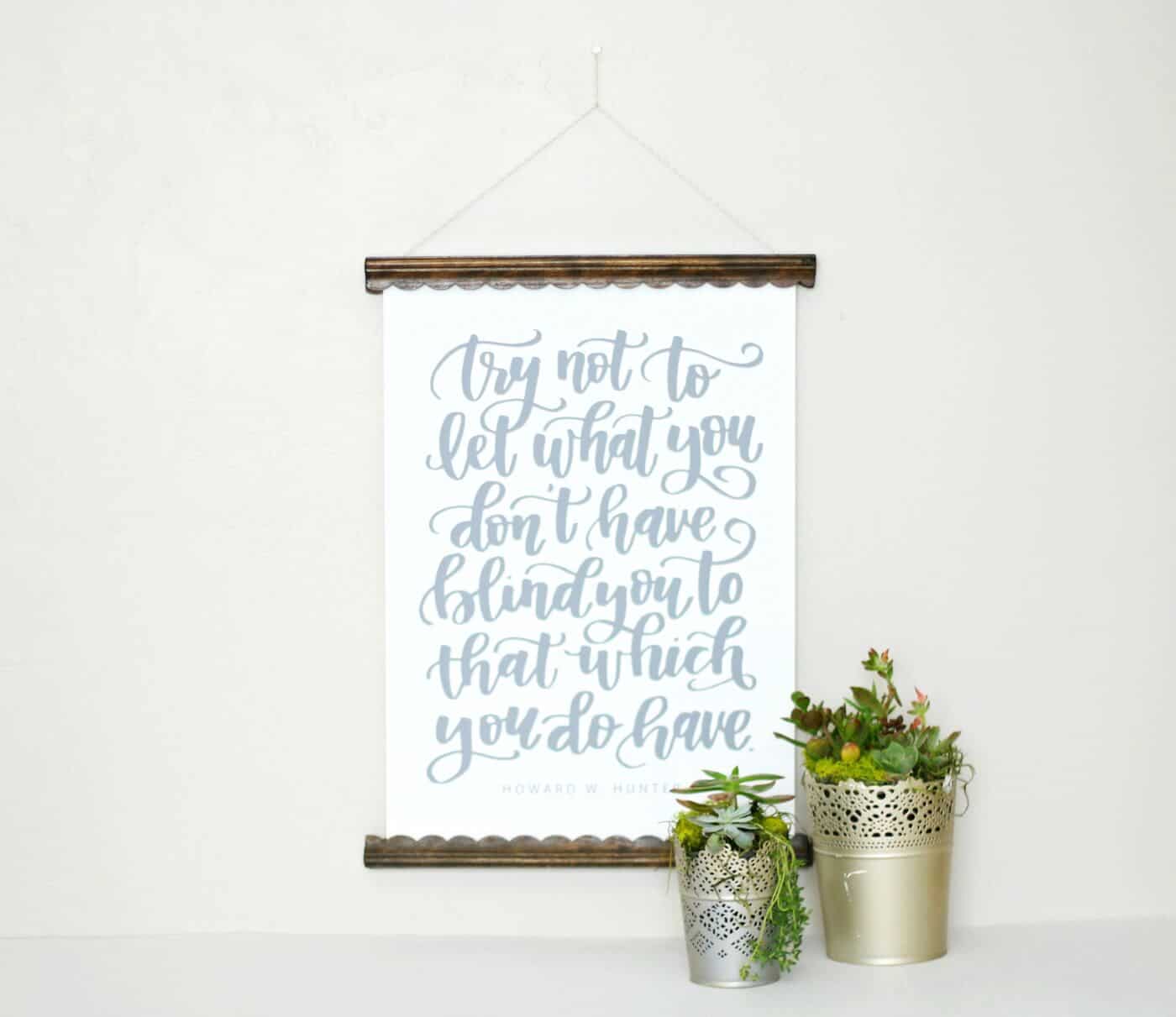 This is one of the easiest projects I have ever made, but I love how it looks! That is my favorite kind of project – not super time-consuming, inexpensive supplies and simple steps, but so cute and makes an huge impact in a room! I love how it frames this wall quote from Latter Day Home. Here is how I made this DIY Poster Hanger . . .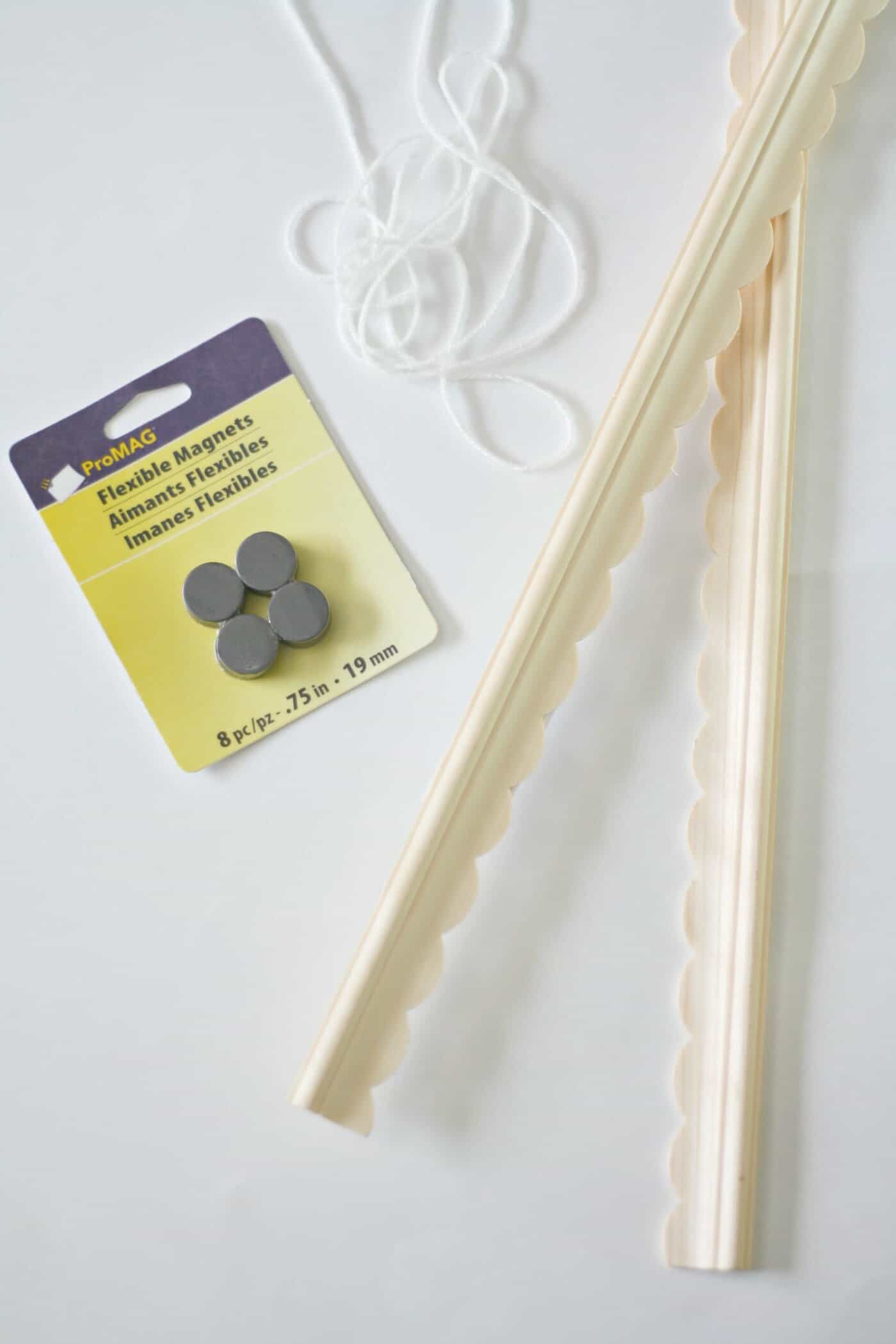 Supplies
Scalloped wood trim
8 magnets
Paint stain
Twine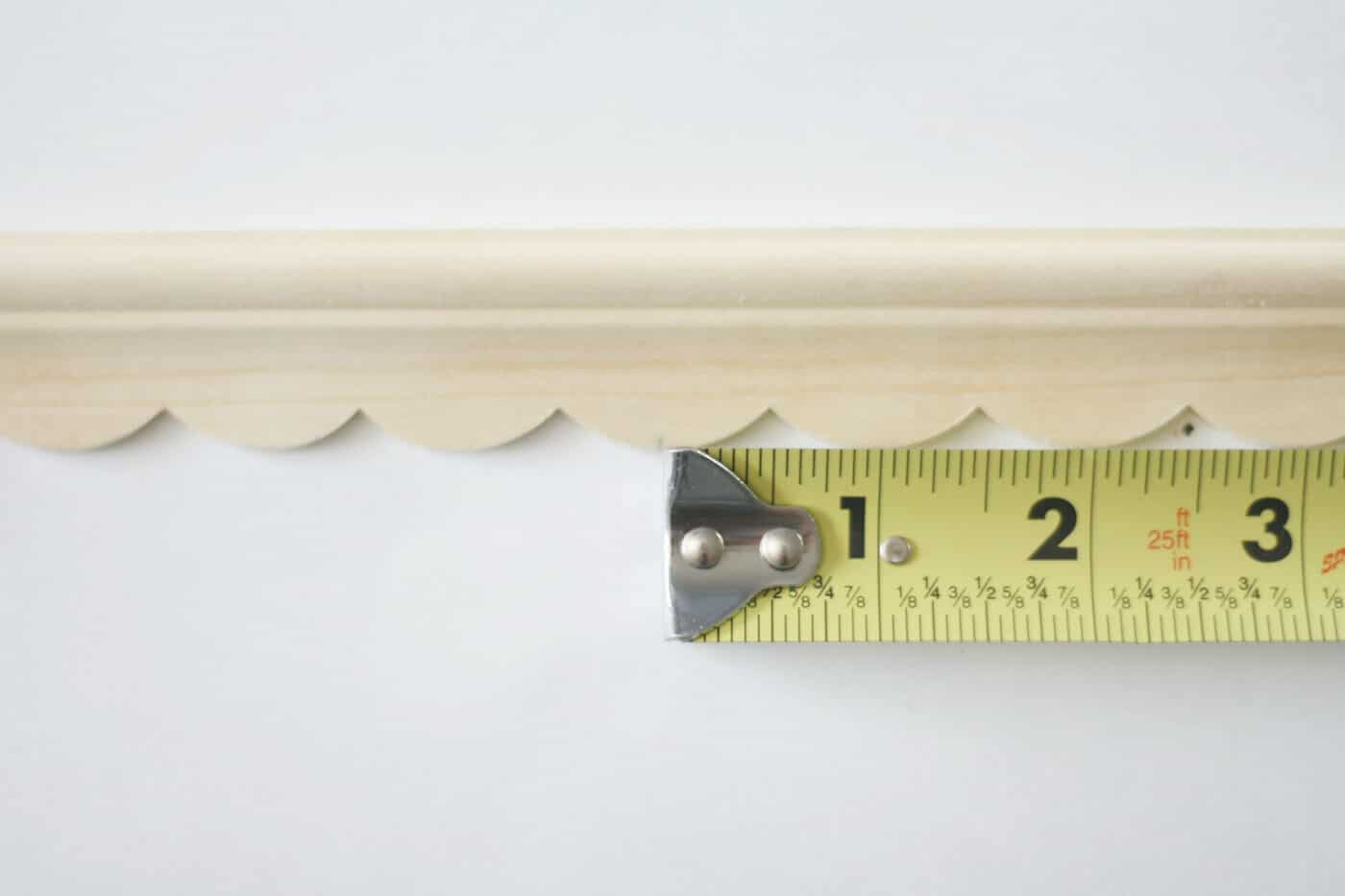 Step 1: Measure the dowel to your preferred width. You will need four sticks of the same width.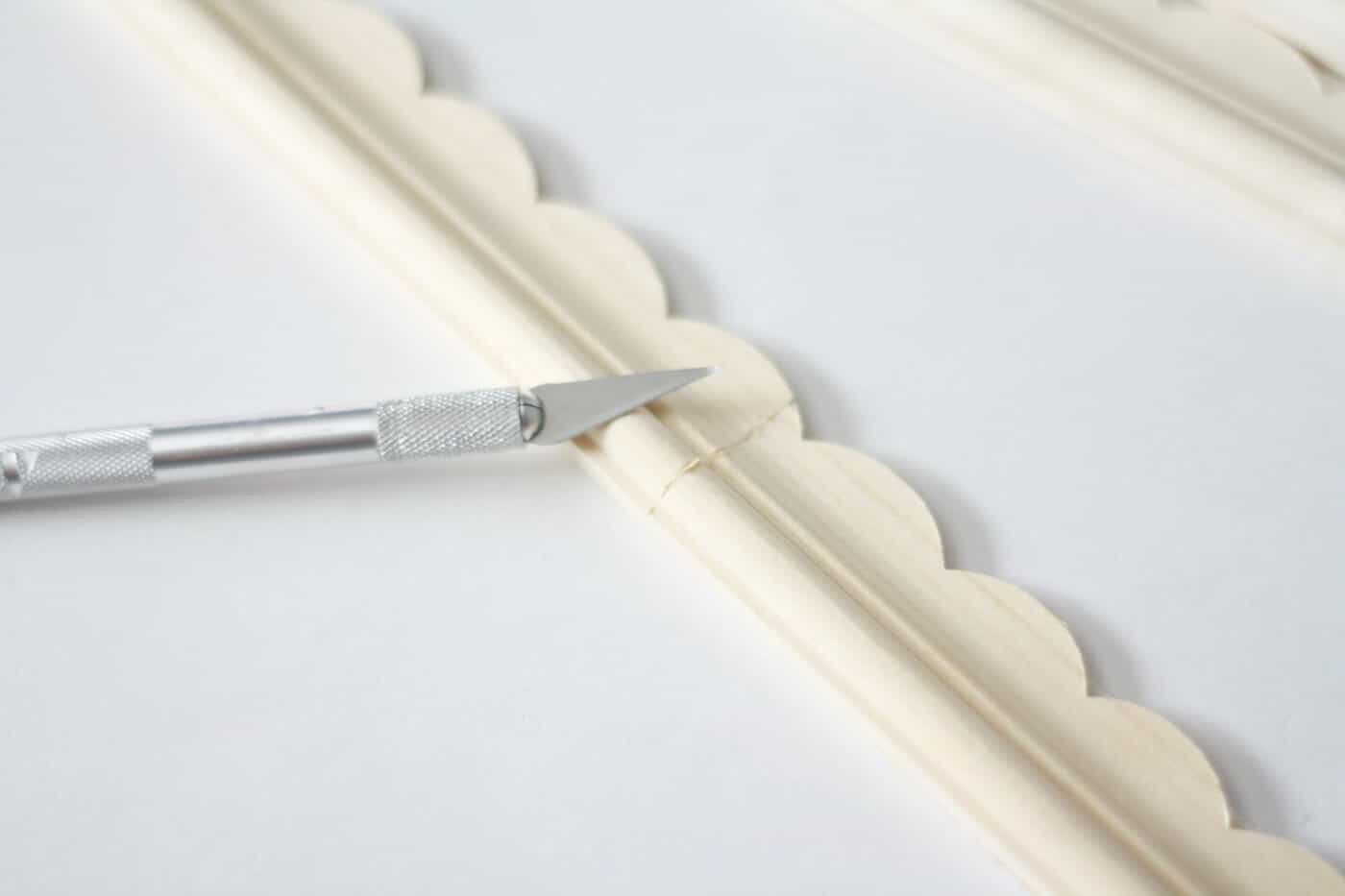 Step 2: Cut the dowels to size.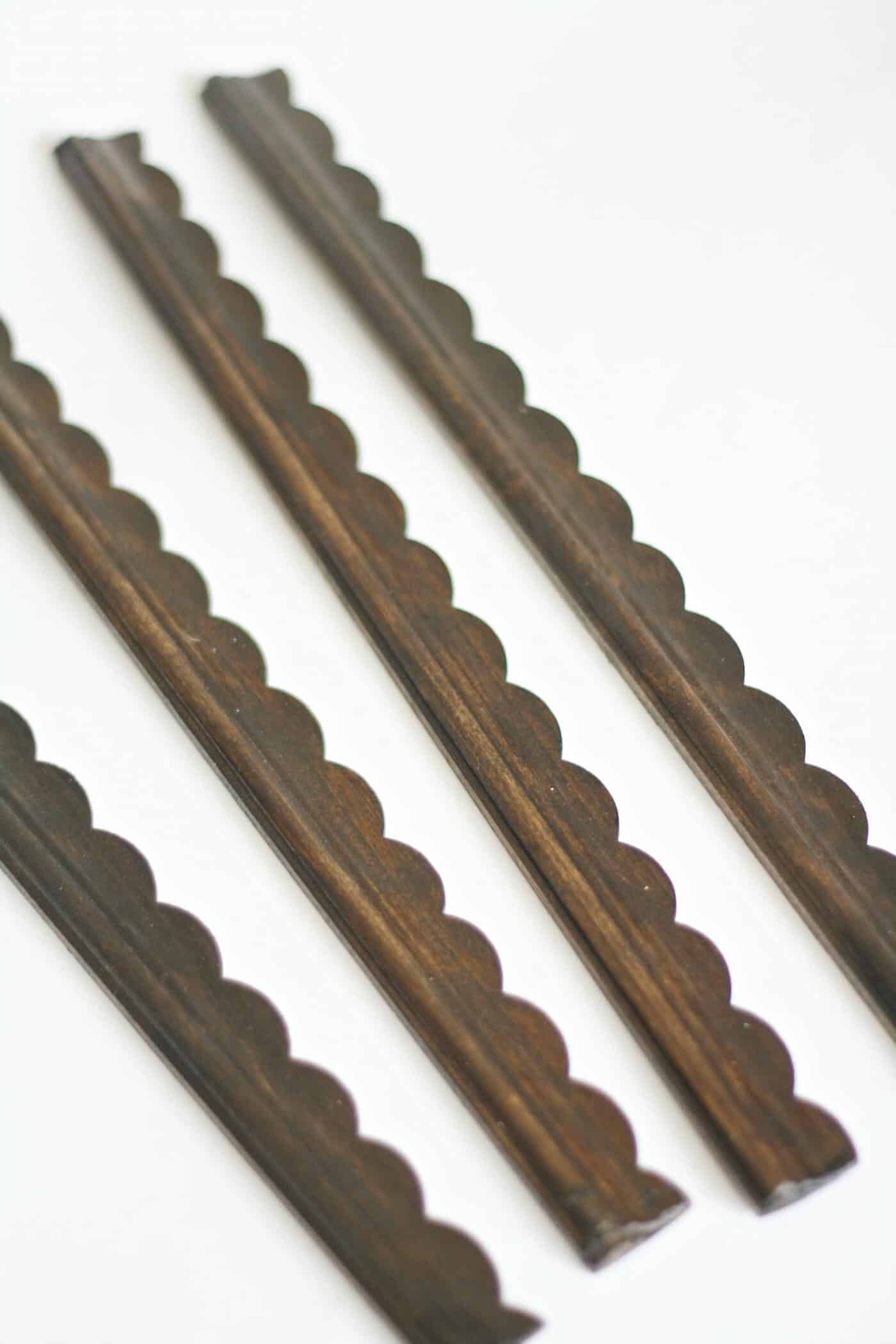 Step 3: Stain the sticks. Let dry.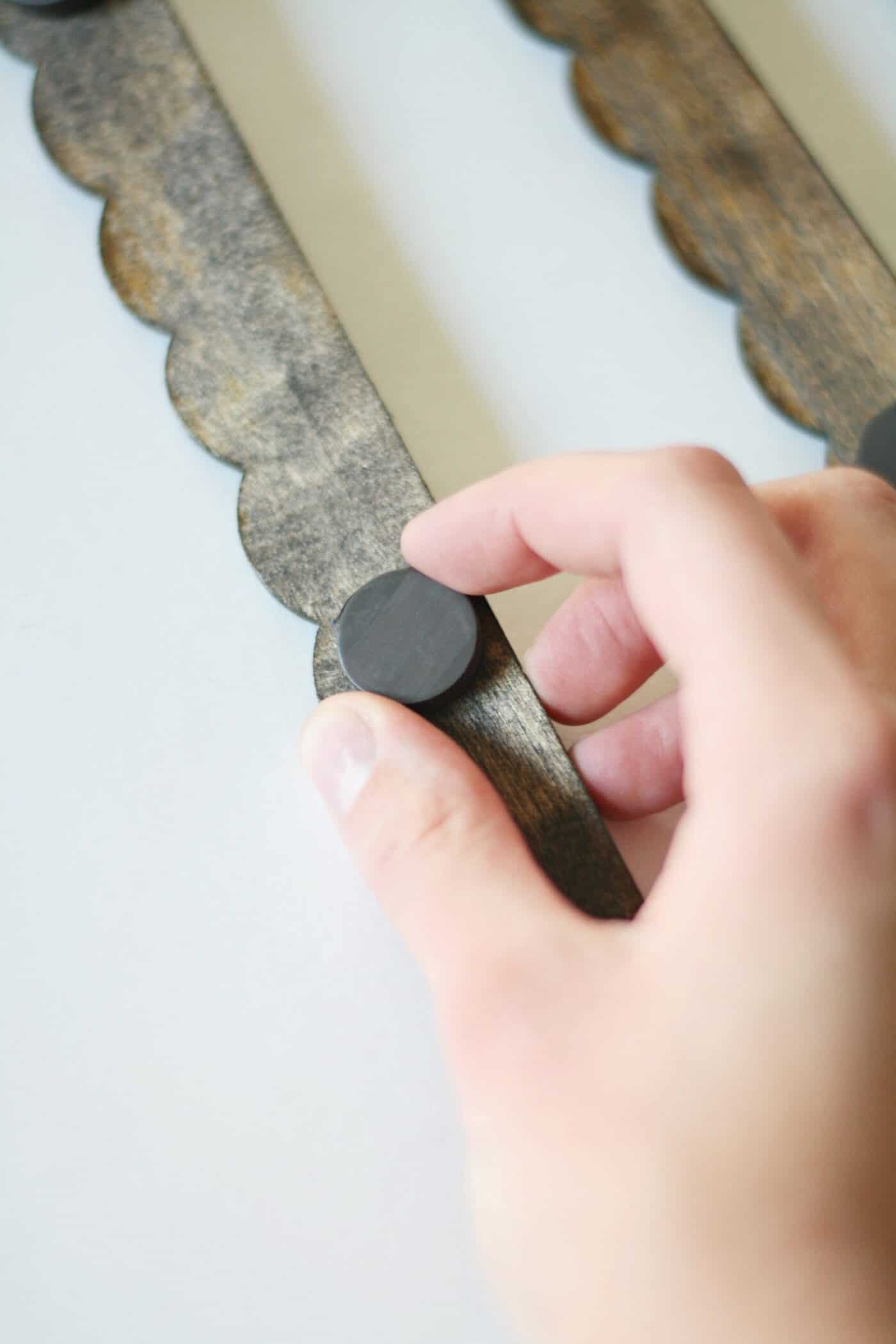 Step 4: Glue two magnets to the back of each stick. Make sure you put them in the same place on each stick so they will line up when you put two together.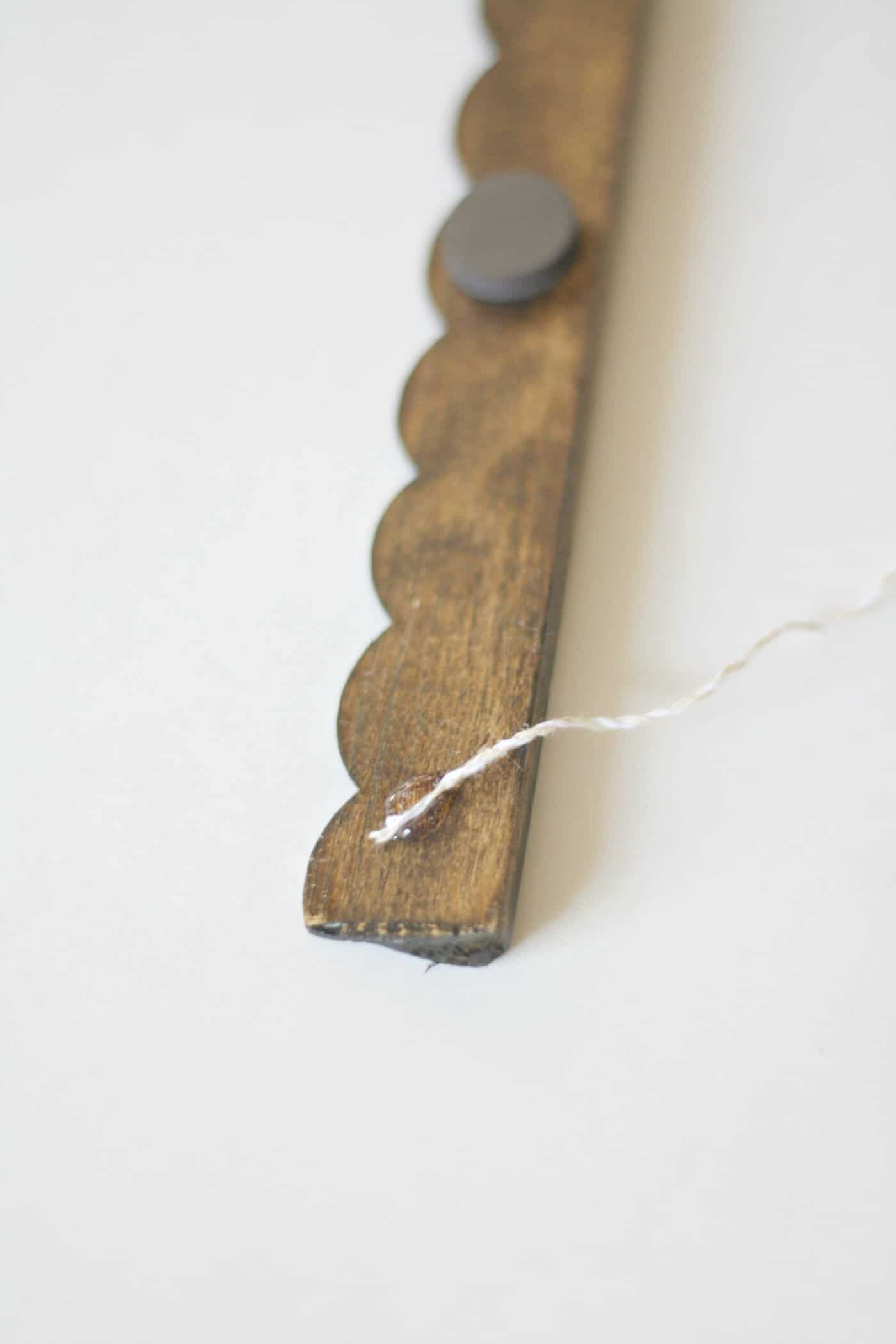 Step 5: Glue the twine to the back of one of the sticks for hanging.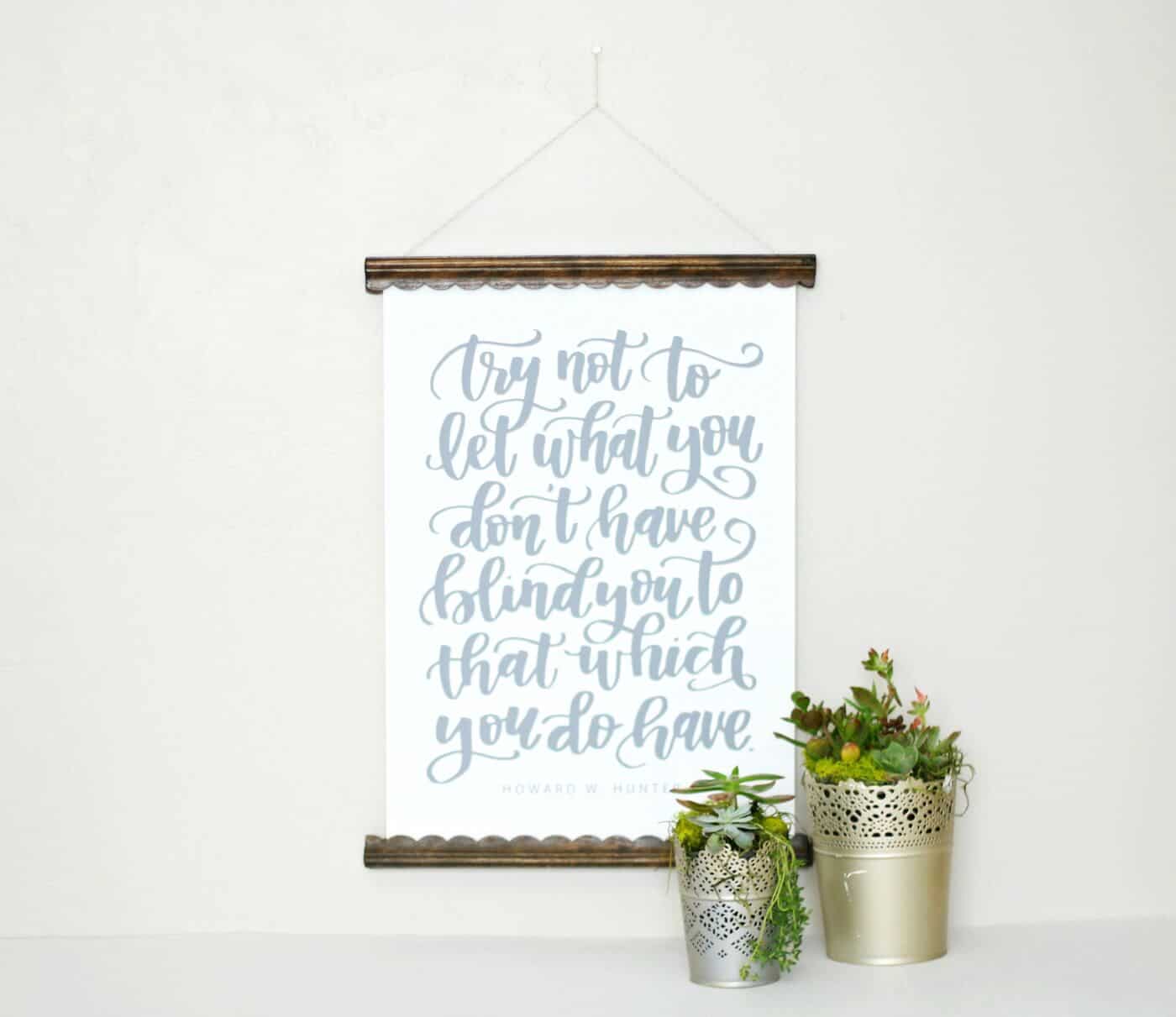 Step 6: Add a print to your poster hanger and hang on the wall!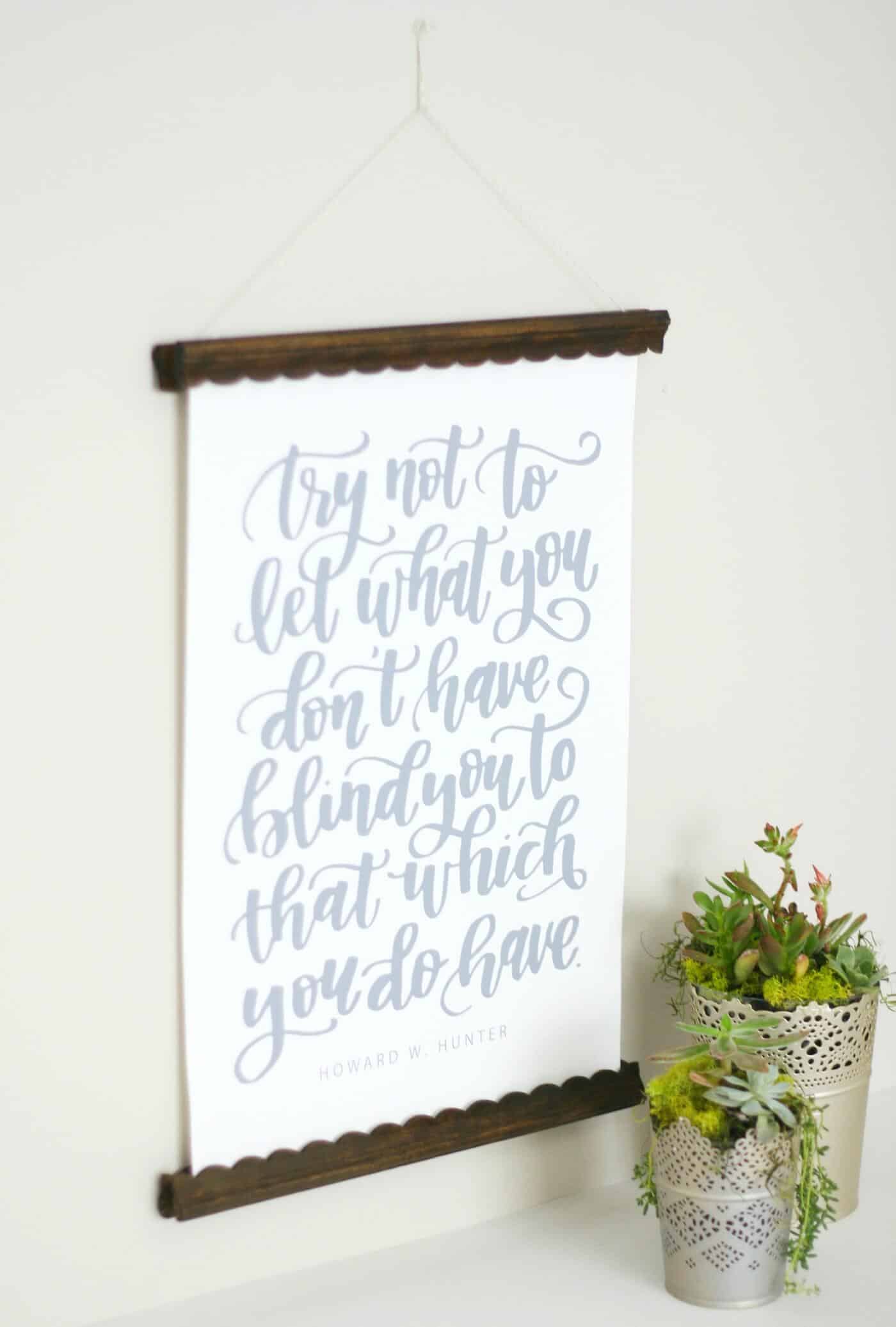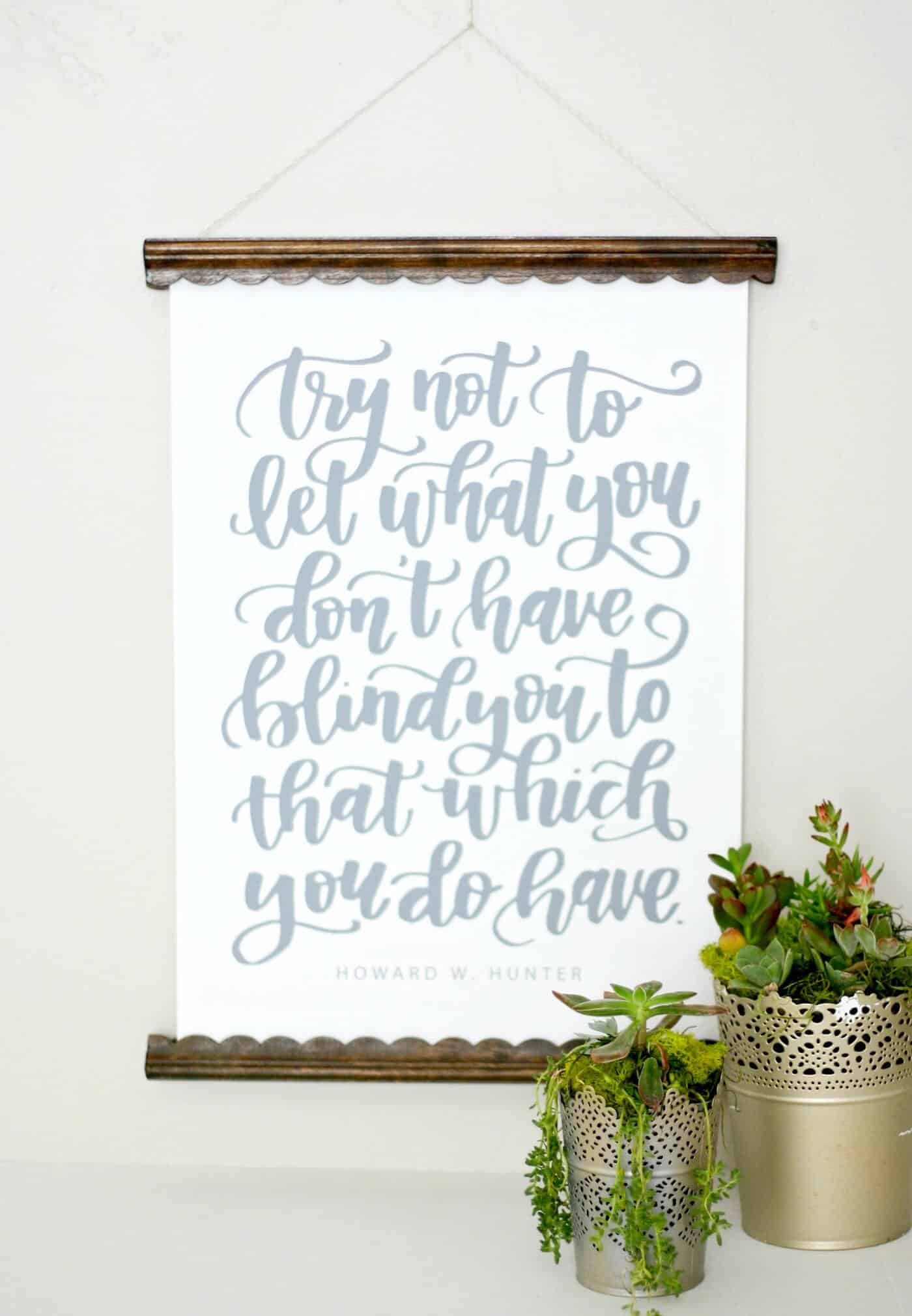 Happy crafting! And, be sure to visit us as we blog about style, food, and the things we love over at the Pretty Life Girls! You can also find us on Instagram, Facebook, Pinterest, and Twitter!