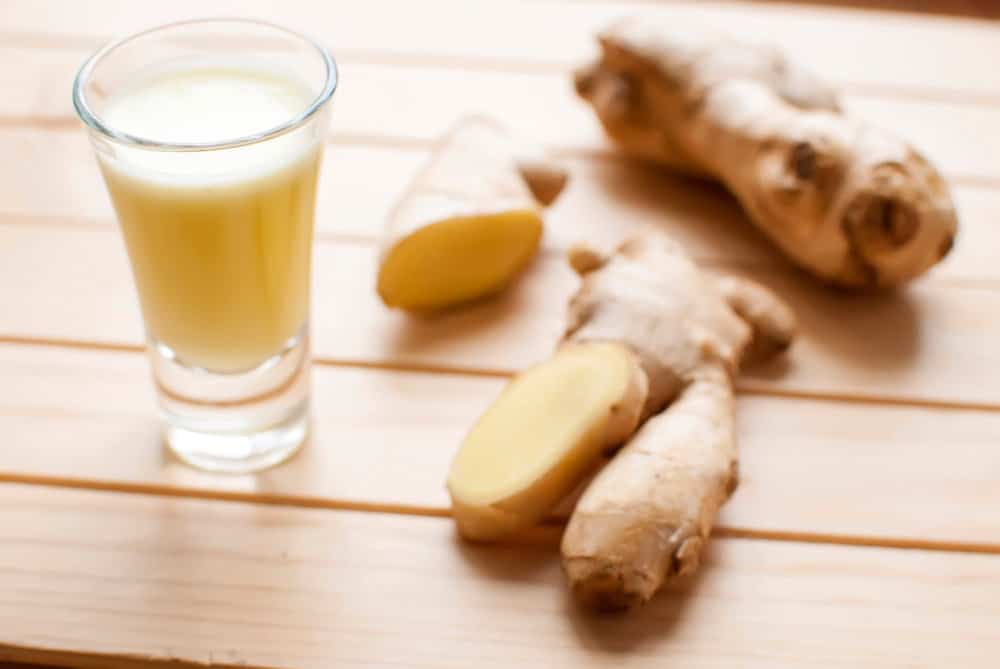 Pollen has arrived in Atlanta, which means cold are spreading around here like the plague. Everyone I know is sick! Which means it's just about time to share my recipes for ginger shots. Which, if you've never had a ginger shot – you're missing out. Ginger is one of those "magic" ingredients that really does everything. For example, ginger:
is the best nausea/upset stomach remedy ever
boosts the immune system
is a great natural anti-inflammatory
provides liver protection
supports your metabolism/burns fat
natural anti-oxidant
I don't actually love ginger on its own, but for everything it does – I love ginger shots! Take one of these bad boys every morning and your life will change – I promise. I've got two recipes for ginger shots for you today! Before we get there, I want to tell you that you don't necessarily need a juicer for these recipes. Juicers can be expensive! However, if you don't have a juicer, you will want one of these: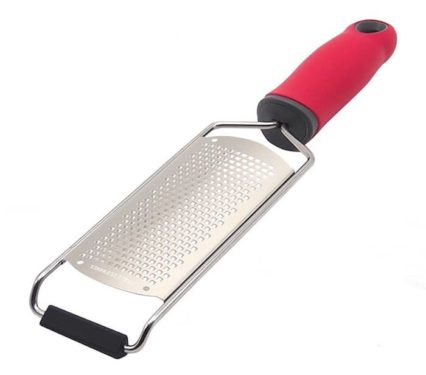 A fine grater. I highly recommend the ProChef fine grater which is the one I have and love! One you get the hang of using it, your ginger is grated in seconds. If you don't want the ginger "skin" grated into your shot, you can get a peeler too. I typically peel my ginger first.
Now onto the immunity shots!
Immunity Boosting Ginger Shots
I highly suggest you try both these immunity shots, because they are both delicious. Or if you like one ginger shot more than another, drink that one on a daily basis! Put them in a very small glass and just shoot them down in one fell swoop.
Lemon Orange Tumeric Ginger Shot
1/2-inch piece of ginger, grated or 2-in piece, juiced
1 lemon, quartered and squeezed
1 orange, quartered and squeezed
1 tsp. ground turmeric sprinkled on top
Lemon Apple Cayenne Ginger Shot
1/2-inch piece of ginger, grated or 2-in piece, juiced
2 lemons, quartered and squeezed
1/4 – 1/2 green apple, grated or juiced
1/8 tsp. ground cayenne pepper sprinkled on top
And as far as additional properties of these ginger shots?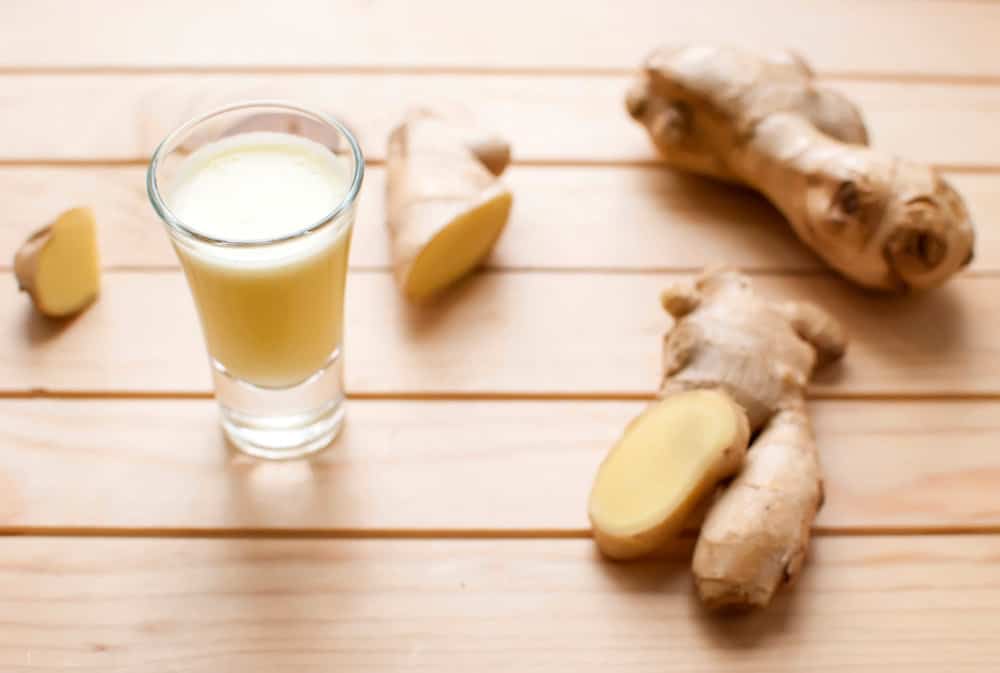 Here's what else these have to offer:
Cayenne – boosts metabolism, anti-bacterial, fights cancer, improves blood circulation
Green Apple – regulates blood sugar, rich antioxidant, and energy booster
Lemon – natural detoxifier, loaded with Vitamin C, boosts immunity, balance your body's pH levels
Orange – lots of Vitamin C, Vitamin B, lower cholesterol, rich in potassium, fight against infection
Tumeric – anti-inflammatory, strong antioxidant, linked to improved brain function, lowered risk of heart disease
If you have any questions about any of these ingredients, you should do a little bit of research on your own. Their natural benefits are impressive to say the least!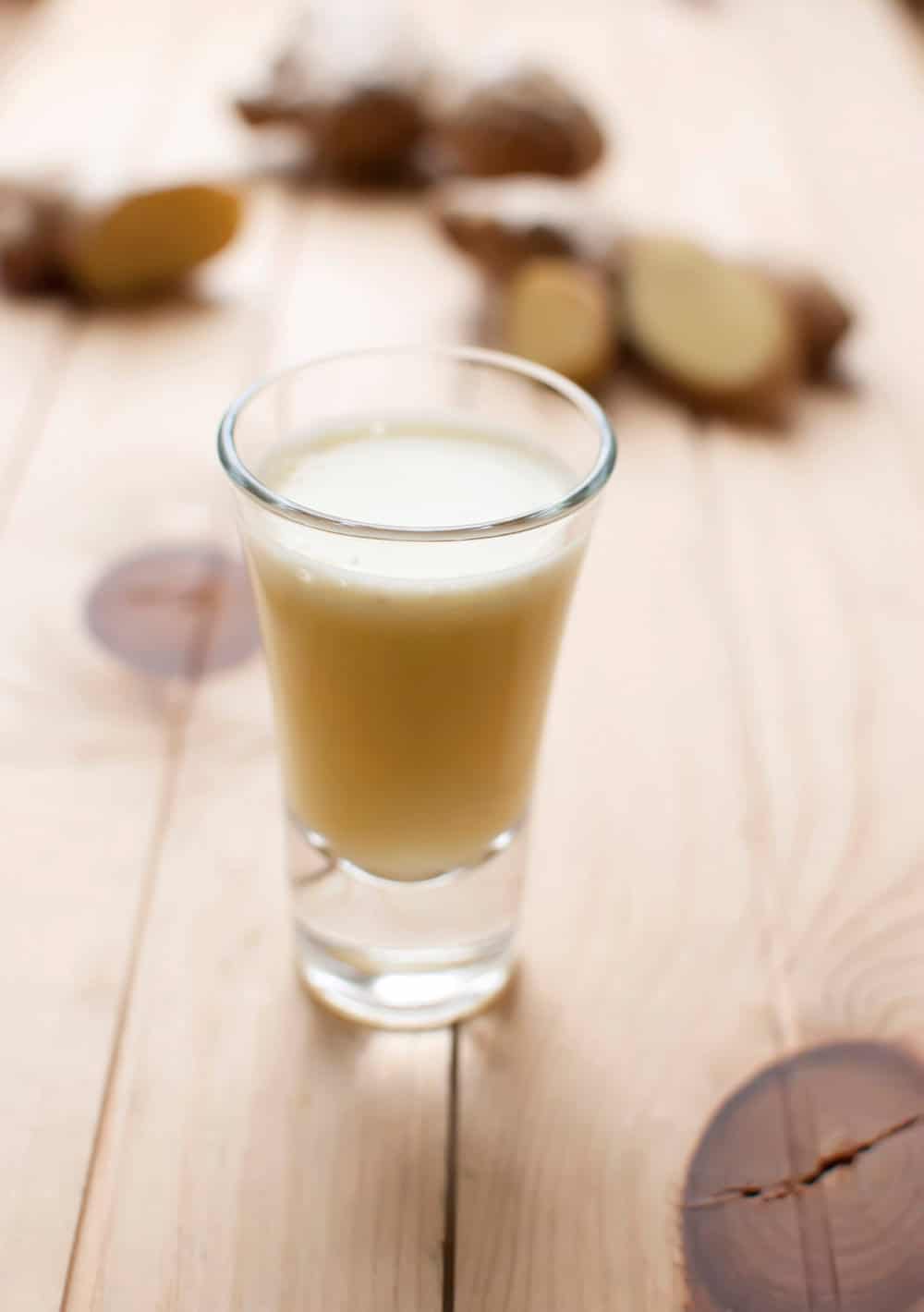 What is your favorite recipe for an immunity shot? If you have one, I'd love to hear it in the comments!