Buttons are not just for fastening clothes! They can also be used to make various crafts and decorations. Here are some creative button crafts to try.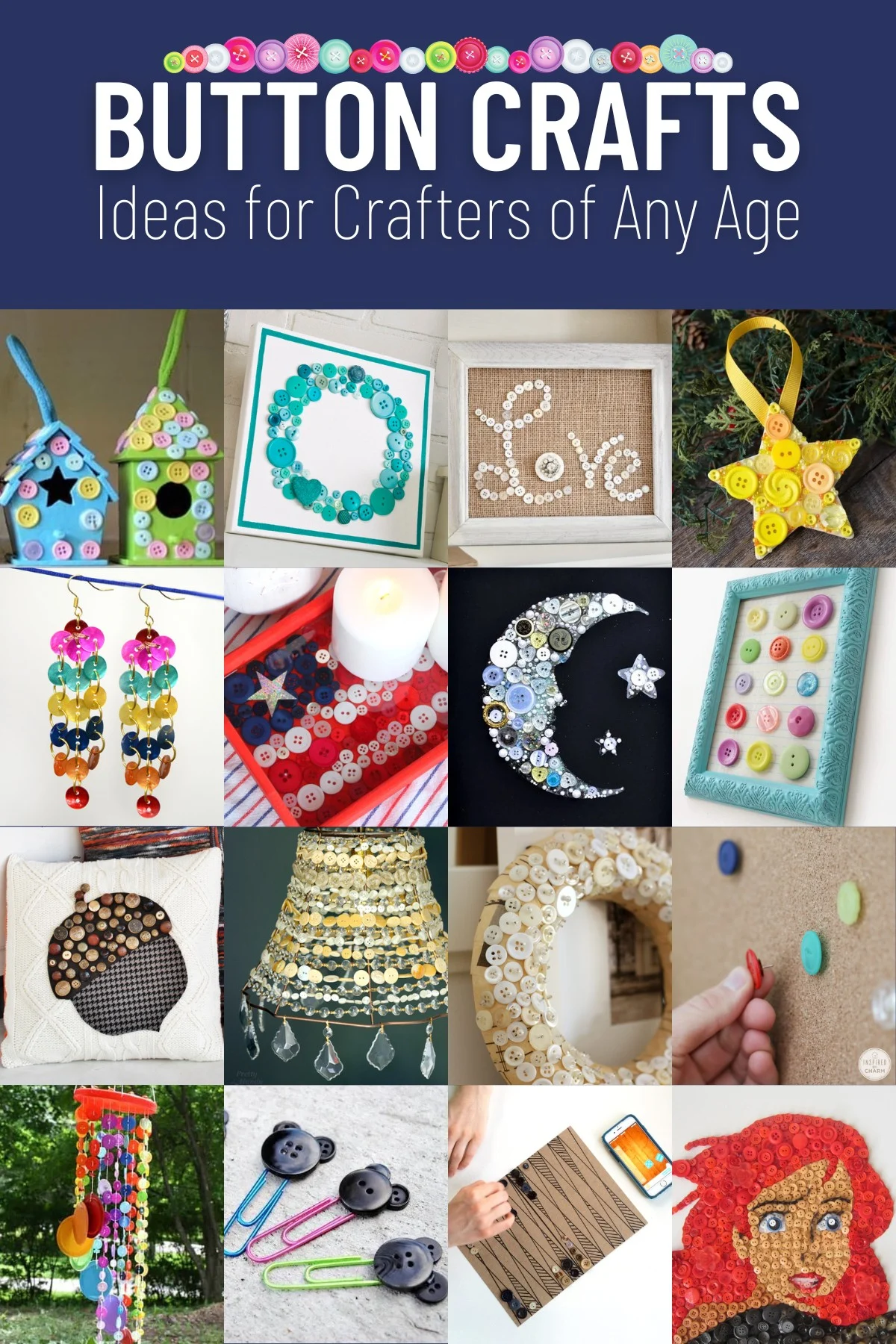 Do you have a pile of unused buttons in your craft closet or sewing room? If not, you should start collecting! Buttons can make a huge difference in the creativity and beauty of a craft. Since they come in various colors, sizes, and shapes, they are perfect for a wide range of crafting projects.
From simple ornaments to intricate jewelry, buttons can be used to create eye-catching designs. Whether you are a beginner crafter or a seasoned veteran, this list of projects made with buttons is sure to spark your imagination and inspire you to create something truly unique. So, roll up your sleeves and get ready to dive headfirst into the world of button crafts!
---
Did you enjoy these button crafts? I'd love it if you could share this post using the buttons (pun intended) below. Then check out these other popular craft posts: