If you are looking for a bit of inspiration for your Christmas cupcakes this year, you have come to the right place! I've collected over 30 recipes that are perfect for the holidays. Just try to keep your drool to a minimum!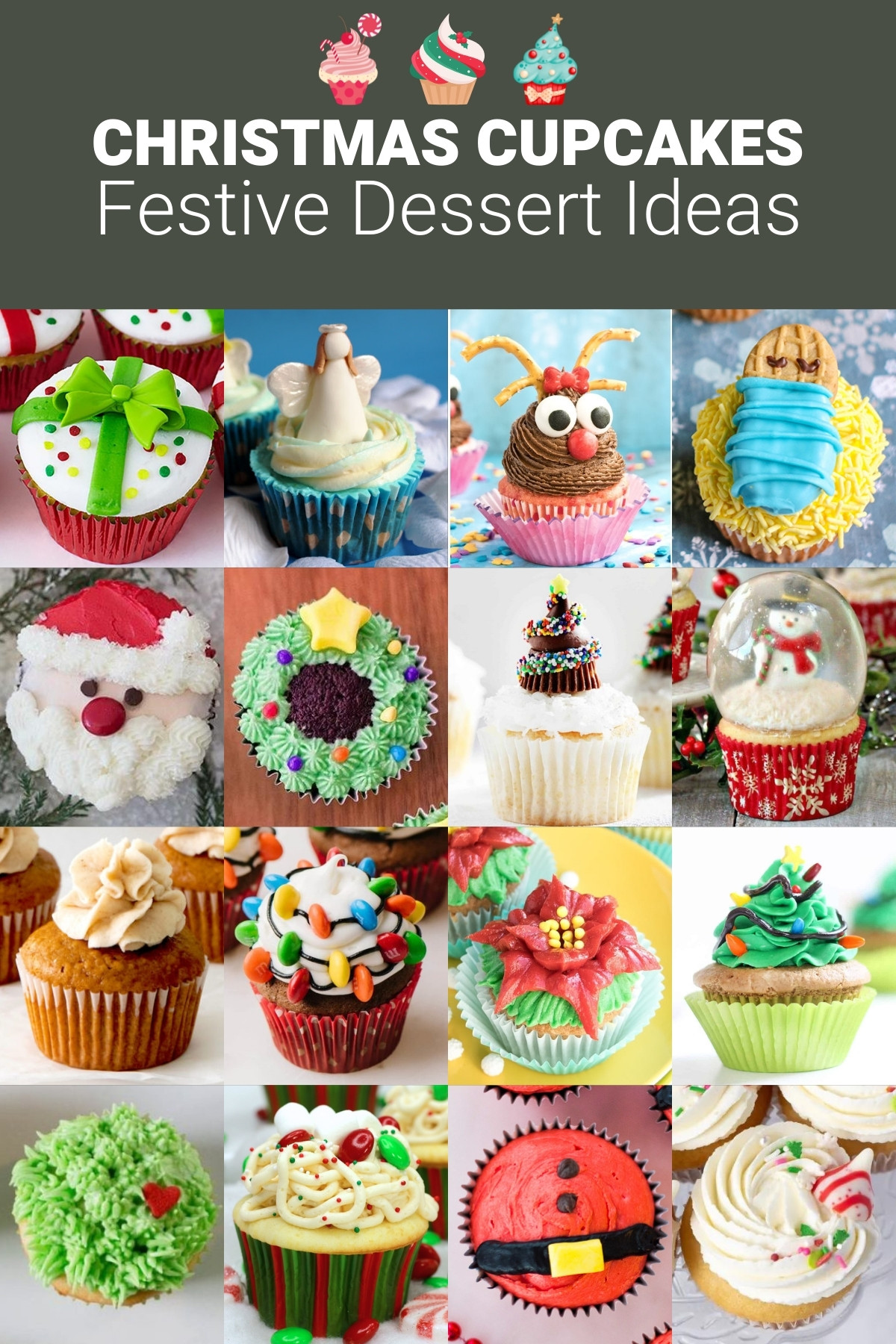 There are so many directions you can go in when making cupcakes for the holidays! You can bake with the flavors of Christmas: gingerbread, peppermint, or eggnog. You could also make them with the colors of Christmas: red, green, and white.
Decorating the cupcakes with a Christmas theme is also a good idea: Santa, a Christmas wreath, elves, ornaments, stockings, etc. And, of course, you can do a combination of these ideas!
The list below should inspire you to make a few cupcakes for the holiday season. Just scroll down for the festive and sweet recipe ideas. Then let me know what you think in the comments!
Christmas Cupcakes
Here you will find 30+ Christmas cupcakes that are perfect for the holiday season.
---
If you enjoyed these cupcake ideas, you should check out these other popular holiday recipe ideas: