Change it up this holiday season with some cool, spray paint silverware in your favorite colors. It's so cheap and takes minutes to do!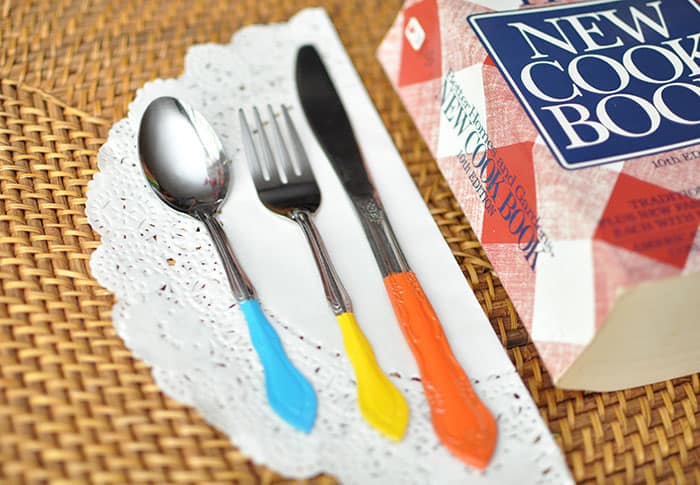 With Thanksgiving upon us this week, I just had to bust out some spray paint once again. There was a bag of old utensils that just was waiting to be made over for some sweet tableware. I like bright colors but the best part about this project is you can customize them to whatever suits your decor.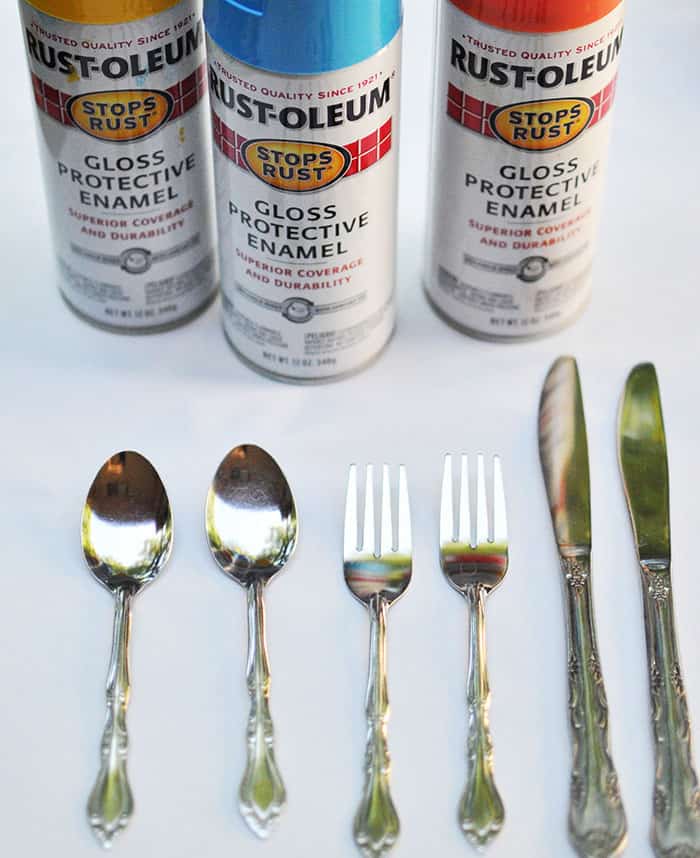 How to Spray Paint Silverware
Here's what you'll need:
Spray paint
Utensils, cleaned and dried
Painter's tape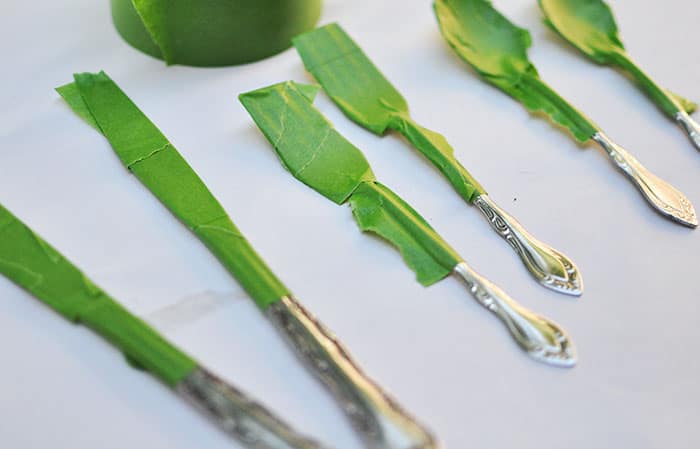 Take the painter's tape. Cover the top of the utensils with tape, only leaving about two inches of the bottom exposed.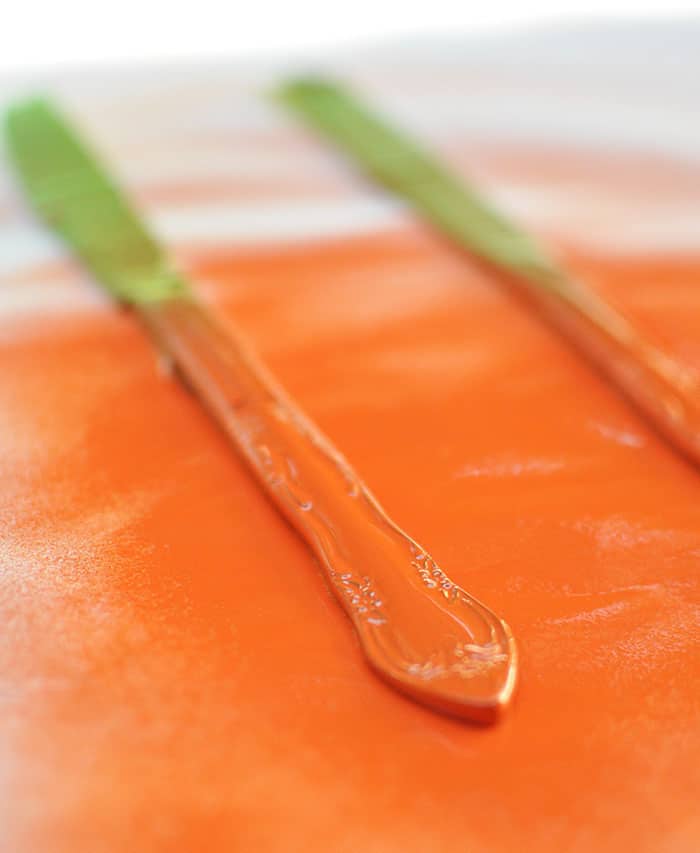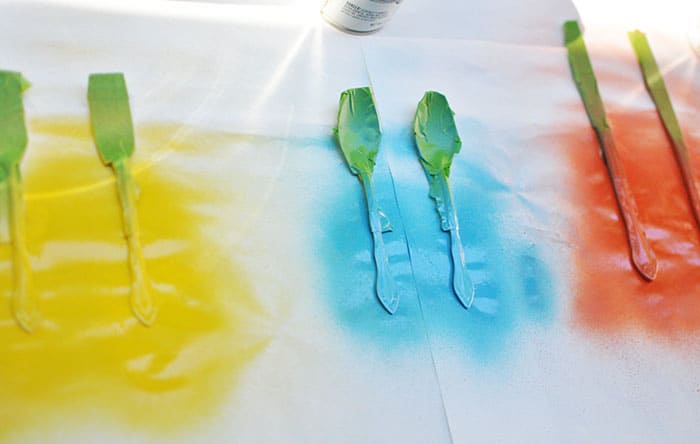 Spray the utensils with the paint. I chose three colors, so I did the forks one color, spoons another and knives the third. Then allow them to dry for at least 2-4 hours.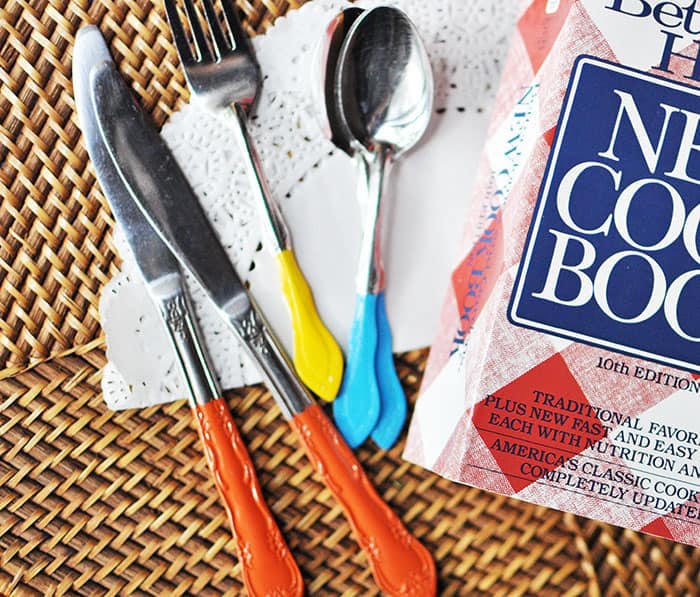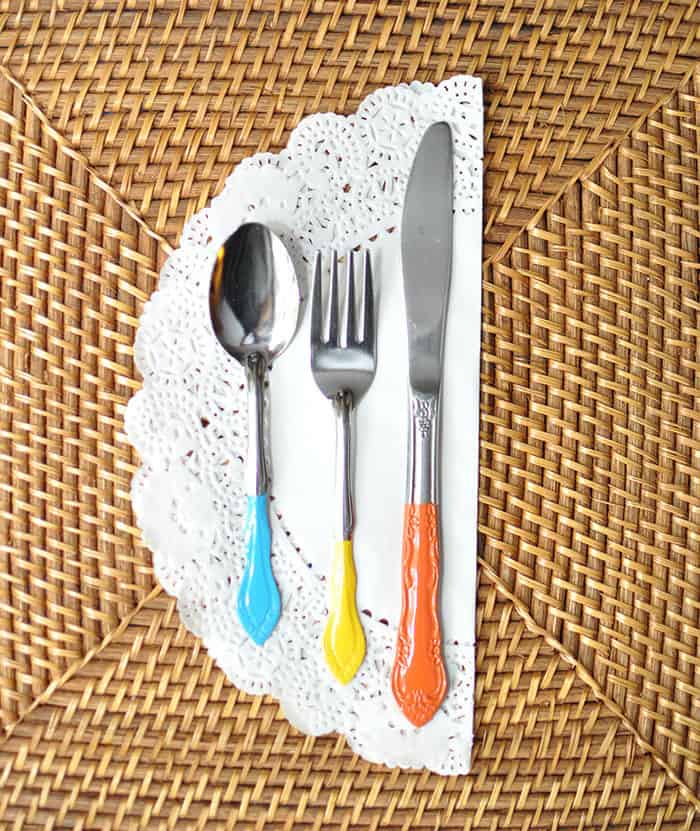 Cute right? They do spruce up a place setting nicely! Tie some twine around them and attach a name tag for personalization. Guests will love them.