Learn how to decorate a box with your adult color pages! You'll use Mod Podge, paint, and some other basic supplies – it's a great gift idea.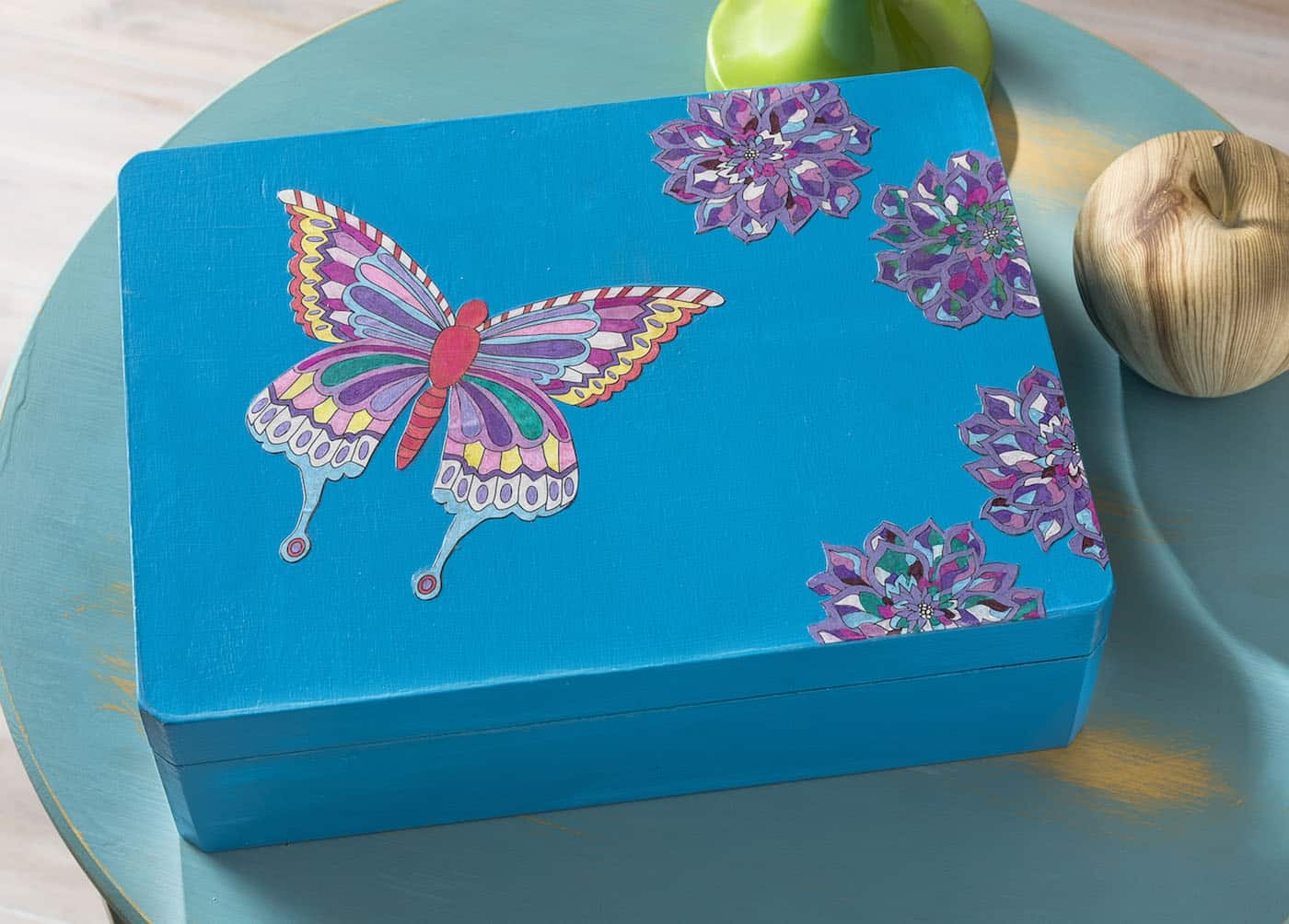 It's no secret that I love adult coloring. I've got several posts on this blog including free color pages, pencil reviews, coloring book suggestions, projects, and more. It's a craft trend that I'm obsessed with and don't intend to give up any time soon!
This month in my Michaels Makers challenge, I was encouraged to make a gift idea for mom. With Mother's Day right around the corner, it's the perfect time to come up with a personalized gift that mom will enjoy. With so many finished color pages sitting in my books, this seemed like the perfect idea. Plus my mom loves butterflies.
You can customize this idea for whatever the recipient might like. Oh, and here here are my top 20 adult coloring books if you need suggestions for purchase. I own and love all of them! Are you ready to learn how to decorate a box with your coloring pages? Keep reading!
How to Decorate a Box
Gather These Supplies
Unfinished wood box
Coloring pages
Acrylic paint – color of your choice
Mod Podge Satin
Scissors
Paintbrushes
Box lining materials (optional) – felt or polar fleece, ribbon
Sandpaper (optional)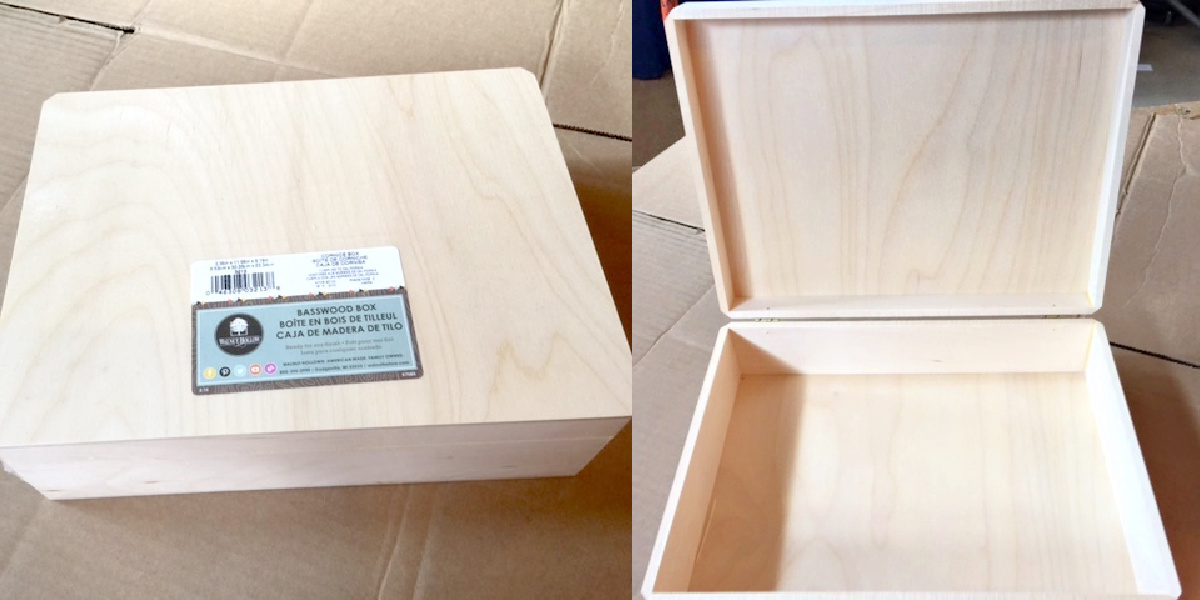 This is the wood box I used to make this gift. You can get it from Michaels from the unfinished wood section.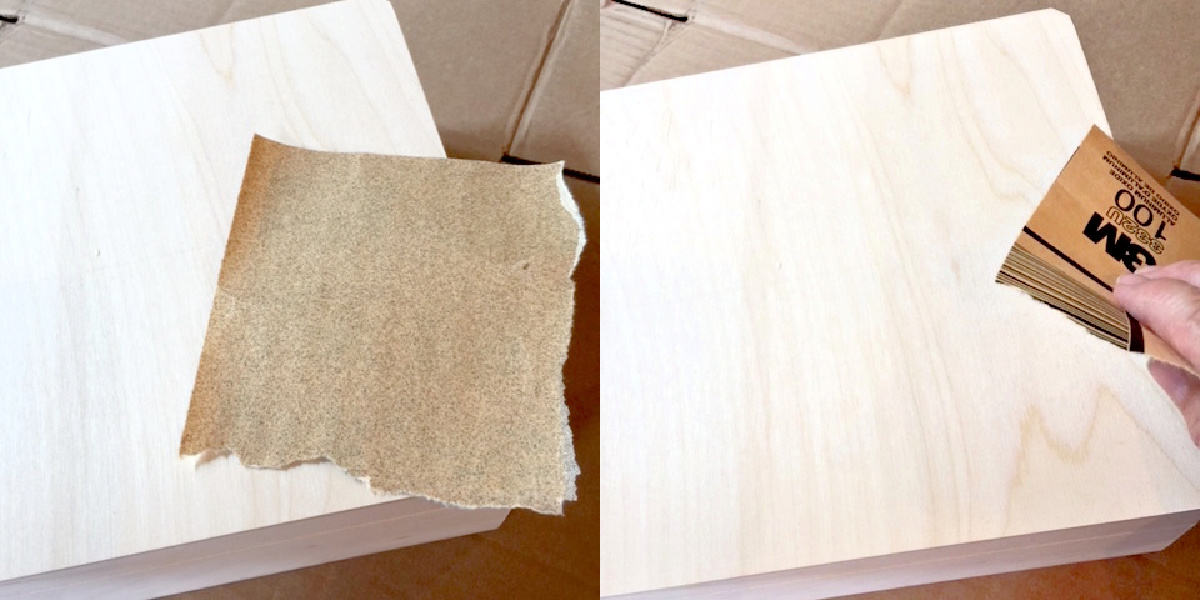 You don't have to use sandpaper, but it might be a good idea if there are any rough spots on the box. Wipe away the dust with a wet cloth.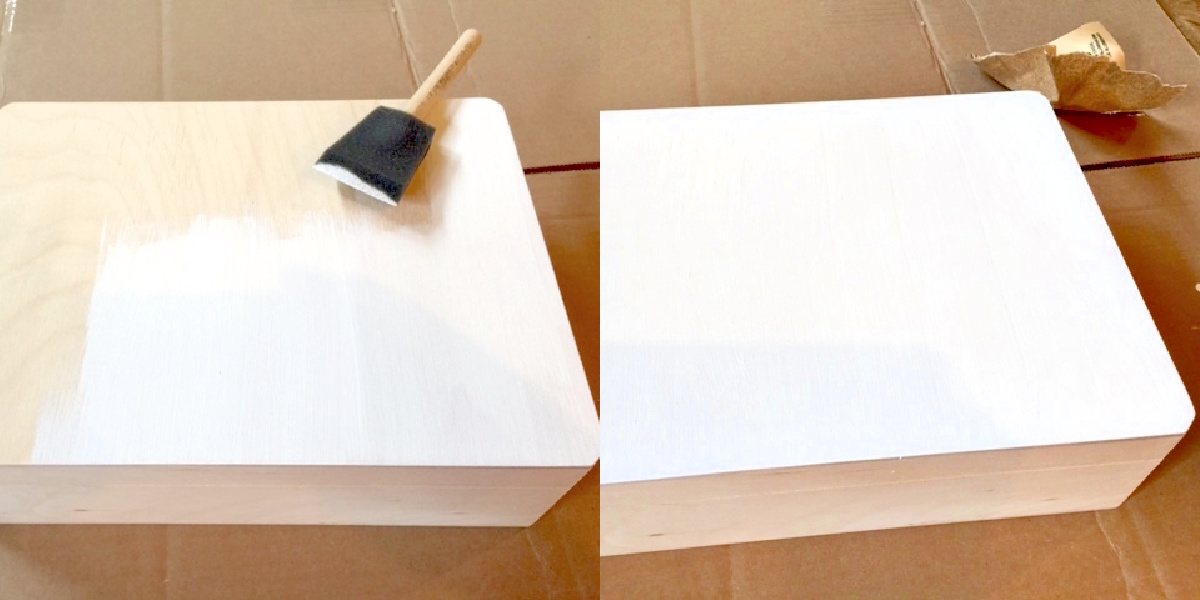 Basecoat the box with white. This is a great little tip! Basecoating with white is a great way to make the final color pop off the surface. It makes the blue I chose look way more vibrant! Let dry.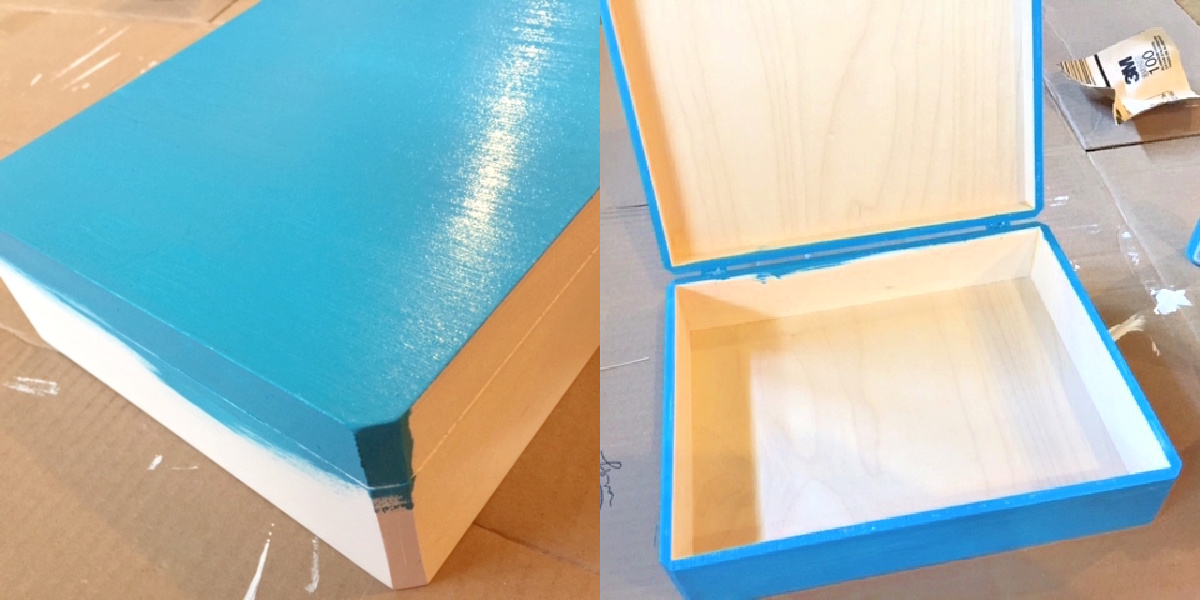 Paint the box with your second color, the color you intend the box to be. Paint the inside and outside (you don't have to paint the tray portion if you intend to line it). Let dry.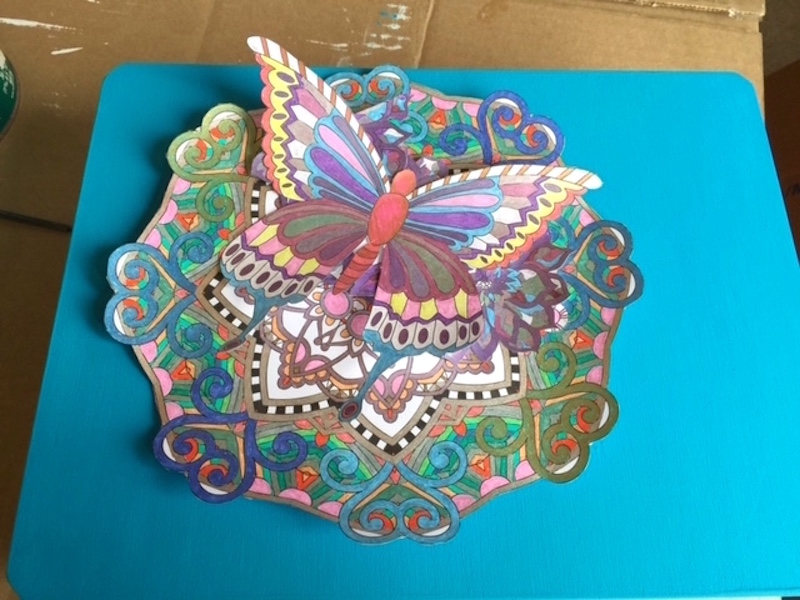 Cut out any pages you'd like to use. Make sure that your color pages are dry for at least a day before the next step. If you want tips on using ink, pencils, and crayons with Mod Podge, reference this post from Mod Podge Rocks. You should be fine with most mediums as long as you let them dry long enough.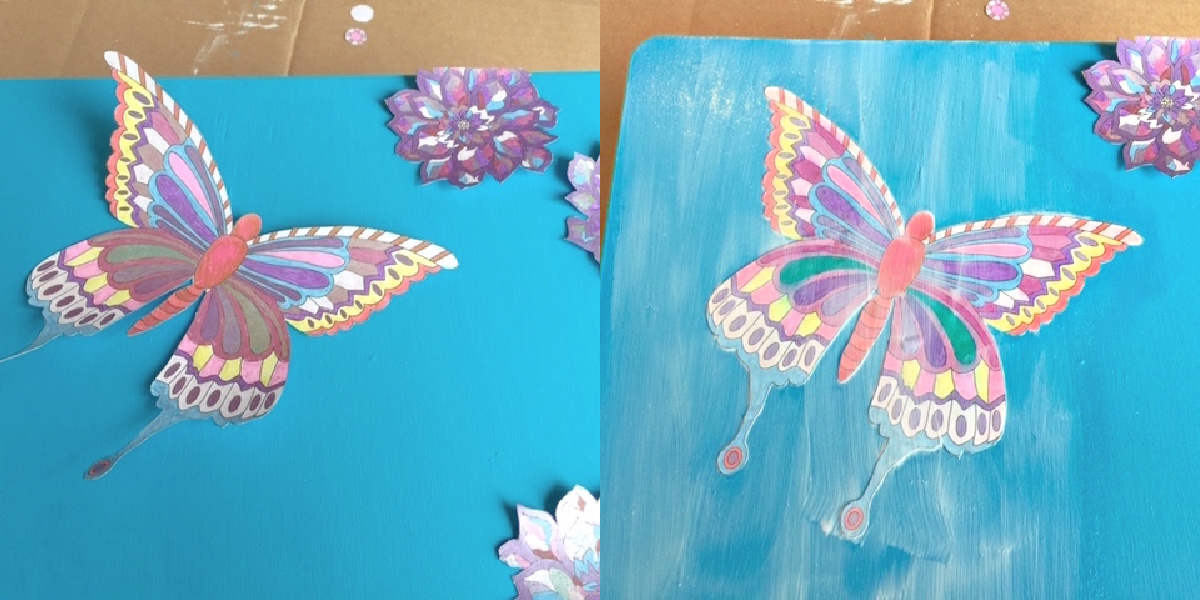 Cut your designs out and decoupage to the top of your box. Trim anything that goes over the edge with the scissors. You can also add a design to the inside of the box – that's what I did with a mandala!
Coat the entire box with Mod Podge and let dry. If you decide to decoupage the inside of the box – let it dry with the lid OPEN. Trust me! You don't want it to stick!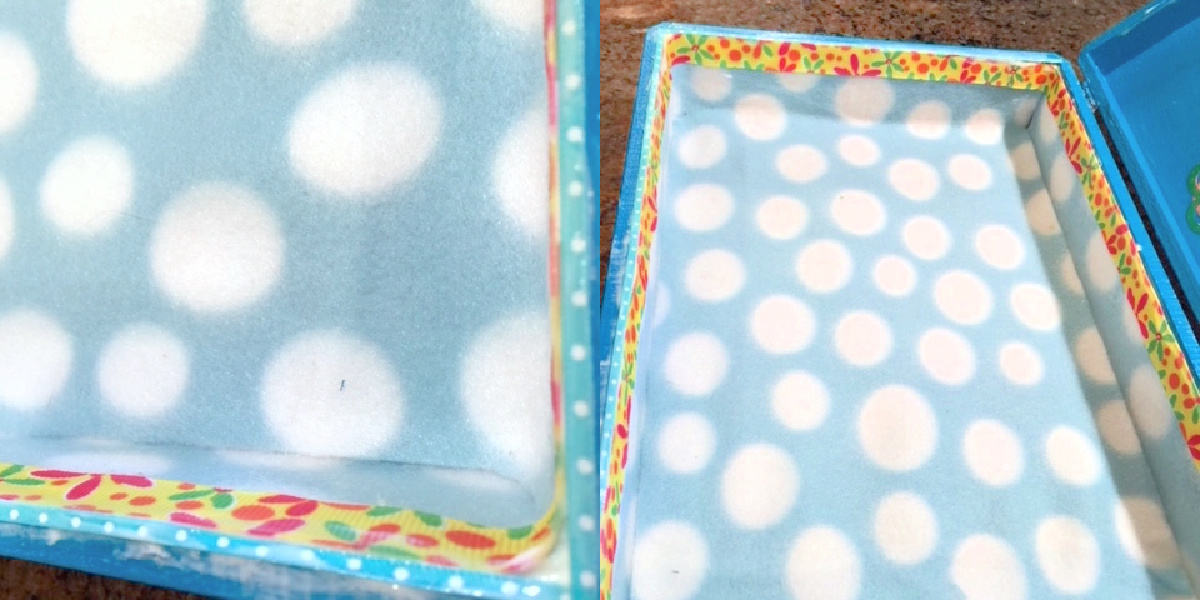 The lining is optional, but it adds a nice finish to the inside. I cut it to fit with fleece and ribbon, then glued in with Mod Podge.
Your beautiful box is complete! I hope my mom likes it.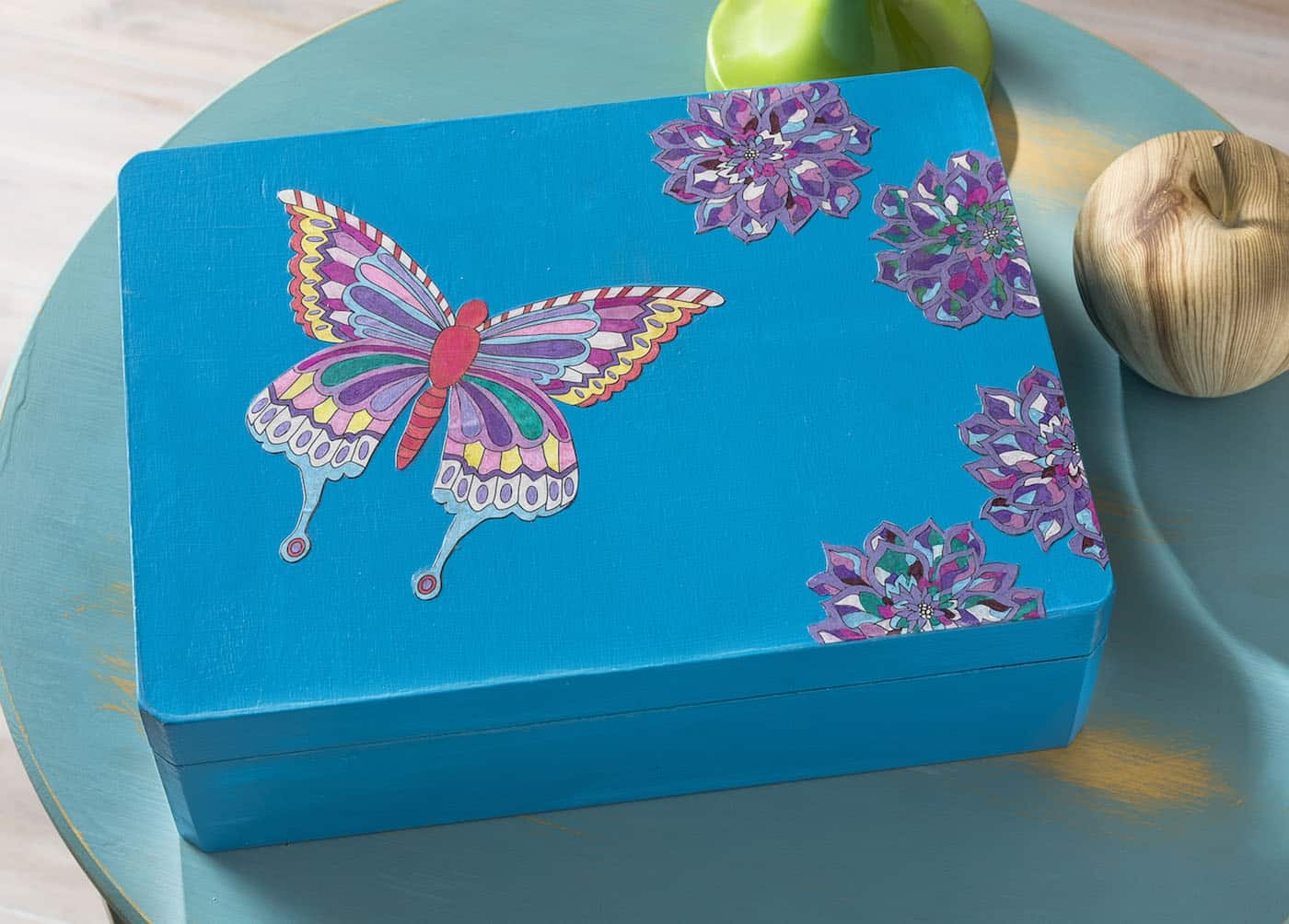 And now I need to make one for myself 😀
Now that you know how to decorate a box, are you ready to make a gift for your mother? Michaels has everything you need to craft the perfect handmade gift that will make Mom's day.
If you don't know where to begin, you can always take a look at some of the fun projects on Michaels.com or the other 49 Makers' ideas on The Glue String for to see how they personalized their crafts!