Check out one of these 25+ DIY cactus crafts! If you're looking for a cute plant project that is drought resistant, you'll find it here.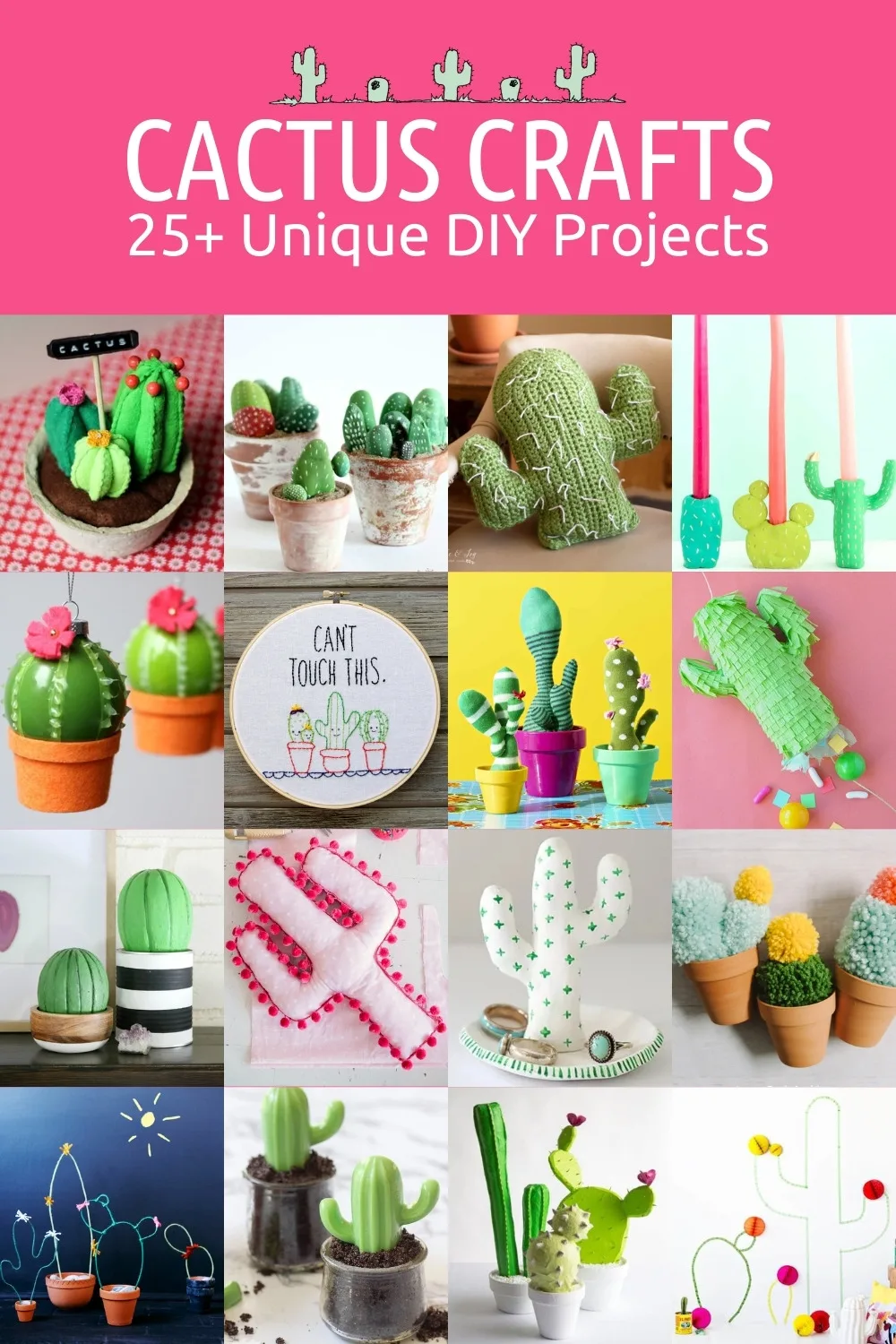 I'm not really trying to call anyone out, but I'm afraid I have to – because there are those of you out there who have completely brown thumbs.
And you know who you are.
You're either one of those who tries everything and the plant still goes to plant heaven. Or you're the person who just forgets and doesn't water, and the plant passes on due to dehydration.
Either way, you've given up on plant lady (or plant fella!) dreams.
But you don't have to! You can still be a plant person, without having the responsibility of real plant care. And the way to do though is through cactus crafts.
Not all of these are decor related projects, but a lot of them are. And the ones that aren't are too cute not to share! There is something special about cacti, which is why so many people make crafts to look like them.
Are you ready to check out these cute cactus crafts? You're going to love the ideas below!
DIY Cactus Crafts
From a faux sock cacti to a prickly pear pinata, you are sure to find a new favorite in this list of 25+ DIY cactus crafts.
---
I hope you enjoyed these DIY cactus crafts! And if you did, please check out these other posts as well: