Does your hair need some TLC? Try one of these amazing DIY hair masks and transform your hair!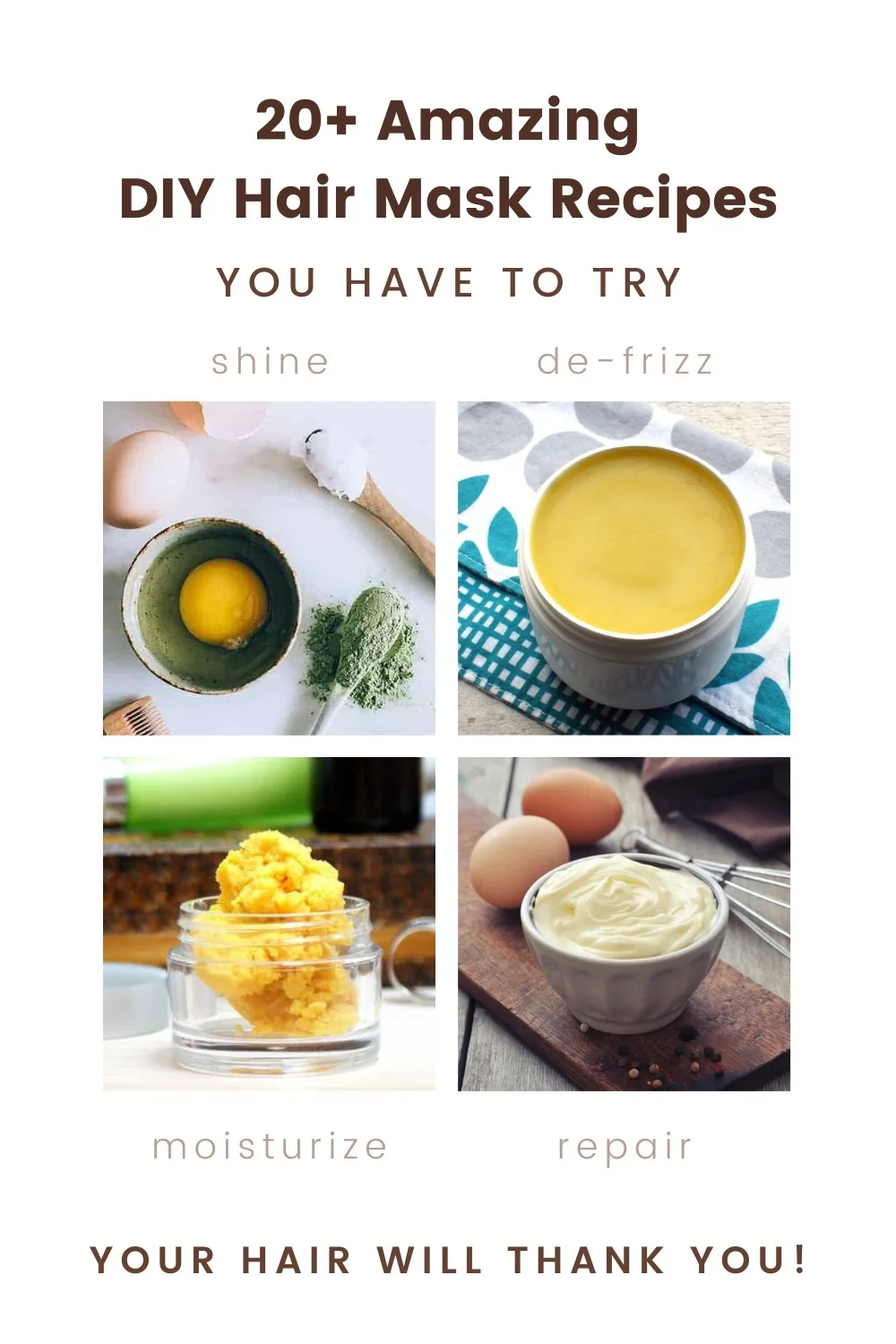 Everyone would love to have healthy, thick, strong hair. However, not everyone is blessed with this at birth. There are a lot of beauty products that can help improve your hair, but if you are looking for dramatic results in one treatment, you need a hair mask.
What is a hair mask?
A hair mask is made of nourishing ingredients that can hydrate and repair your hair. You leave them on your hair longer than a conditioner, so it has more time to to penetrate the hair to achieve your desired result. You can purchase them in your favorite beauty store, or if you are looking for a more cost effective approach, you should try DIY hair masks.
What ingredients should you use in a mask?
This depends on what results you are looking for in a mask. A hair mask can moisturize, de-frizz, remove build-up, strengthen, repair and even promote hair growth! Here are some common ingredients you may have in your pantry right now:
Oils help moisturize hair and hydrate hair.
Olive oil, avocado oil, and coconut oil are the ones you may already have. However, there are a lot of other oils that are beneficial for your hair.
Eggs support hair growth and add shine
Bananas reduce dandruff and frizz.
Honey is a powerhouse! It can promote hair growth, condition, shine, moisturize and reduce severity of some skin conditions.
Apple cider vinegar reduces hair loss and adds shine.
Mayo is made from oil, eggs and vinegar so it has all of the benefits each of those ingredients provide!
The items listed above are not only common pantry staples, they are definitely common hair mask ingredients for the reasons listed. You'll find one or more of them in each of the recipes below. Go ahead and check them out. If you try one, your hair will definitely thank you!
DIY Hair Masks
Transform your hair with one of these 20+ amazing DIY hair masks!
---
Did you find the perfect DIY hair mask for your hair woes? Make sure to share with others using the buttons below. Then check out these other beauty related posts: