Are you just getting started with embroidery? These are the embroidery materials you'll need. These supplies are your must haves!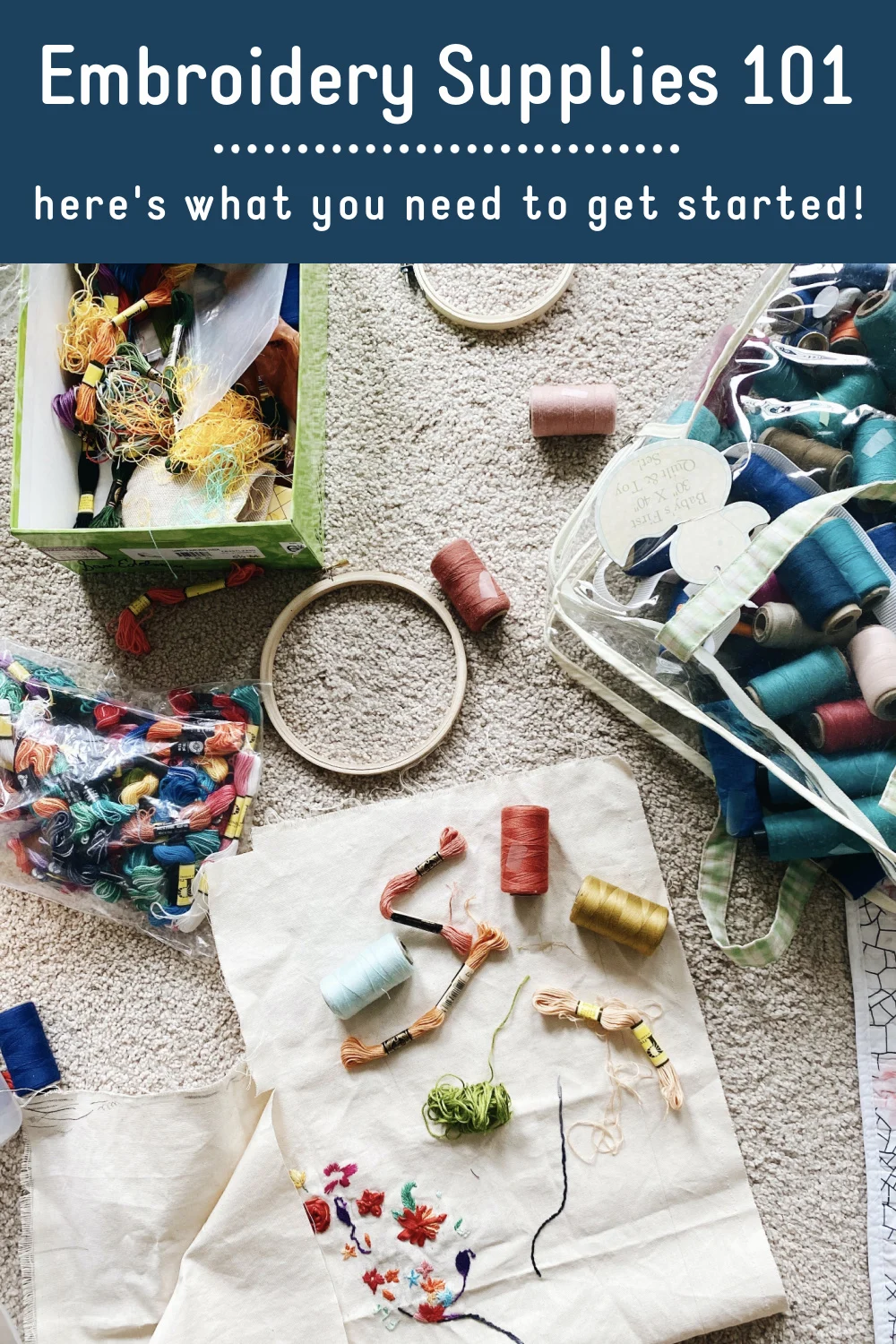 If you haven't tried embroidery yet, guess what – it's coming back! Different crafts always make the rounds of being in style, and embroidery is a good one that honestly I've never left behind. Hand embroidery is really relaxing!
And it's not all doilies – with sites like Subversive Cross Stitch and Stitch Modern, there are lots of options for the young and trendy embroider-er. So how do you get started?
Embroidery Supplies
There are an overwhelming amount of craft embroidery supplies out there in the world, and it can be pure monetary chaos if you're a newbie stitcher. Whether you want to go "all in" or do it simply as a hobby, there are certain basic tools that you will need to have in your arsenal.
Here are the items you'll need to get started, and why you need them.
Let's Talk About Needles
There are lots of needles out there, but there are three basic needles that you will need in your embroidery materials kit. Each of these needles serves their own purpose:
Crewel Needle – This is your basic embroidery needle. It has a sharp tip with a medium sized eye, and it comes in sizes 1 -12 (12 is the smallest). This type of needle is a fabric piercer.
Tapestry Needle – These needles are great for needlepoint work and counted cross stitch, and since it has a blunt tip (unlike that of the crewel needle), it doesn't pierce the fabric. Instead, it pushes the woven structure of the fabric to each side. You can easily recognize the tapestry needle due to its elongated eye and short shaft.
Milliner Needle – The milliner needle is perfect for working any kind of wrapped stitching (cast-on stitches, bullion knots, etc.). It resembles the crewel needle, but it has a smaller, rounder eye.
Get Your Thread
This type of floss isn't for your teeth! This kind of floss creates your design. Embroidery floss comes in cotton, silk, rayon, and as many colors of the rainbow as you can imagine. Most patterns will tell you exactly the type of floss you need and even the color.
Start with patterns to guide you until you feel a bit more confident and are creating patterns of your very own. Then you can select your own threads based on what you love.
Cloth & Canvas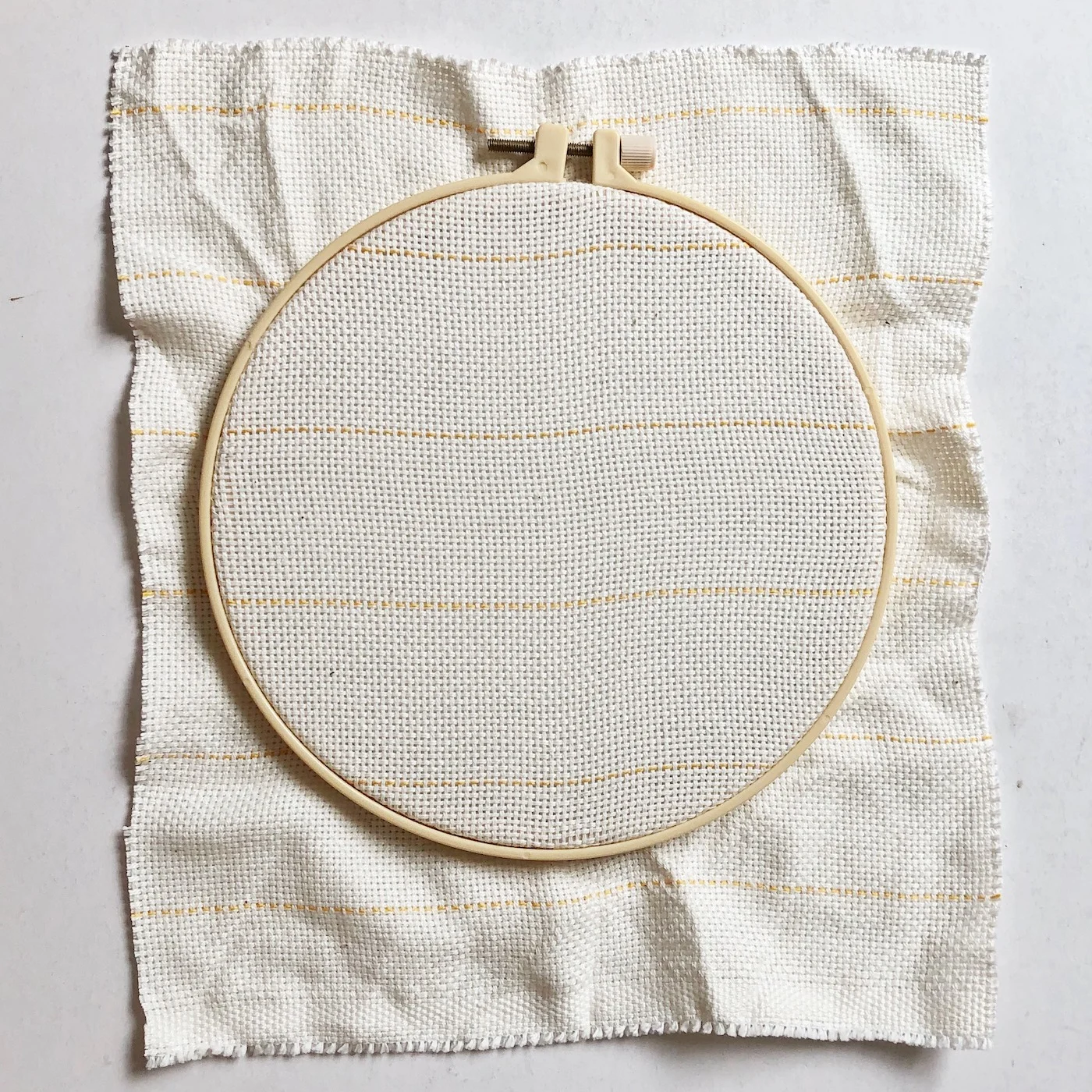 Fabric is the foundation of your project, so you'll want to make sure to choose quality cloth and canvas for all of your projects. You'll want to make sure to select a fabric that has a weave (tightness of threads) that will allow the needle to go through.
Fabrics with a looser weave, such as muslin, cotton, aida, linen, flour sack, or Osnaburg are good. You should pre-wash to avoid puckering, and when in doubt, do a test with a few stitches on a small scrap of your canvas or cloth.
All About Hoops & Frames
When starting off on your embroidery journey, you'll want to make sure to invest in some quality hoops and frames. They help to keep the fabric nice and taut so you don't get wrinkled fabric or misplaced stitching. Plastic hoops are fine, but the wood hoops with brass accessories are the most popular.
The really nice ones have a screw at the end in brass settings to assist in tightening the hoop frame and keep your fabric in place while working on your project.
A Great Pair of Scissors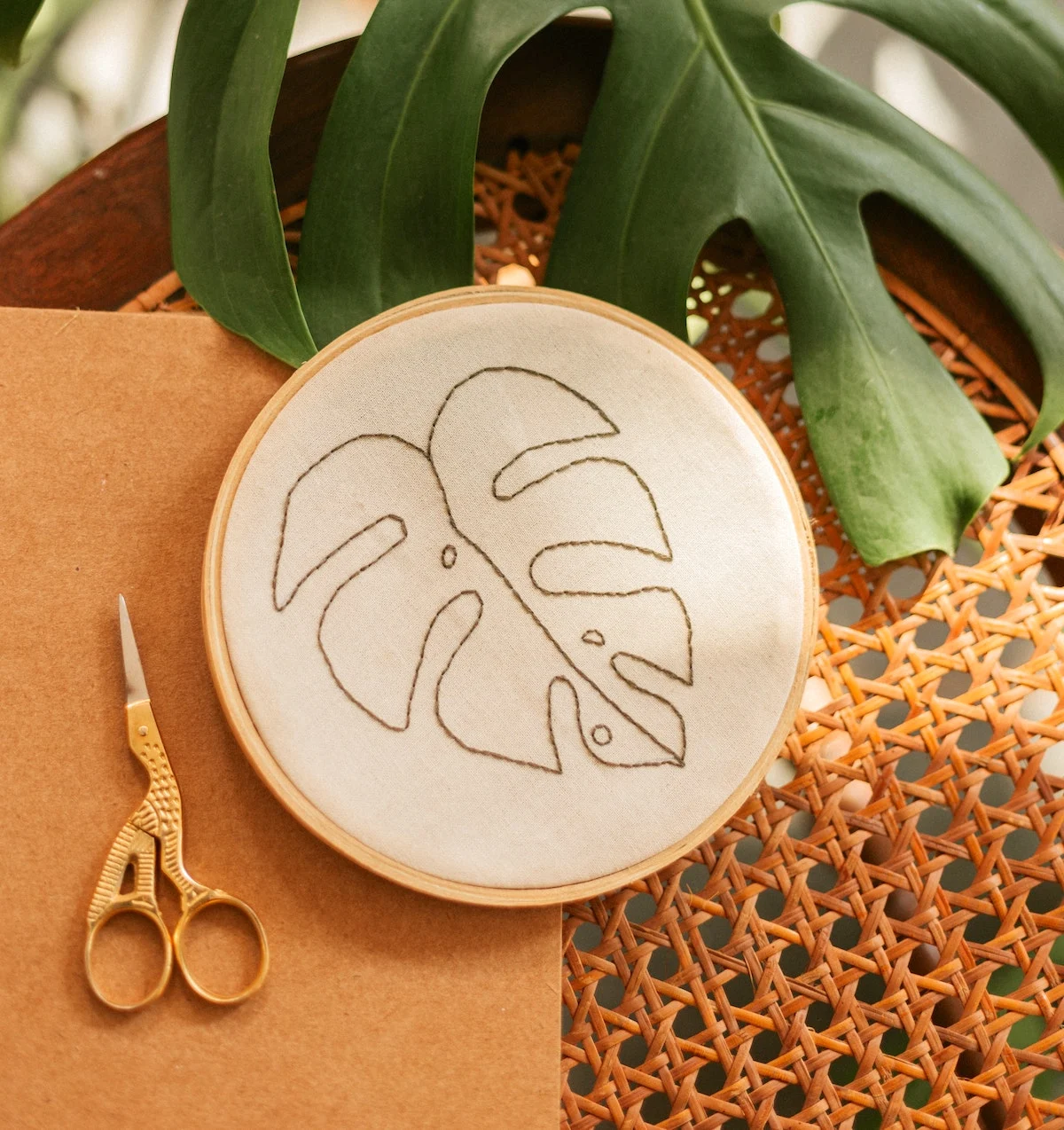 All scissors are not created equal. Embroidery scissors are made for a specific purpose: to help in the cutting of your thread as close as you can get to your fabric that you're working on. Embroidery scissors are sharper, thinner, and have a better point on them. In addition, they're so much easier to work with than craft or fabric scissors.
Seeing More Clearly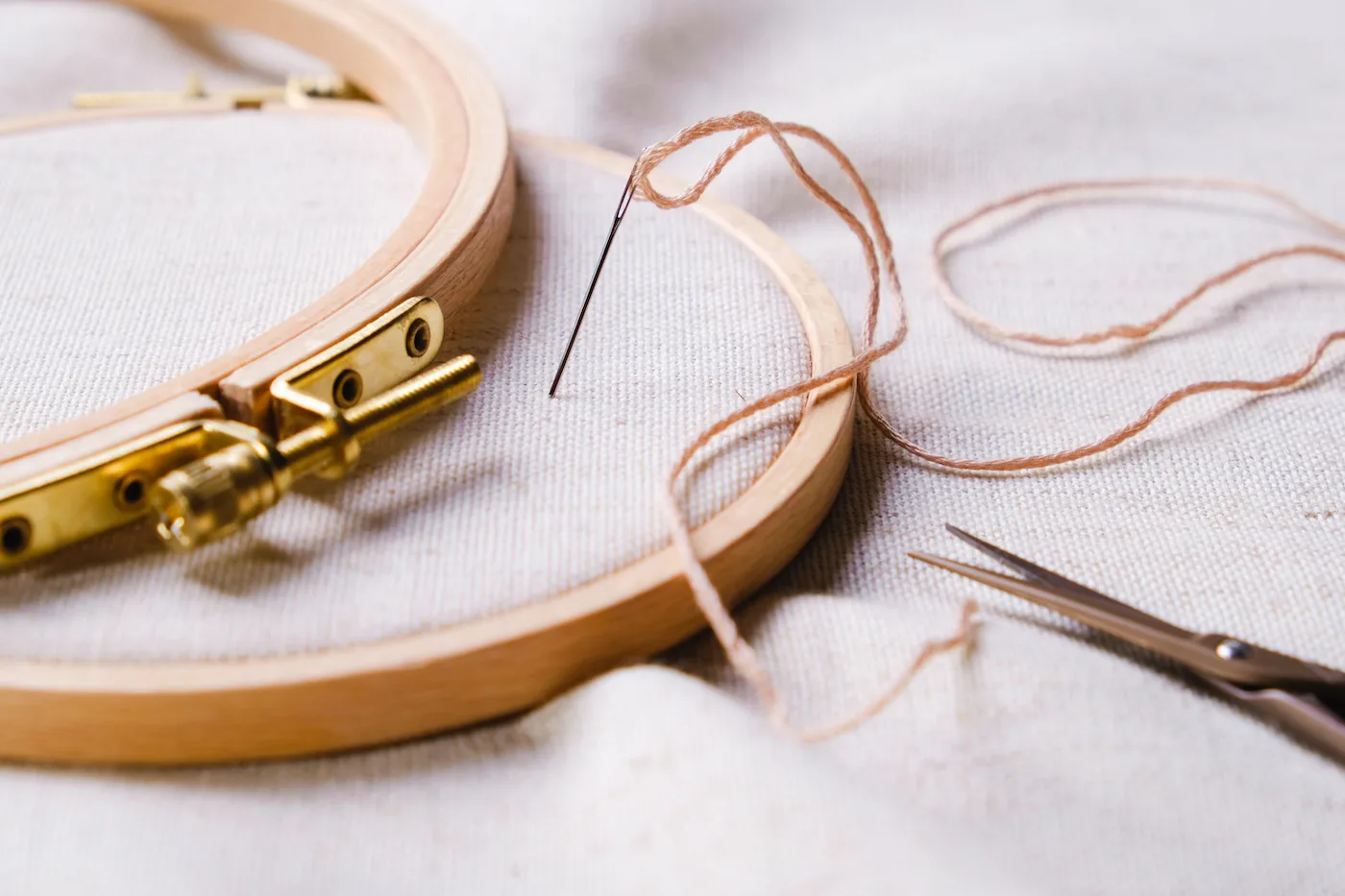 Lighting and magnification equipment are really great tools to have. The stitches can be small, so you don't want to have to strain your eyes in finding your stitch marks, and not struggle more with a poorly lit room.
Especially if you're one of those people that love to work on projects at night or while trying to watch TV. They even make a fabulous light and magnifying glass combo to work on your embroidery projects.
(None of Your) Beeswax
Beeswax is such a small blessing in disguise! You rub your thread against the wax to help stop any types of tangles or possible thread breakage. This is one of those hand embroidery supplies that you'll be wondering if you really need – trust me, you'll need it.
Thimble for Protection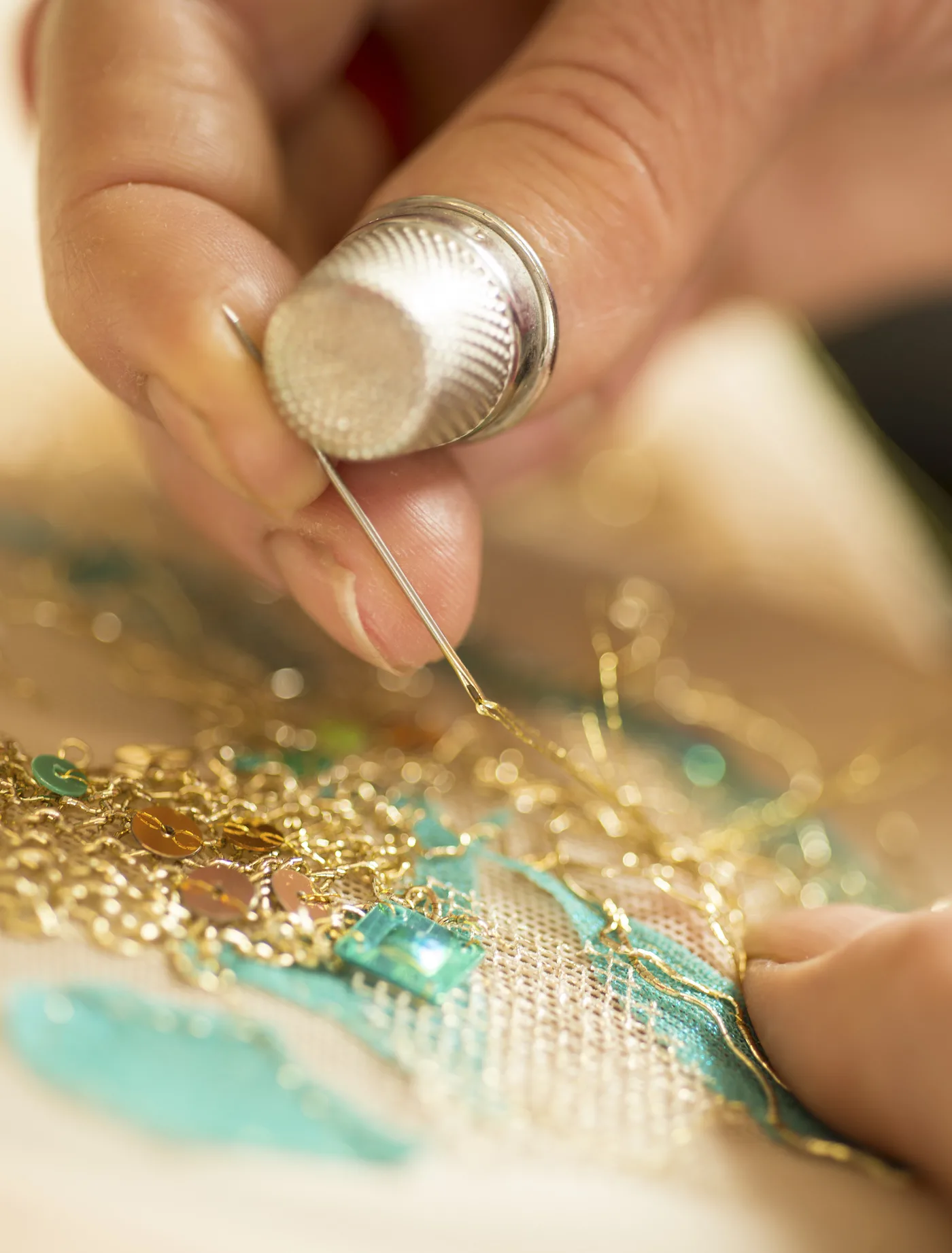 Of all the embroidery materials we've mentioned, this is the one that helps protect you! A thimble allows you to push the needle through and protect your thumb.
Keeping it All Organized
Organization is essential for all of your accessories. They make so many amazing different types of totes for everything that you could possibly need for your projects. This will also help keep your work portable in case you want to do a little stitch work on the road or at a friend's house for an embroidery gathering.
---
I hope you enjoy your newfound love for embroidery, and congratulations on being a new stitcher! There are so many great things out there to create for all different occasions, and I know you can't wait to start creating special gifts for the special people in your life.
What are your essential embroidery materials? Let me know in the comments! If you like this guide, I'd love for you to check out these other posts.