These Star Wars printables are perfect for the Jedi or Rogue in your life. Just print, cut them out, and use them with lunch bags as covers.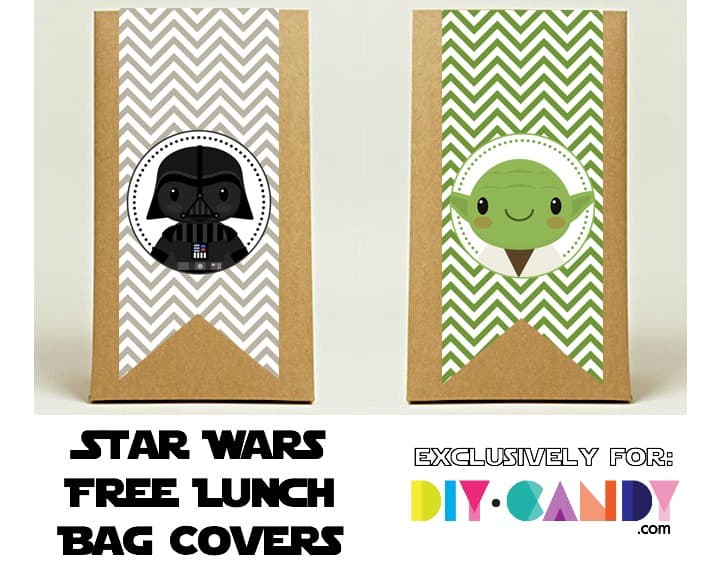 With May the 4th right around the corner, I figured it was time to share some Star Wars printables that your little Jedis or Rogues are going to love!
These printables are covers that you can add to lunch bags simply by printing them on adhesive paper and sticking them down. It doesn't get any easier!
Star Wars Printables
Gather These Supplies
The instructions are almost too simple – but I'll share them anyway. Simply print out the pages on the Avery sticker sheets, trim out, then fold over the top.
I think the hardest part of the entire project is deciding which label to add to the paper bag. We've got Darth Vader, Yoda, R2-D2, and C-3PO! I'm a droid kind of gal, but I kind of like them all!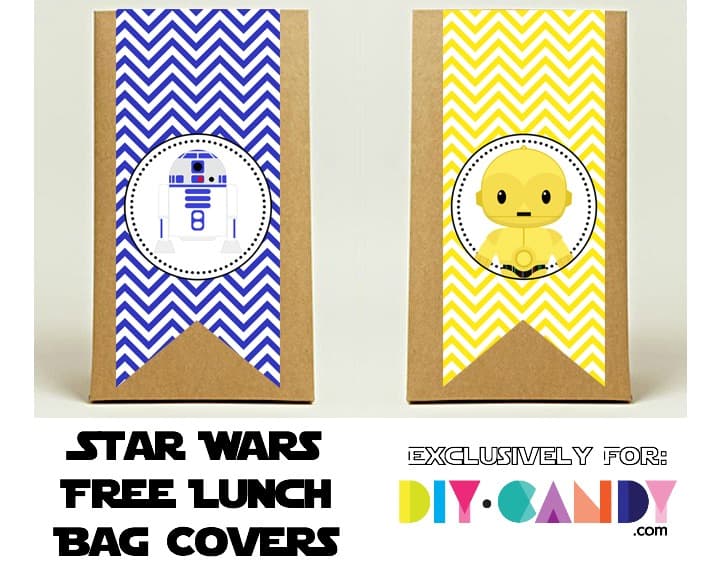 If you choose to print out these stickers, I hope you'll consider the following supplies that I love using for printables. These are my tried and true tools that guarantee the best results.
STICKER PAPER – I recommend printing on THESE Avery full sheet labels. You'll get a pack of 25 sheets and then you can print tons of free Happy Planner stickers that you find online!
PAPER CUTTER – My Fiskars SureCut Deluxe Paper Trimmer is also Amazon's Choice with 4.8/5 stars, if that means anything. I absolutely love it and use it for everything. I always have replacement blades too.
SCISSORS – I use Fiskar Titanium, no exceptions. I'm addicted to these scissors and won't let anyone else use them. They DO cut better than other scissors, in my opinion. I've been using the same green-handled ones for years and they are still unbelievably sharp!
Don't forget to download the free printable HERE. It doesn't just have to be for May the 4th either – use them all year! Enjoy!
---
If you're looking for additional fabulous Star Wars ideas and printables, check out these other posts: