If you are looking to delight family and friends with some fun Halloween cookies, you are in the right place! Here are 40+ of the best recipes ranging from super easy semi-homemade to more involved homemade cookies.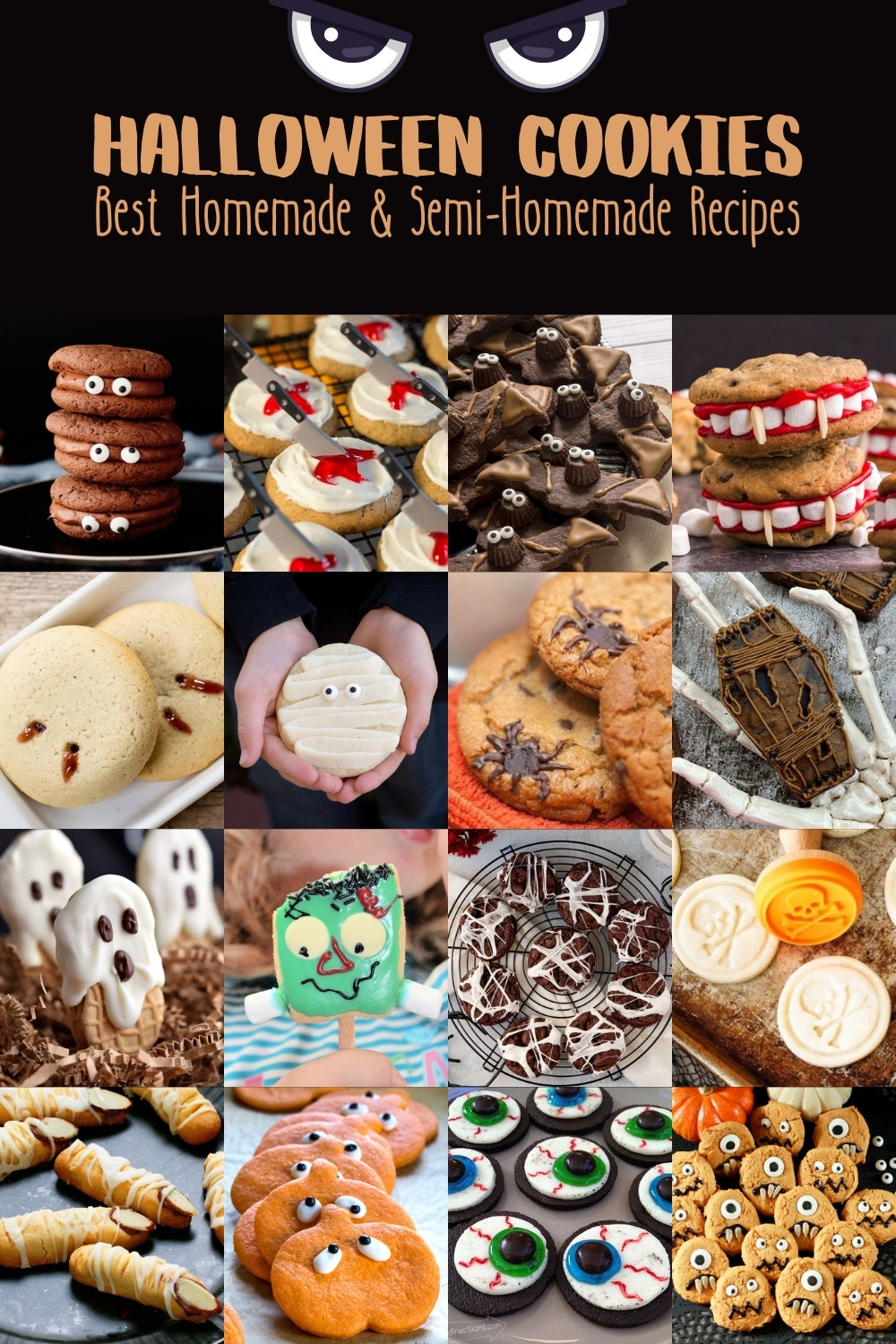 Kids may think that Halloween is all about the candy, but for me, it is all about the creativity! Halloween is my favorite holiday; I love thinking of spooky decorations, pet costumes and fun kids crafts.
Of course, I also enjoy making some cute Halloween treats – especially cookies. They're perfect for a Halloween party, or trick or treating if you're super fancy. Which some people are!
Halloween cookies are easy to create: just pick your favorite cookie recipe and add some candy eyes. Okay, there is more to it than that, but if you don't have time to come up with a really unique idea, candy eyes are the way to go!
Another easy idea is to make a fun recipe you find online. Why reinvent the wheel? There are plenty of delicious desserts already out there. To help you get some inspiration, I've collected over 40 Halloween cookie recipes for you.
The first section has homemade recipes that range from super easy chocolate chip cookies to decorated Halloween sugar cookies. If you've got some time on your hands, there are so many cute recipes that you've GOT to try!
The second section is for those of you who want to save some time. It has ways to dress up store bought cookies and recipes that are semi-homemade. These are perfect if you find out the night before that your kid needs something for class. And we know it happens.
No matter what you decide to go with, I hope that you get some great ideas! Oh, and let me know which Halloween cookie is your favorite in the comments. Enjoy this list!
Halloween Cookies
Delight family and friends with fun Halloween cookies! Here are 30 of the best recipes from super easy semi-homemade to more involved homemade.
---
Want more Halloween fun? If you liked these Halloween cookies, you should definitely check out other popular Halloween recipes and posts: