Using heat transfer vinyl, this tutorial for a decorative pillow cover with tassels is so easy! It will add the sweetest personal touch to your home.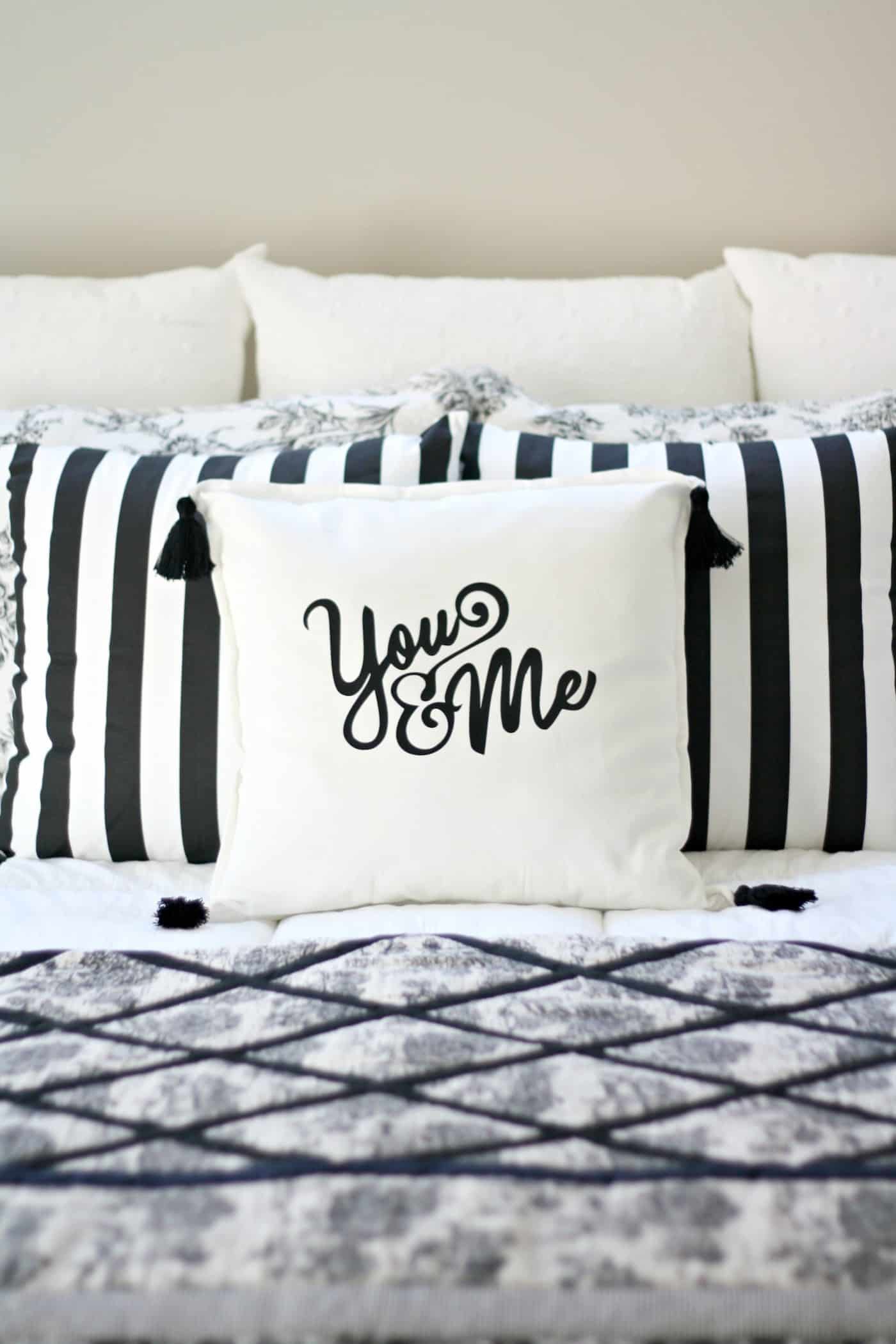 I am so excited to share this simple but darling pillow cover project today! This DIY Iron-On Graphic Pillow with Tassels is one of my favorite projects I have made in a while.
Using Expressions Vinyl Heat Transfer Vinyl, it comes together super quickly, is hard to mess up, and has such an impact in a room. I love the personal touch it adds to our master bedroom! Here is how I made it.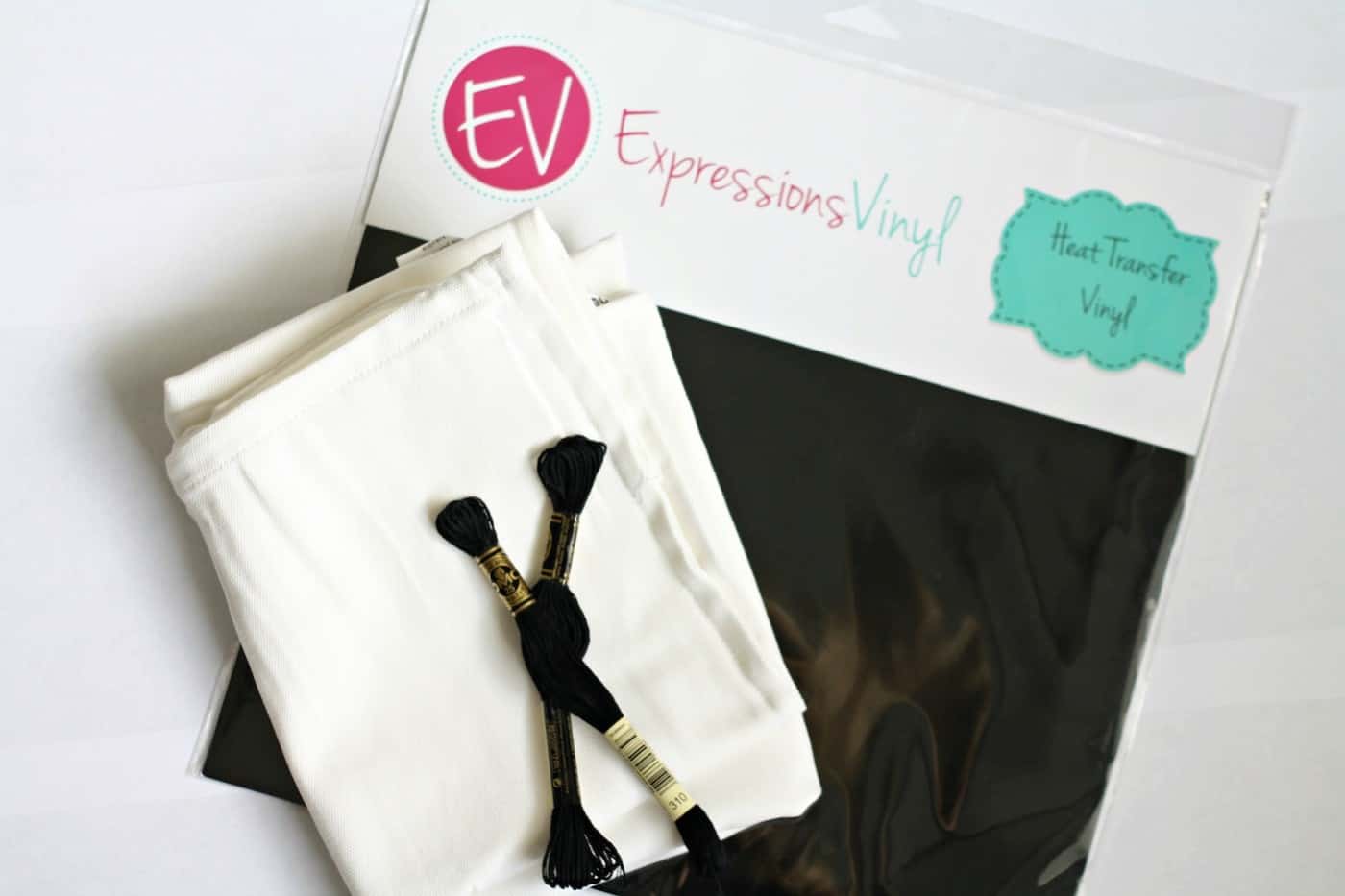 DIY Decorative Pillow Cover
Supplies

Blank pillow cover
Pillow insert
Floss or yarn
Silhouette and this art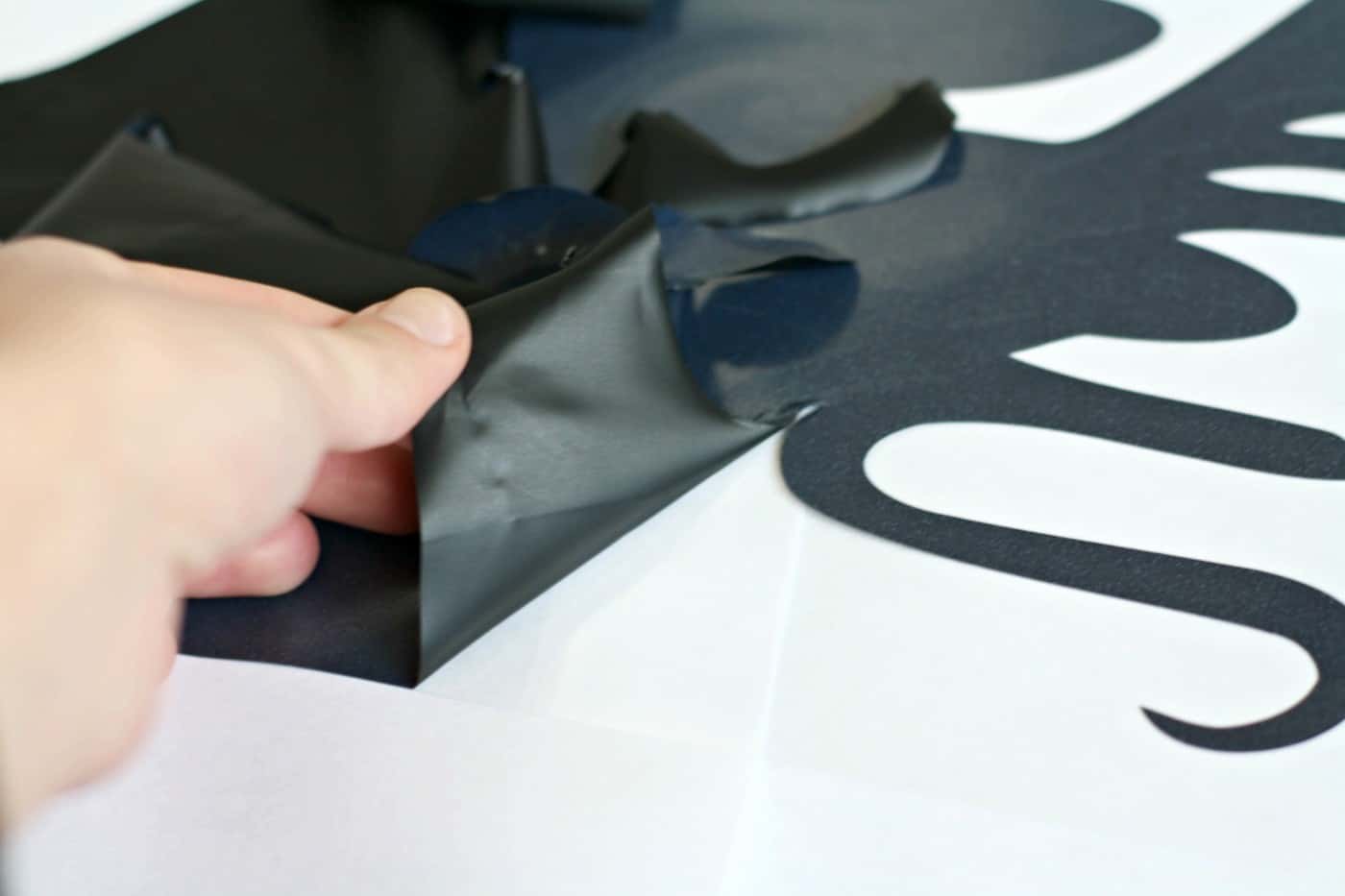 Step 1: Cut your design out of the vinyl. I used a cutting machine, but you could also cut by hand for a simpler design (a big heart would be so cute). Make sure you flip your design, if necessary, before cutting!
Step 2: Remove the excess vinyl.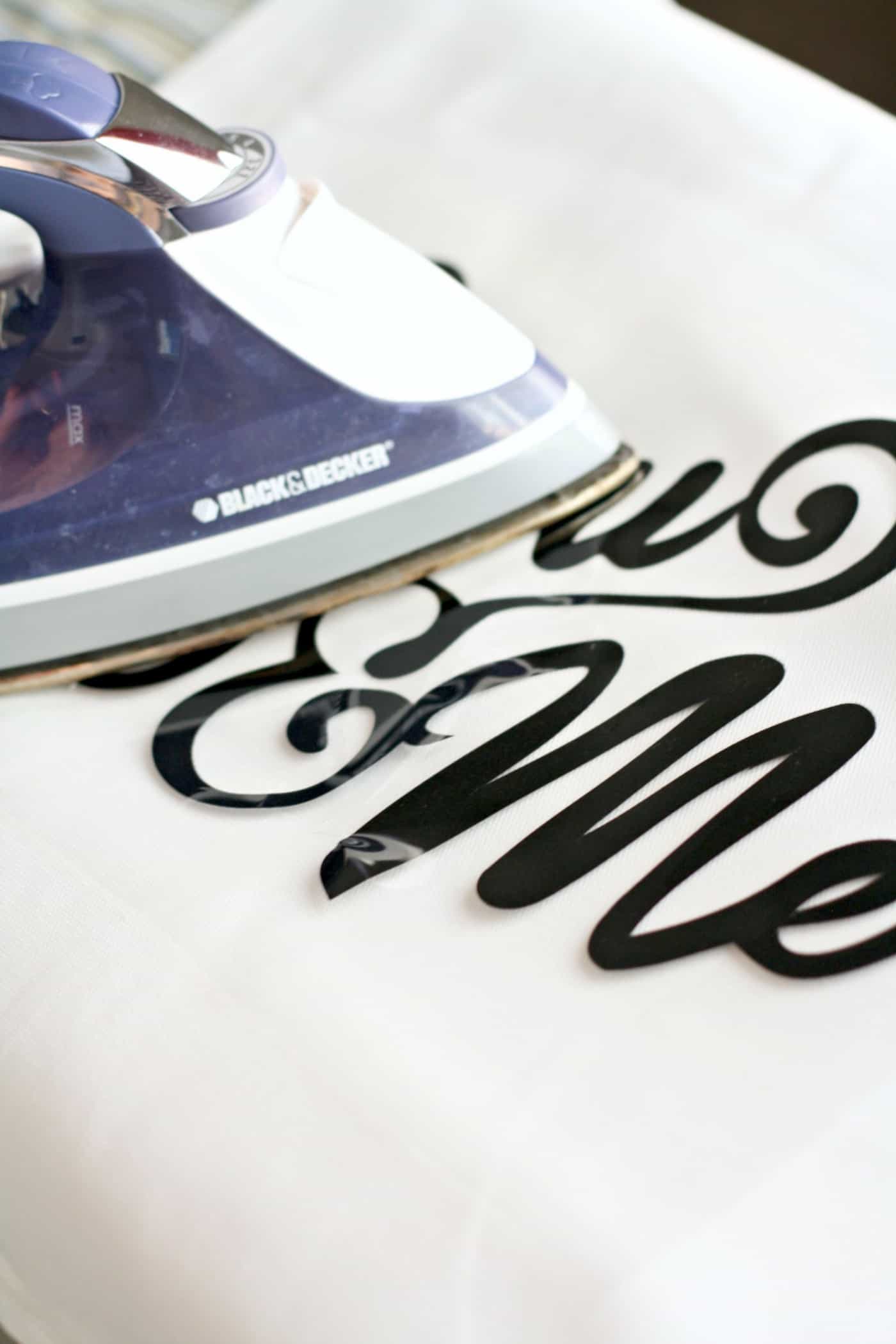 Step 3: Place your design on the pillow insert and iron, following the recommended settings.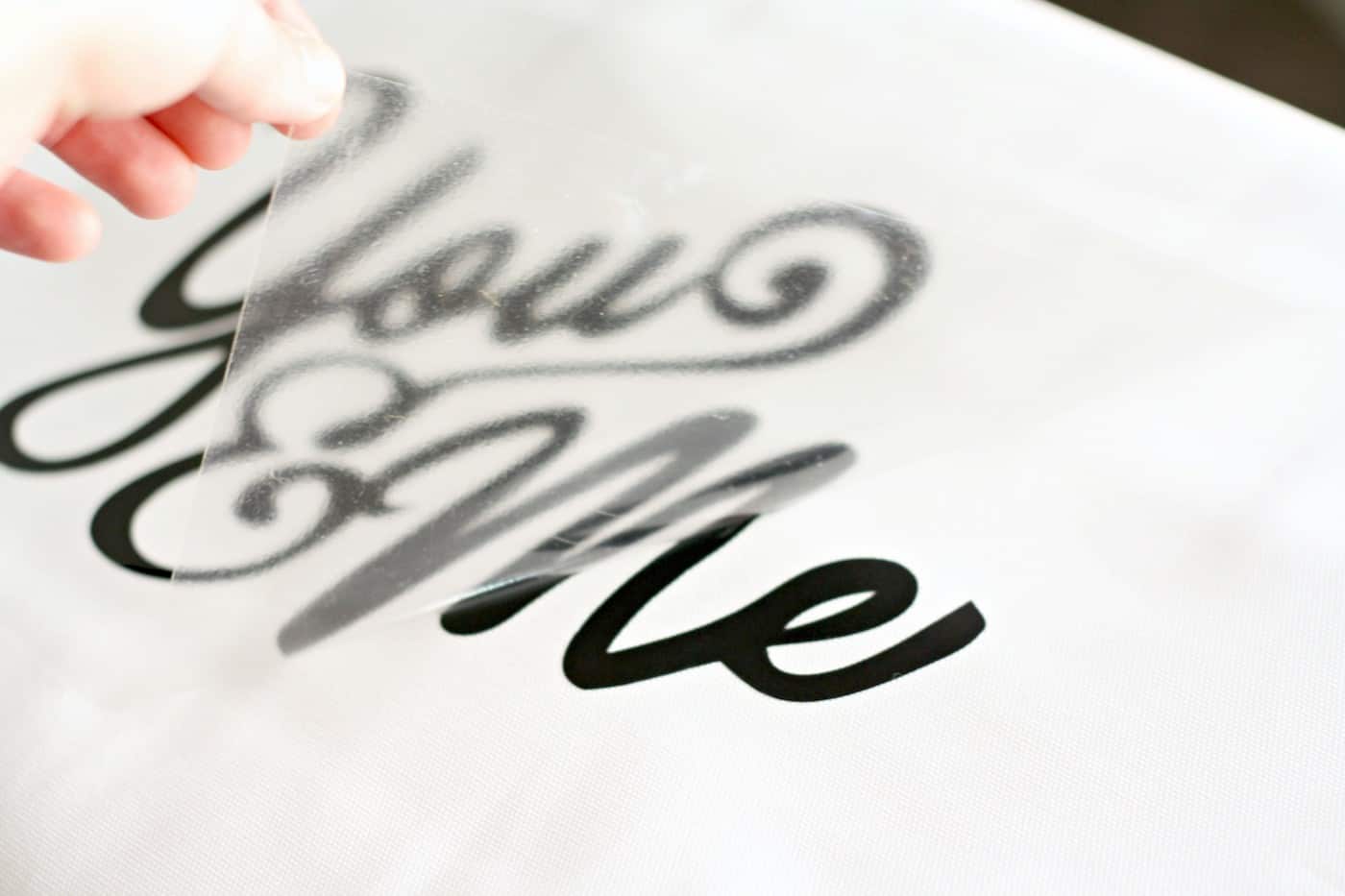 Step 4: Carefully remove the clear carrier sheet (again, following the recommendations for your vinyl).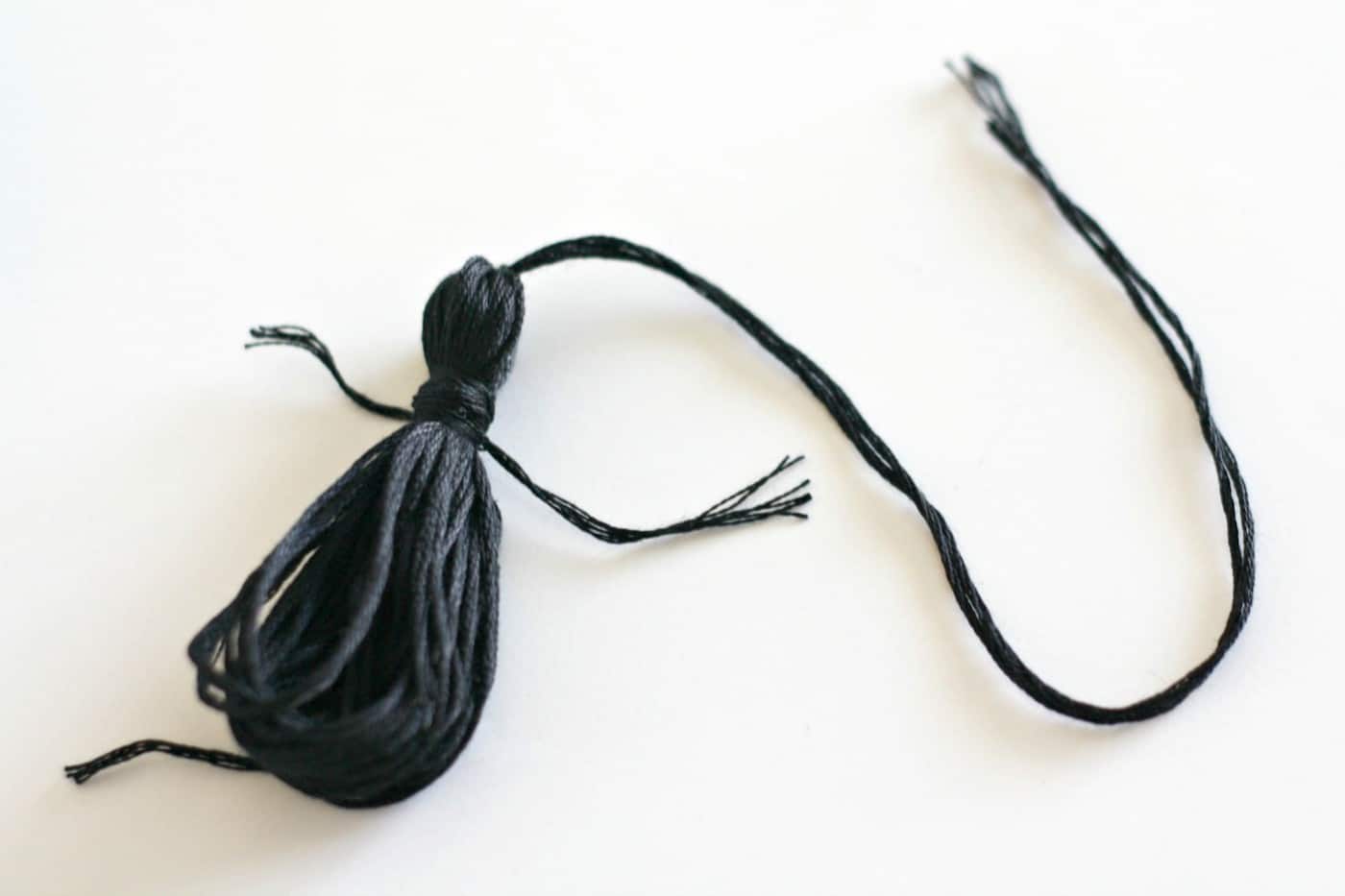 Step 5: Create tassels by wrapping floss around your hand until it reaches the desired fullness. Tie some thread to the top (for attaching to the pillow). Wrap thread around top 1/4 of the tassel and knot.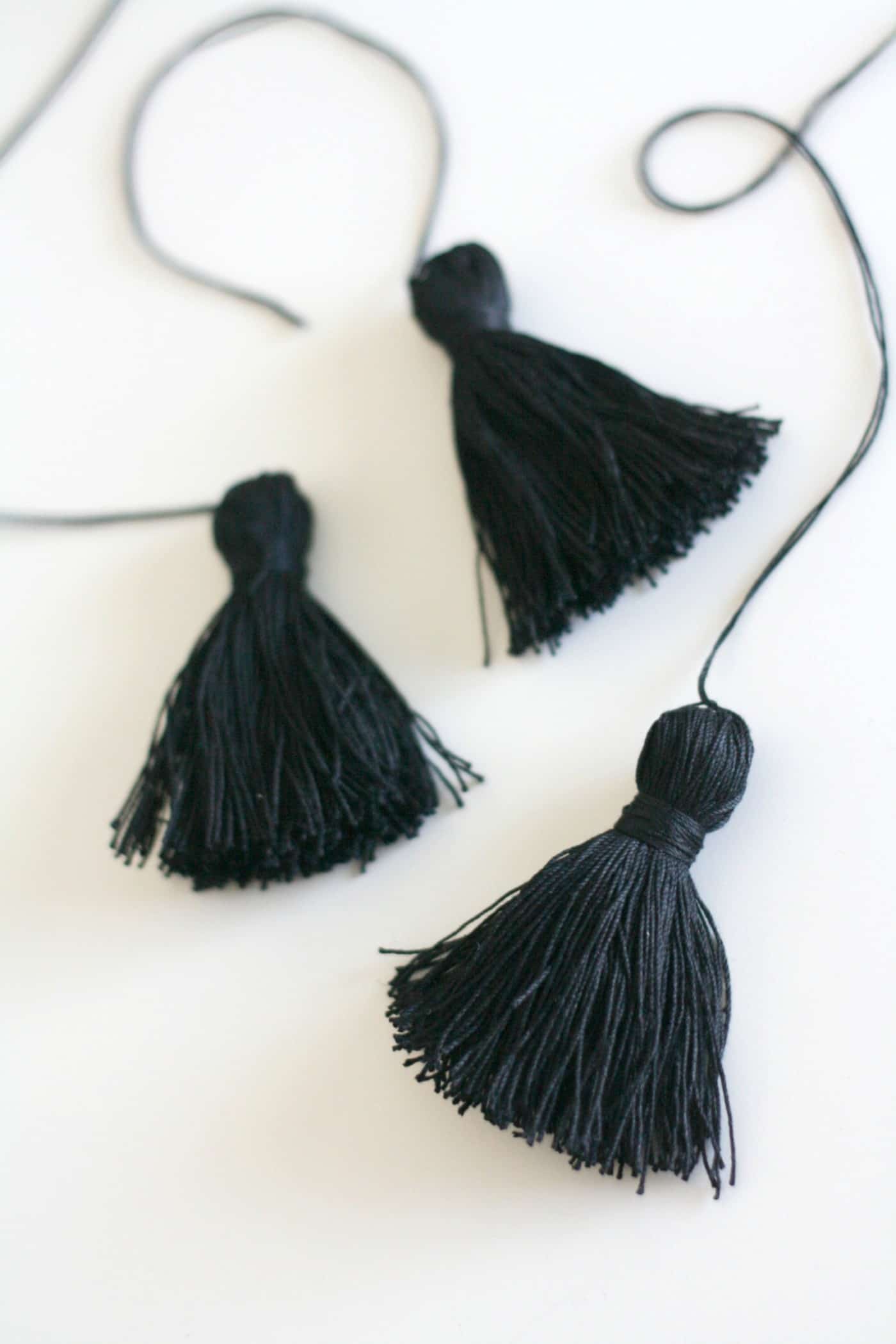 Step 6: Cut the bottom edges of the tassel to create fringe.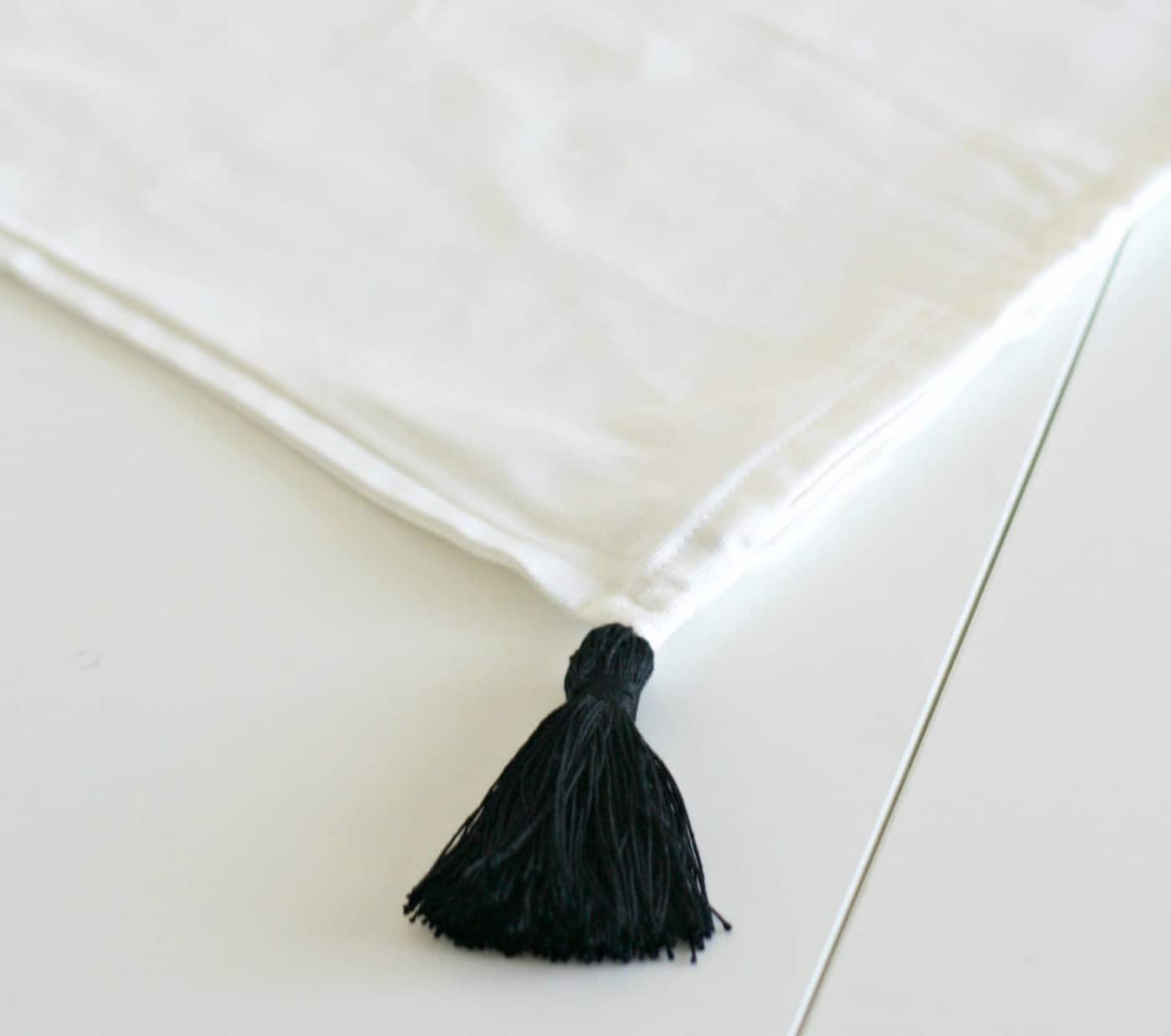 Step 7: Thread the top tassel string through a needle and attach to the pillow cover's corners. Tie several knots on the inside of the cover to keep in place.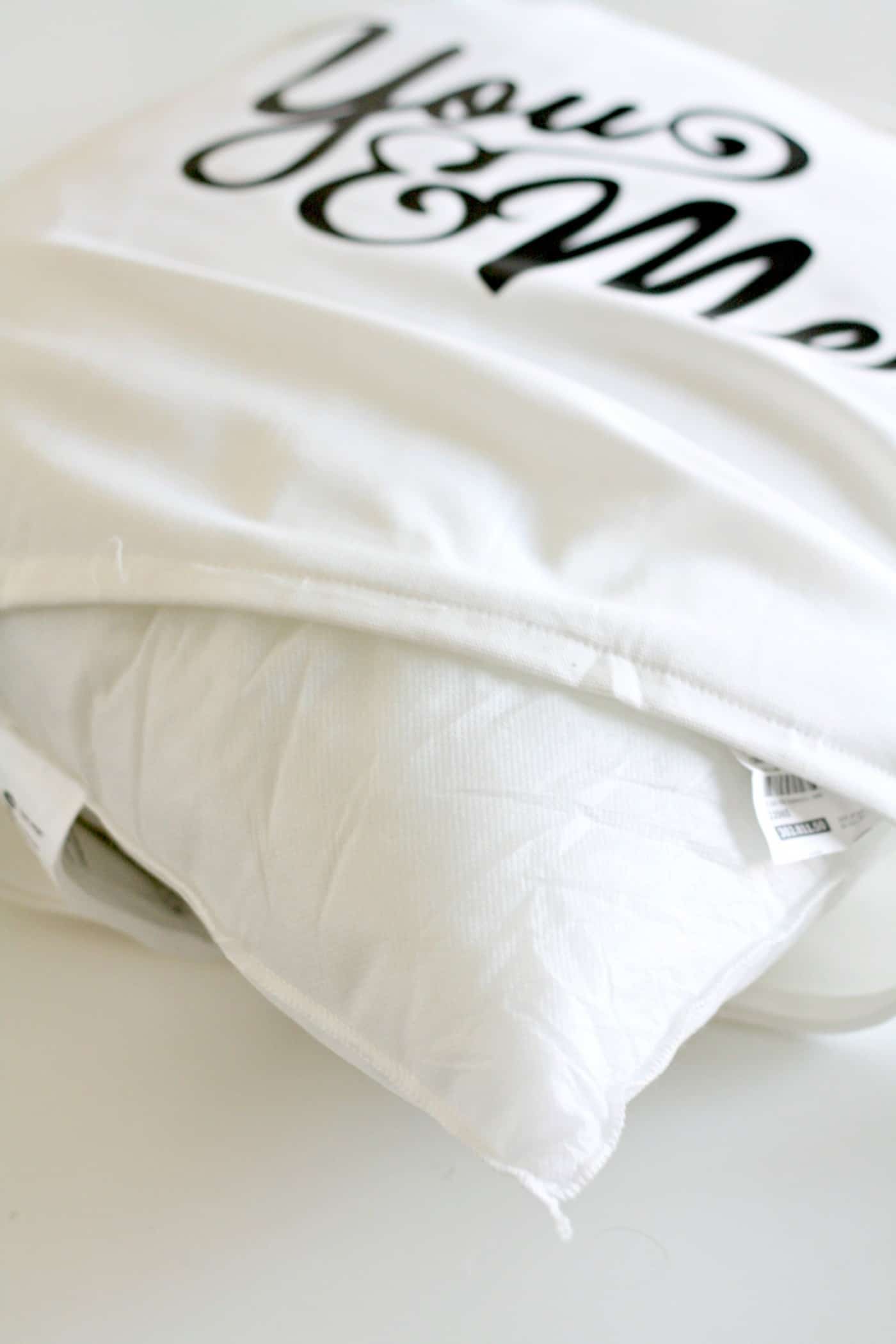 Step 8: Stuff pillow insert into cover.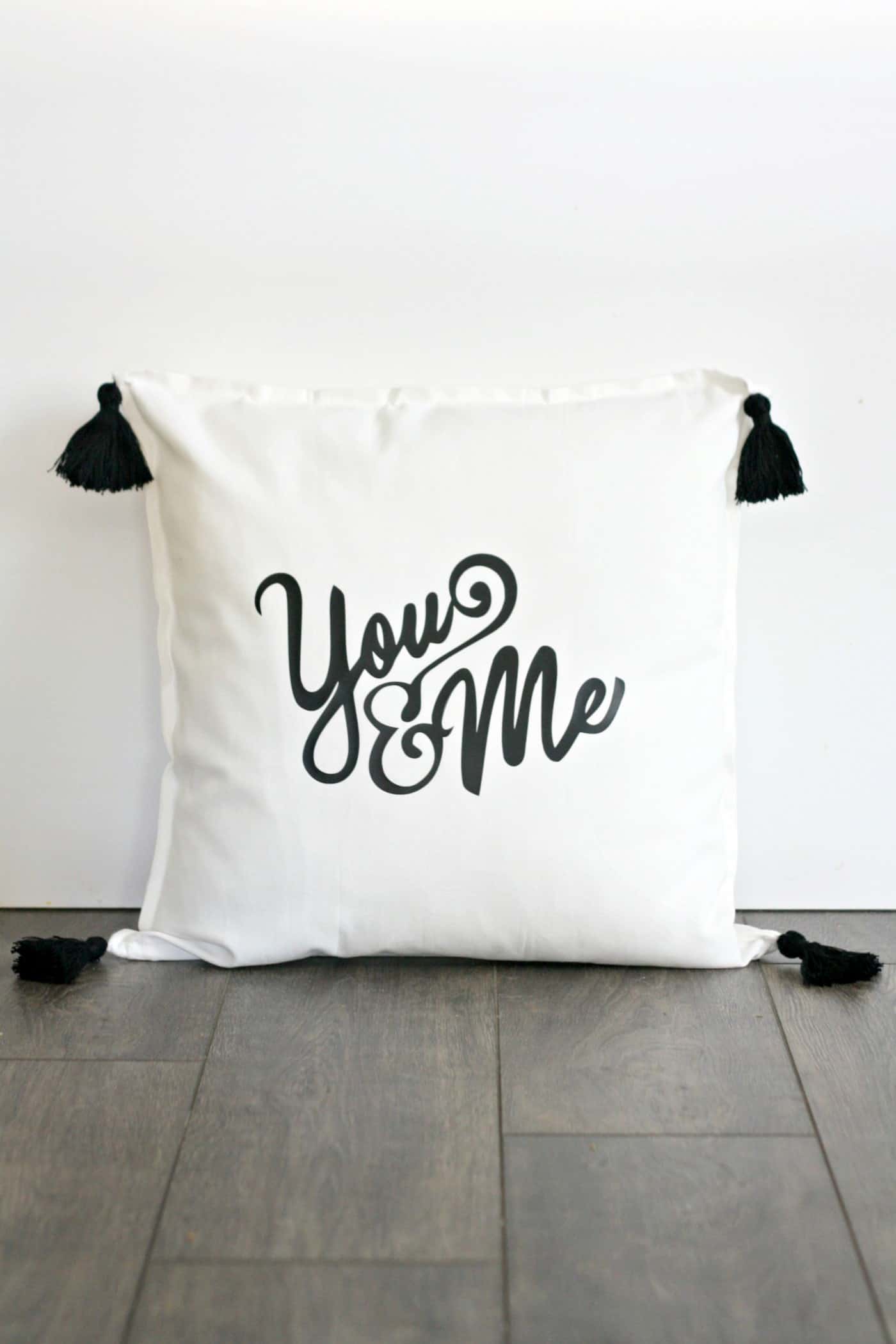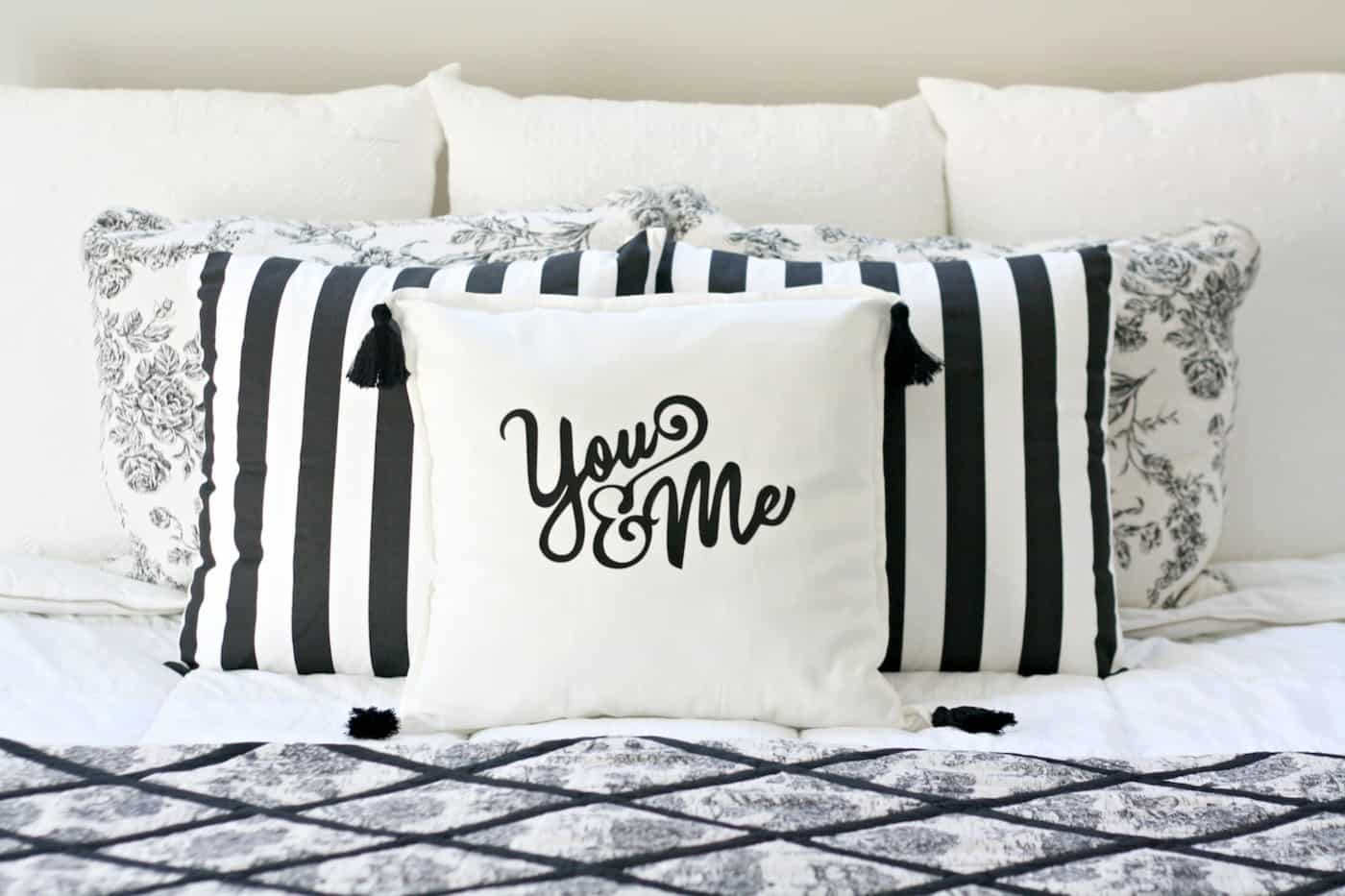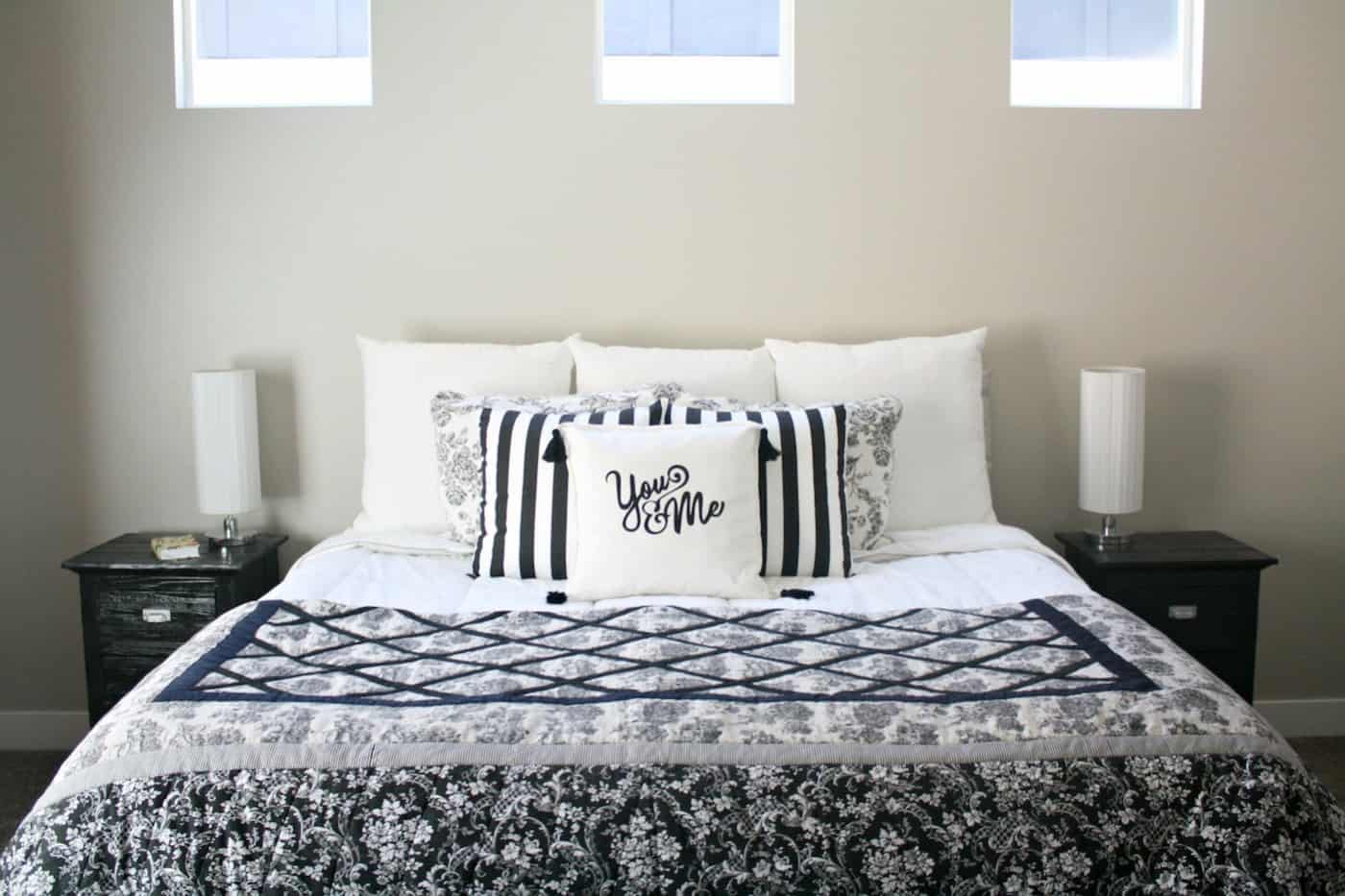 What do you think? What would you put on your pillow? Now, be sure to visit us as we blog about style, food, and the things we love over at the Pretty Life Girls where you can find other fun DIYs!
If you want to see additional decorative pillow covers, check out the following posts: