This hard lemonade recipe includes lavender syrup for a cocktail that both smells and tastes delicious! Learn how to mix it here.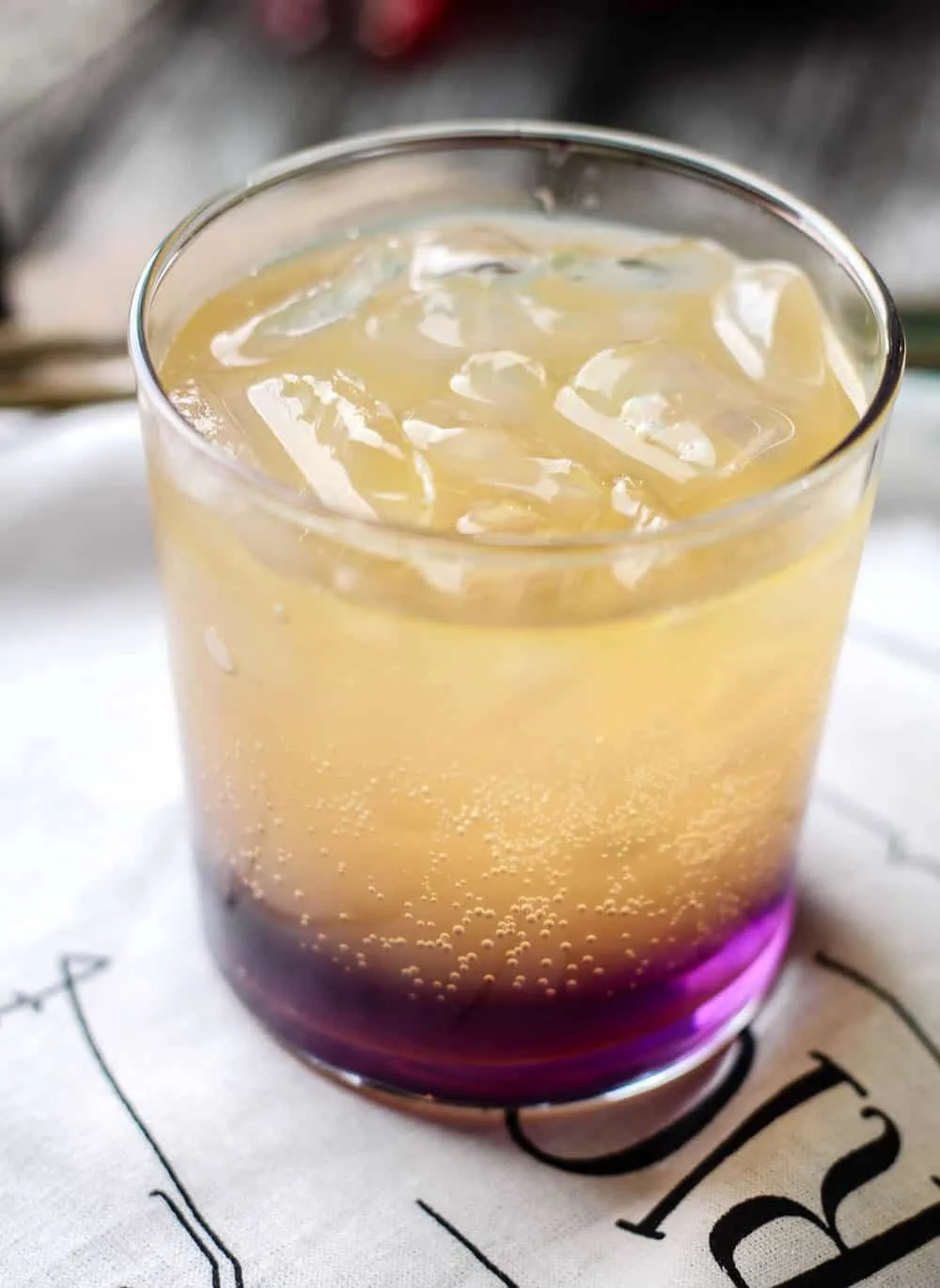 It's been awhile since I've shared a cocktail! I'm looking forward to telling you all about this hard lemonade recipe – because I'm obsessed with one of the ingredients in it: lavender syrup.
It seems to be trendy to use lavender these days in beverages and cocktails, and for good reason. When I first tried a lavender flavored beverage I thought it would be weird, but I was wrong.
The flavor was subtle and the smell as you're drinking is kind of amazing. Of course I'm assuming you love the lavender smell. Who doesn't?
(see all of our summer cocktail recipes here!)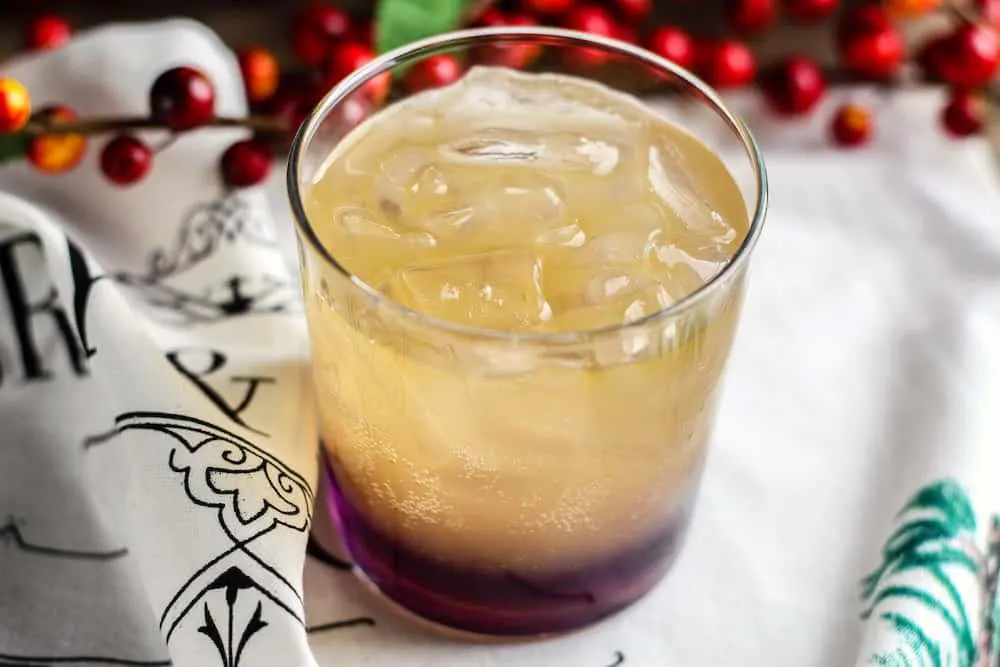 If you're a little bit nervous about this lavender hard lemonade recipe, don't be. You might be afraid it tastes like potpourri in your grandmother's bathroom; it doesn't.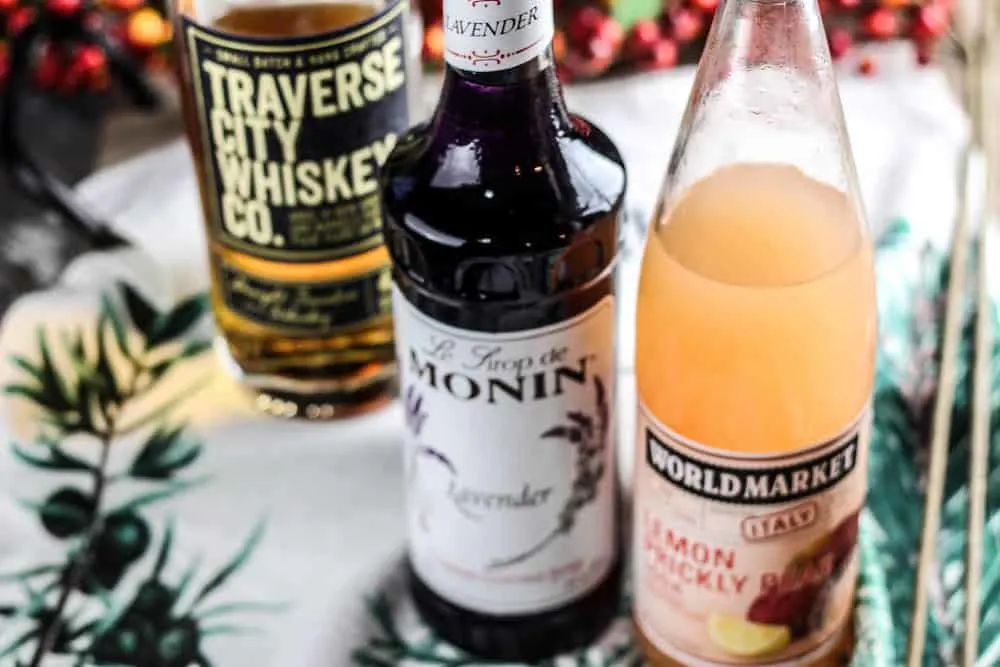 Be brave and give this bad boy a try – I promise it's going to become your summer cocktail staple. And this whiskey cocktail is really easy to make. Enjoy!
Hard Lemonade Recipe
Ingredients (makes one cocktail):
And just so you have them, here are some of my tips for getting the best results when you mix cocktails:
Chill the glasses first! I usually keep a couple of glasses in the fridge or freezer before I'm going to be serving.
Use premium liquor. Technically you can use any liquor you like for this recipe, but I definitely notice a difference when I use "good" liquors. I can taste the quality.
Measure. Once you get familiar with a recipe, you can wing it. But the first time you should measure the ingredients correctly so you can experience the cocktail as nature (and the author) intended.
Shake with lots of ice. Add the ice to the shaker last since it starts melting right away. The goal of shaking isn't just to mix the drink, but to chill the cocktail further. Then you'll strain the ice out.
Use small glasses. The cocktail will stay colder longer.
Use ripe fruit and ingredients. I prefer freshly squeezed but if you can't, then get quality juice. Most people think that it's combined with liquor anyway, but you want fresh flavors for best results (and taste).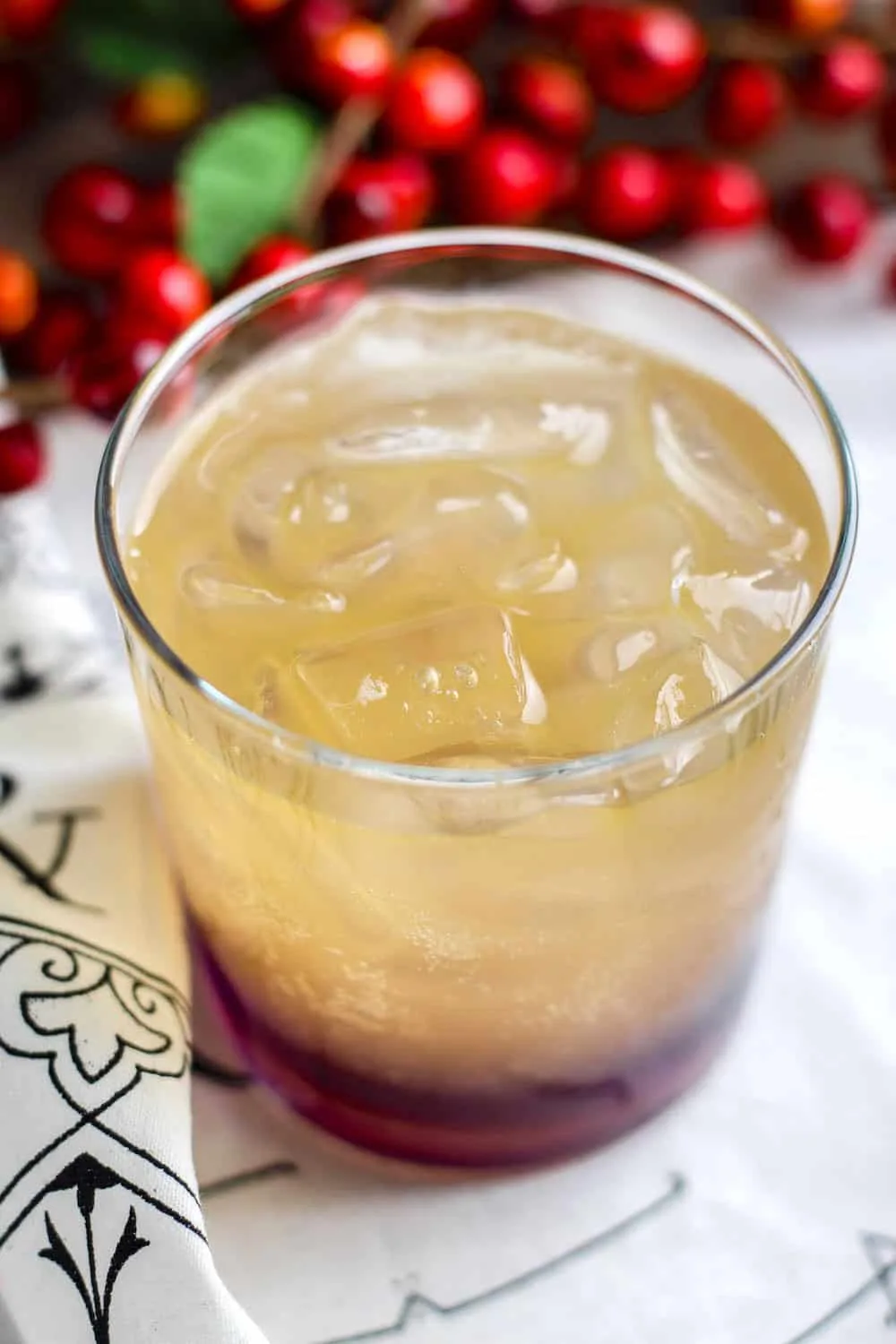 Hope you enjoyed my tips! Not only does this cocktail taste good – it looks pretty cool as well.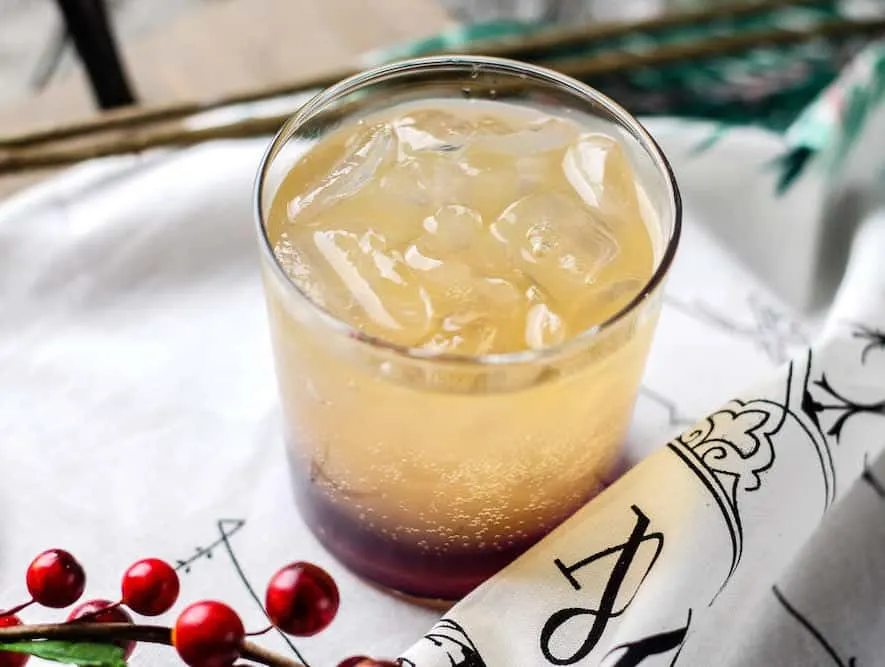 You can check out the printable recipe card below. I'd love to hear what you think about this drink in the comments!
Yield: 1 cocktail
Lavender Hard Lemonade
This hard lemonade recipe includes lavender syrup for a cocktail that both smells and tastes delicious! Learn how to mix it here.
Ingredients
1 oz lavender syrup
1.5 oz whiskey
3.5 oz lemon prickly pear soda
ice
Instructions
Into a cocktail glass, add 1 ounce of lavender syrup.
Add bourbon, lemon prickly pear soda and ice into a cocktail shaker.
Stir with a spoon for 20-30 seconds.
Fill the cocktail glass with fresh ice.
Hold a tablespoon over the glass and strain the cocktail over the ice.
Garnish with a lemon wheel or lavender.
Serve.
Nutrition Information:
Yield:
1
Serving Size:
1 cocktail
Amount Per Serving:
Calories:

230
Total Fat:

0g
Sodium:

22mg
Carbohydrates:

30g
Sugar:

24g
---
If you want to see more delicious summer cocktail recipes, check out the following drink posts: