If you are looking for a unique activity for children this summer, this nature scavenger hunt for kids is the perfect way to get them outside and having a blast!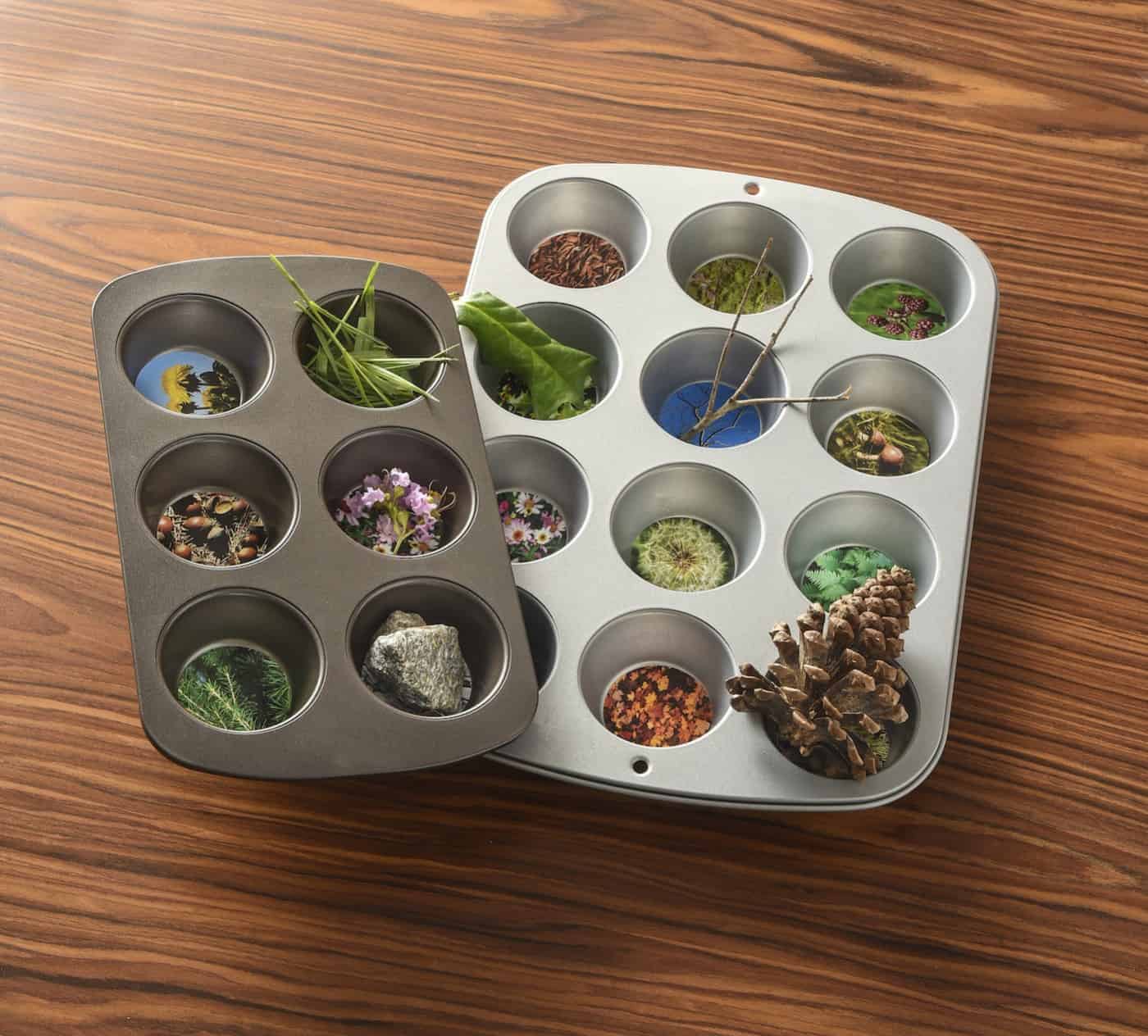 My niece is three years old, almost four, and needs to be kept busy all the time. She's so curious! It's actually very fun, but it can be hard to think of ideas to keep her busy.
She loves playing outdoors, and we don't want to just plunk her down in front of electronic devices – so this scavenger hunt for kids is a perfect summer activity for her! If you have littles in need of boredom busters, this is perfect, and it doesn't take long to put together.
It involves taking photos of items outdoors (or using the attached printable) and then challenging your little one to collect them.
My brother did this hunt with my niece and had a blast! She learned so much about what different things were called (that she didn't know the names of), and she got to experience colors and textures too.
It was a great learning activity, tired her out, and she loved it. Bonus for parents: it's REALLY easy to put together.
Nature Scavenger Hunt for Kids
Gather These Supplies
Printer and regular paper
Your own outdoor photos OR THIS outdoor printable
Muffin tins – up to 16 count with 2" bottoms (standard size)
2-inch circle punch
Double stick tape
Scissors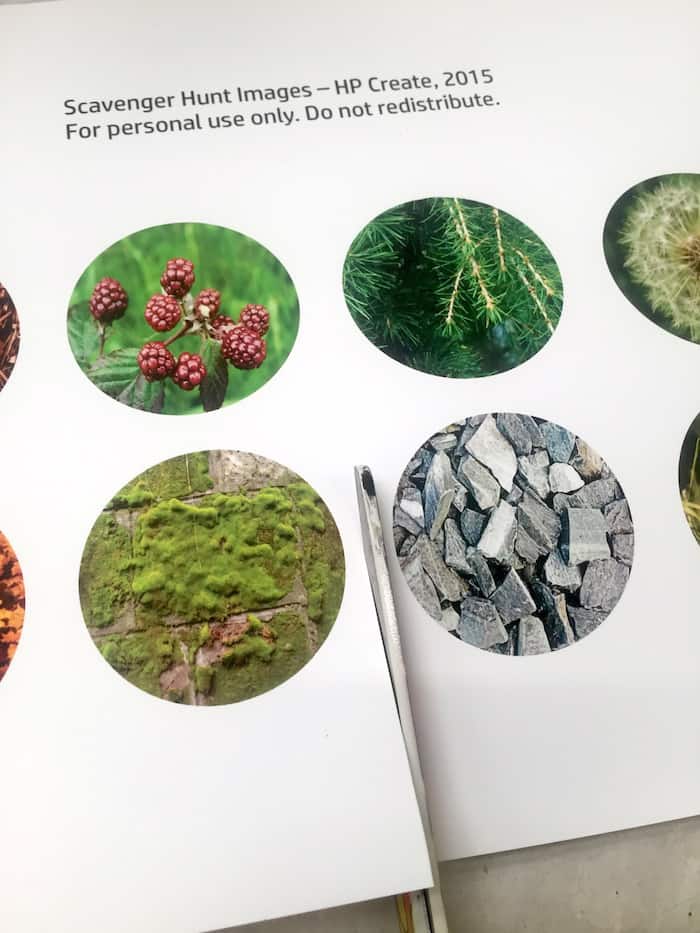 You have two options – take your own photos of outdoor items OR use the handy dandy printable attached at the end of this post. If you take your own photos, print them out on presentation paper.
If you use my printable, print out a copy and cut between each image with your scissors. This is so you can get close enough to the image to punch it out easily.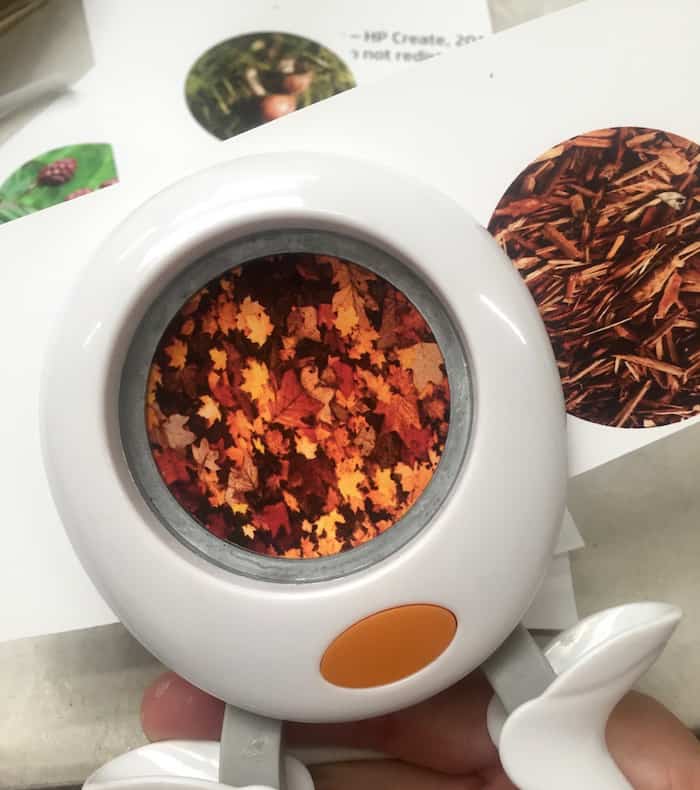 All of the images on the printable are designed to be able to be punched out with a standard 2" circle punch. It will only take you a few minutes to punch them all out!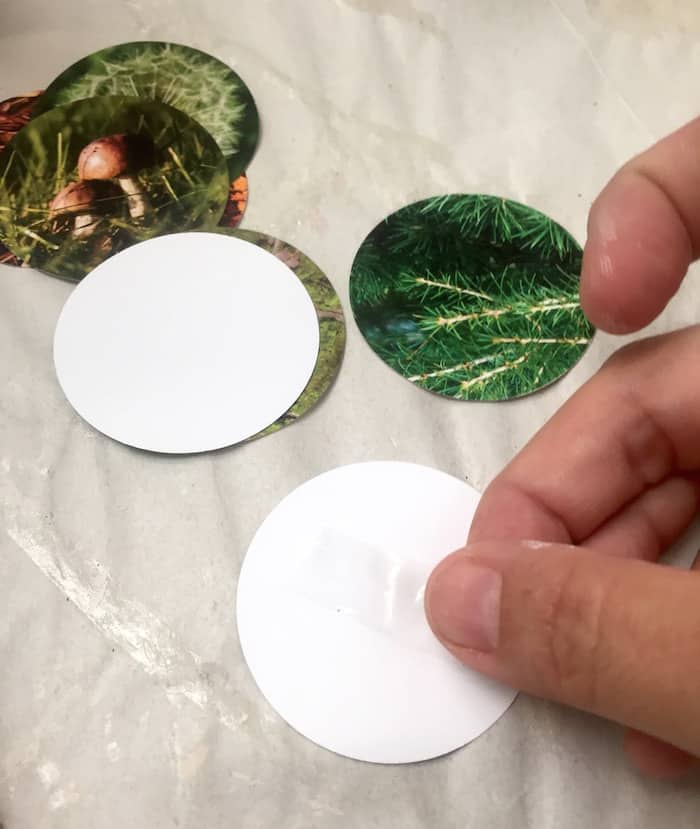 Place an "X" of double stick tape on the back of each image.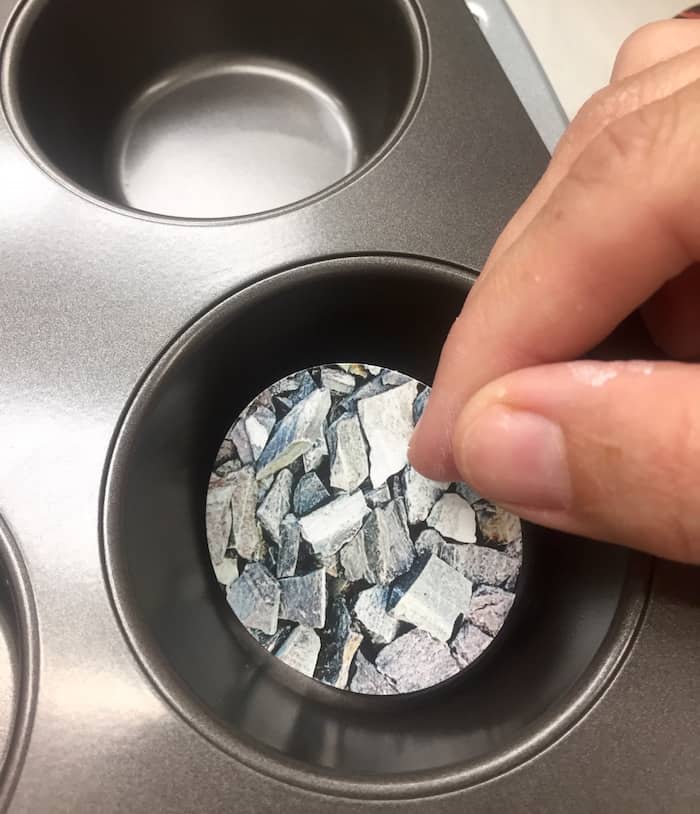 Then place inside the bottom of your muffin tins. No need to purchase new tins if you already have some! You'll be able to reuse your current tins (after washing, of course).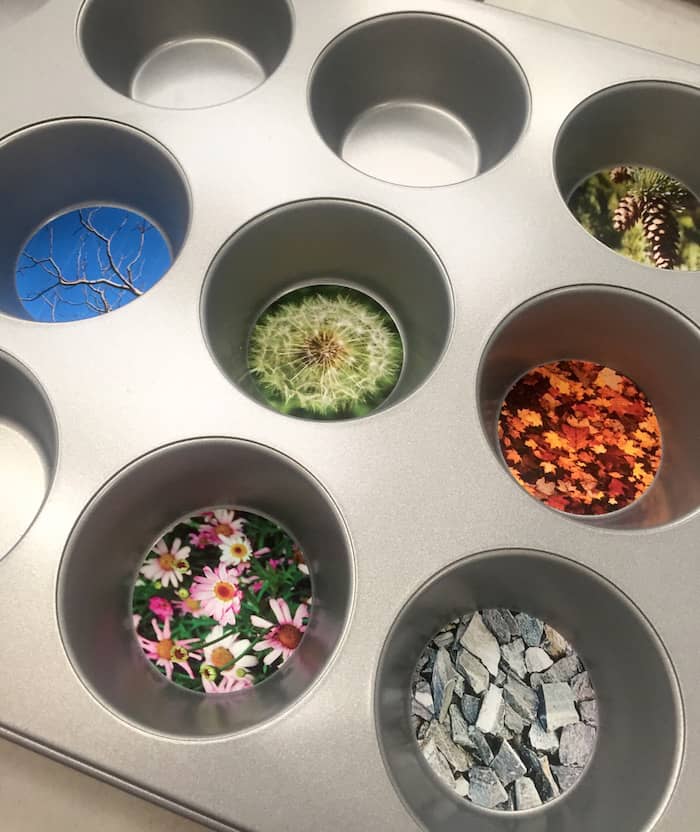 Continue placing images in the bottom of your muffin tin until the entire thing is covered. Smooth down with your fingers.
You're ready to start collecting!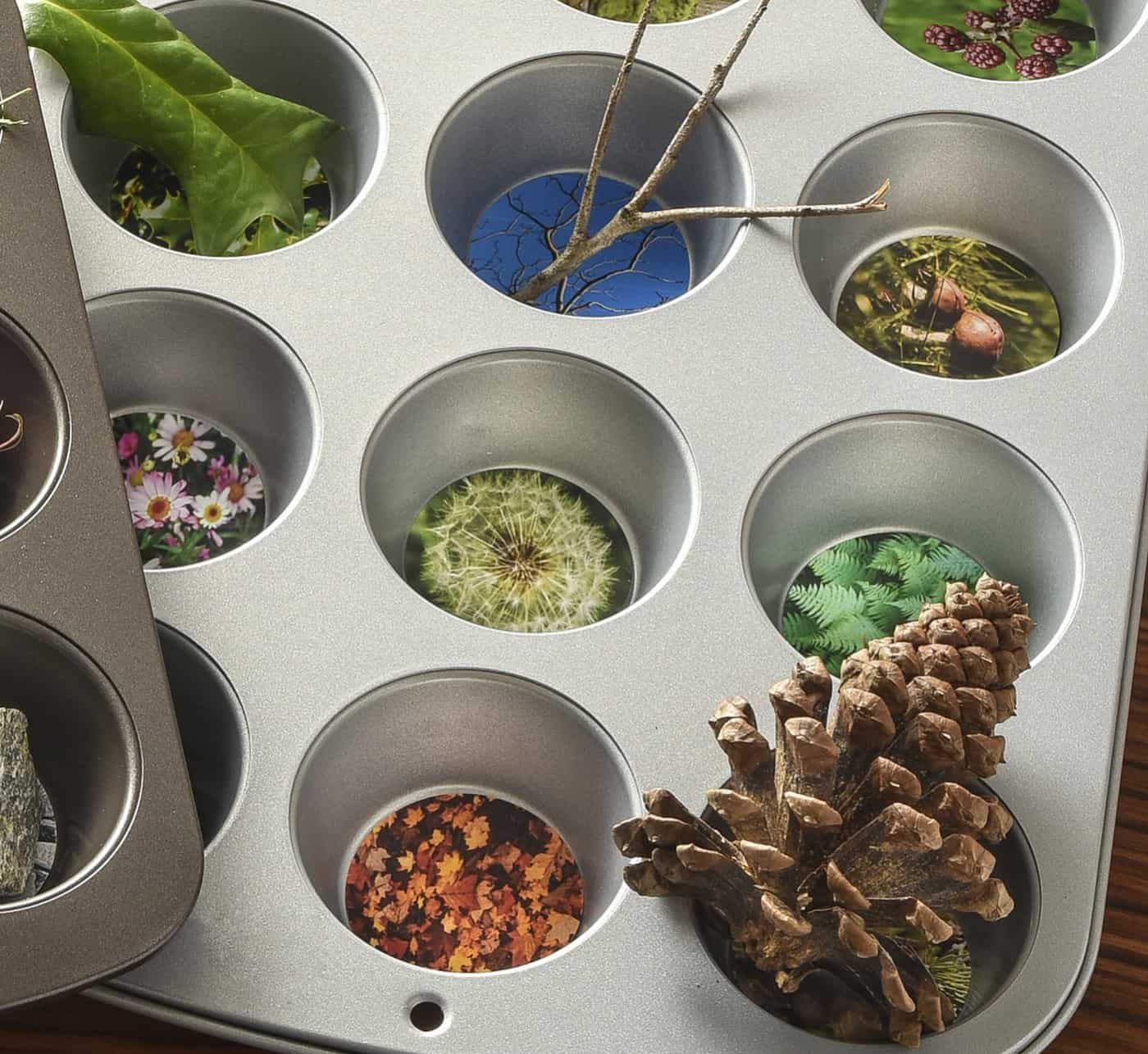 Head outside with your child and let them explore – finding the goodies, telling you the color, and even naming them.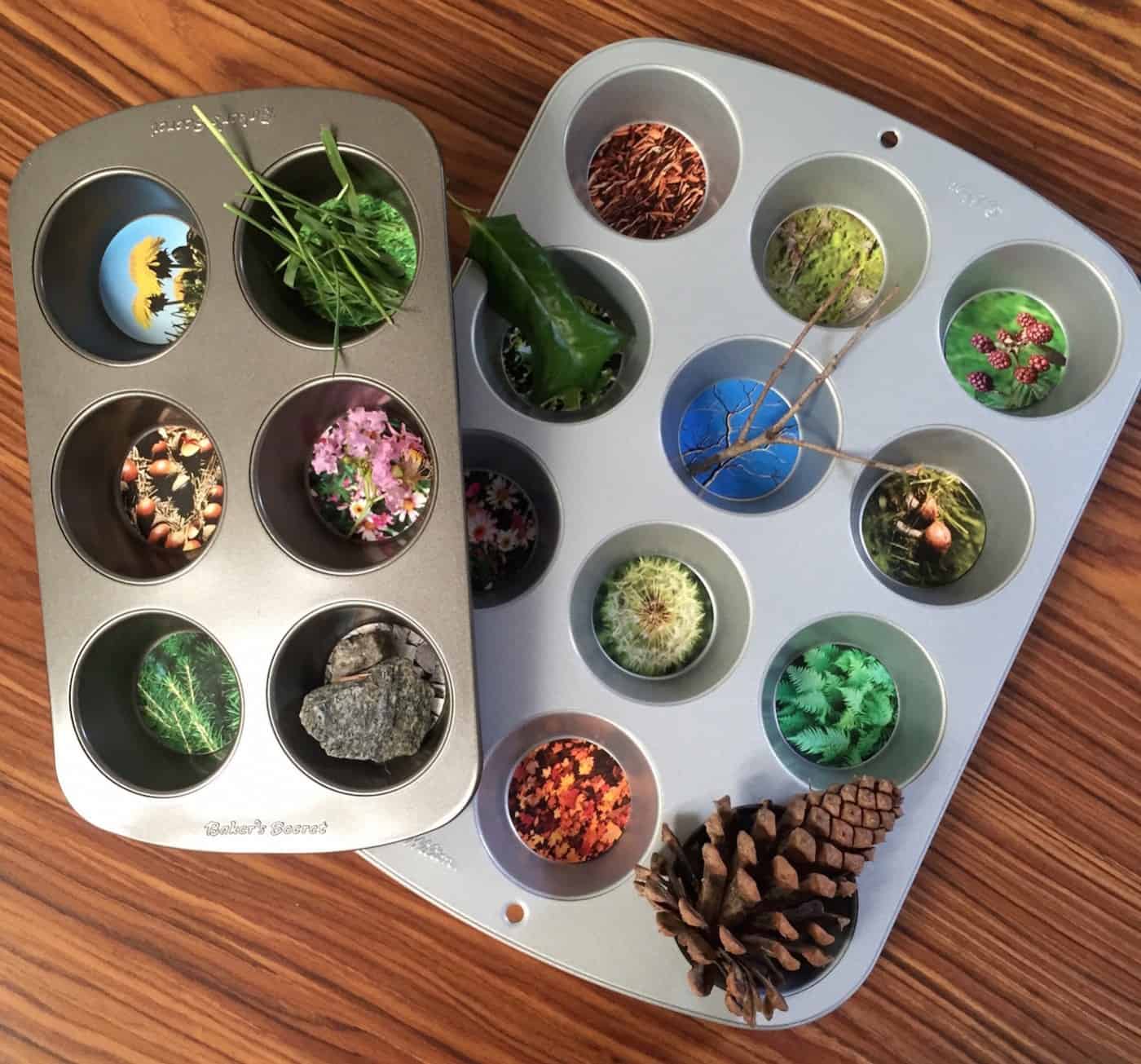 When you're done with this scavenger hunt for kids, simply remove the circles from the bottom of the muffin tin, wash, and you're ready for baking.
This game is perfect for kids around 2 – 4 years of age. You're going to have so much fun. Happy hunting!
---
Looking for some additional summer activities? Here are some great ideas I think you'll love: