You're going to love this delicious collection of 40+ Oreo dessert recipes! Perfect for parties, holidays like Christmas, and edible gifts.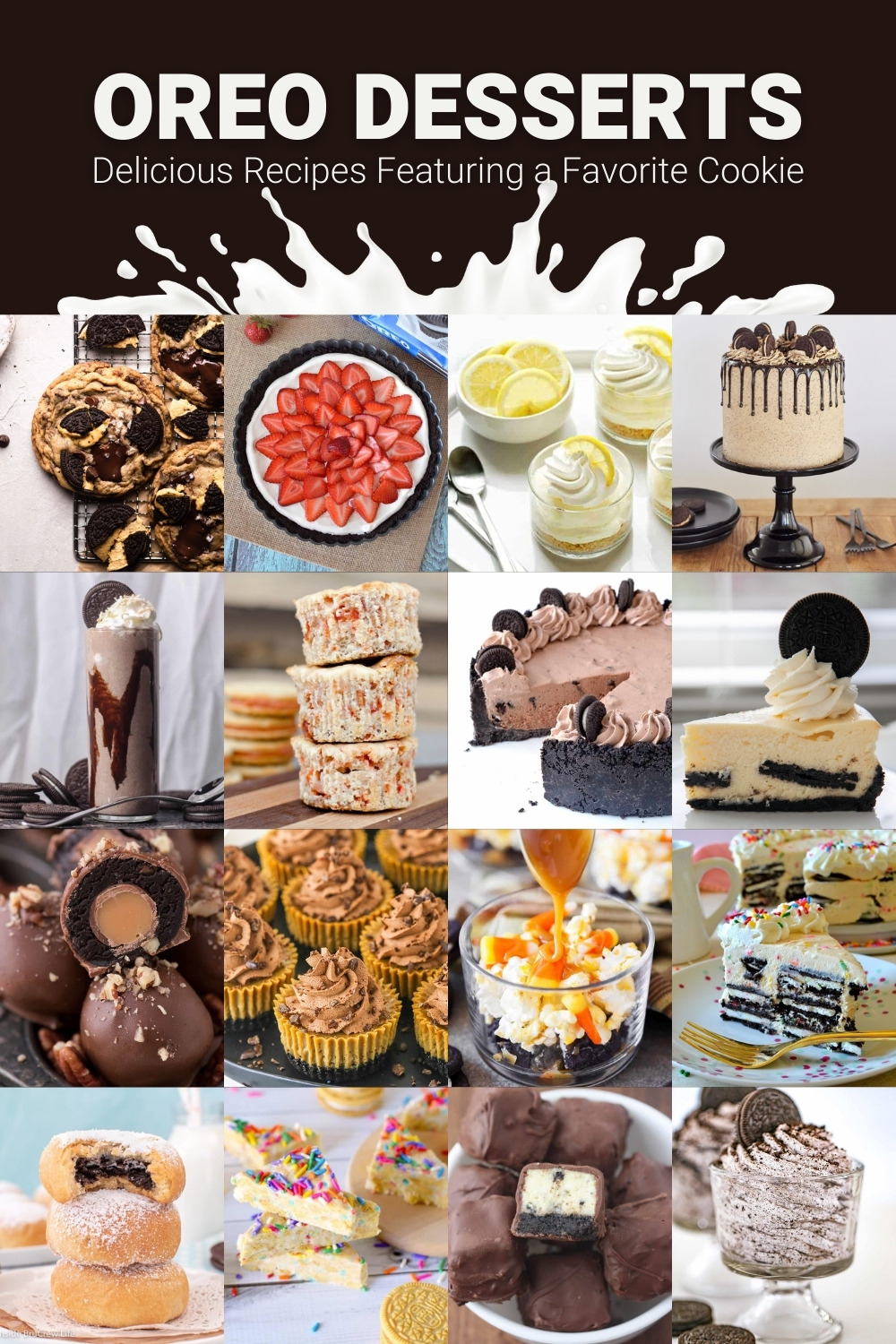 Both kids and adults alike enjoy Oreo cookies. Maybe you dunk them in milk, or twist off the tops and eat the insides first, or maybe you just sit and eat a sleeve of them while watching TV (no judgements – I may or may not have done this myself).
No matter how you enjoy them, you will definitely like them incorporated into dessert recipes.
Classic or Flavored Oreos?
Next time you are strolling down the cookie aisle of the grocery store, stop and take note of how many different types of Oreos there are right now. There are regular, thin, fudge covered, double stuf and mega stuf Oreos. And that is just the traditional flavored Oreo.
There are numerous flavored Oreos. Some flavors never really take off, like Swedish Fish, Cherry Cola, and Wasabi (yep, they had Wasabi Oreos in China in 2018).
Others are meant to be limited addition because they only make sense a specific time of year: Peeps, Candy Corn, and Fireworks for example. Then there are the flavors that have stood the test of time, like Golden, Lemon, and Chocolate.
Whether you are a purist or you have a favorite new Oreo flavor, you are going to find an Oreo dessert recipe you like on this list. So go ahead, scroll down and check out my list. Warning, you may want to wear a bib for that drool!
Oreo Dessert Recipes
Grab your milk and strap on a bib. You are about to get 30+ Oreo dessert recipes you'll want to make and eat right now!
---
Did you enjoy this list of Oreo dessert recipes? Then you will love these other popular dessert related posts: