This pumpkin rice pudding is perfect for fall! All you have to do is add the ingredients to the crockpot for a delicious autumn dessert. Filled with pumpkin spice.
It has a creamy, old fashioned flavor you're going to love, and it's made in the slow cooker. If you love pumpkin spice recipes, this is going to be your favorite!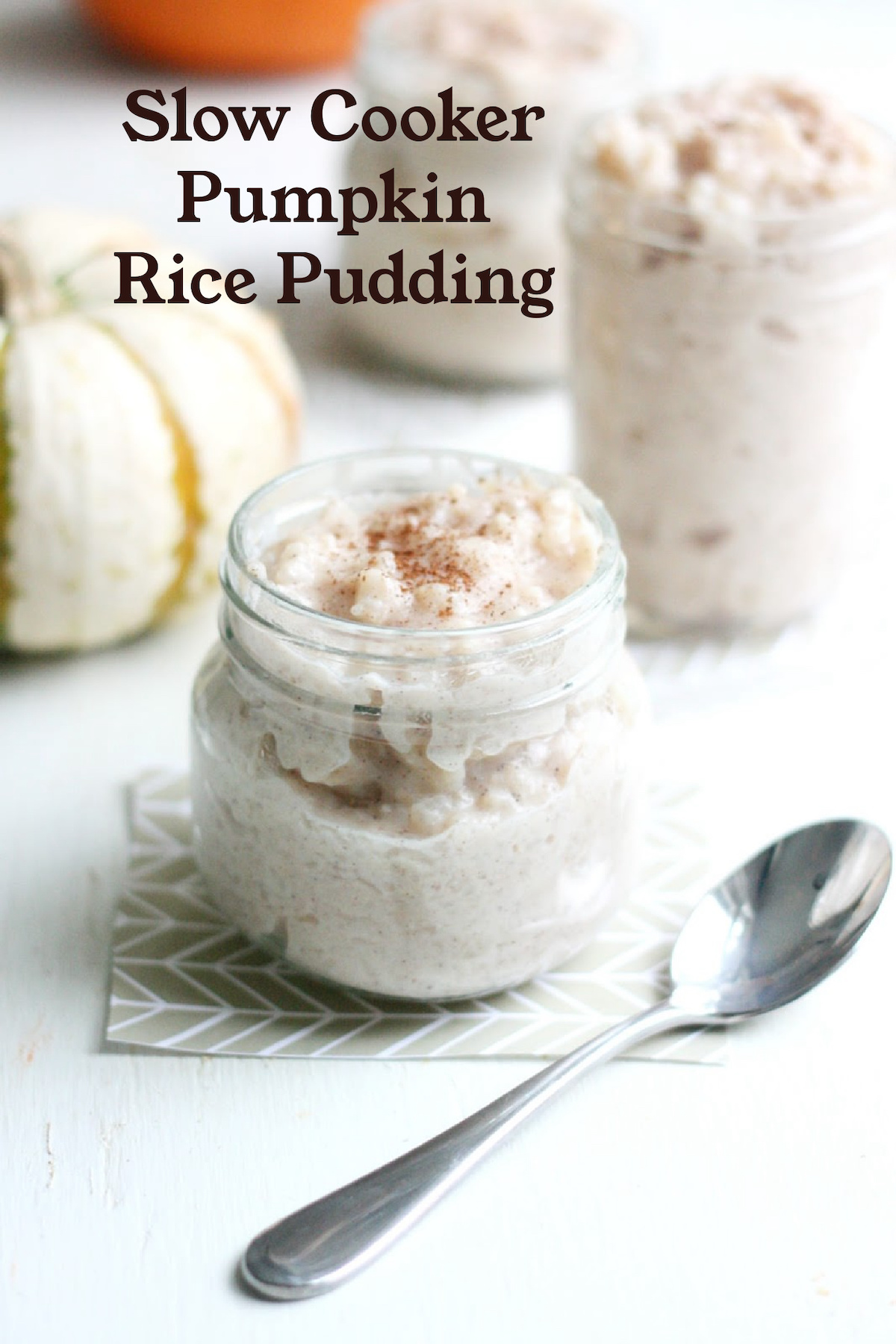 I'm about to share with you one of my all-time FAVORITE fall dessert recipes to make once the temperatures start to dip: crockpot rice pudding!
I have spent a couple of years now searching for the perfect rice pudding and I assure you, this is IT. If you love pumpkin desserts as much as I do, this delicious version of a standard rice pudding recipe is going to scratch the itch.
It's warm and creamy, and adding a little pumpkin pie spice gives it an extra boost of cozy fall flavor that makes it next-level delicious.
Plus, since you make it in the crockpot it is so easy, and makes a ton!
Crockpot Rice Pudding
Before we jump into this pumpkin recipe, I wanted to address a few commonly asked questions I've gotten from those who have tried it.
Check these out and let me know if you have any additional questions in the comments.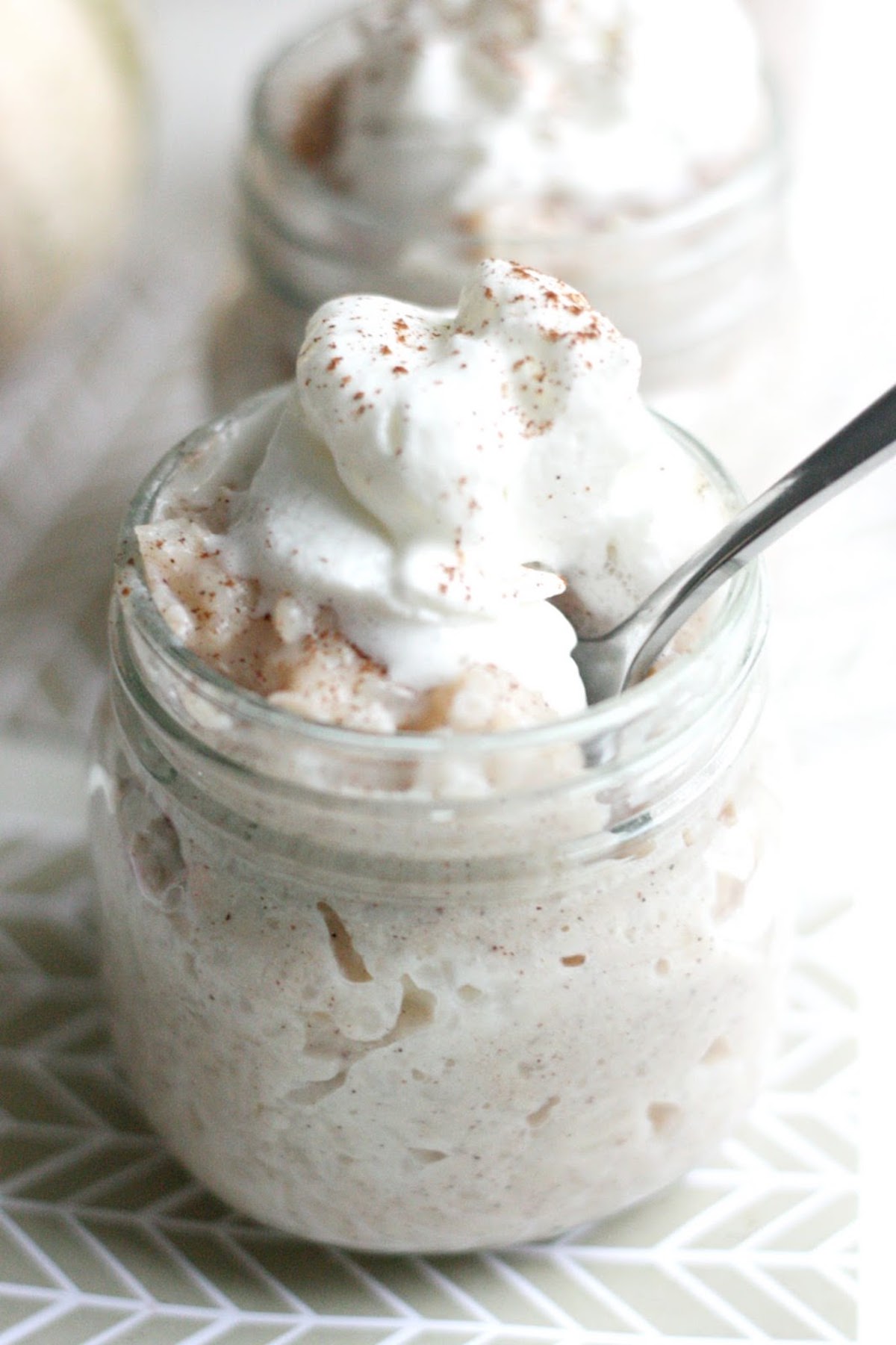 Crock Pot Rice Pudding Recipe
The most commonly asked question I get is whether or not this slow cooker rice pudding can be made in . . . a rice cooker!
While I've never made it this way, I've done a little research and found some mixed results.
Some people say it's delicious and worked well; but an equal number of people said that it boiled over and they didn't care for the recipe. As far as I'm concerned, I'm sticking with the crockpot.
It doesn't take much effort and while I have to wait longer, I can make it in the morning and still have it ready for dessert that evening.
Type of Rice to Use
In my experience, the best type of rice to use for rice pudding is a medium or long grain. Short grains have too much starch and make the pudding more sticky than I'd like.
I personally prefer regular long grain white rice or Jasmine rice. Basmati would work too if you like the fragrance of it . . . I'll leave that up to you. Do not use Instant rice in this recipe; the consistency won't turn out.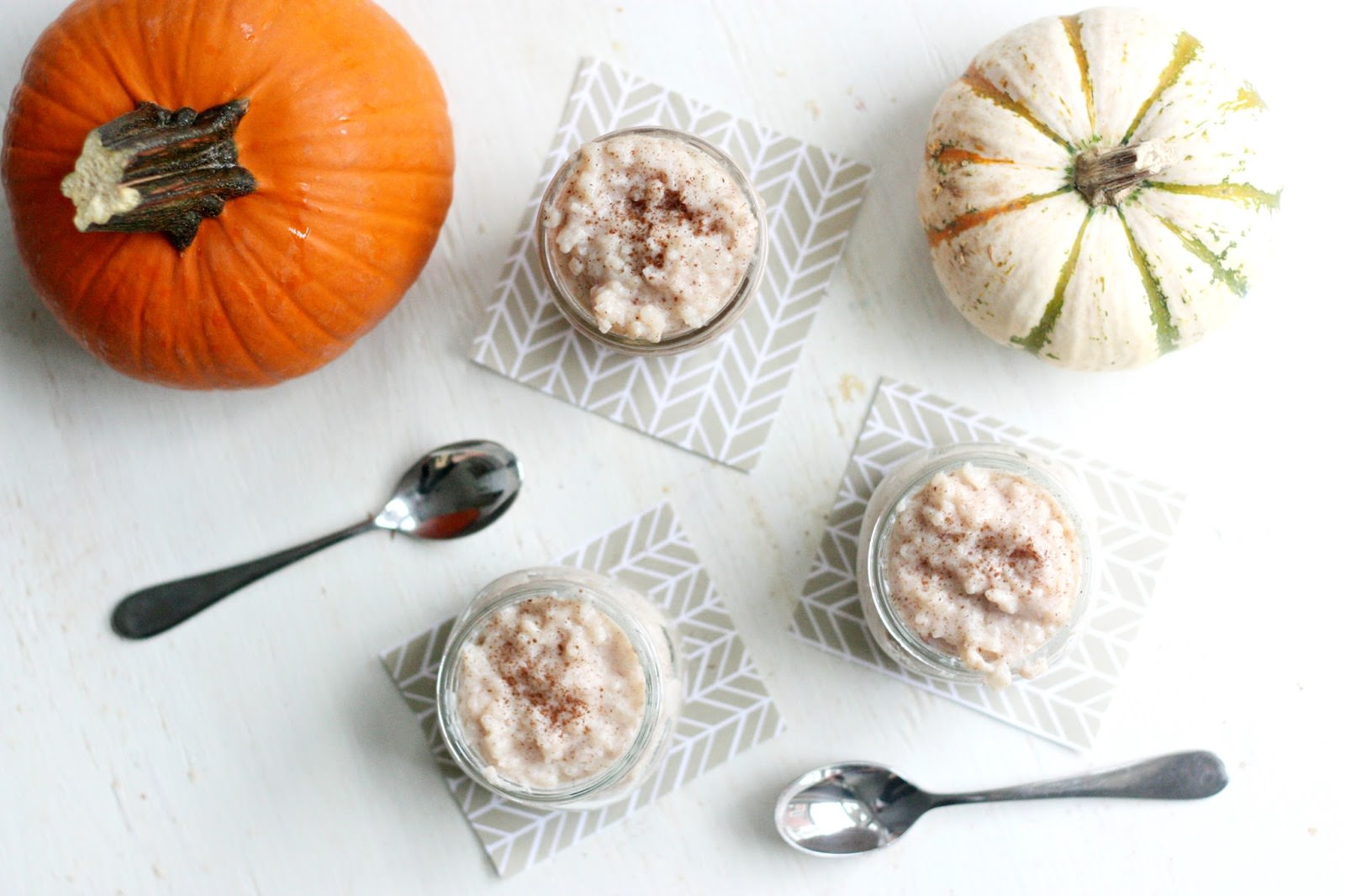 If You Need to Thicken
All crockpots work differently, so if you need to make your slow cooker rice pudding a little thicker, I recommend doing one of these three things:
Let it cool. I use this method with a lot of baking that I do, including pies. I'm always tempted to rush the dessert, but in this case cooling solidifies the proteins in the milk and egg, so it will thicken. Crockpot rice pudding always tastes better to me on the second day!
Add whipped cream. Let it cool and then fold in some whipped cream. It will make it more light but thicken it up a bit.
Bake it. Add in a few beaten egg whites and throw it in a baking pan at 400F until it puffs and is golden brown. I've tried this method and I kind of love it!
I doubt you'll have to do any thickening, but the information is here in case you need it for this or another rice pudding recipe.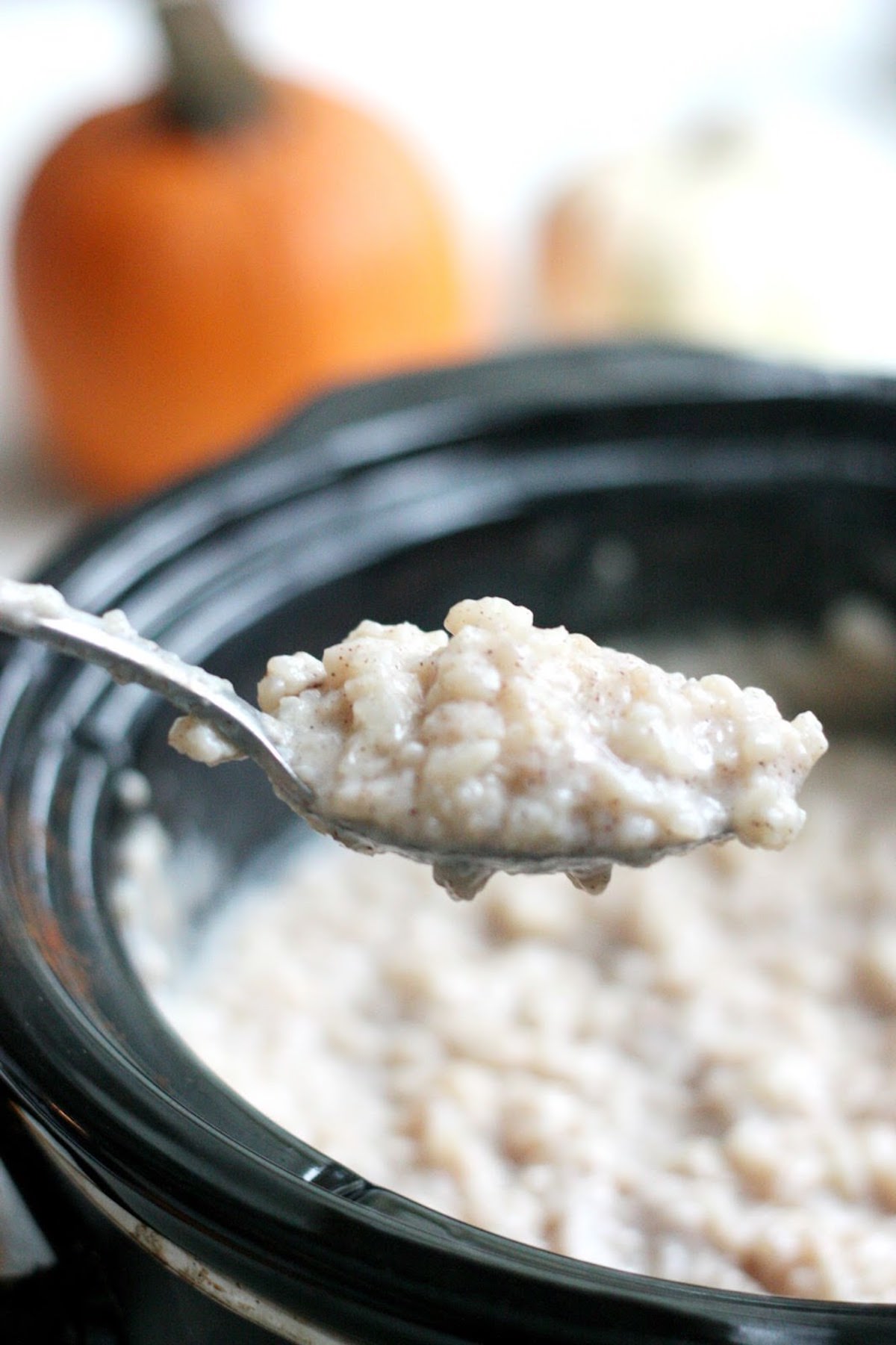 Pumpkin Spice Rice Pudding
Are you ready to get the recipe? Here's how to make this rice pudding! You'll start with collecting the ingredients.
Ingredients
8 cups milk
1 cup long grain white rice (not instant)
1 cup sugar
1/4 cup half & half
3 T cornstarch
9 T water
2 teaspoons vanilla
1 teaspoon cinnamon
1/2 teaspoon Pumpkin Pie Spice (or add more to taste)
1/4 teaspoon salt
Tools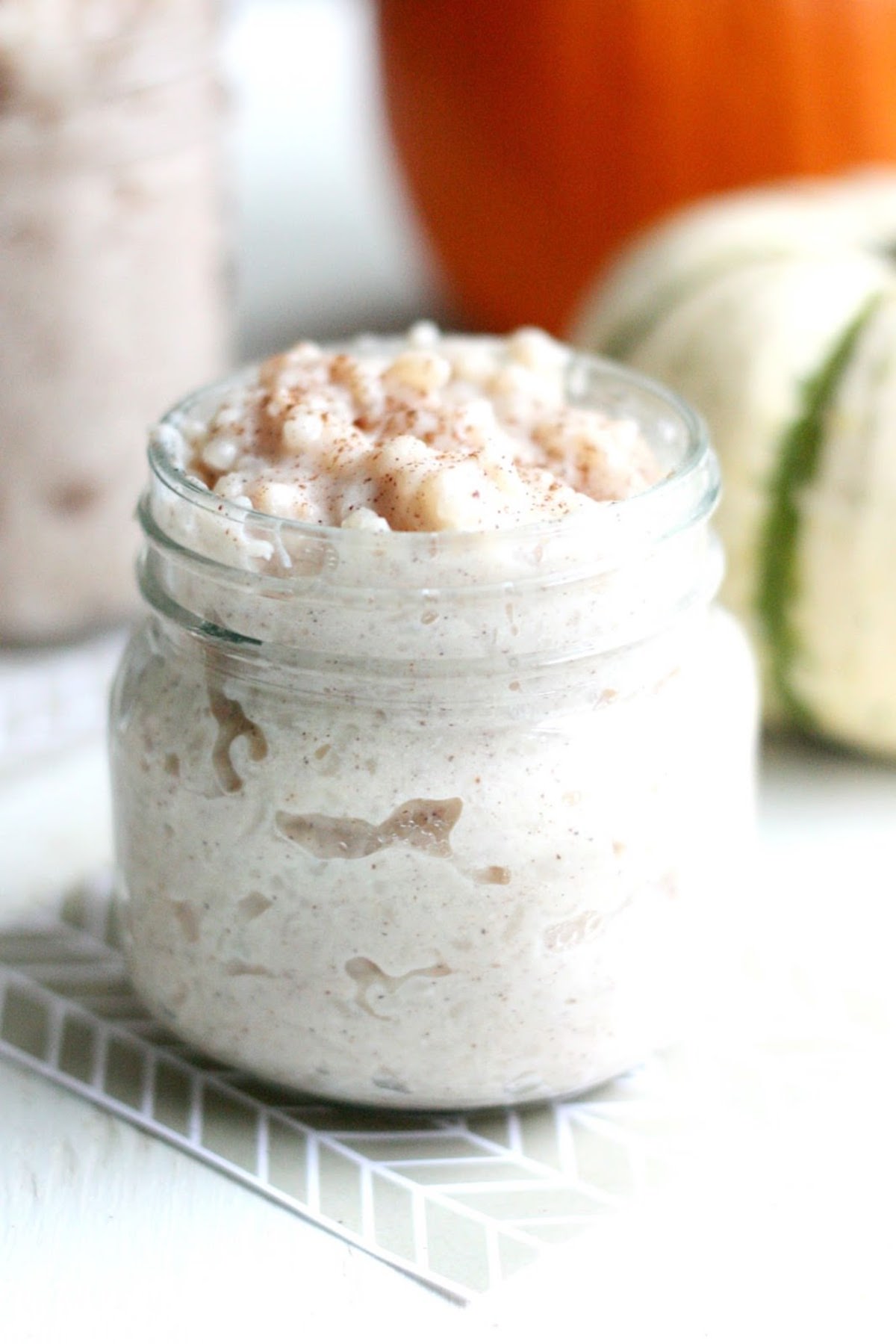 Oh, YUM. If a hug were a food, it would be this crockpot rice pudding! Gets me all warm inside just thinking about it.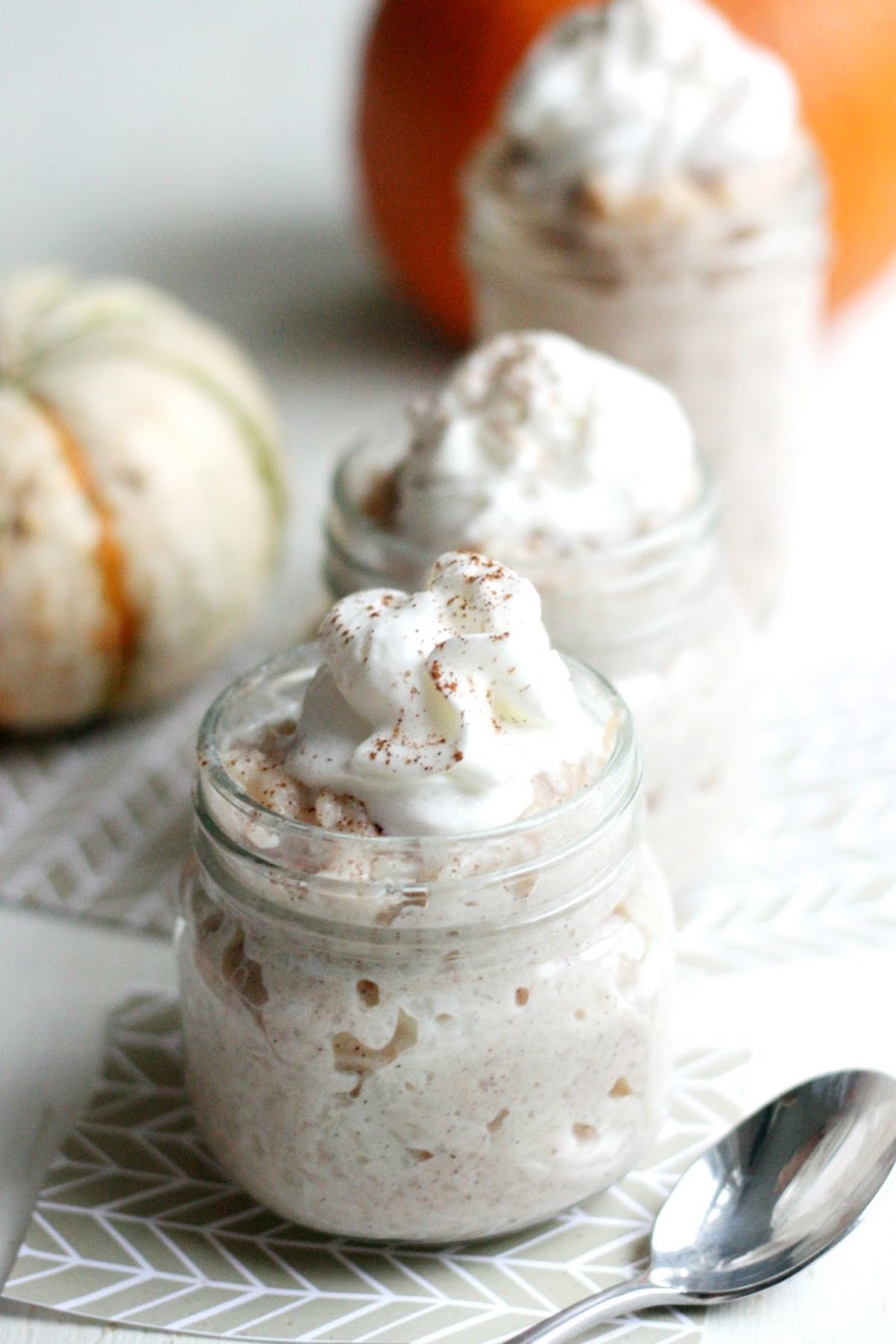 You have to make this slow cooker rice pudding for your family ASAP, they will go nuts! And be sure to visit us as we blog about style, food, and the things we love over at the Pretty Life Girls.
Yield: 8 people
Pumpkin Rice Pudding
Make this EASY pumpkin spice rice pudding in the crockpot, with minimal effort and delicious results.
Cook Time
6 hours
30 minutes
Total Time
6 hours
35 minutes
Ingredients
8 cups milk
1 cup regular long-grain white rice (not instant)
1 cup granulated sugar
1/4 cup half and half
3 T cornstarch
9 T water
2 teaspoon vanilla extract
1 teaspoon cinnamon
1/2 teaspoon pumpkin pie spice
1/4 teaspoon salt
Instructions
Combine the milk, rice, and granulated sugar in a crockpot and stir well.
Cook on low for 6 - 7 hours, or on high for about 5. The rice will expand to fill the crockpot and will be bite-tender when it is ready.
After this is done cooking, you'll add the rest of the ingredients. Start by mixing the water and cornstarch in a small bowl until well combined.
Pour mixture and all other ingredients in crockpot, stir together, and let cook for another half hour.
Let pudding cool for several minutes, then spoon into individual dishes to serve. Whipped cream on the top is optional.
Nutrition Information:
Yield:
8
Serving Size:
1 serving
Amount Per Serving:
Calories:

269
Total Fat:

6g
Saturated Fat:

4g
Trans Fat:

0g
Unsaturated Fat:

2g
Cholesterol:

22mg
Sodium:

187mg
Carbohydrates:

46g
Fiber:

0g
Sugar:

38g
Protein:

9g
---
If you love rice pudding, you might also like bread pudding! We have an instant pot bread pudding recipe you have to try. It's pretty amazing: