Your children will love making any one of these 30+ St. Patrick's Day crafts for kids! This is a fun collection of holiday inspiration.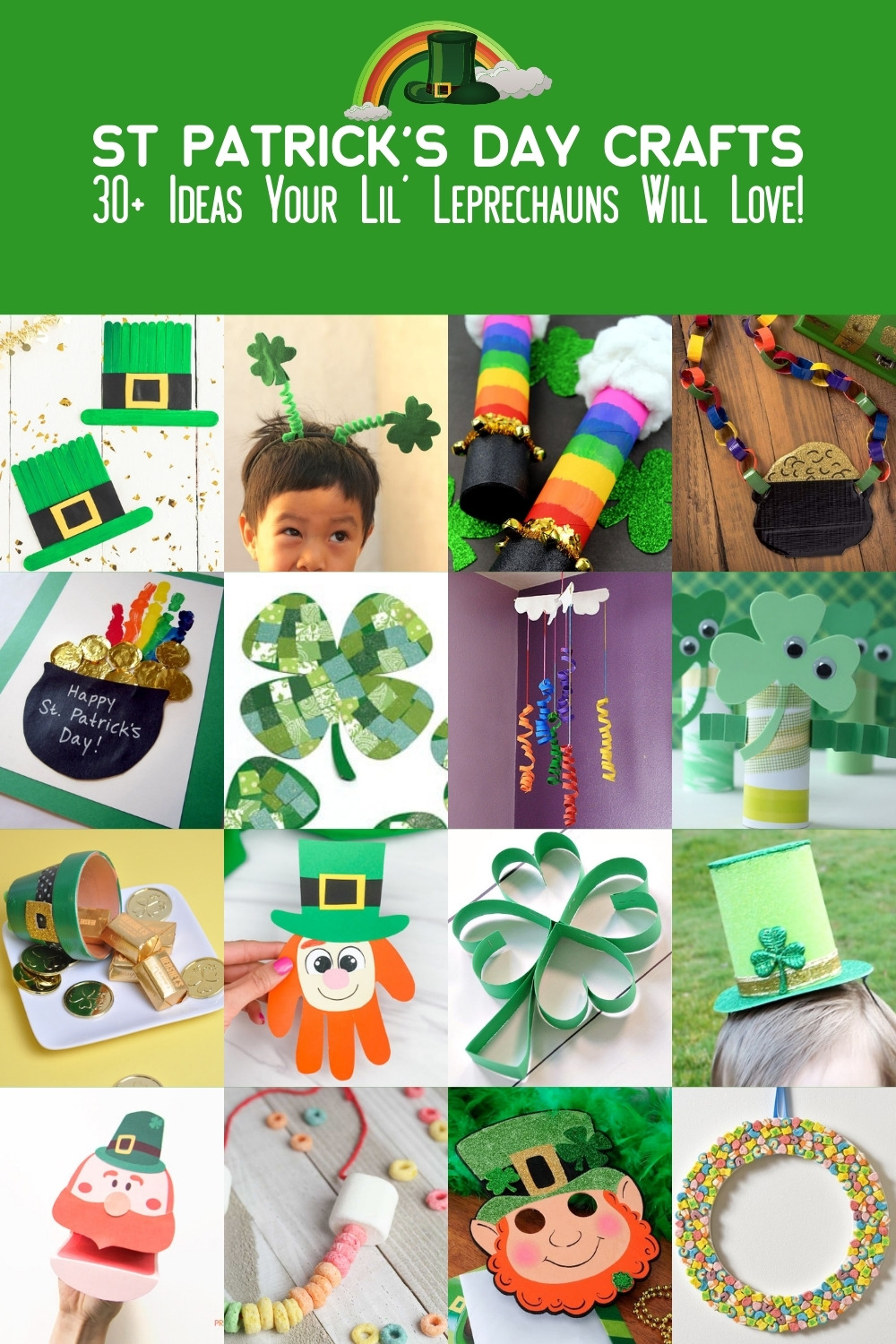 My favorite color is blue – but a close second favorite is the color green. I also love kids' crafts, and so St. Patrick's Day kids' crafts naturally tickle my fancy.
St. Patrick's Day is one of those holidays that slips under the radar sometimes, so I think we should all give it a little more attention this year, especially with crafts. These St. Patrick's Day crafts for kids are so cute I can barely stand it (well, like all kids' crafts).
If you're looking for a little holiday inspiration, you're going to love these ideas! There's a little something for everyone on this list whether your child be a toddler, preschooler, or older child.
Take a look at these projects and let me know your favorite in the comments!
St Patrick's Day Crafts for Kids
If you are looking for some great St Patrick's Day activities for kids this is the place to be! I've collected more than 30 of the best projects on the internet.
---
If you like these St. Patrick's Day crafts for kids, I'd love to hear in the comments. For more cute St. Patrick's Day ideas, check out the following posts: