This is collection of Star Wars gifts that you'll actually use! Get great suggestions for wearables along with other fun ideas for the super fan.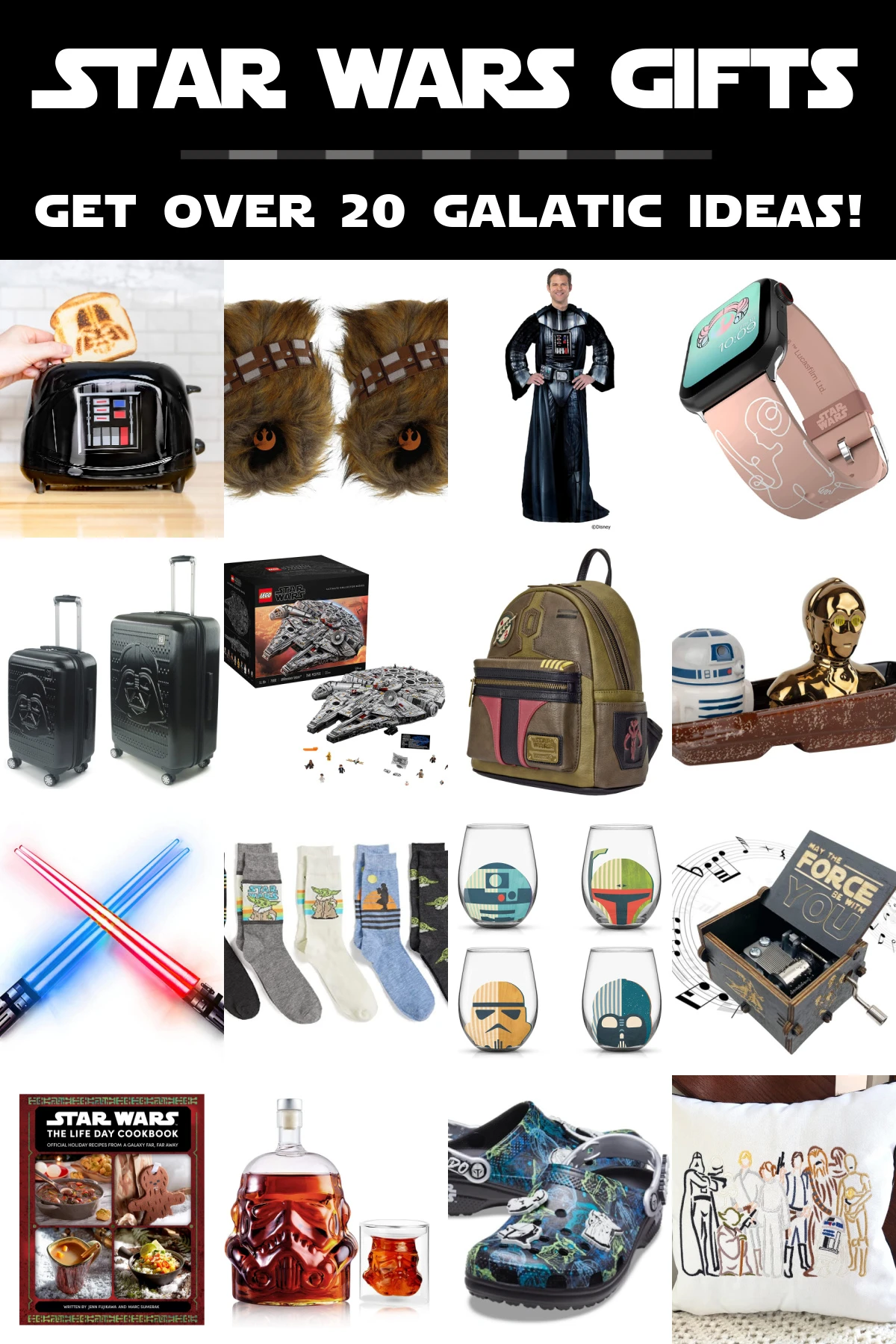 I might not be the biggest Star Wars fan ever (choking as I say that), however, I've been a fan for a long time. I remember in the eighth grade, my mom bought me statuettes of all of the characters for Christmas.
They were about 12″ high and I displayed them in my room. The only thing about receiving those kind of Star Wars gifts is that when I moved out, I had to ditch them.
I moved away to college and I had no storage, and my parents didn't want to store them for me. I might only have the R2 unit left, and that's because he was short!
Anyway, my point is that I tend to like more useful Star Wars gifts these days. So that I either wear them out from the love or I can take them with me wherever I go (like shoes on my feet).
It makes celebrating my love of Star Wars much more fun, along with more visible to the general public. Here are some gifts I think are great if you're looking for something for the Star Wars fan in your life.
I own most of these; I'll let you guess which ones!
Star Wars Gifts
If you're looking for a Star Wars gift idea, here's a list of over 20 top picks! There's a little something for everyone on this list.
---
Now it's your turn. Which of these Star Wars gifts do you own – or which have you bought for your favorite Star Wars fan? I'd also love for you to check out these additional galactic posts: