Satisfy your sweet tooth during the warm days of the year with one of these 40 summer dessert recipes featuring seasonal fruits, frozen treats and even some no-bake delights!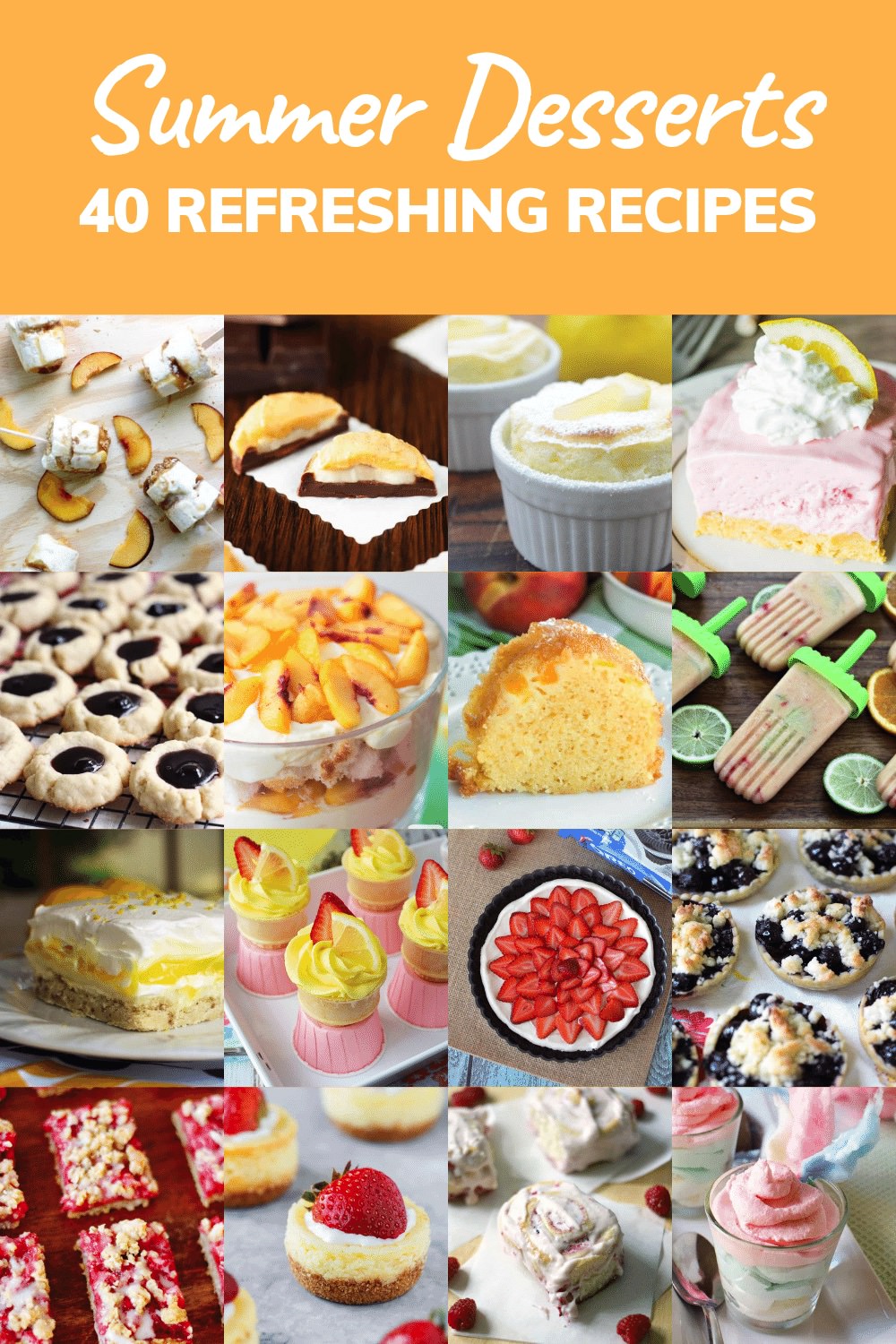 Summers are filled with opportunities for delicious desserts. There are so many pool parties, picnics, and barbeques. Personally, I don't really need an occasion to enjoy a good dessert. Any day that ends in 'y' is good for me! That is why I like to make collections like the one below: 40 summer dessert recipes. Is 40 recipes enough? Probably not, but it is a good start.
Fresh fruit is perfect for summer desserts. Berries are in season along with peaches, limes, bananas, and melons. There are so many ways to use these delicious fruits. But don't think I've forgotten about the other fun desserts of summer. In this collection you'll find some ice cream, chocolate, puff pastry, icebox goodies, and even the flavor of cotton candy!
Take a look at these delicious summer dessert recipes and leave a comment letting me know which one you'd like to make first.
Summer Dessert Recipes
The best summer dessert recipes are ones that feature summer fruits, cool you off, or taste light and refreshing. Whether you want to treat yourself, the family or take a dessert to a BBQ, you'll find your next summer dessert in this collection of recipes.