Looking for a unique Christmas tree theme inspired by the "ugly sweater" trend? This one is so fun! Get ideas for how to recreate the look yourself here.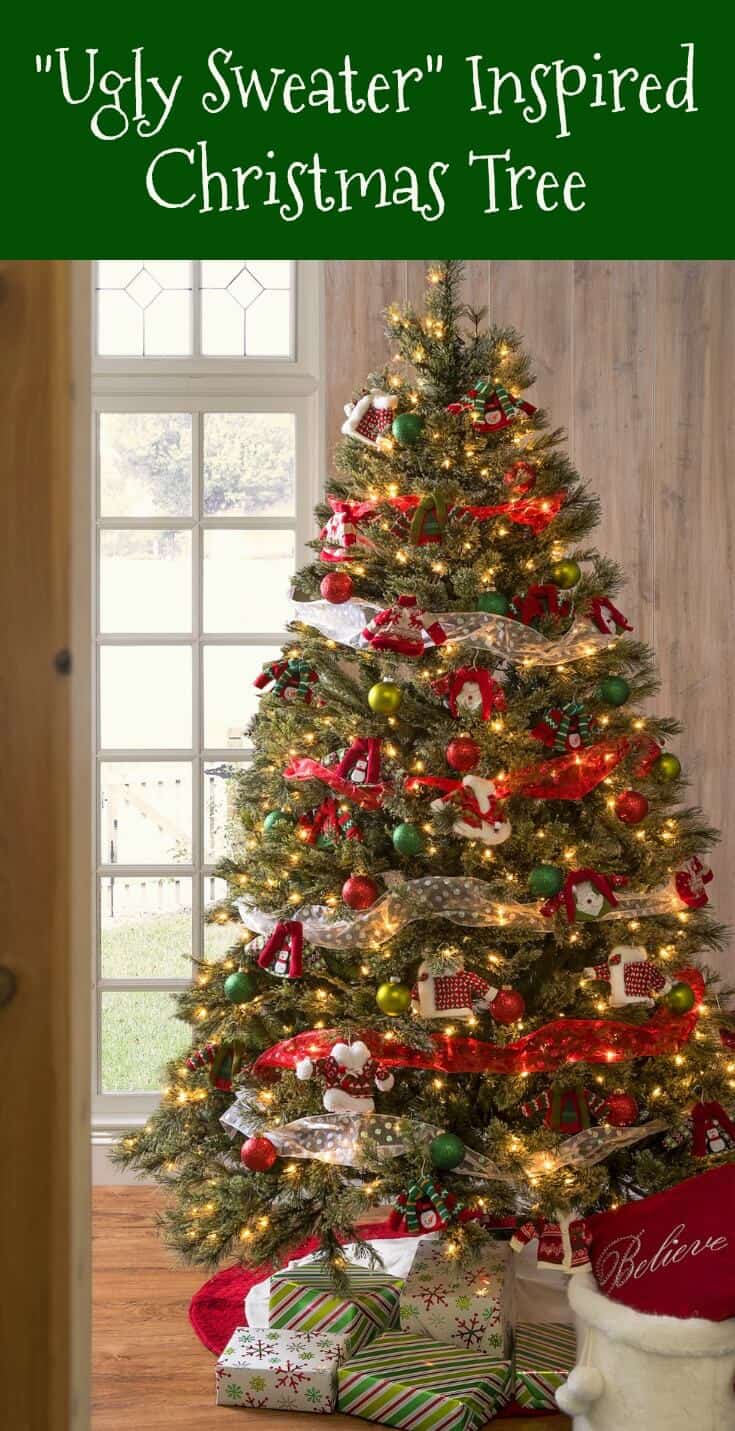 I'm SO excited to be revealing a special Christmas tree with you today! Last year I participated in Michaels Dream Tree Challenge (see my vintage tree and my Star Wars tree) and this year I was looking for a unique Christmas tree theme like the others. I'm back at it again with a really fun theme – "ugly sweaters!"
I went shopping at Michaels recently and found so many amazing Christmas decor items – for trees and beyond. Michaels has their largest tree assortment this year, including colored and flocked trees. Check out all of their trees, ornaments and coordinating holiday décor on Michaels.com.
Ugly Sweater Christmas Tree
I thought I had a pretty unique Christmas tree theme in my mind when I started my shopping trip, but by the end it had completely switched because I saw the most darling little sweater ornaments at the end of an aisle . . . and I just couldn't resist! Check them out:
It's hard to call them "ugly" sweaters because they are just so dang cute!
They come in a ton of different designs (over 20) and they already have hooks on them. So you can just buy them and pop them up on your tree!
Ugly Sweater Christmas Ornaments
Just because you can't find these ornaments at the store doesn't mean you can't make them yourself! If I were going to make my own I'd do it one of two ways:
Shop for old doll sweaters online or try to get them from the dollar store. I'd decorate the fronts with various supplies from my stash (like felt).
Buy colorful felt and cut some pieces into the shapes of sweaters (so they'd be flat, but look like a sweater). Then on the fronts I would use glitter, additional felt pieces, etc. to decorate them.
In both cases I would use old socks, pieces of Christmas fabric, or felt for the scarves. Decorating ugly sweater ornaments for the tree would be a really fun family project! Don't forget the sequins – lots and lots of sequins 😀
As far as the tree, I went with a 7.5 feet pre-lit Jasper Cashmere tree from Michaels. The look and texture of the tree is so pretty and the size is right. I get overwhelmed by Christmas trees that are too large for the space, and I have 9-foot ceilings in my downstairs.
And I love that the lights are already on the tree . . . makes it so easy!
In addition to all of the Christmas sweaters, I wrapped the tree in both Red and White Glitter Dot Extra Wide Ribbon By Celebrate It. I used three rolls each of the 5.5″ x 6 yards. It gives such a lovely touch to the tree . . . I love the sparkle and the polka dots!
You'll definitely need some Christmas balls to fill in between the sweaters. I used several boxes of the Emerald Green, Olive, and Red – and I think it's obvious I chose some glitter. I wanted a pretty good amount of bling on my tree!
I finished off my tree with a cable sweater inspired tree skirt and packages wrapped with paper from Michaels. I should also note that little fur bin on the right is from Michaels. It was too awesome not to get . . . it can store Christmas blankets, pillows, and more!
I'm so thrilled with the way my Dream Tree turned out. I love this unique Christmas tree theme and would totally do it again next year. I mean, I love these little sweaters so much – I squeal every time I see them!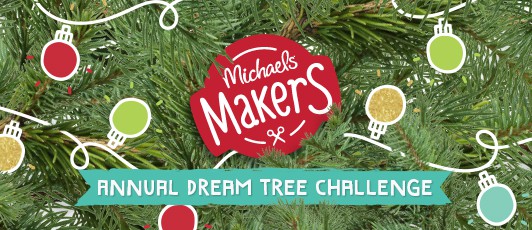 Inspired to start decorating your own ugly sweater Christmas tree? Let me know in the comments!