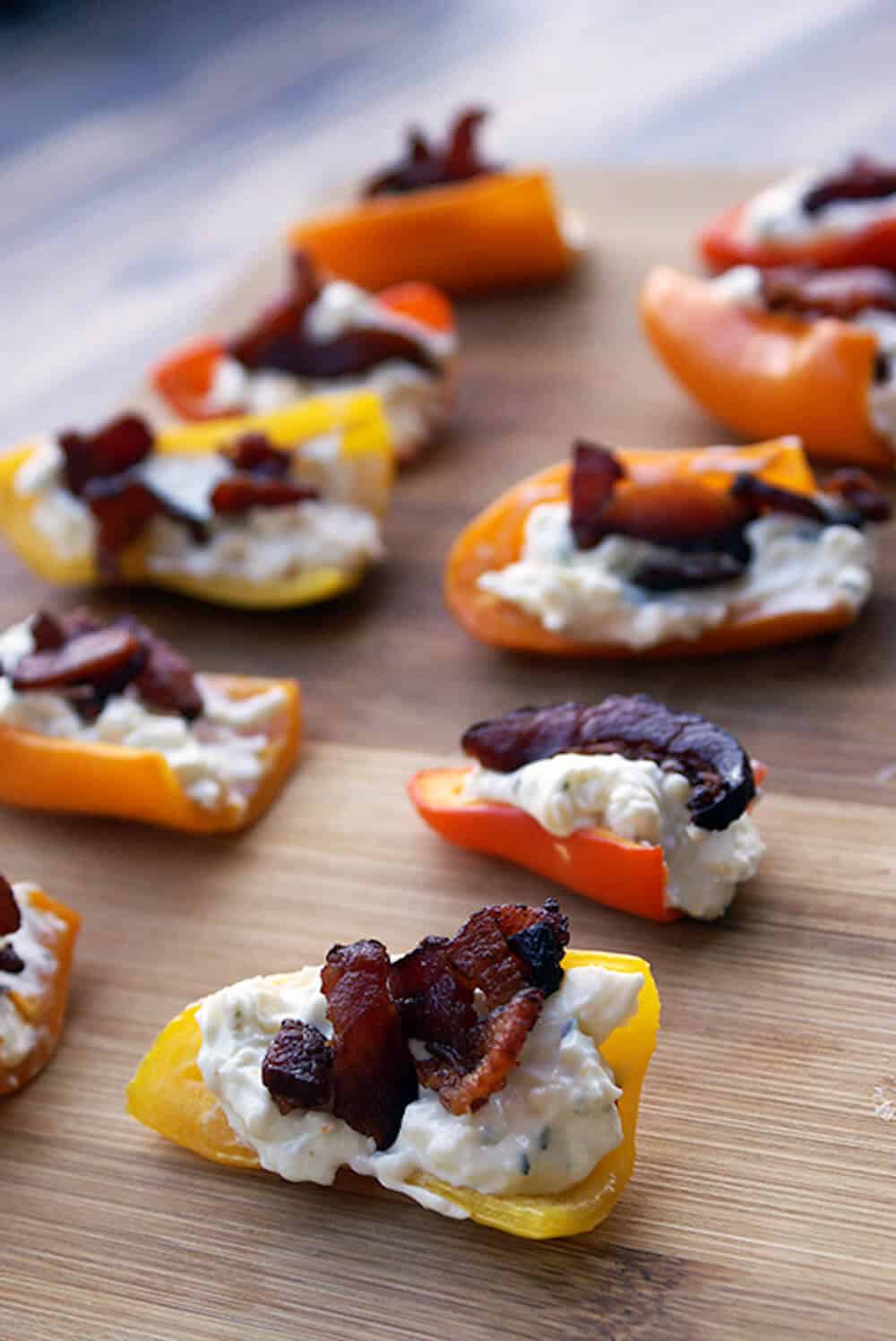 The holidays are almost here and you know what that means? Appetizers! Okay, well that may not be the first thing that you think of, but it is an important part of holiday entertaining. I've got a great hors d'oeuvre idea that can be quickly made and will be even more quickly eaten: a mini stuffed peppers recipe!
The best part about this recipe is that the ingredients are ALL from one of my favorite stores: Trader Joes! If you've been there, you know how amazing the food is as well as the prices. I love that this is a one-stop-shop sort of appetizer, and you will too. You'll only need three ingredients, and it comes together in just a few minutes. Learn how to make these tasty stuffed peppers below!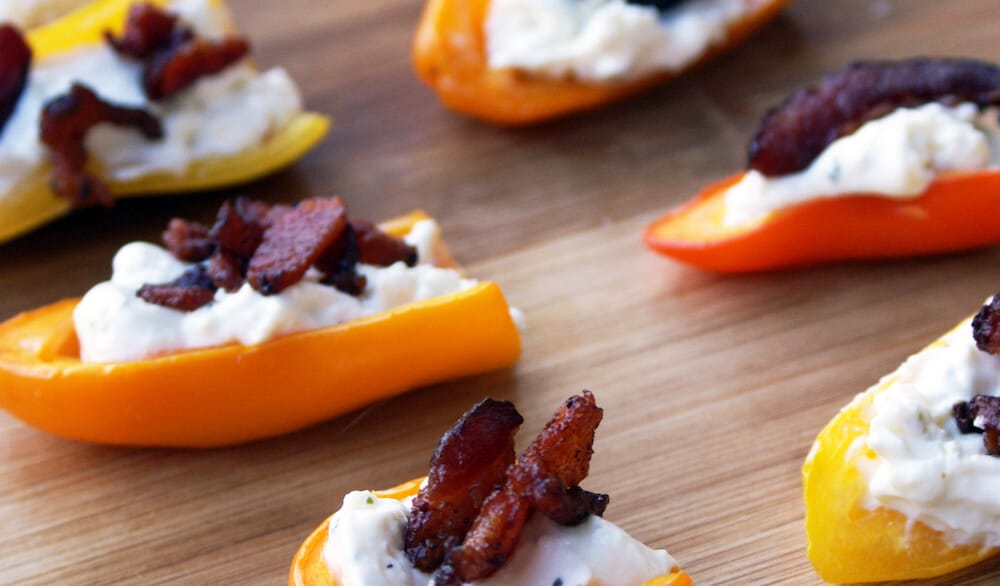 Ingredients (all from Trader Joe's!)
1 bag of multi-colored Baby Bell Peppers
1 package of Bacon Ends & Pieces
1 package of Feta Cheese spread
Directions:
Pre-heat oven to 425º.
Take container of Feta Cheese Spread out of the fridge and allow to come to room temperature (approximately 20 minutes; we want to take the chill off).
Cut the tops of the sweet peppers off. Then slice down the middle and de-seed them. Cut 15 peppers this way, and you will end up with 30 halves.
Place them in oven and bake for approximately 8 minutes. Remove and allow to cool to room temperature.
While peppers are cooking in the oven, dice up 1 cup of the bacon and fry until crispy.
Fill each half pepper with approximately 1/2 teaspoon of Feta Cheese spread. then garnish with bacon.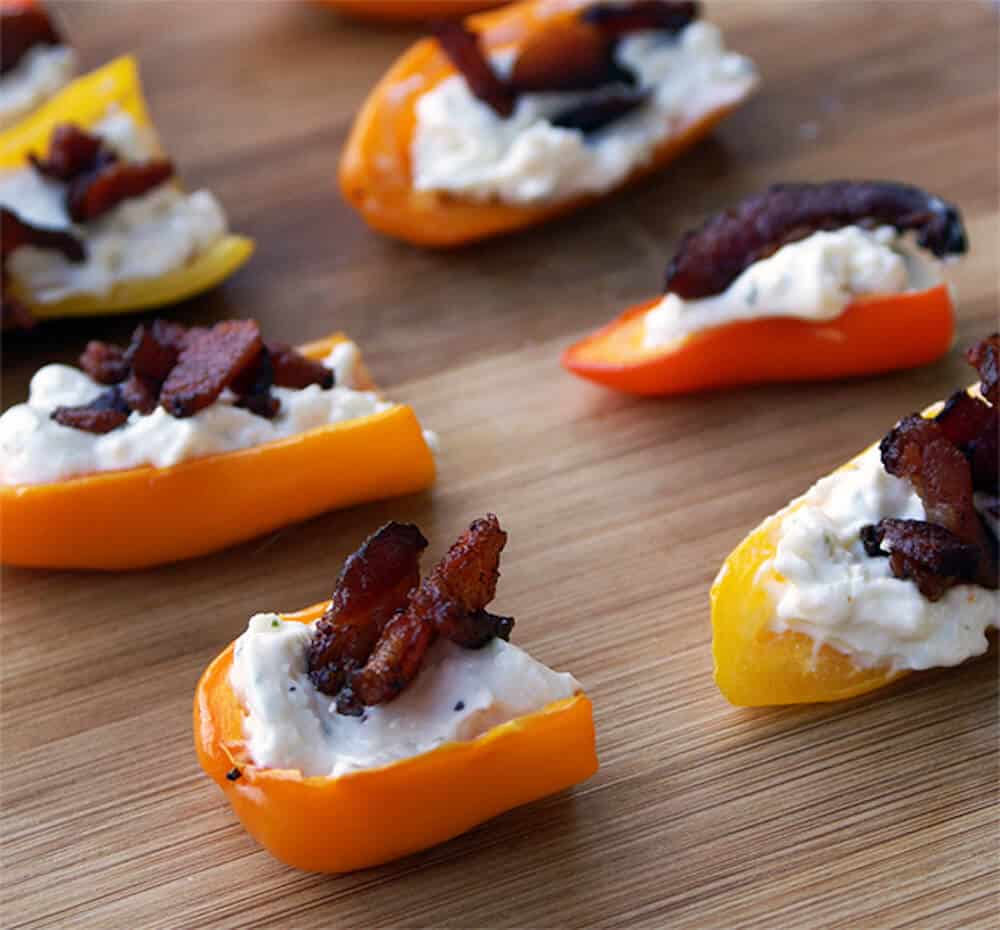 This stuffed peppers recipe is super simple, easy, and delicious! The whole family will love it, so be sure to make for them or for your friends in addition to your holiday parties.