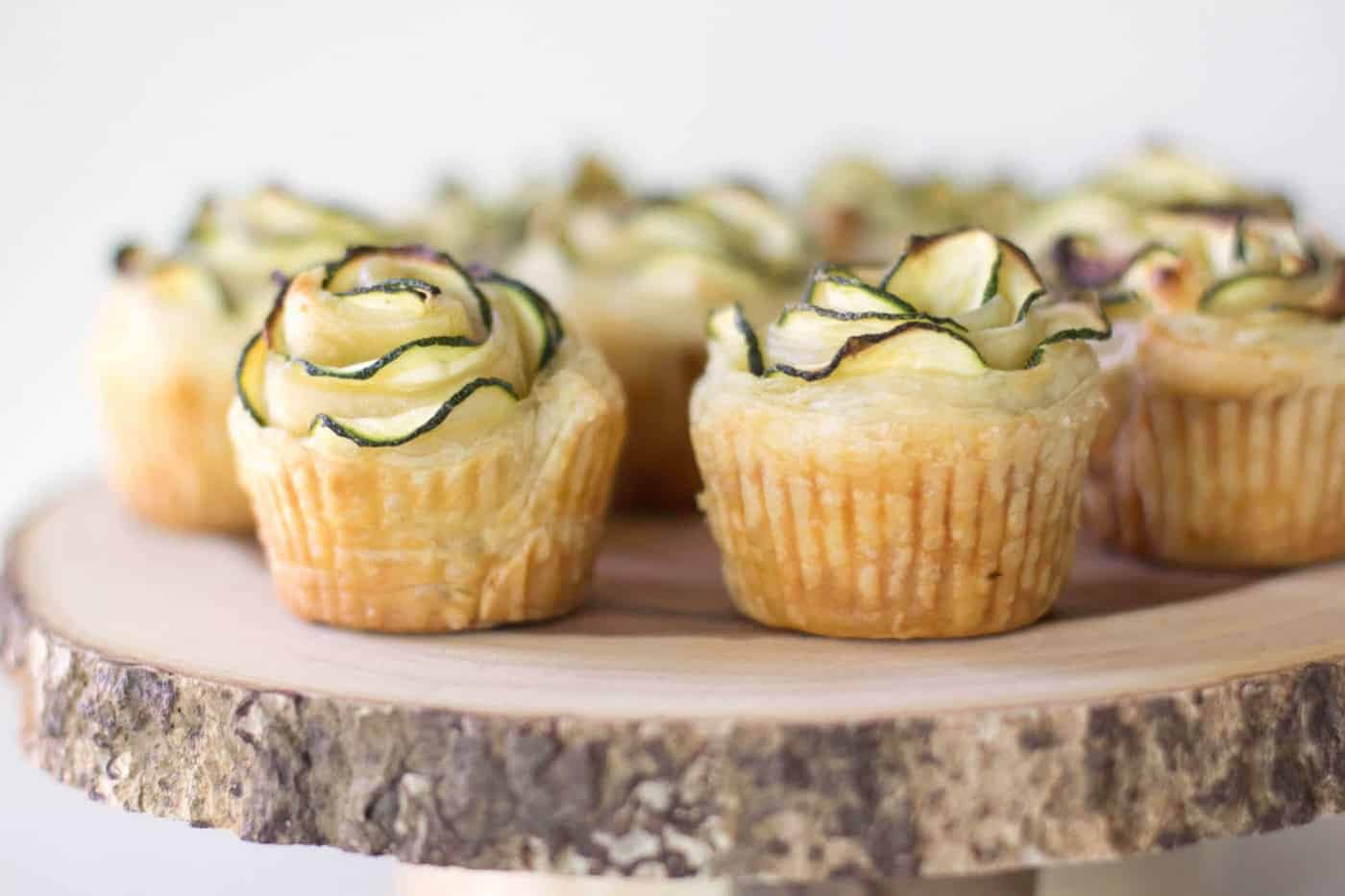 Last month I made a mixed berry star puff pastry recipe and it was so good, I had to continue the trend! With the holidays right around the corner, you might be doing some serious cooking. May I suggest something for you? Puff pastry appetizers are easy to make, delicious, and look impressive for seasonal dinners and parties. Learn how to make this tasty zucchini version! Guests like them too because they add veggies to the seemingly unhealthy holiday fare. Eat a few of these and then you can consume all the cookies you want! They are so simple, you're going to love these little puff pastry delights.
Zucchini Puff Pastry Appetizers
1 package puff pastry (thawed)
2 zucchini
1 package herb goat cheese
¼ cup whipped cream cheese
1 t lemon juice
1 egg
1 T water
1. Using a mandolin or something similar, finely slice the zucchini to about 1/8-inch thickness. Whichever method you use, make sure the zucchini are thin enough to bend without breaking.
2. In a small bowl mix together herb goat cheese, cream cheese and lemon juice.
3. Roll out the puff pastry into a rectangle, slightly larger than it's original size.
4. Cut the dough into half long ways, and then cut in half again, creating four long strips. (see notes below).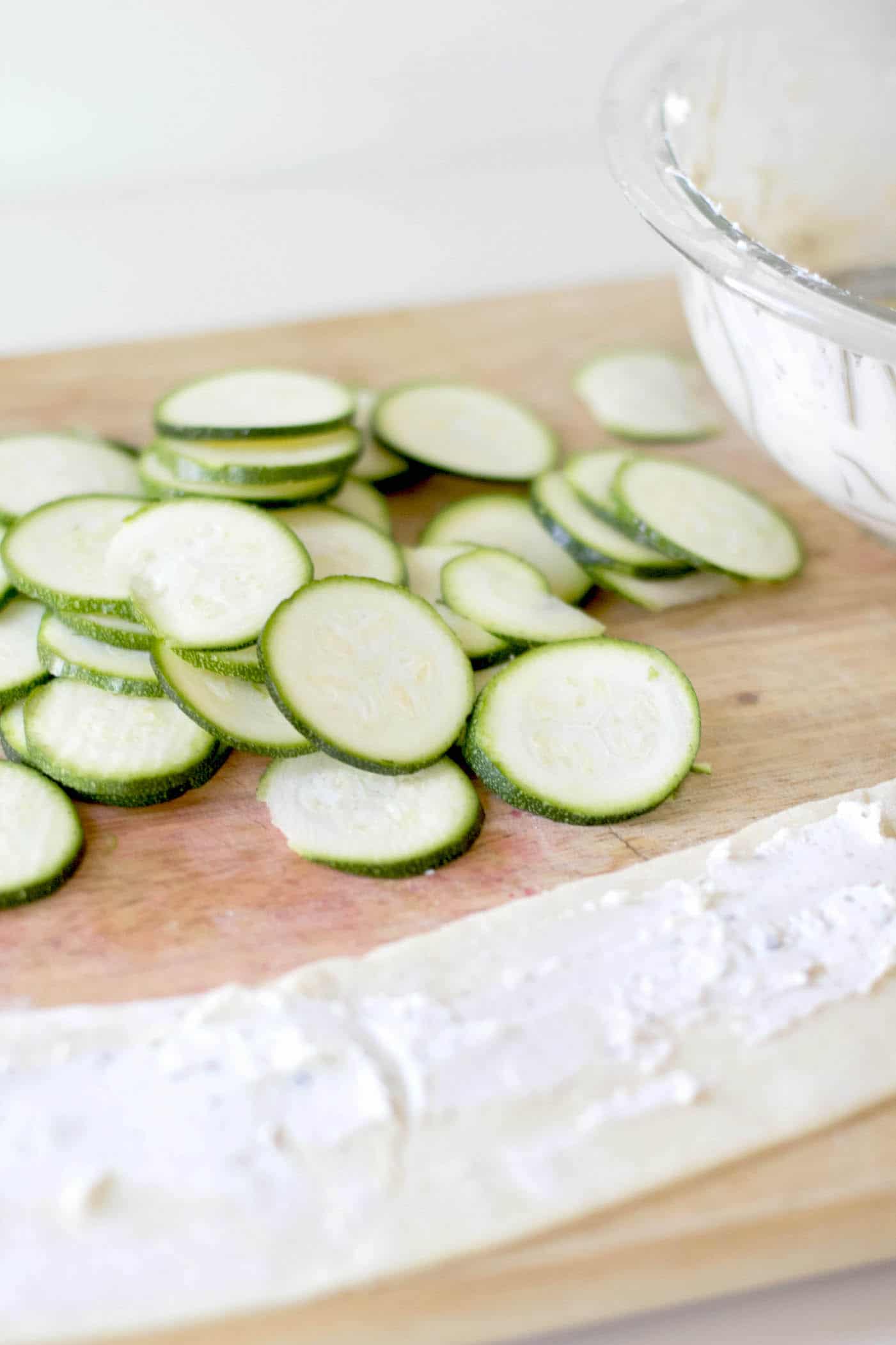 5. Spread about 1 T of the cheese mixture all along each strip. Take the zucchini slices and place them on the roll so that half of each slice is sticking out above the top of the pastry.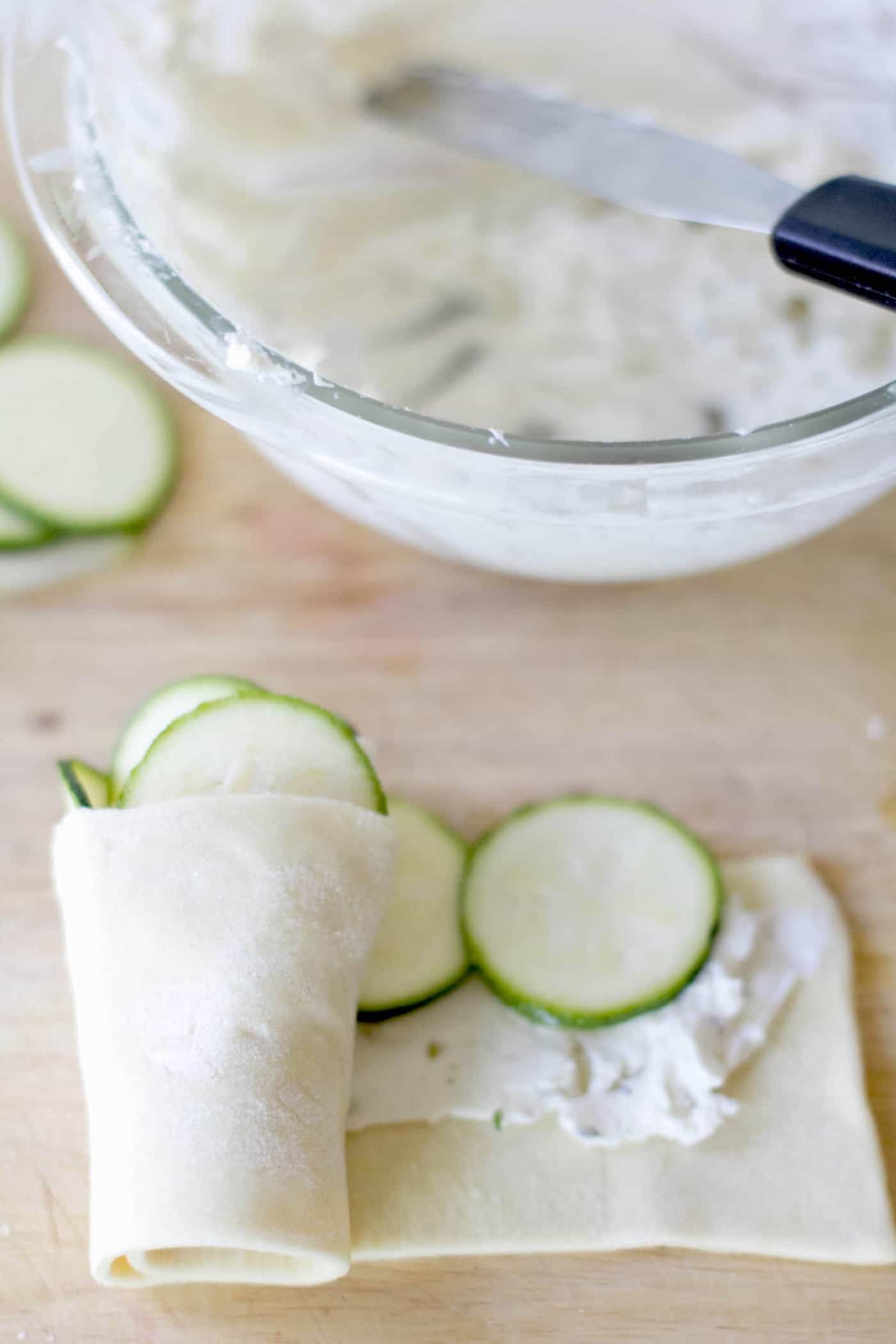 6. Starting from 1 end, gently roll the pastry up.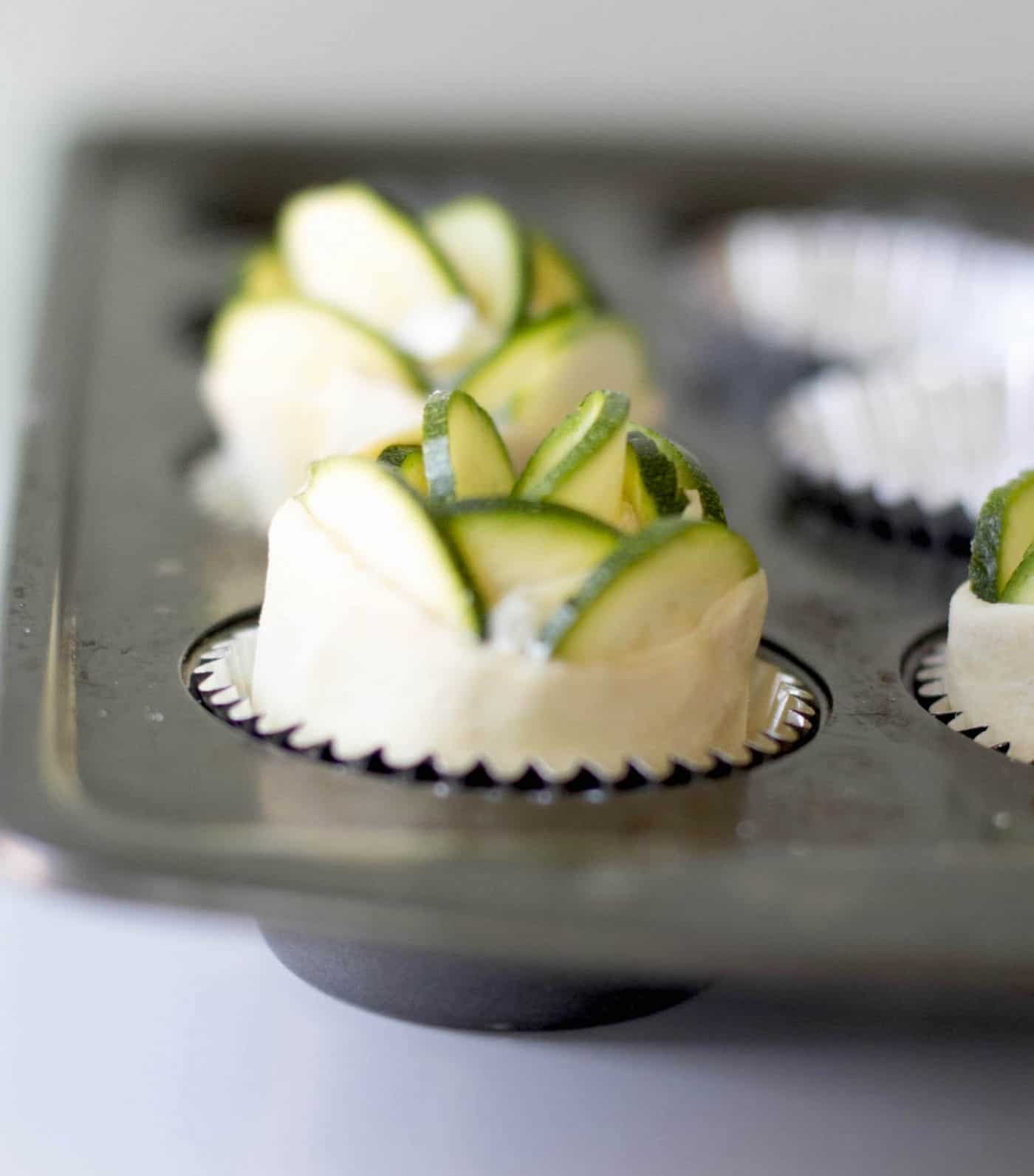 7. Place each roll into a muffin tin lined with foil wrappers and gently press down on each roll.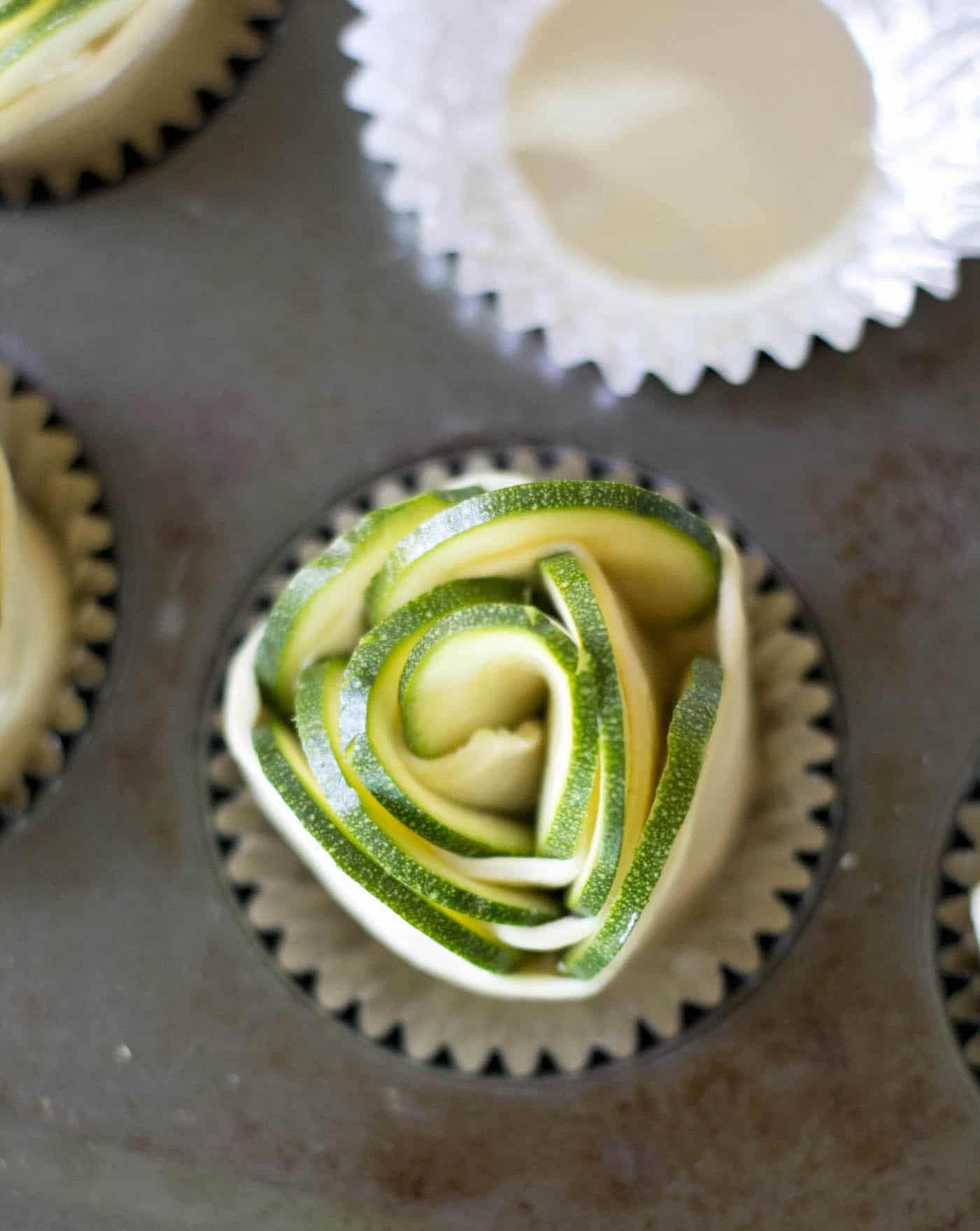 8. Brush each roll with an egg wash (1 beaten egg, 1 T water). Bake at 400 for 25-30 minutes.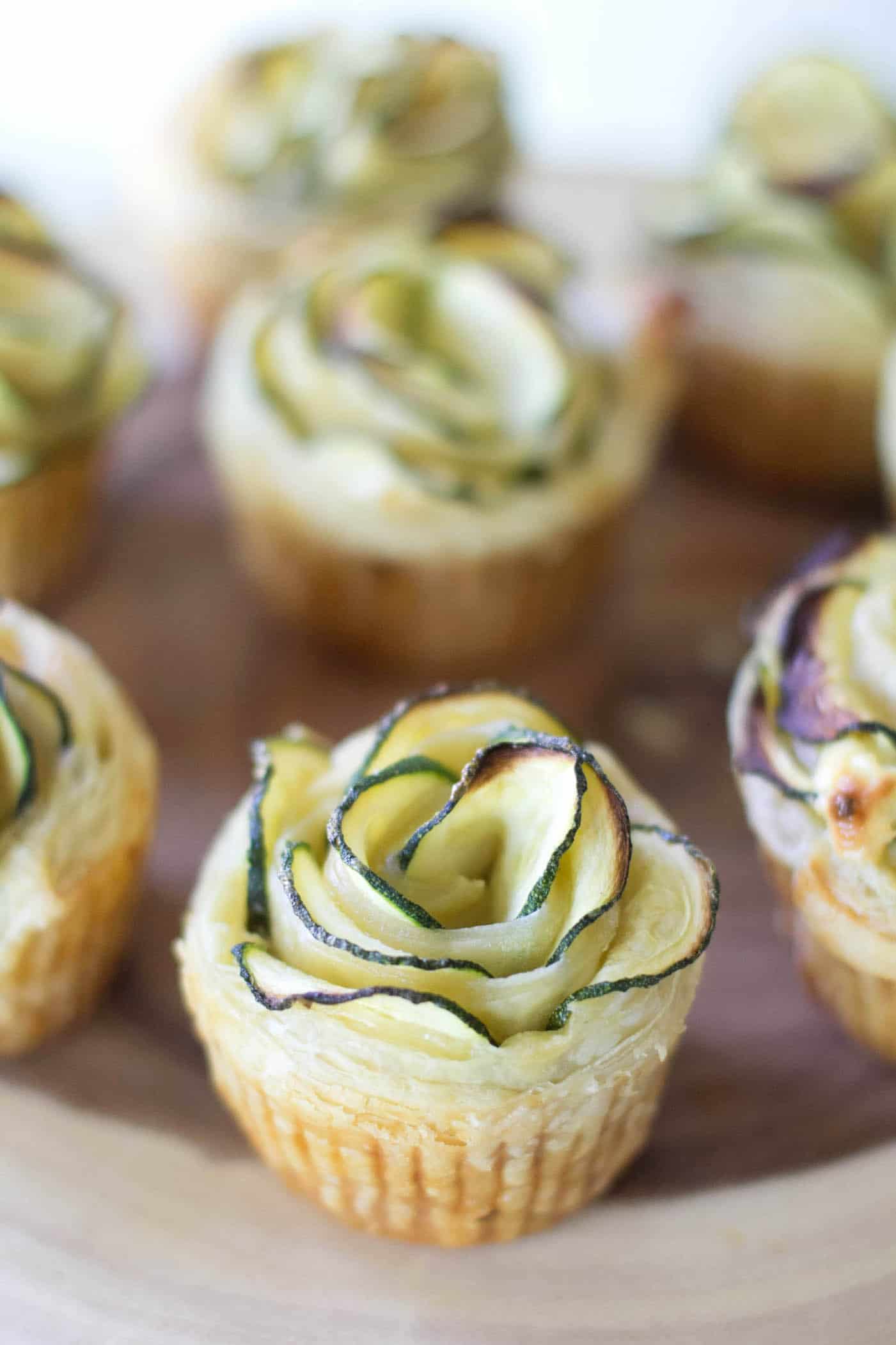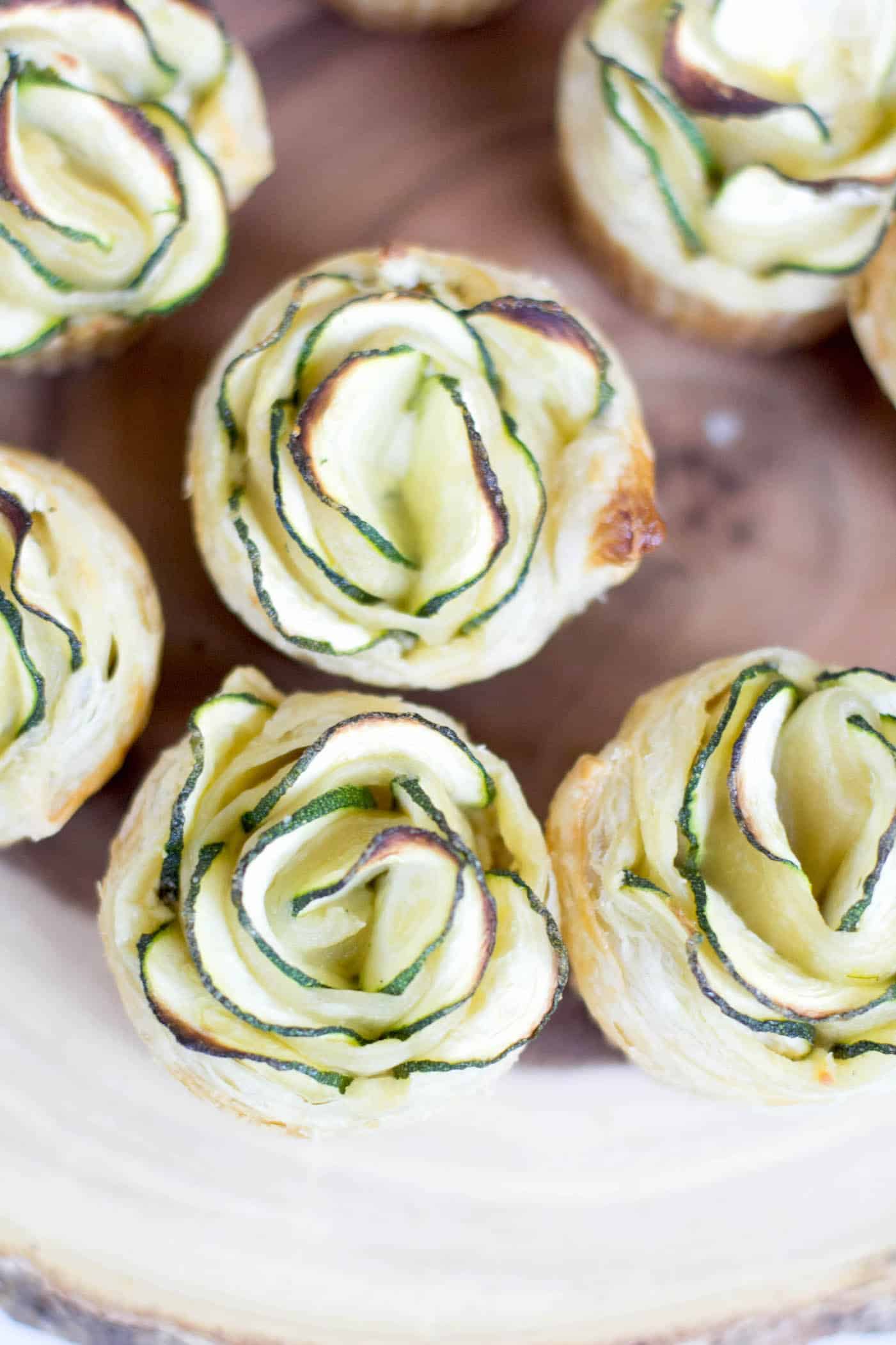 Note: These are beautiful but were so thick, they took quite a while to cook. I would suggest cutting each piece into eighths instead of fourths to help with that!
Did you know that you can make a gluten free puff pastry? That will be a great option for some of you who want/need to go that route! Happy holidays!