Learn how to make a pom pom wreath in three simple steps! You'll only need a few basic supplies, and it's perfect for beginning crafters.
Skills Required: None. Even if you've never crafted before, you can make this project. You just need to be able to make pom poms with a pom pom maker, and I'll show you how to do that!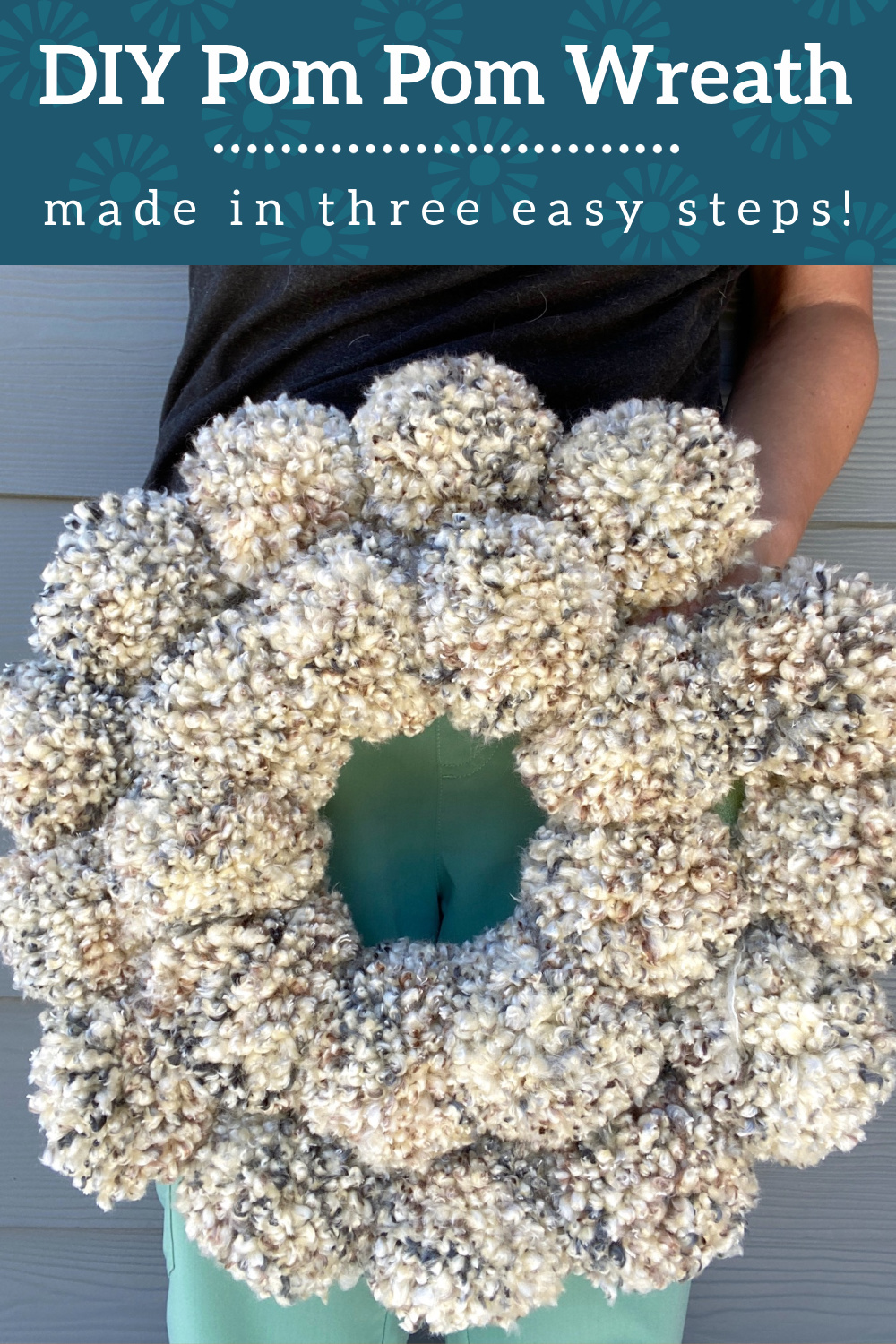 I don't know about you, but I have a huge amount of yarn in my stash. I'm a knitter with a lot of WIPs (works in progress). Not only are there several WIPs in my craft room, but there are also projects that (after several years) haven't even seen the light of day.
And I'm about to tell you something really embarrassing.
There are some skeins of yarn I've had so long that I don't even remember what I originally purchased them for. But I keep the yarn around because I figure either 1) I'll remember or 2) I'll figure out another project. And that's how this pom pom wreath came to be.
I'm guessing that the yarn I found was for some kind of blanket, because the neutral colors of the skeins seem like something I would have purchased to make for a gift. The yarn isn't quite loud or bright enough for anything I would wear. But it is perfect for home decor! Wouldn't this look great with rustic or farmhouse decor?
Pom Pom Wreath FAQs
Before we jump into the tutorial, I wanted to share a few frequently asked questions about this project. If you'd like to go ahead and see the project, go ahead and skip down to it. Otherwise, hopefully these will help those who are curious.
How do you make a yarn pom pom wreath?
It's easy! You're going to make at least 20 wrapped yarn balls and hot glue them to a wreath form. The nice thing about this project is that anyone can do it.
How much yarn do you need for a pom pom wreath?
I would estimate about 5 – 6 skeins, though it really depends on the size of your wreath form and the yarn weight. If you find your yarn on sale or have a coupon, don't be afraid to buy a little extra and then hold onto the receipt! I would rather have too many skeins and return the excess, personally.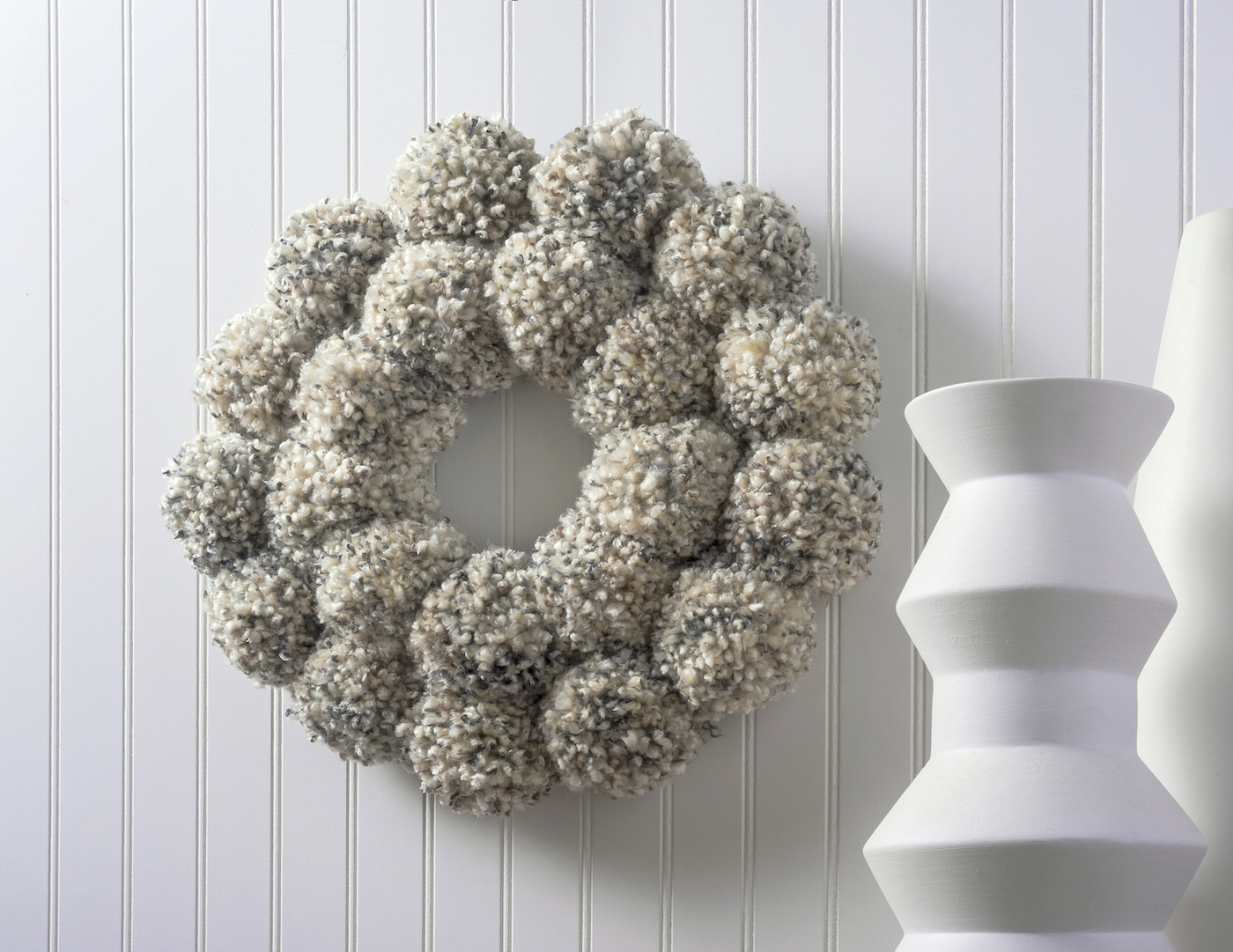 How do I make a cardboard wreath base?

It's pretty easy! You'll need some strong cardboard, scissors, string, and a pen or pencil. Make a circle to be the size of the wreath that you would like. Then make another, smaller inside circle.
Do this on multiple layers of cardboard, then cut them out and hot glue them together until the form is the thickness that you would like (until it's firm).
How long does it take to make?

It takes a minute, I'll be honest. You're going to be making a lot of yarn balls, so I would allow a few days to accomplish this wreath. It's not going to take two full days; ours took about seven hours.
But it really depends on the size of the pom pom maker, the wreath form, the weight of the yarn . . . and how fast you wrap.
What crafts can you make with pom poms?
So many things! We have a collection of pom pom crafts, and we've made a garland, wall hanging, beanie, pillow, Easter garland, and even an owl. You can make fashion, home decor, and so many other things. Once you get started making fluffy balls with yarn, you're not going to stop.
---
Are you ready to dive into some serious yarn wrapping? Let's do this.
How to Make a Pom Pom Wreath
This wreath is made with a simple three step process: make yarn pom poms, glue them to a wreath form, hang! Here's how it's done.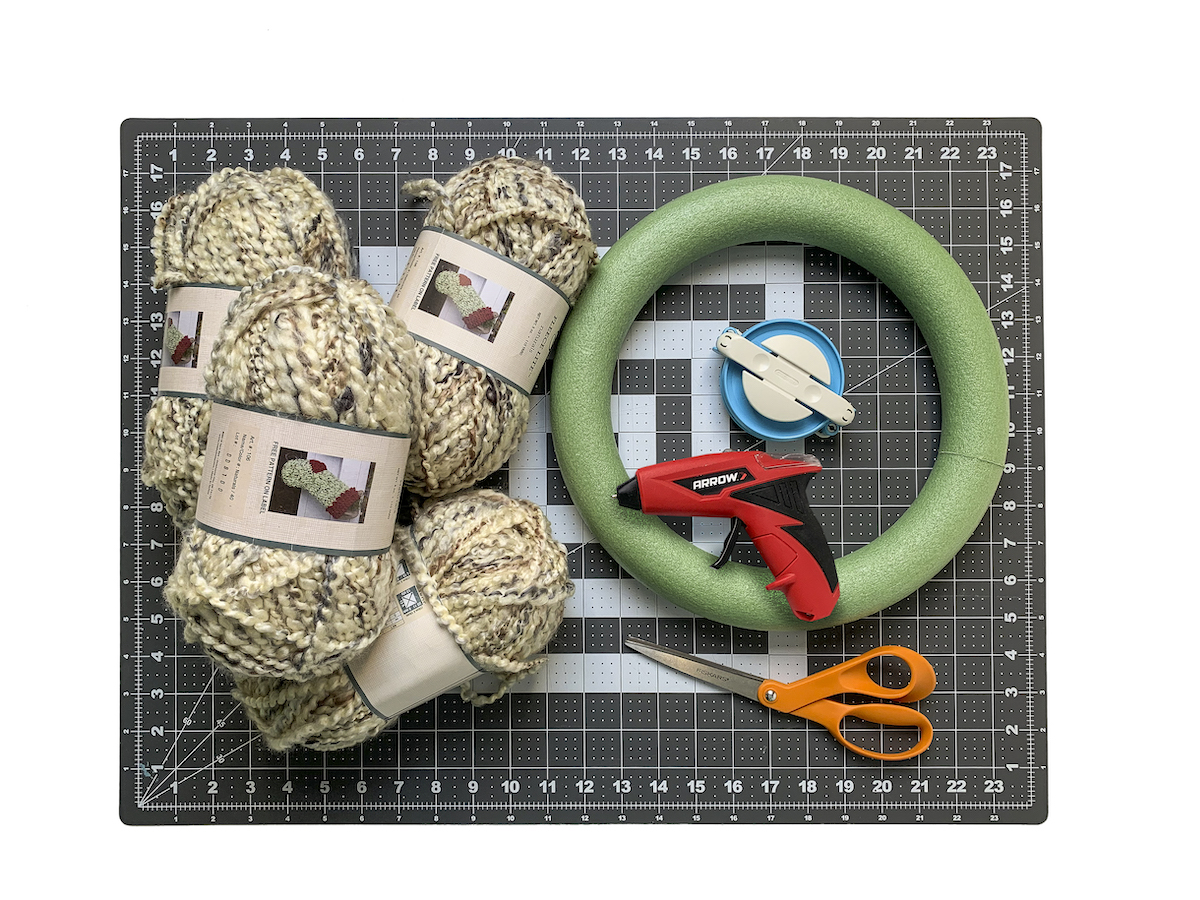 Gather These Supplies
Foam wreath form – 12″
Yarn – 5-6 skeins
Hot glue gun and glue sticks – I love my Arrow cordless
Pom pom maker – large
Scissors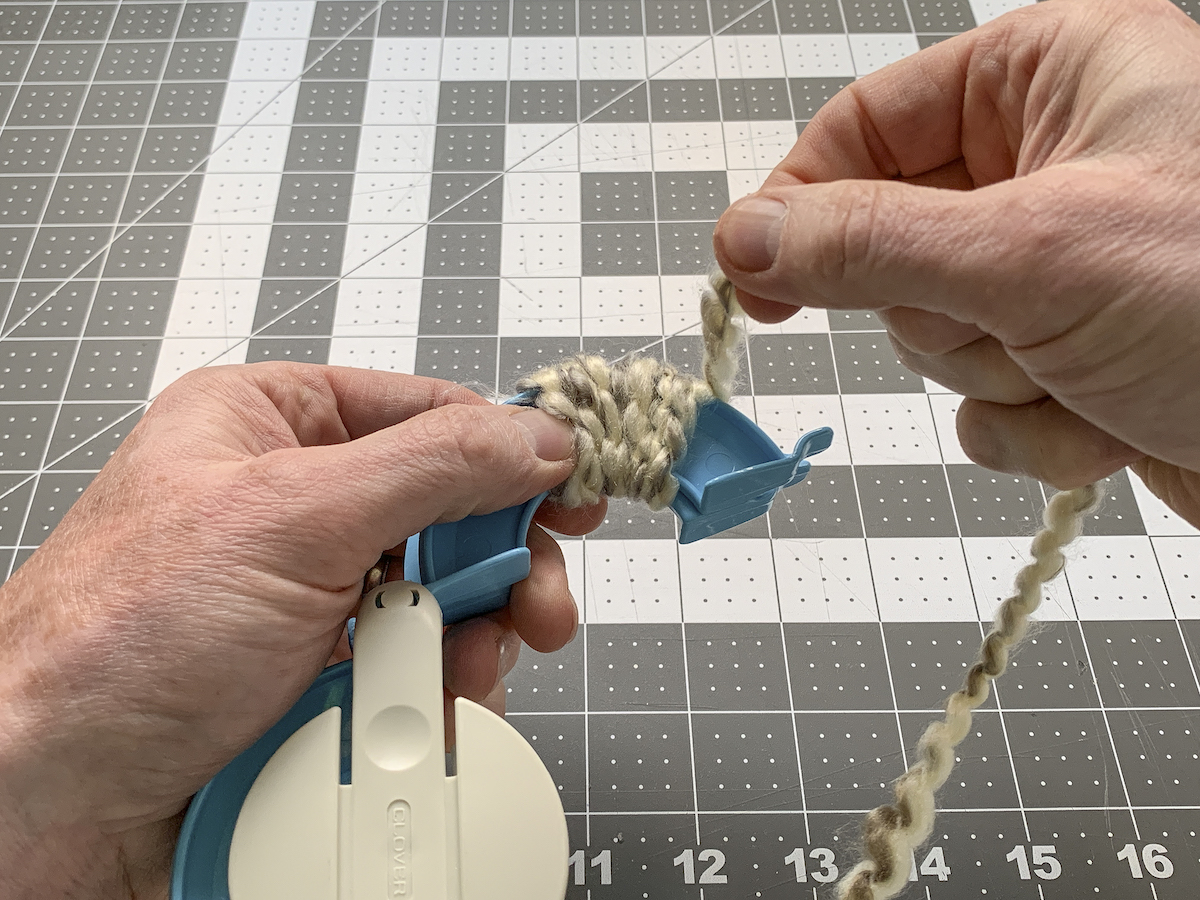 For this project, we used the Large Clover Pom Pom maker found here. You'll begin by opening one end of the tool, both pieces. Then you wrap yarn around the pieces.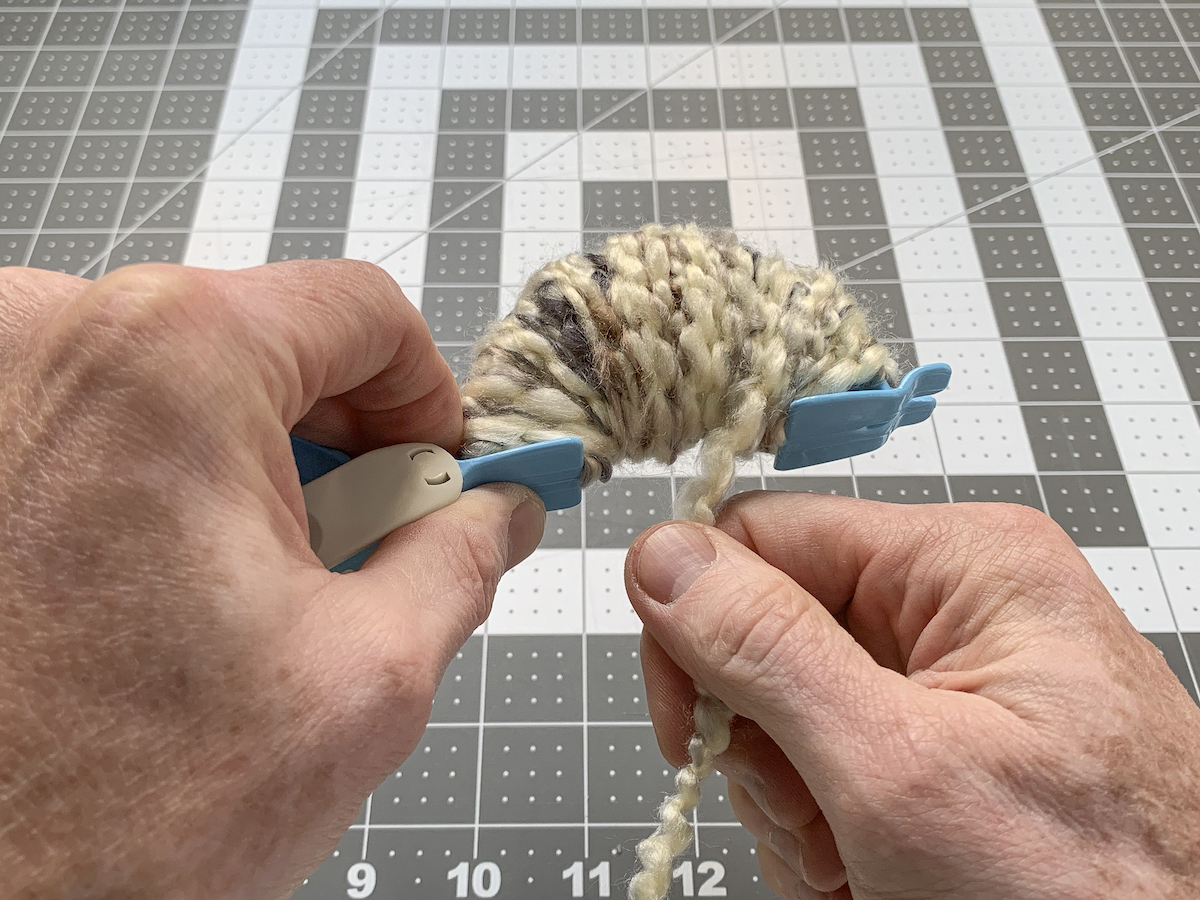 This is where the time commitment lies, as you'll see. You're going to wrap yarn around the two pieces until it fills the entire "U" shape on the tool, as seen above.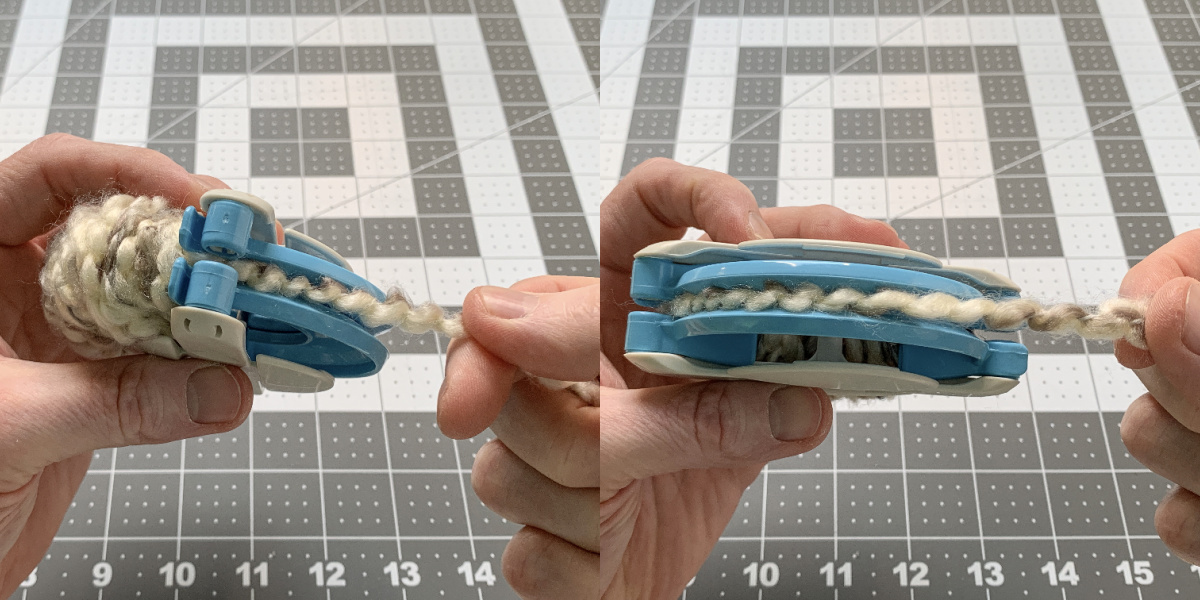 Once one side is wrapped, you bring the yarn over to the other side of the maker. DO NOT cut the yarn. Open the two pieces like you did the first side.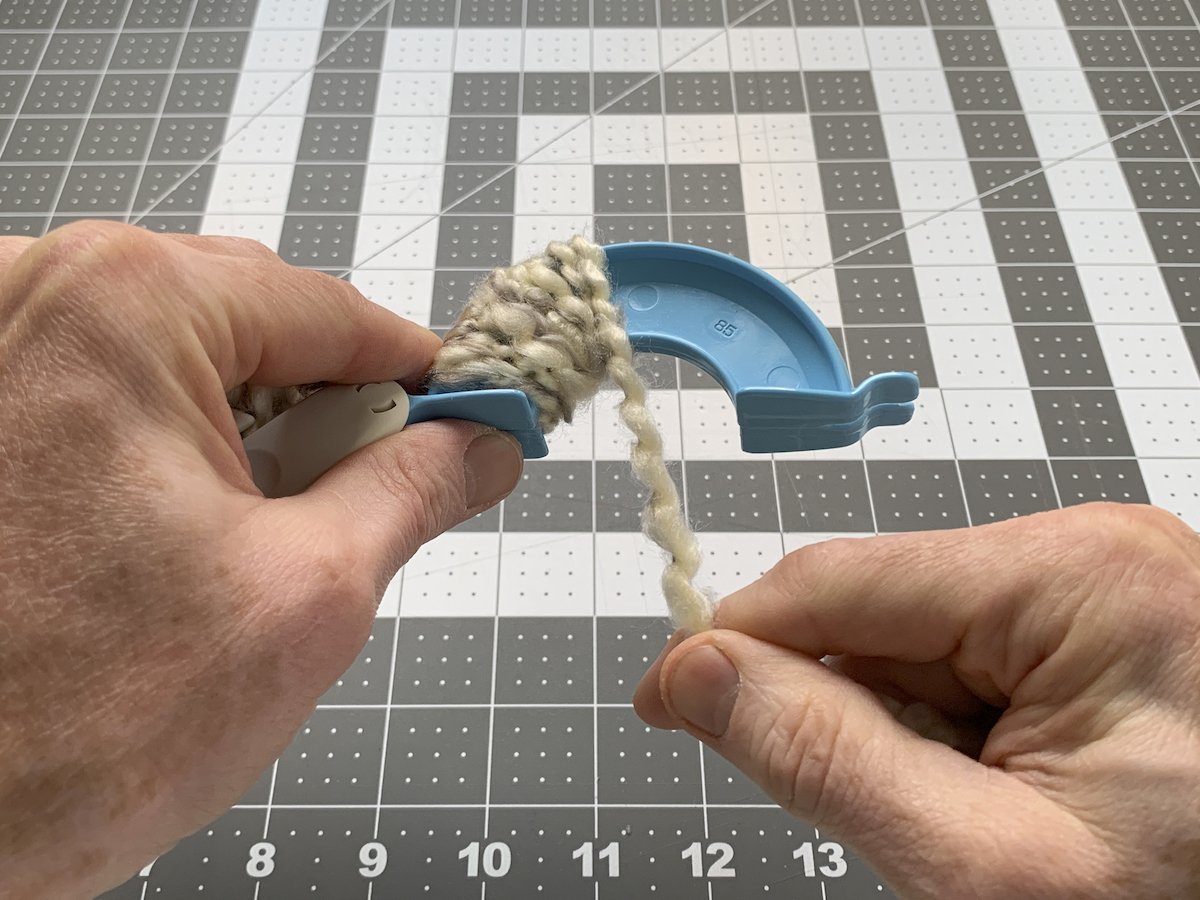 Repeat what you did before with the pom pom, wrapping all the way around . . .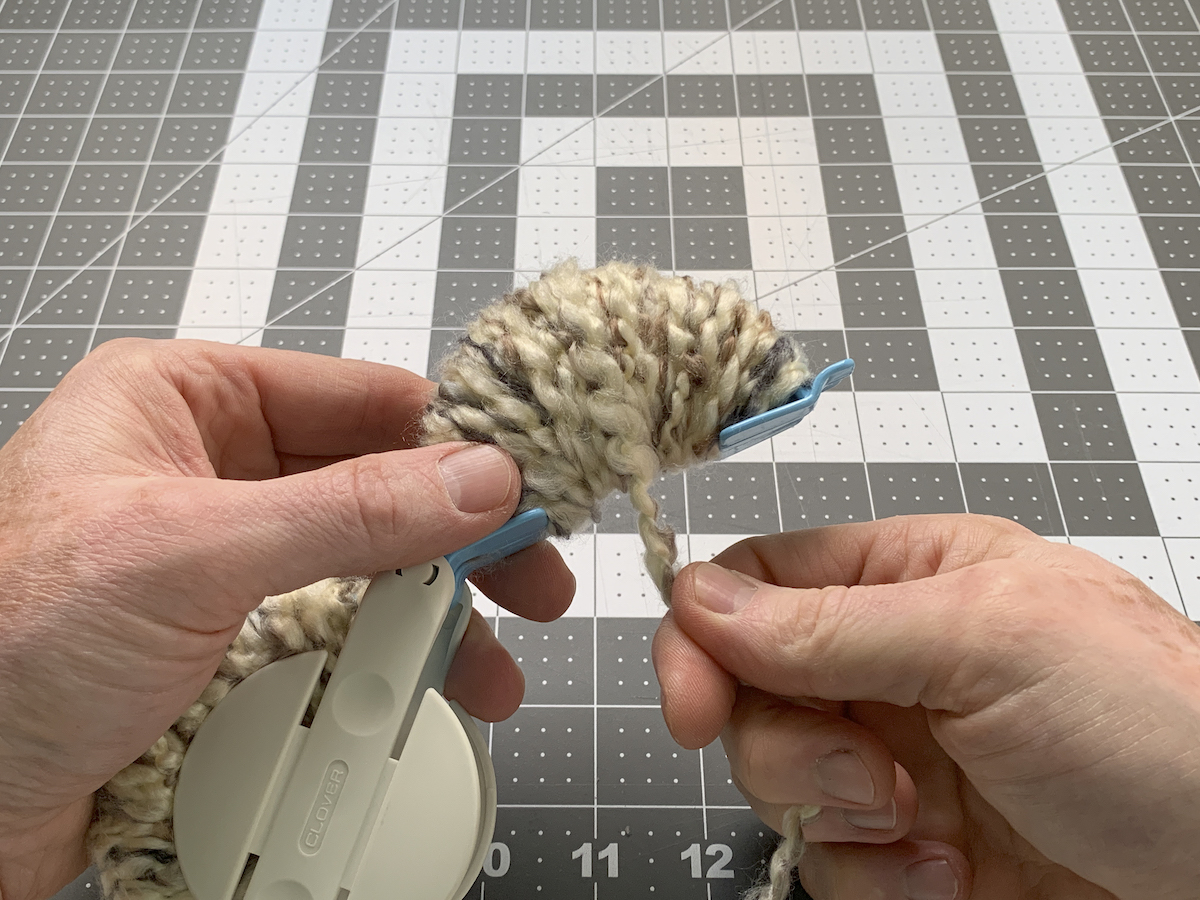 until you fill the other side of the tool.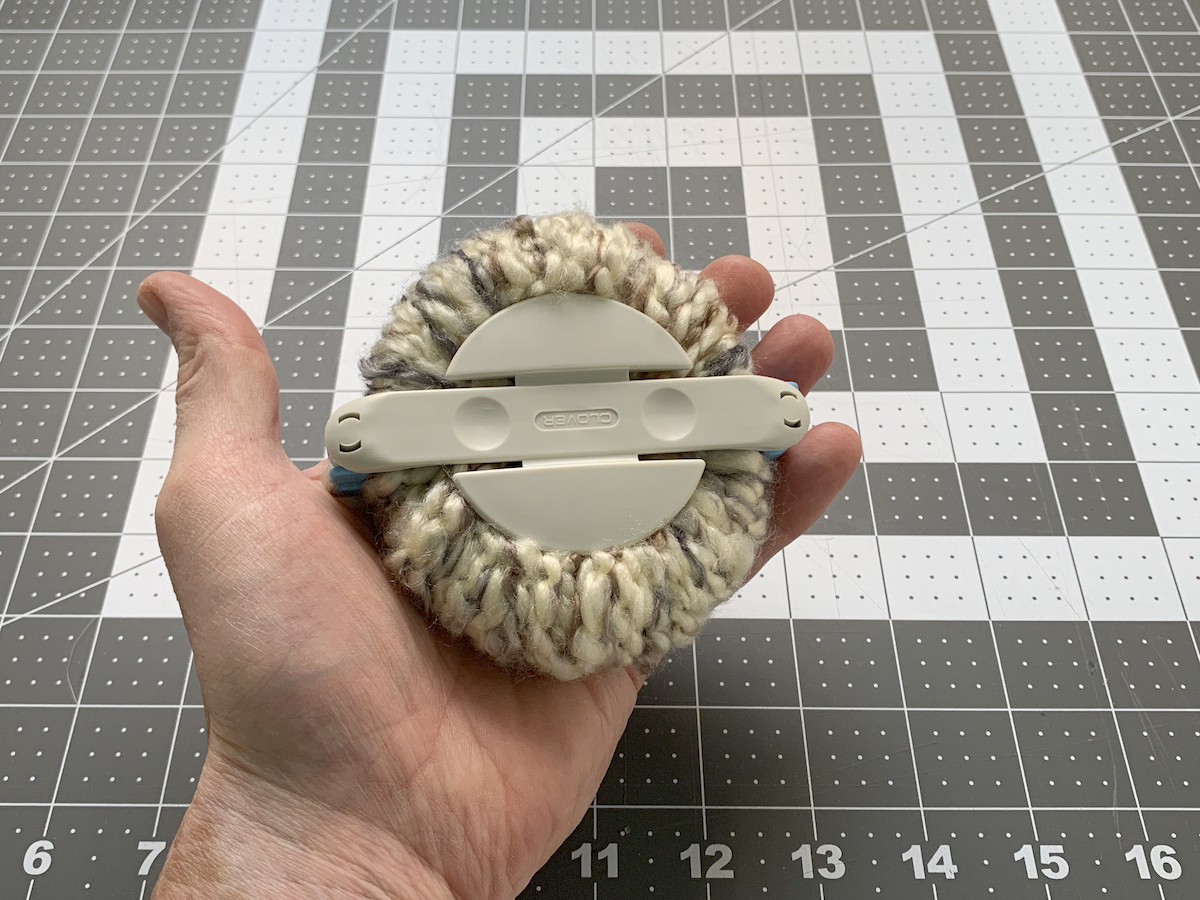 Close both sides and this is what your tool will look like.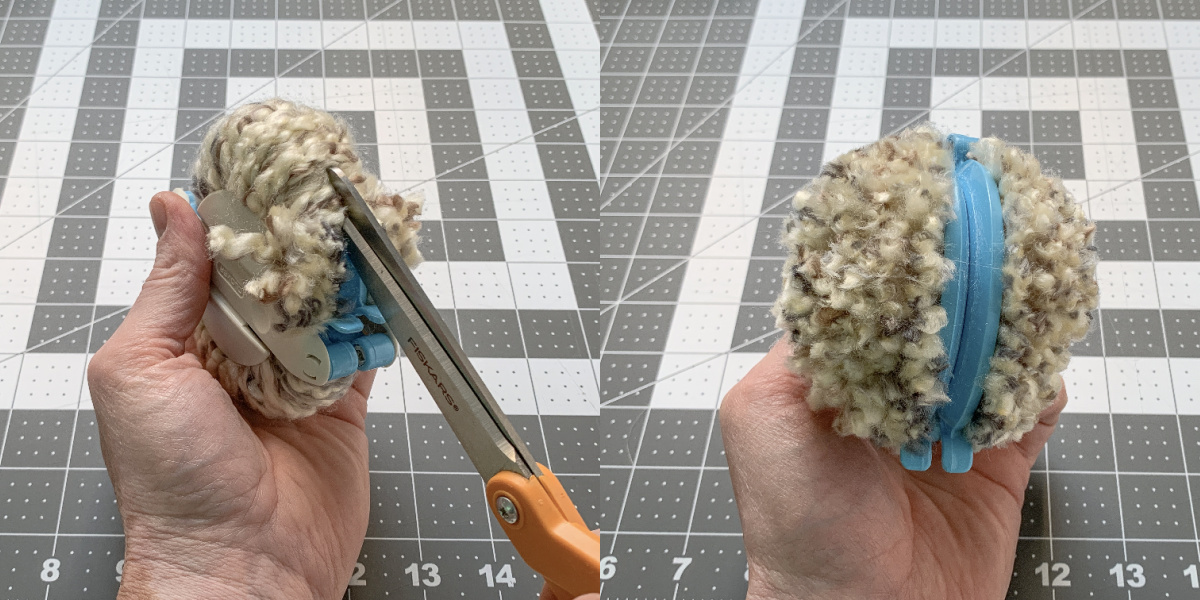 On both sides of the tool, cut the yarn with the scissors as shown.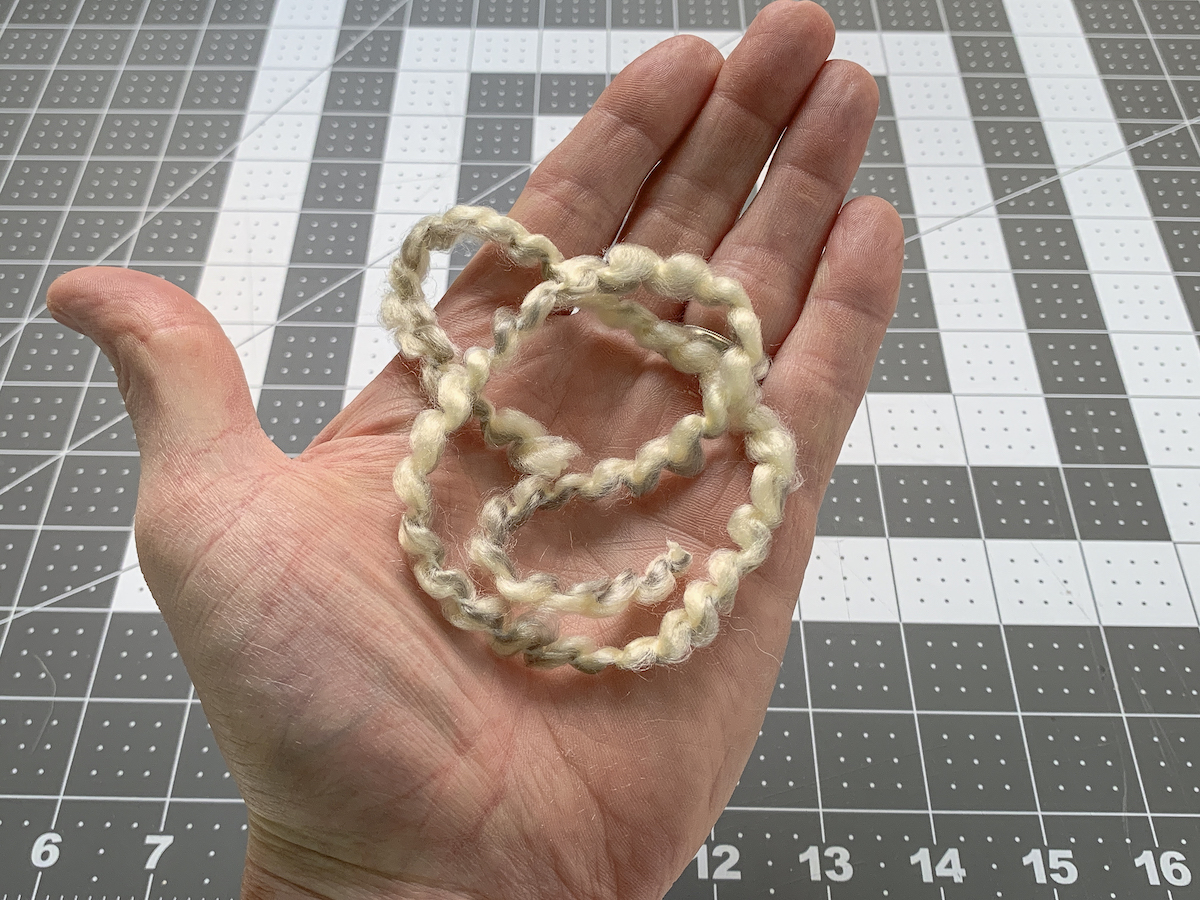 Cut a piece of yarn about 12″ long. You're going to use this to tie your yarn pom pom while it's still in the tool.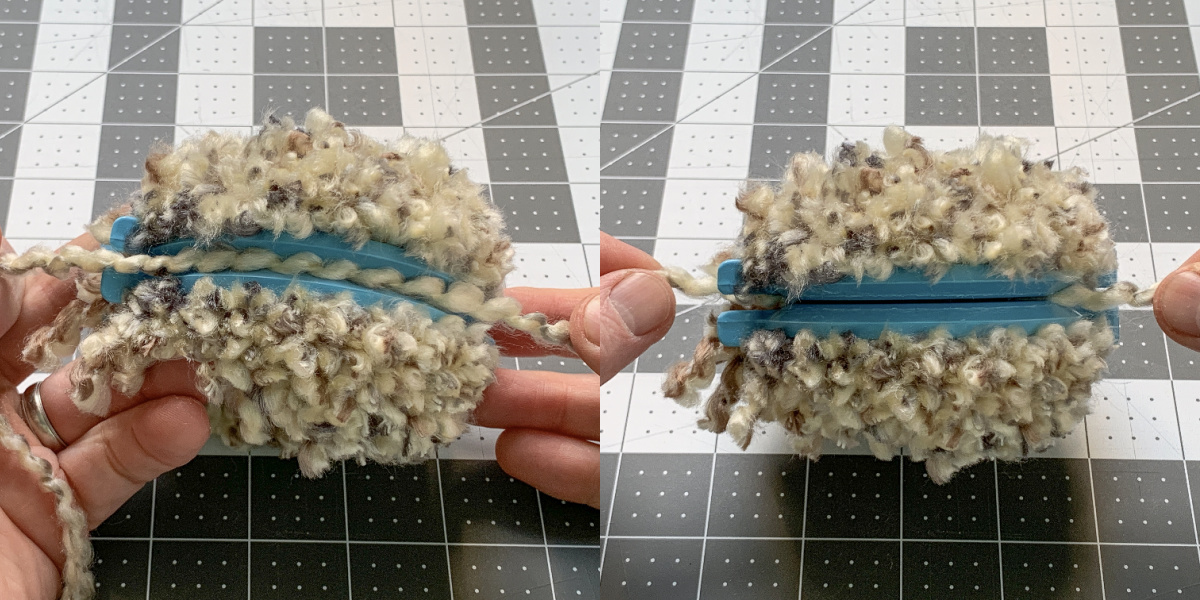 Wrap the yarn around the center of the tool once and tie – then do it again and create a knot. You want to secure this tightly so your pom pom doesn't fall apart once you remove it.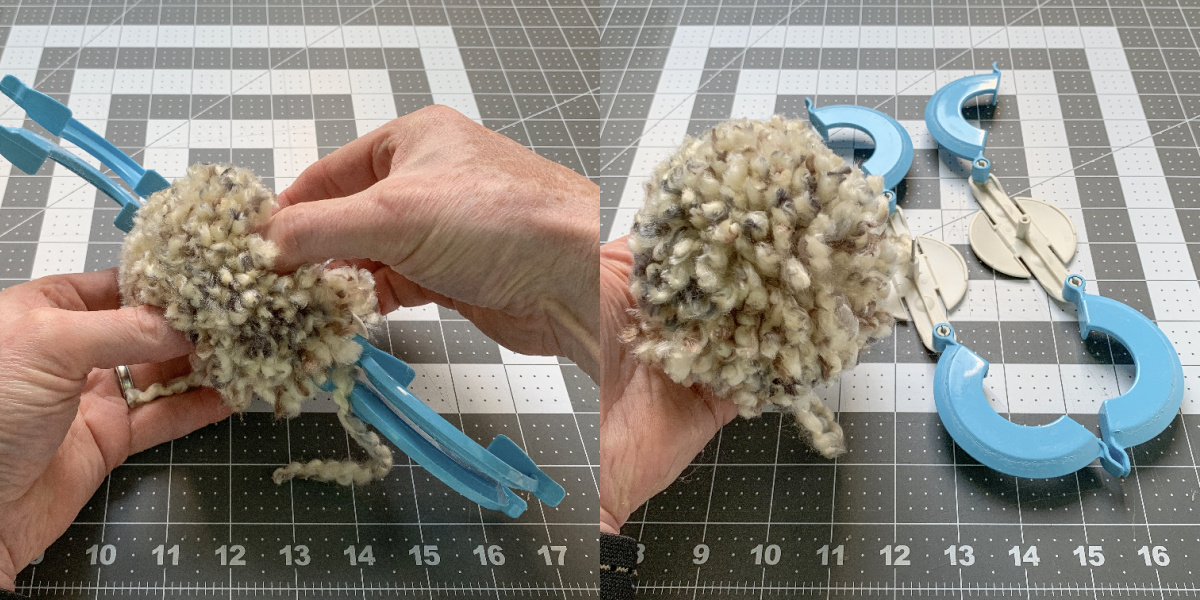 Now you are free to open both sides of the tool and remove your yarn ball!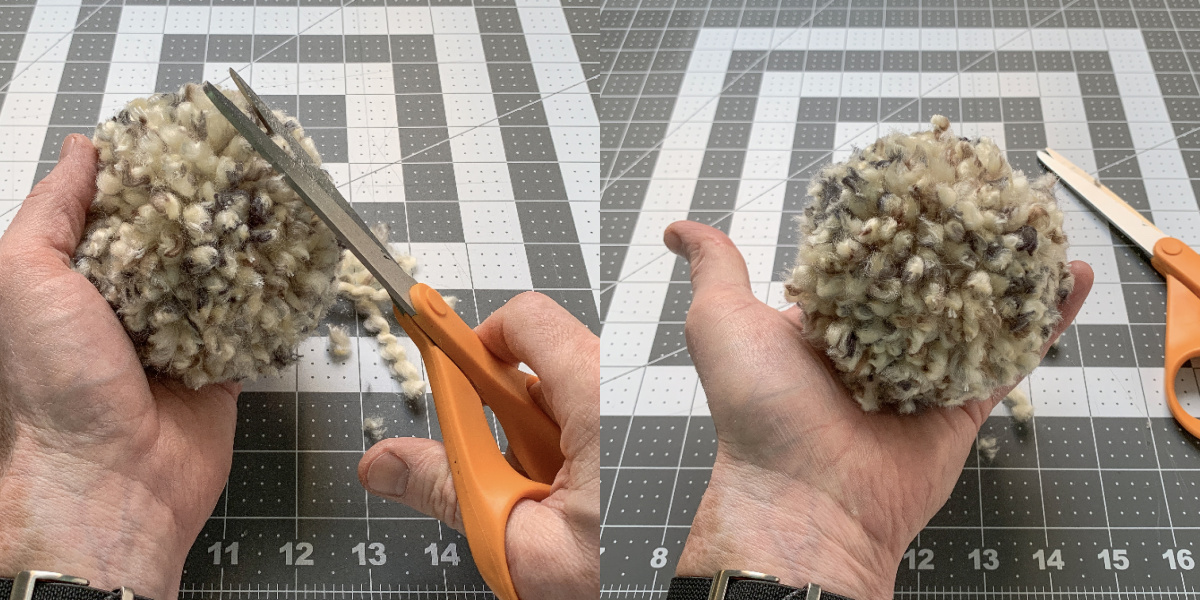 A yarn pom pom can be kind of "scraggly" when removed from the tool, so you can trim it with the scissors to even the threads out.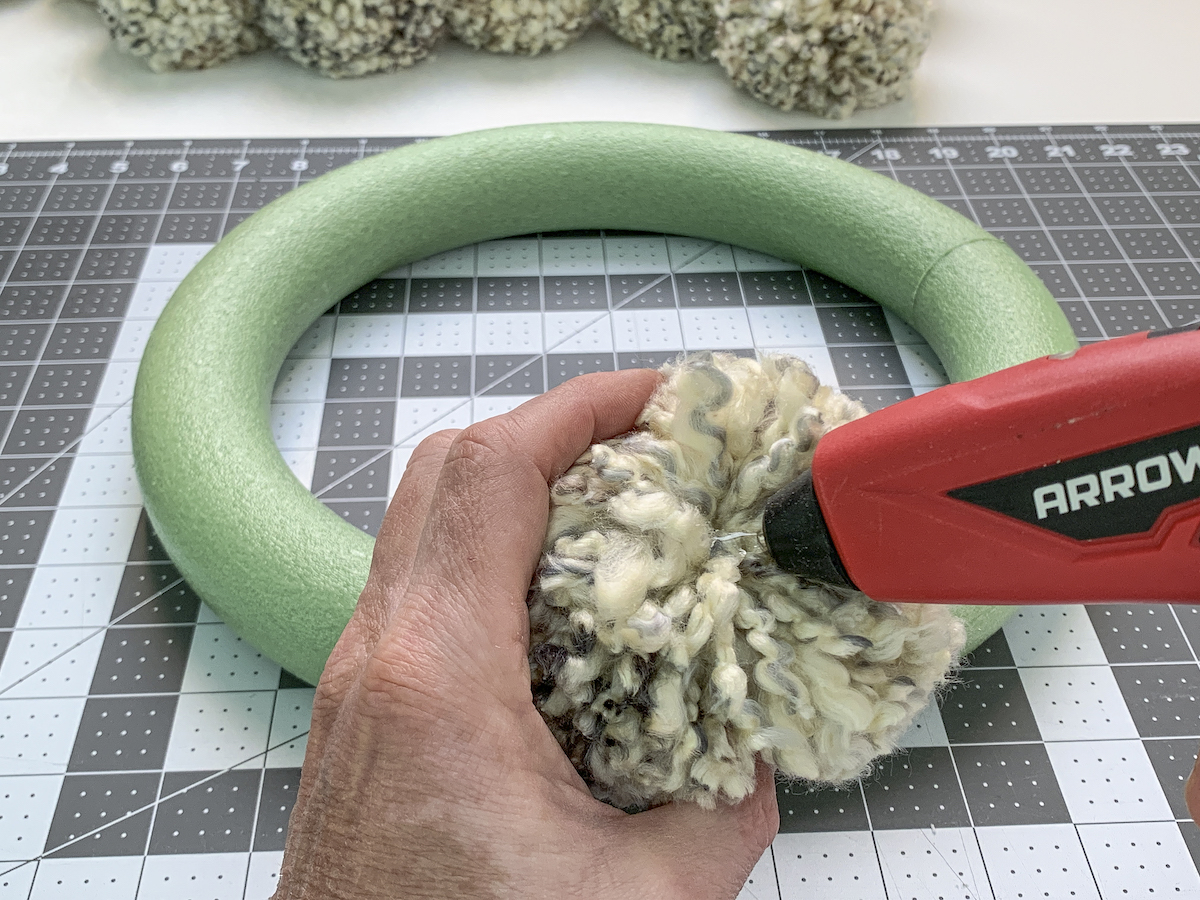 Take a pom pom and spread the yarn open so that you can place some hot glue on the ball. You don't want the glue at the end of the threads because it won't be secure.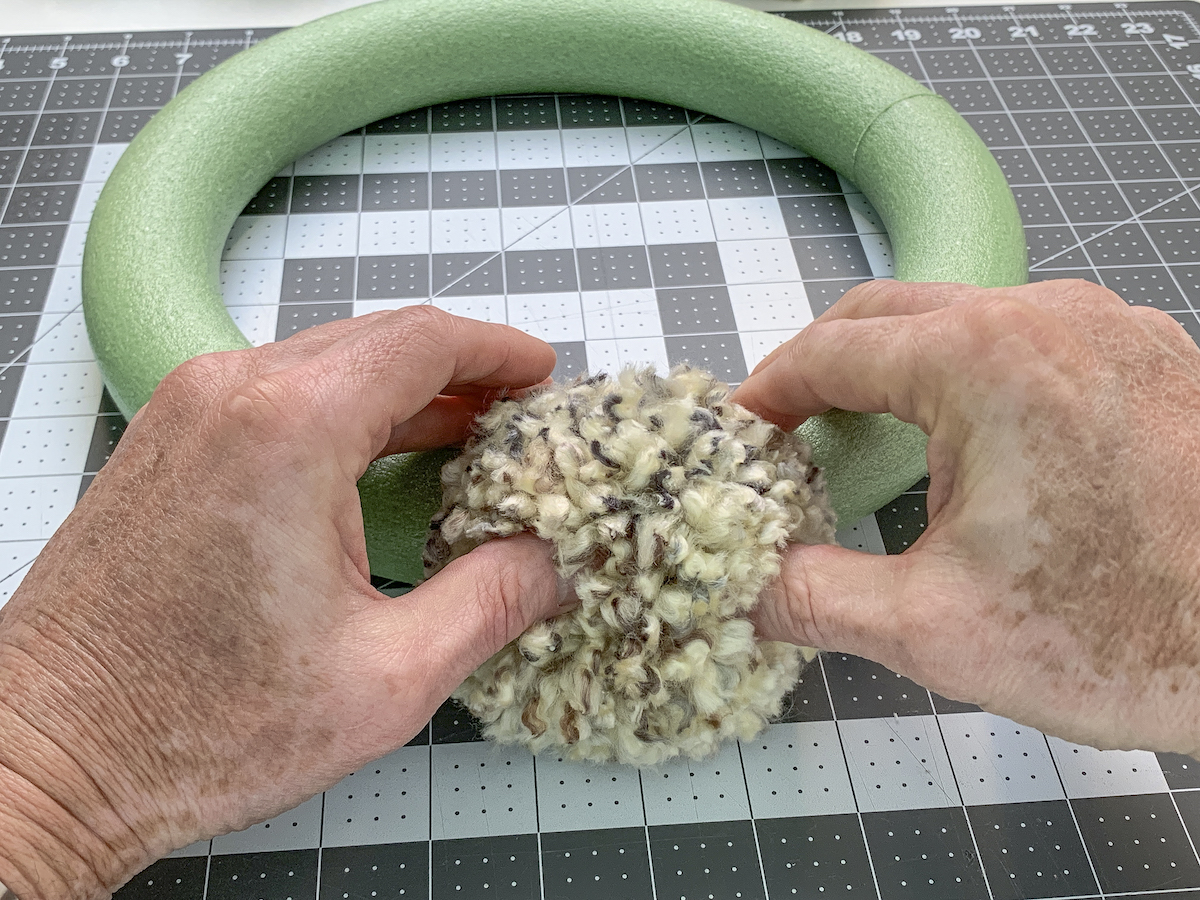 Immediately press down on the wreath form to make it stick. Hold for a few seconds to make sure the pom is secure.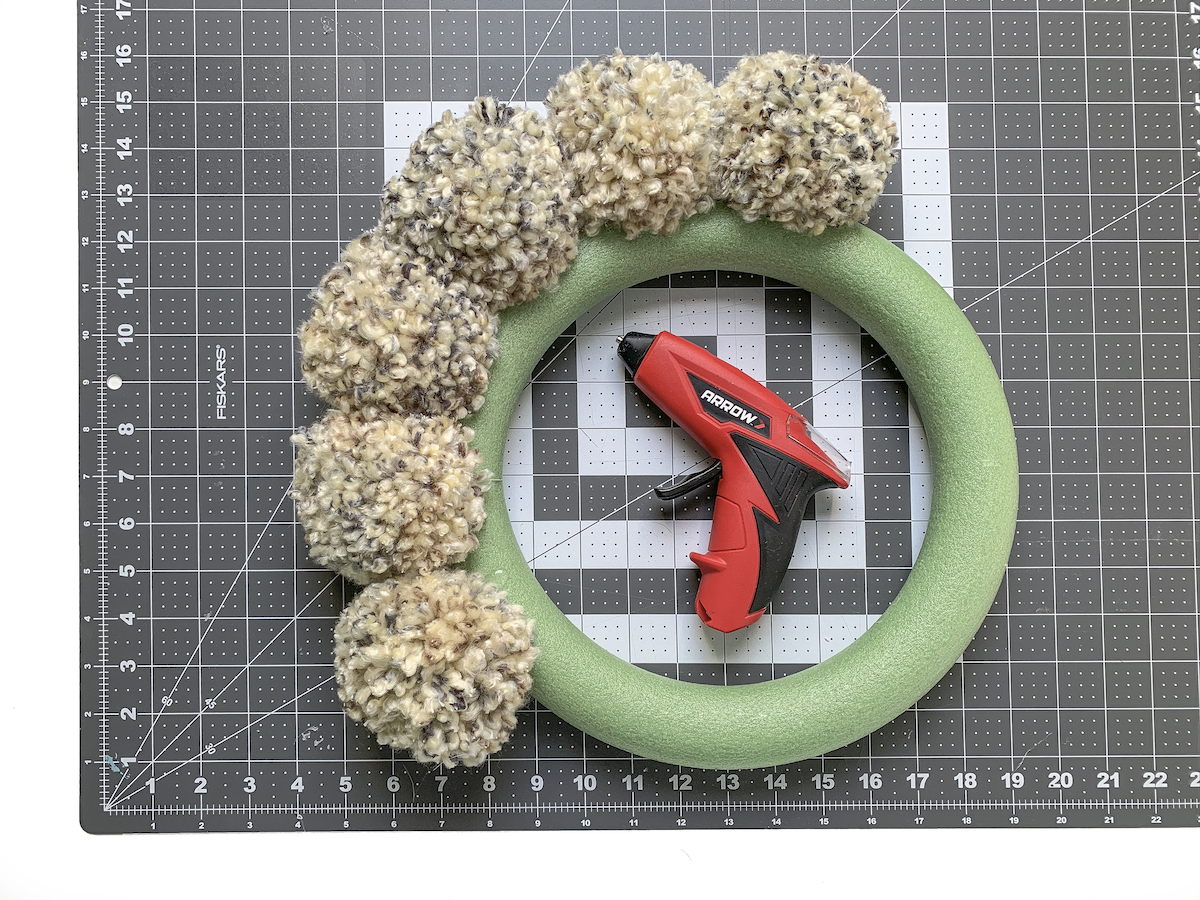 Continue around the wreath form, doing the outside edge first. Then you're going to do the top. The gluing process is very quick compared to making the poms!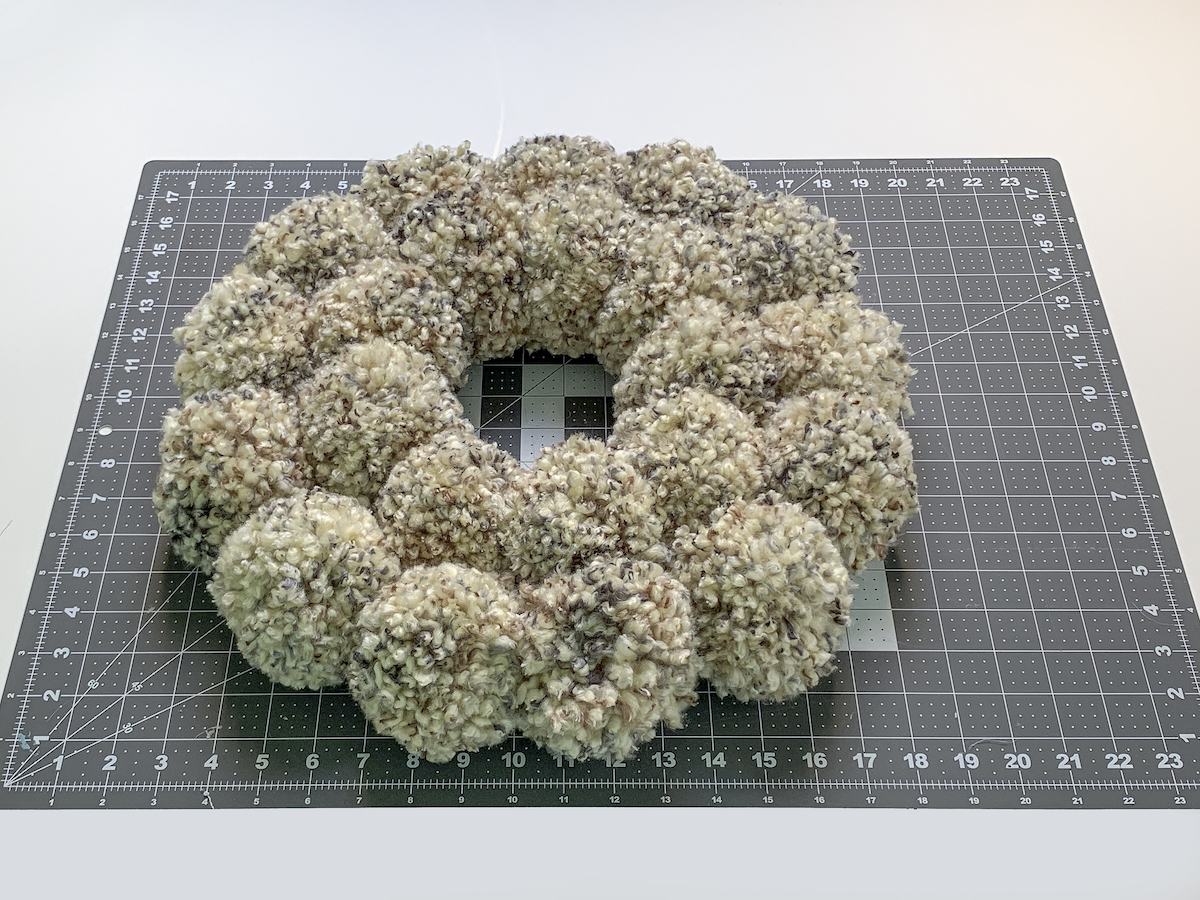 Here's the finished project – the only thing left to do is hang it.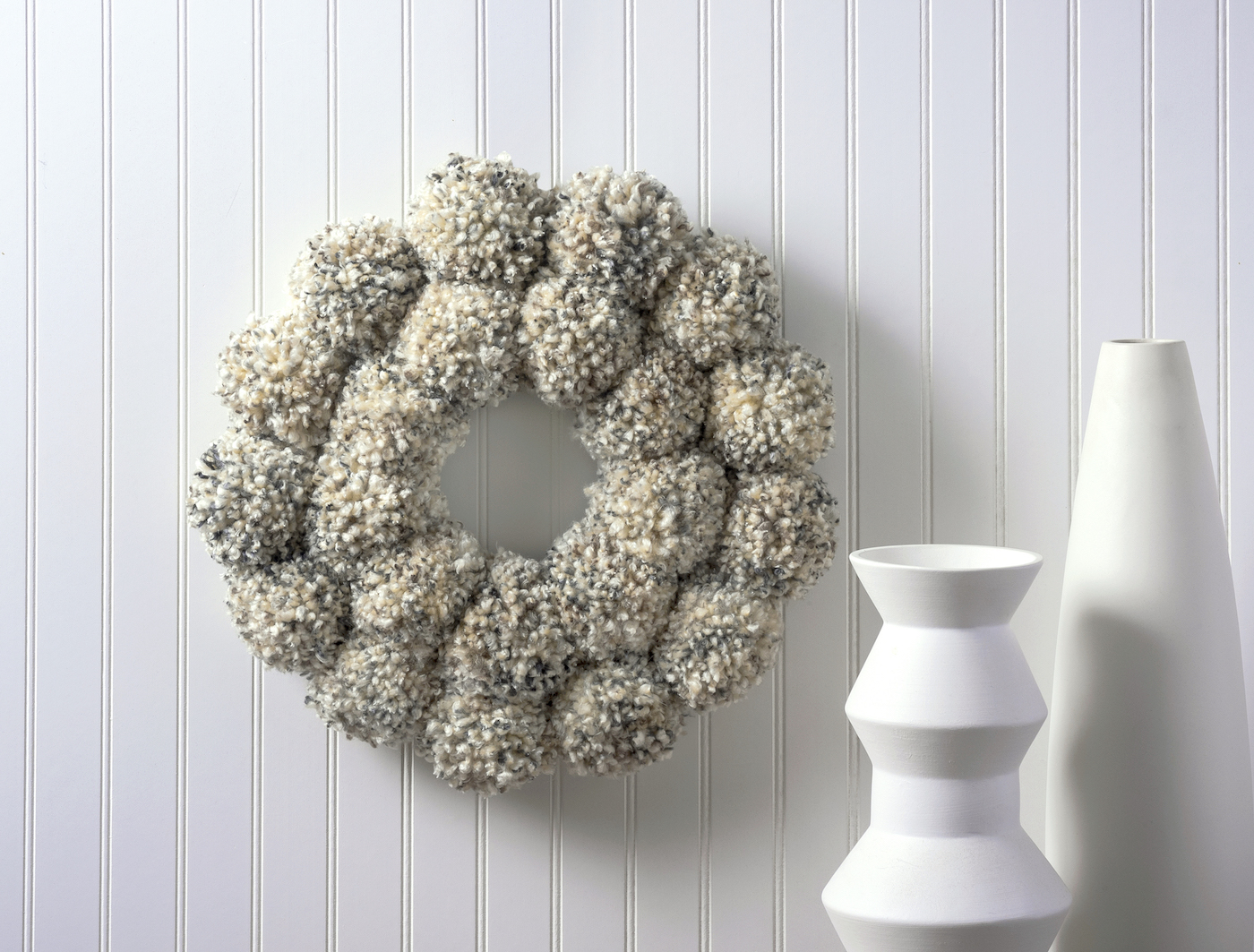 I really, really love the results. This pom pom wreath turned out exactly as I imagined it!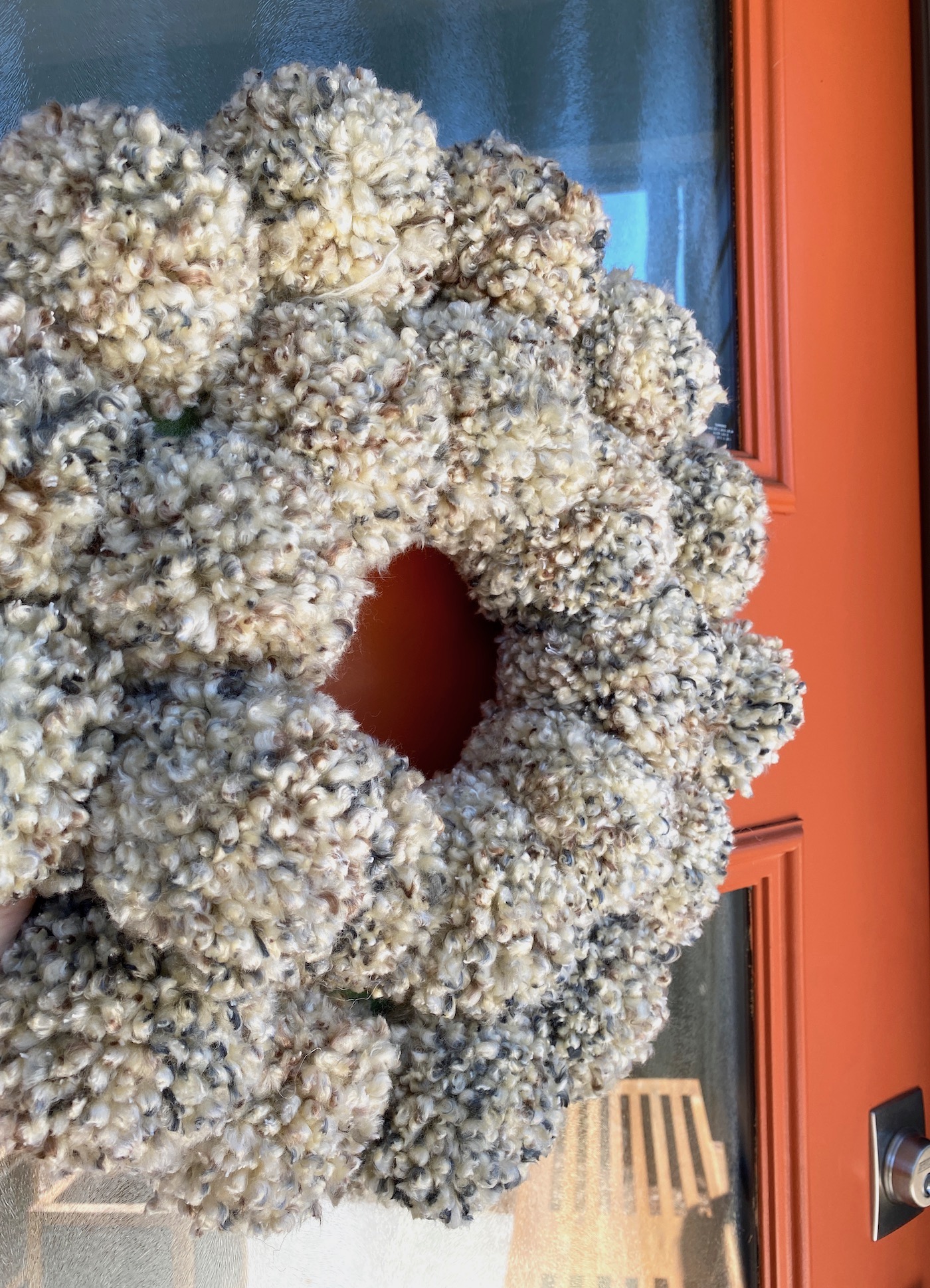 If you have a covered front porch, this bad boy looks awesome on a front door!
Yield: 1 wreath
Pom Pom Wreath
Use yarn and a pom pom maker to make this simple pom pom wreath! This is a very easy home decor project.
Total Time
7 hours
15 minutes
Materials
Foam wreath form
Yarn - 5-6 skeins
Tools
Hot glue gun and glue sticks
Pom pom maker
Scissors
Instructions
Create pom poms using the instructions on your pom pom maker and the yarn. Make enough to cover the entire wreath.
Trim all of the pom poms with the scissors.
Working with one yarn ball at a time, hot glue around the bottom outside edge of the wreath form.
Start adding pom poms with hot glue around the top. Fluff the yarn and continue adding until the wreath form is covered.
Use Command Hooks or a wreath hanger to display.
Notes
Time can vary greatly for making this project! It really depends on how fast you are making pom poms.
---
What do you think of this project? I'd love to hear in the comments! I'd also love if you'd check out these other DIY wreaths: