Do you have pretty yarn in your stash but aren't sure what to do with it? Make these 50+ pom pom crafts that will inspire you!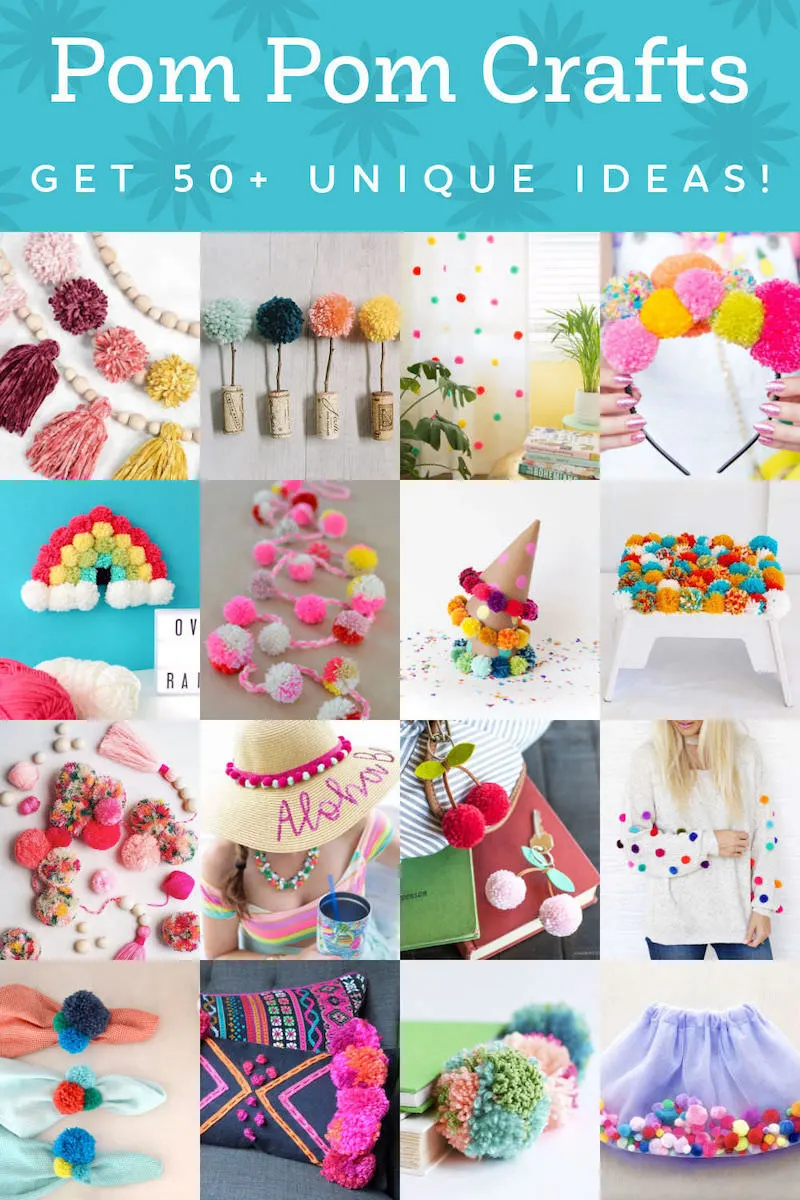 I'm a huge sucker for pom poms. In fact, I have two big bags of them in my craft stash, and I also have a bunch of pom pom trim. I don't know what it is about them – I just love the colorful fuzziness!
The only problem is that besides making a pom-pom monster, I haven't had any brilliant ideas of what to do with them. And what do you do with a pom-pom monster?
Anyhoo, this collection of 50+ pom pom crafts gives me some great inspiration for how to use what I currently have in my stash – and tempts me to buy more.
I'm going to force myself to make one of these projects first before I go hog wild and buy more pom poms. Which one is your favorite? Scroll down to see them!
Pom Pom Crafts
Pom pom crafts are perfect for beginners! You're going to love this list of over 50 ideas, ranging from decor to party to jewelry to fashion and more. Perfect for all skill levels.
---
Which of these pom pom crafts is your favorite? I'd love to know in the comments! I'd also love for you to check out these other ideas: