A handmade blanket from neckties is one of my most prized possessions! Learn how to make the coolest necktie crafts using thrift store finds! Grab some from Goodwill and try one of these crafts with ties.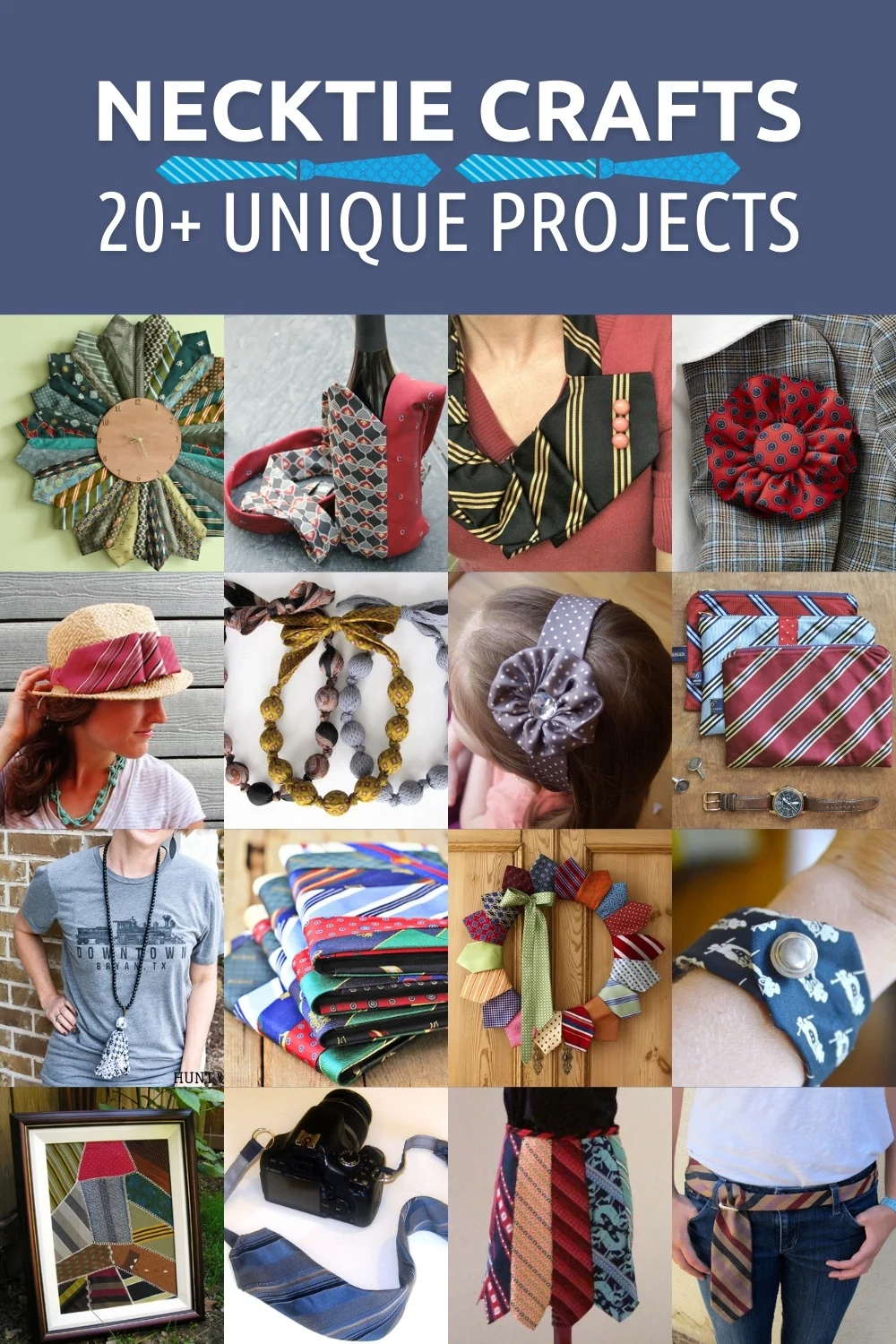 One of my most treasured possessions is a blanket that has been in my family forever – a blanket made from men's neckties! I believe my great-grandmother sewed it with my great-grandfather's old ties when he retired from working.
I absolutely love that blanket, and it's always been special to me as a handmade item that we treasure in our family. As a result, I've always loved crafts with ties!
I've been thinking about going to the thrift store and buying a few ties and making something, so I pulled together a collection of 20+ unique projects that you can make with them.
Check out the list below and let me know what you think in the comments. If you have another idea I haven't captured, I'd love to hear that too!
Crafts with Ties
Whether you found a deal on thrift store neckties or want to make a memorable keepsake using ties you own, you are sure to find a great DIY in this list of tie crafts.
---
If you enjoyed these necktie crafts, I'd love for you to check out these other ideas I think you're also going to like: