Personalize, decorate, give as a gift – these alphabet crafts are timeless as far as I'm concerned. Everyone loves DIY projects with letters, and here are 25 of my favorite ideas!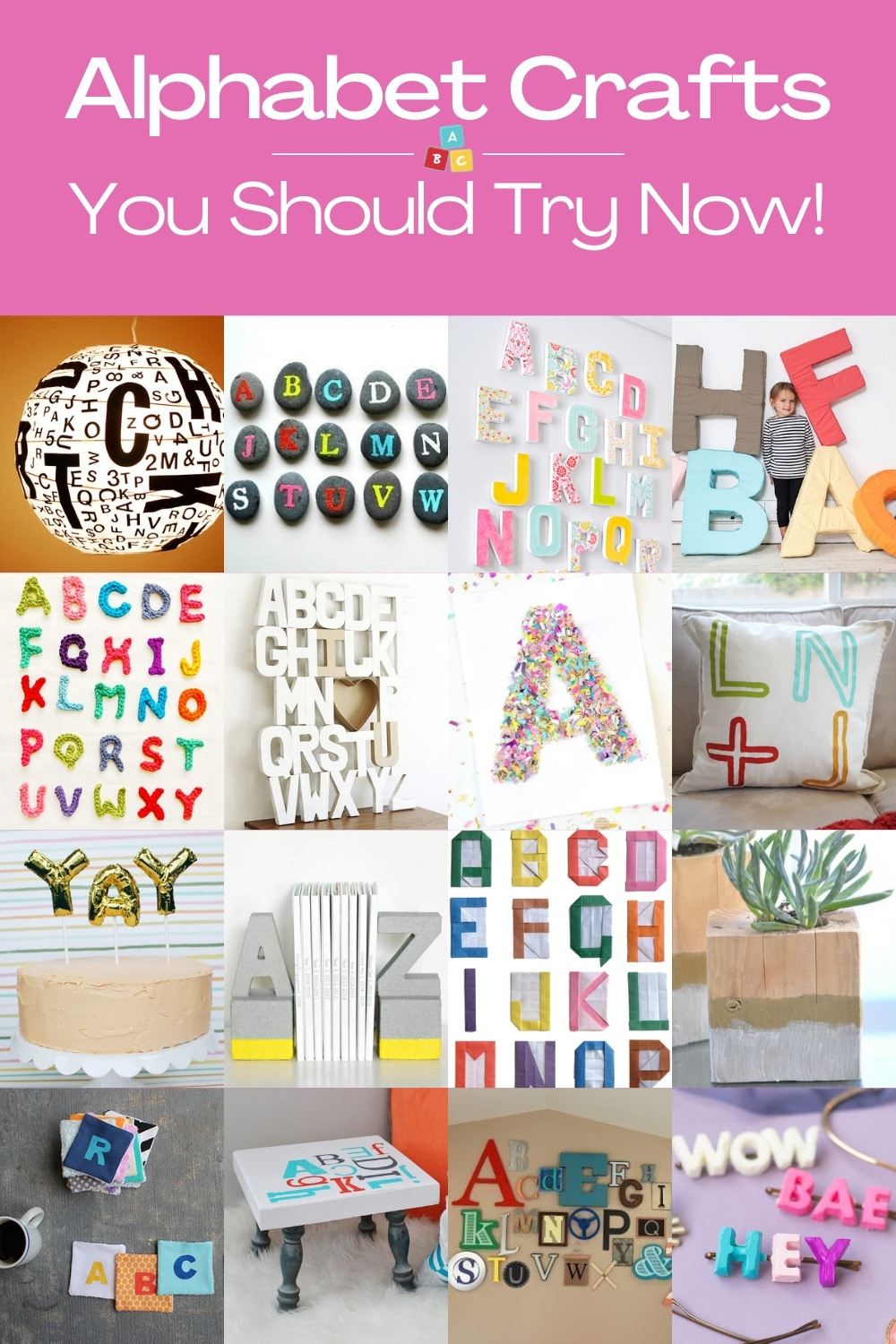 As far as I'm concerned , alphabet crafts are timeless. I guess it's something about learning your letters when you are little. I don't know, but I love decorating with them!
They are fun for personalizing, especially when it comes to kids' rooms and decor. Give me a good alphabet project and I'll take it any time.
If you are interested in making some alphabet crafts yourself, take a peek at the list below. I've put together 25 of my favorite ideas, and I wanted to share with you. Keep scrolling down to get them!
Alphabet Crafts
If you love a good letter craft here are 15+ projects you're going to enjoy. These DIY alphabet crafts include wall art, jewelry, sewing, and so much more!
---
Inspired by all of these DIY alphabet projects? There are eight ways to decorate letters in this video below. Press play to check them out:
---
If you enjoyed these ideas, I think you'll like these other posts as well: