Looking for some ways to reuse your paper bags? Here are over 30 paper bag crafts for adults you are going to love!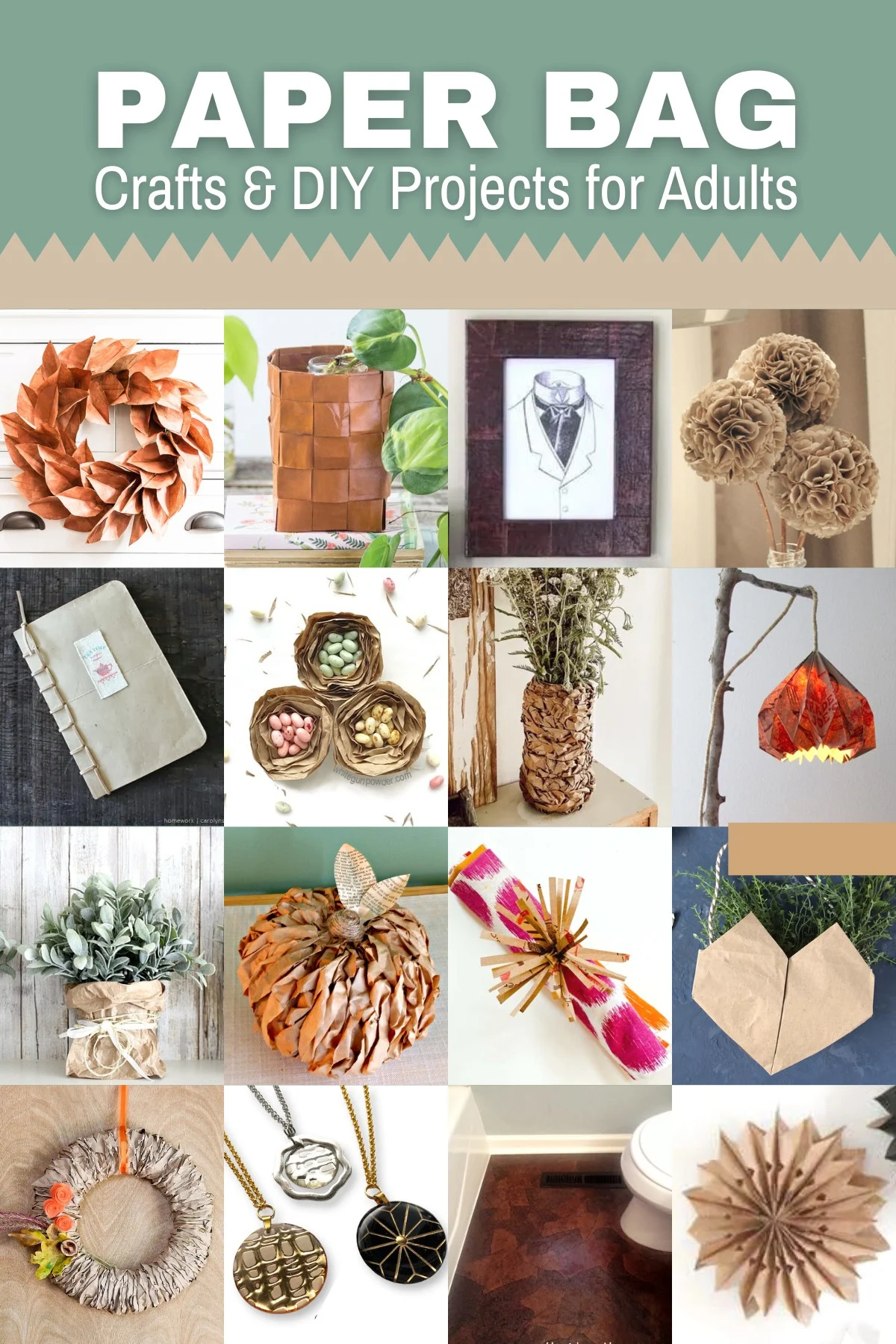 Paper bags can be used for so much more than covering school books or carrying your lunch! Considering the fact that you can purchase rolls of Kraft paper made from the same material as brown paper bags, there must be numerous uses for this material. Here are some common ideas you've probably seen:
Wrapping paper
Space filler in packages
Floor or furniture protection when painting or crafting
Banner paper
You've most likely used paper lunch bags with your kids to make puppets, but I'm going to show you some awesome ways that adults can use up those paper bags. I've found everything from home decor to jewelry and even paper bag covered floors!
Go ahead and take a look. This list will have you saving all of your grocery, lunch, gift and shopping bags for craft time. Then let me know what you think in the comments!
Paper Bag Crafts for Adults
Grab your paper bags from the recycling bin and try out these 30+ paper bag crafts for adults!
---
Did you like these paper bag crafts for adults? I'd love it if you could share this post using the buttons below. Then take a look at these other adult crafts using recyclable materials: