Give a Mother's Day gift that she will never forget – this floral vase idea with a printable is a piece-of-cake and you can make it in a couple of minutes!
Mother's Day is coming, and it's one of my favorite holidays to get my DIY on, mostly because I love all of the pretty things I think of when I think about mothers.
So, today I'm going to show you a piece-of-cake little Mother's Day gift idea that you can make in a couple of minutes that is perfect for the mothers in your life.
Add some fresh flowers and a little printable gift tag and your mom's day will be made. You can also use it for pretty table decor for other holidays! Here's what you need: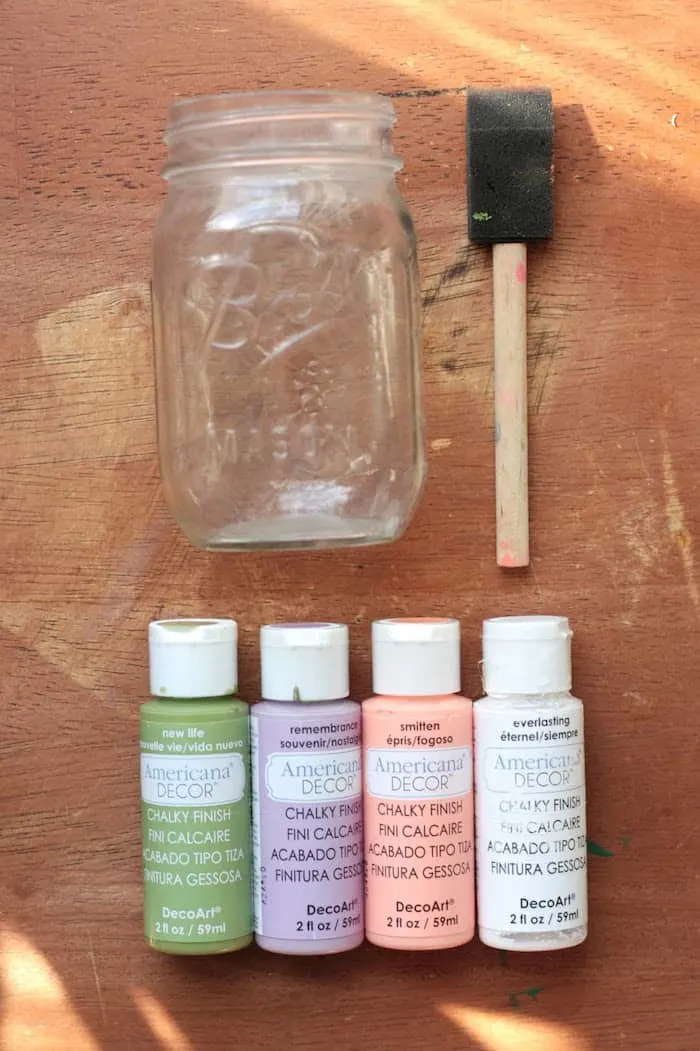 Mother's Day Vase
Supplies
Paint (I used Chalky Finish Paint from Michaels because I love the matte finish)
Flowers
Printable (link below)
Scissors
Paintbrush
Steps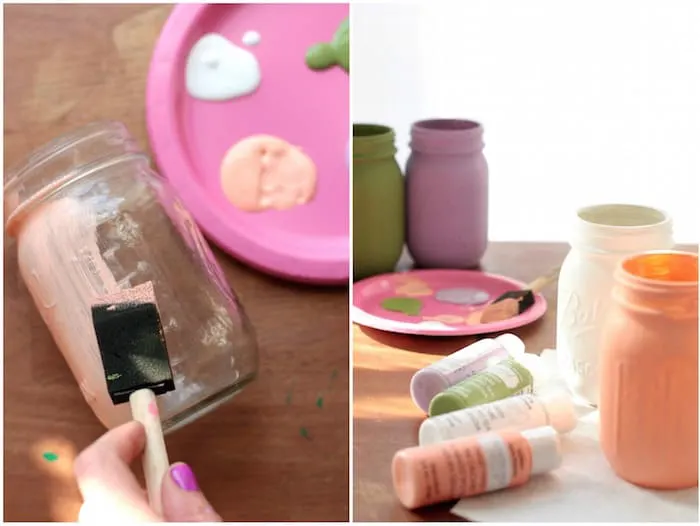 1. Paint your jar! I found I needed 2 – 3 coats to give the jars total coverage. Let dry completely.
2. Rough up dry jars with sandpaper.
3. Fill jars with water/flowers.
4. Download print by clicking here. I printed mine out as wallet sized (you can generally adjust this in your printer settings) but they should print well up to a 4 x 6 if you would like to use them for a bigger vase or a different project.
Please note this tag is for personal use only – but other than that, print away and have fun! *Click the link, then click the Download box at the top right to download. Give it a minute to process and open. You do not need to sign up for an account.
5. Cut out print and make tags, tie them to your vases, and go make the mommas in your life happy!
Now go get ready to spoil some mommas with this Mother's Day gift!
Be sure to come visit my sister and me as we blog about style, food, and the things we love over at The Pretty Life Girls.
---
If you enjoyed this Mother's Day gift, you might like these other related projects. Click through to see them: