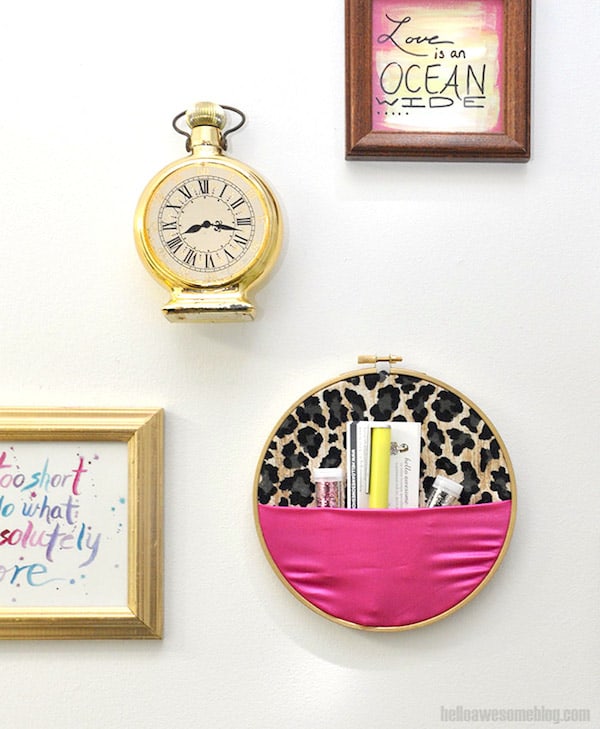 Like most creative people, my desk is scattered with stuff. Since I need every last drop of glitter, piece of tape, short pencil and scrap fabric, organization is important to me. Unfortunately it's never an easy thing. Some times you're left with odds and ends that don't fall into your perfect categories. Enter in this elegant and simple no sew hoop pocket! It's great as an extra little organizer and yet still functions as a piece of art. Here's how you can make your own.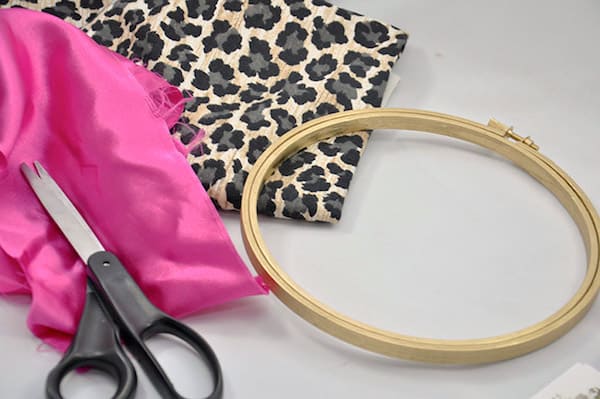 You'll need:
Embroidery hoop
Two pieces of fabric
Scissors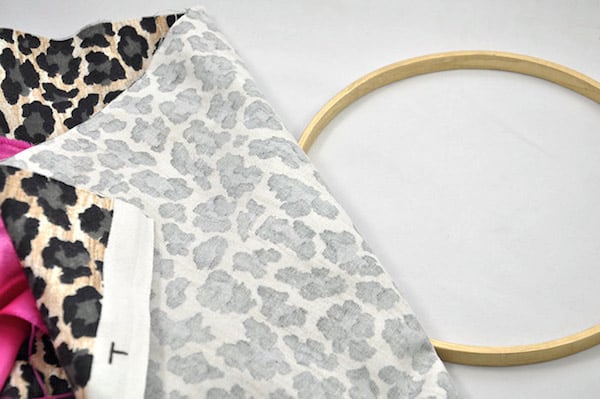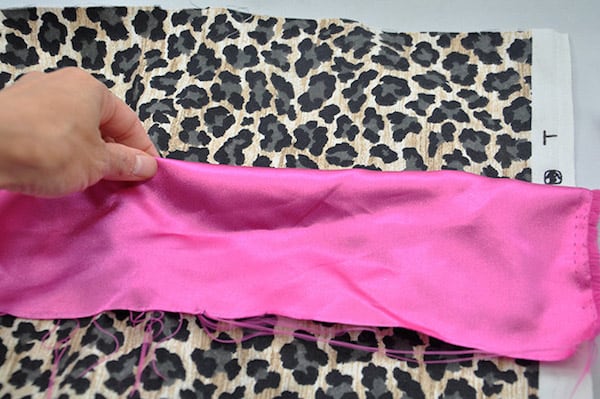 First lay down the inside piece of the hoop. Choose which fabric you'd like as the largest pattern, then smooth it over the hoop insert. Take a 4-5 inch strip of the second fabric and fold over the top about half an inch. Smooth that over the first fabric a little more than halfway down. You can iron it for a more crisp edge but that's optional.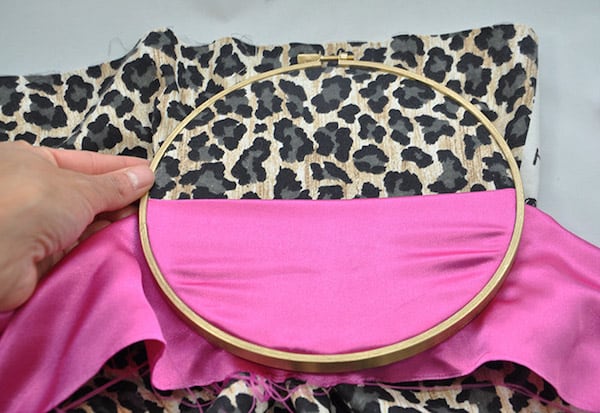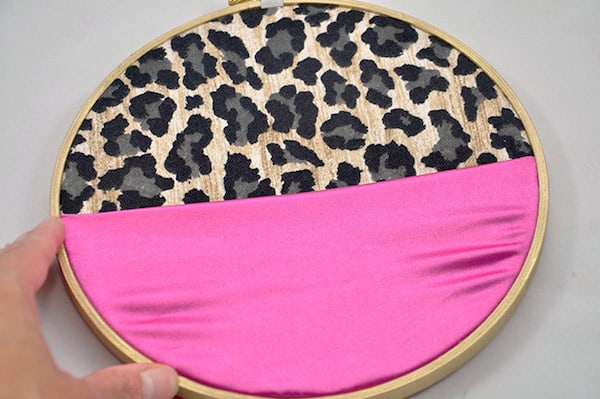 Place the main hoop piece over the fabric, smoothing out any wrinkles and tighten it just a bit. Once it's on, you can adjust the second fabric f it's needs straightening. Tighten the clamp all the way when you are satisfied with the look and feel of the pocket. Then take your scissors and trim off the excess fabric.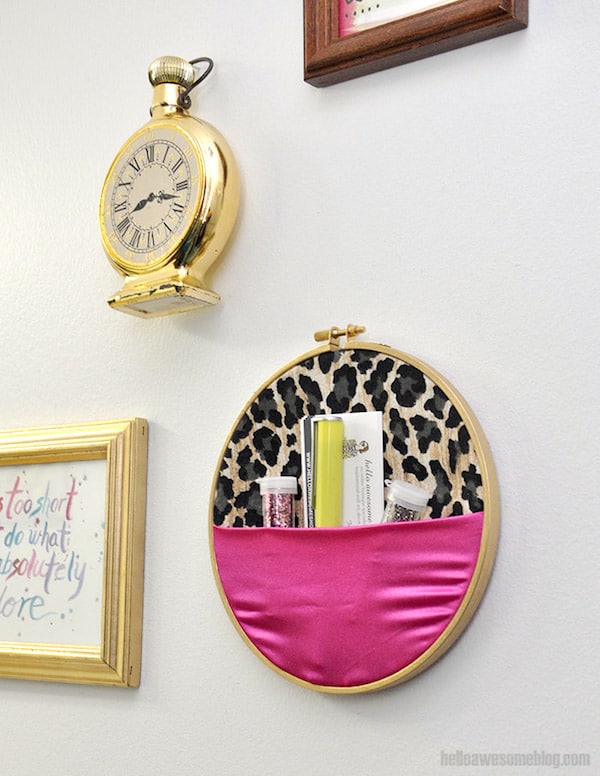 Now hang it up and fill it up! Since I used leopard print and hot pink, the glitter tubes looked really cool in the hoop pocket. This would be super cute in a little girl's room to clean up the dresser from hair accessories or above the changing table in a nursery to hold the little nail clippers, comb and brush. Mix patterns and colors according to the decor. They are so fun to make, you'll want an entire gallery wall full!
Do you love art and DIY? Then you'll love my blog Hello Awesome, where I share tutorials, projects, recipes, faith and family friendly posts. My online shop is also filled with handmade goodies. Connect with me on Twitter and Instagram.