Make your own dry erase board the easy way! This DIY dry erase board was created from a $1 frame and uses washi tape. Even a beginner crafter or kid can do this project.
Skills Required: None. Even if you've never crafted before, you'll be able to accomplish this IKEA hack.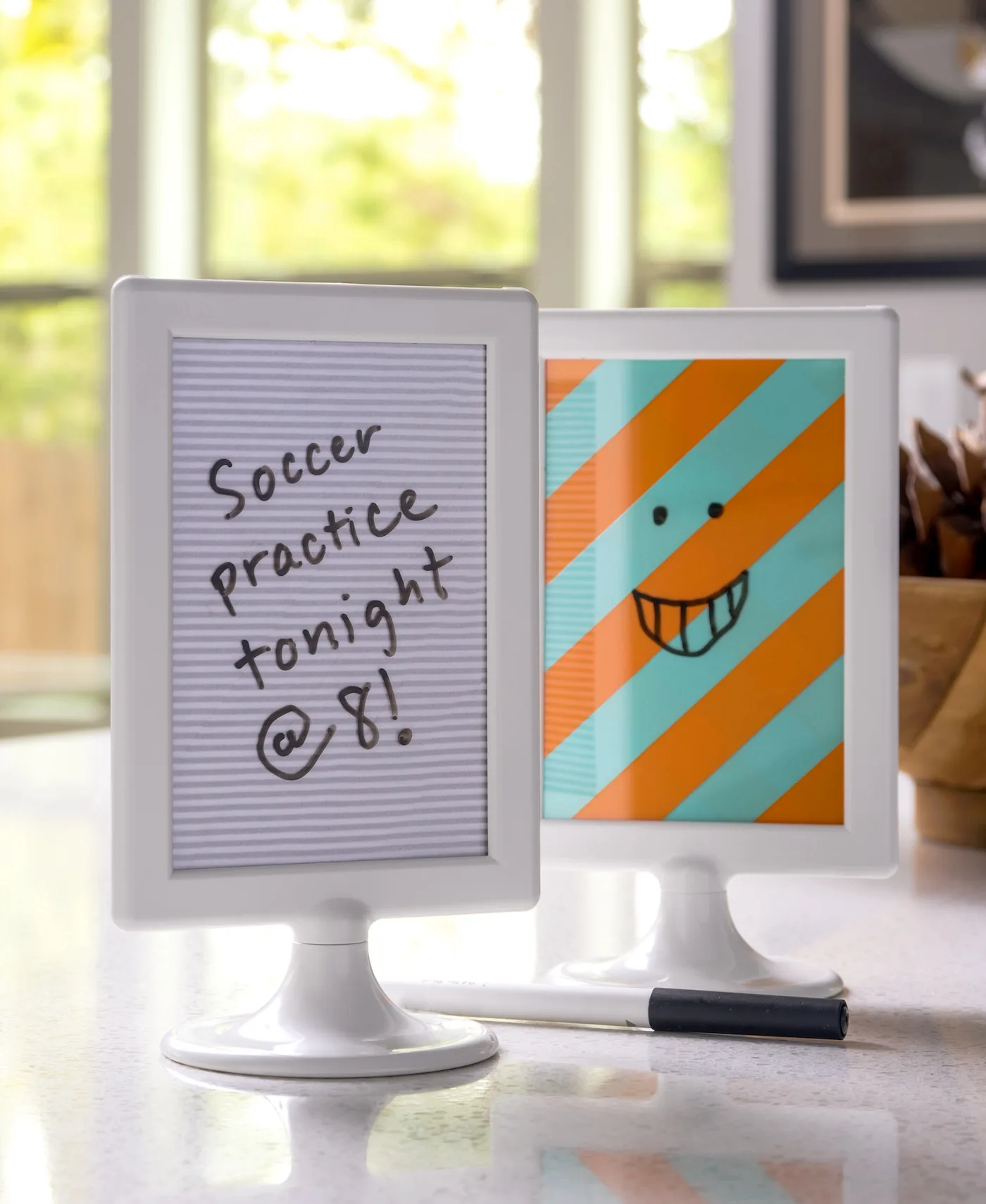 If you've ever been to the frame section of IKEA, there are so many good options – and a lot of them are inexpensive. That's the whole reason we love IKEA, right?
Good looking stuff for a few bucks.
One of those options in the frame section that's on point is the Tolsby frame. The same frame I used to make this DIY dry erase surface.
Make a Dry Erase Board
If you want to make a dry erase board, you can use any frame as long as it has a glass or plastic insert. What I love about the Tolsby frame is that it's double-sided, so that means you can use it as a dry erase surface on both sides.
This is a mini board given that it only displays a 4″ x 6″ picture, but you can go with any size and use the same washi tape method below to decorate.
Not only does IKEA have frames on the cheap that work, but Dollar Tree does too. There are a lot of places that sell frames, but I'm all about making this DIY erase board project on a budget. Don't forget to hit the thrift stores too!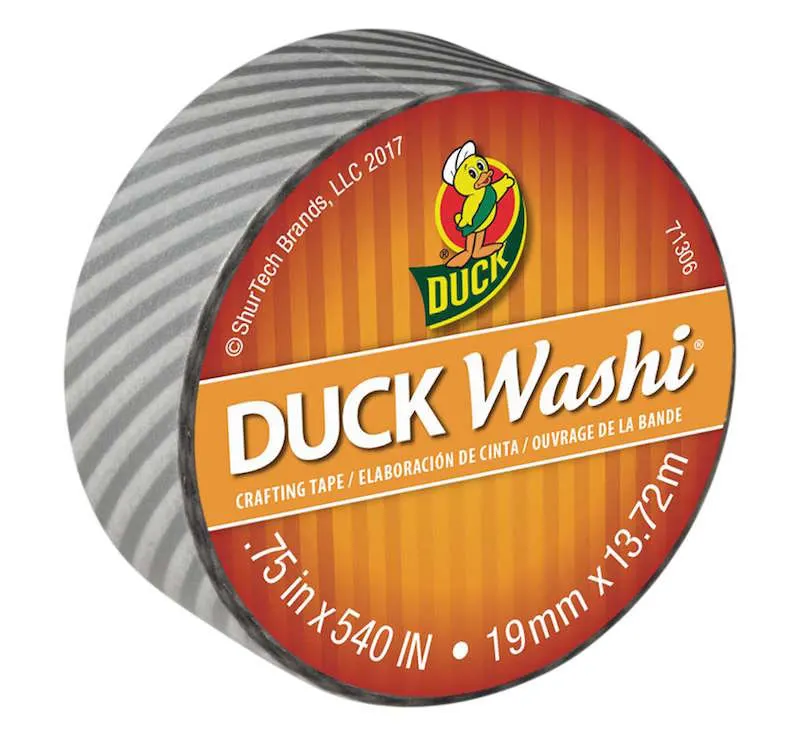 Tips for Using Washi Tape
I've used a lot of washi tape over the years, and I personally love the Duck Washi Crafting Tape. If you've bought a lot of washi tape, you understand that there is a difference in quality.
Some of the "cheap" types just don't stick. What I love about the Duck Washi (besides the awesome patterns!) is that it sticks every time.
Washi tape pretty much sticks to everything except for fabric and plastic. On both of these surfaces, it's going to roll up over time. Besides that, you can use just about anything in your frame.
As far as patterns, it looks cool to mix washi tape colors/patterns as I did with the aqua and orange in this project. You can place washi tape on the cardstock horizontally, vertically, or diagonally.
I say just experiment and play with it. The worst thing that can happen is that you have to cut a new piece of cardstock and start over. It's really no big deal since it's so easy to use and you won't invest a lot of time!
---
Are you ready to make a dry erase board? Keep reading!
Gather These Supplies
Tolsby frame from IKEA (or similar)
Duck Tape washi tape in various colors and patterns
One sheet of cardstock
Scissors or craft knife
Separate the Frame
This is the frame I used from IKEA. There are two plastic inserts and then a base that the frame screws in to. The pictures go back to back in this frame, so it's two-sided (which makes it more fun for the dry erase board).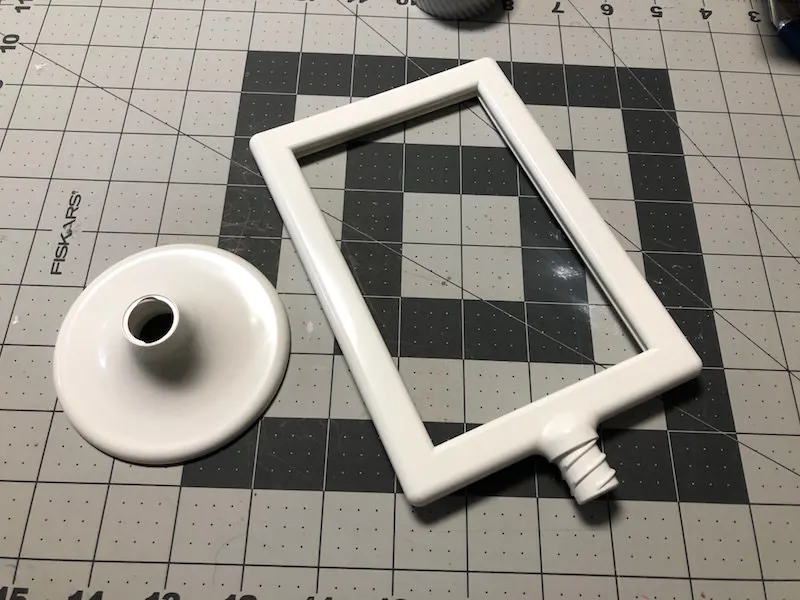 To make your own dry erase board, use a frame similar to this. Of course any glass or plastic frame will work, but this one is two sided!
Cut the Paper
Cut a piece of white cardstock to fit your frame. It's easy to get the right size – just take the plastic inserts from inside, trace, and then cut.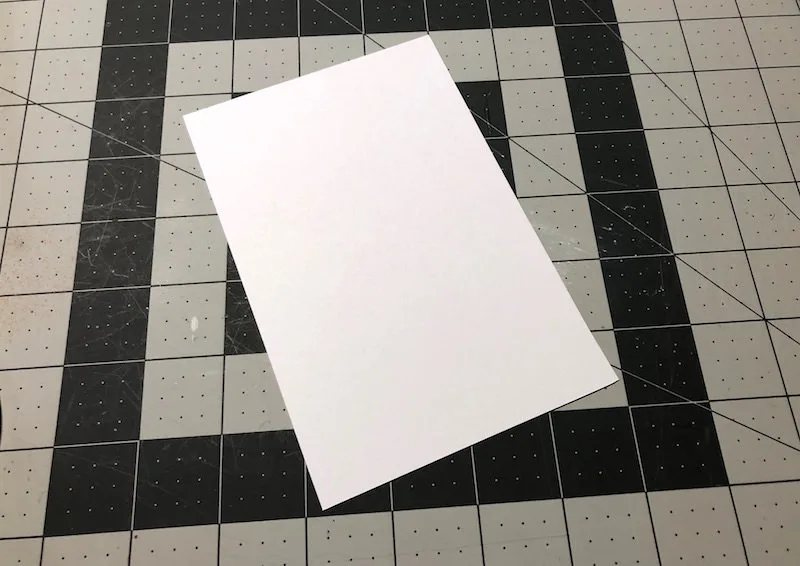 Add Washi Tape
Place your washi tape down on the cardstock. You'll just peel it off the roll and place down on the cardstock. Tear or cut the ends and then smooth down. Washi tape sticks to cardstock pretty well without any additional help.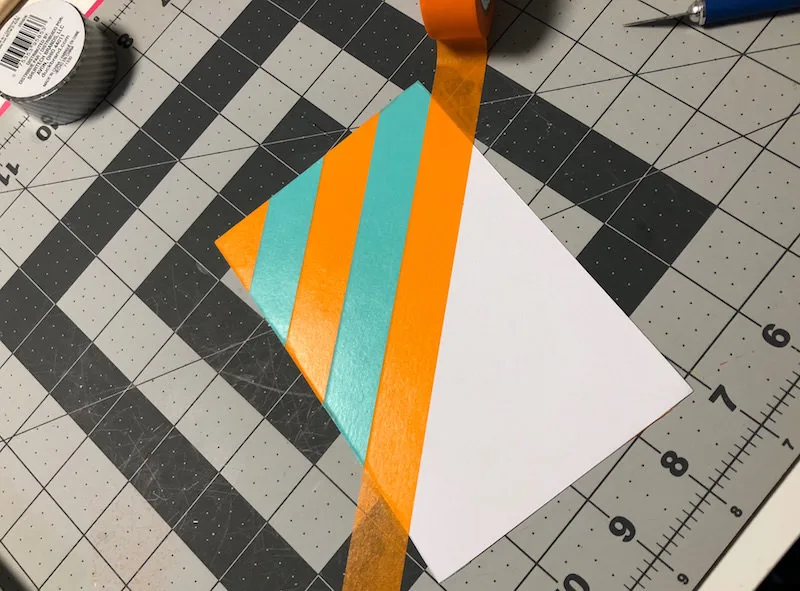 At the corners and down the sides of your cardstock, trim the washi tape using scissors or a craft knife.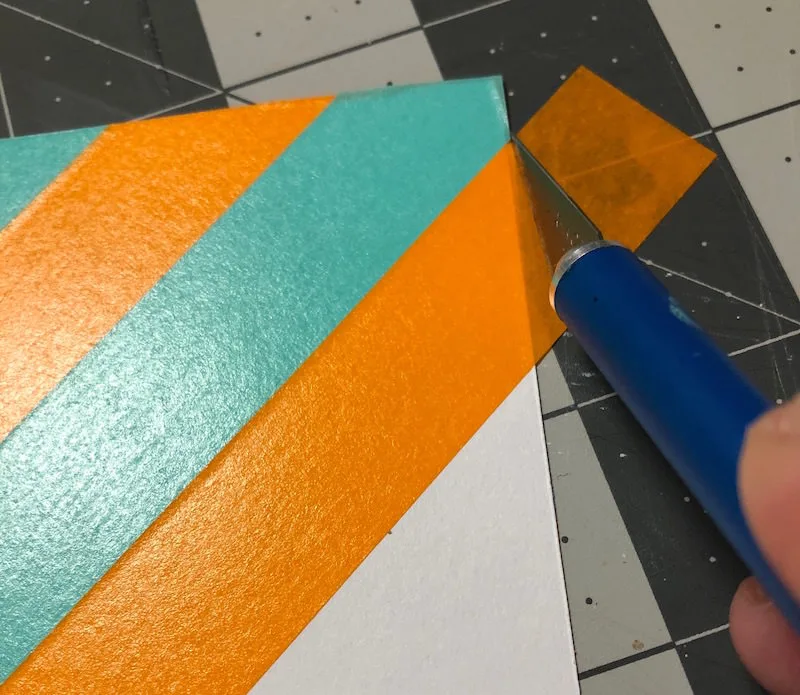 Cover the Other Side
Once you are doing covering one side of the cardstock with washi tape, cover the other side and then trim.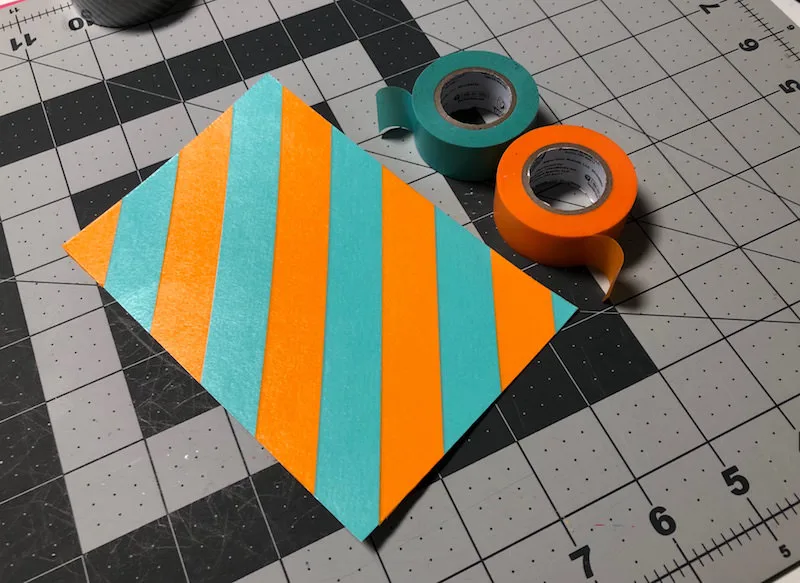 Insert the Cardstock Into the Frame
Insert the cardstock into the frame, making sure to place the glass or plastic insert over the top. You can use any dry erase marker to write on your DIY dry erase board, and it wipes away with ease.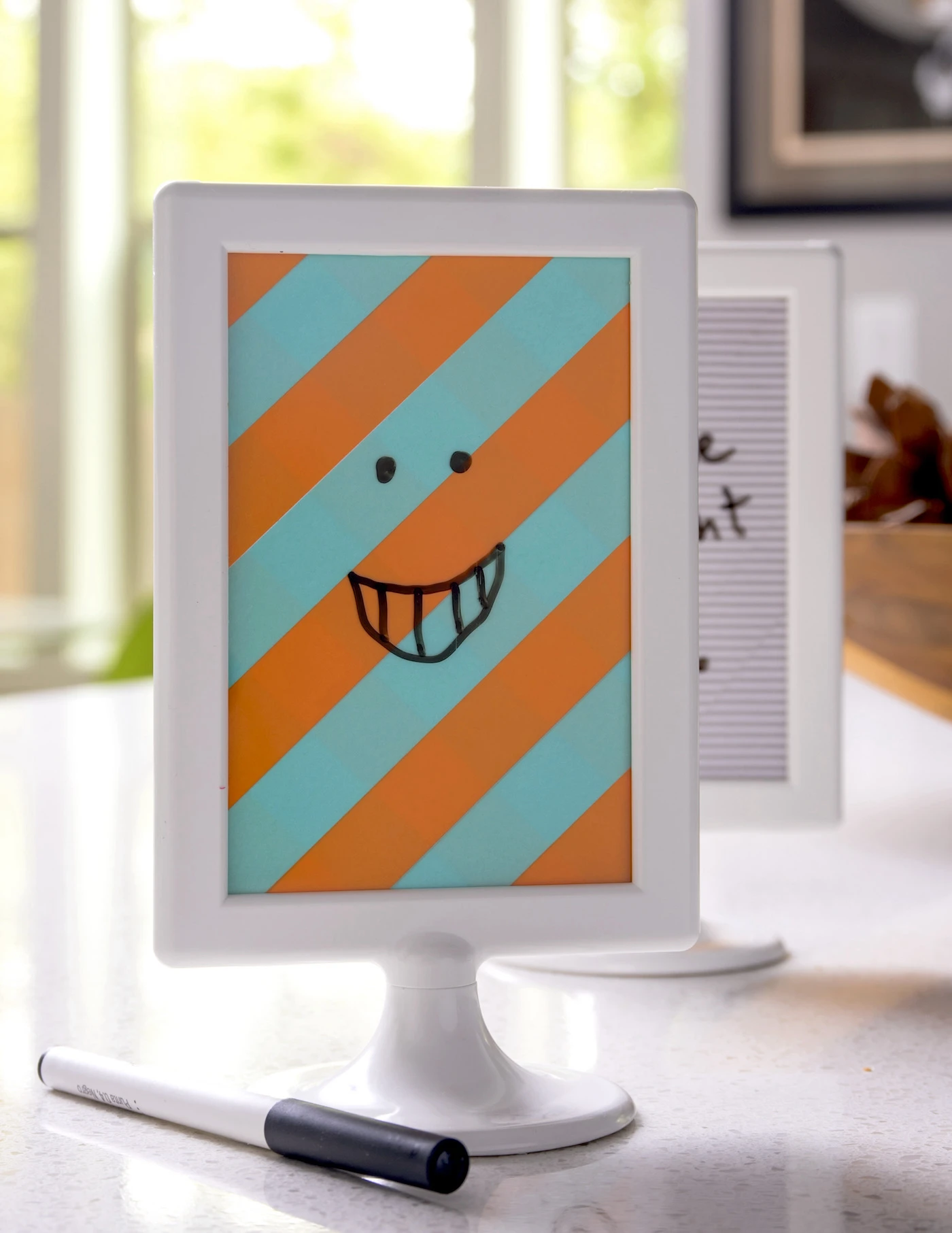 Use this mini DIY dry erase board to leave notes for family members – or to yourself! These are so fun for surprising people with sweet messages.
I like to keep one at my desk so I can remind myself of the most important thing I need to accomplish for the day.
Yield: 1 board
DIY Dry Erase Board
Learn how to make a dry erase board from a frame! You can do this with any sized frame for the table or the wall.
Materials
Frame with glass or plexi insert
Washi tape
White cardstock (optional)
Tools
Scissors
Dry erase marker
Instructions
Remove the insert and the glass or plastic from the frame. if the frame doesn't have an insert, create one using white cardstock.
Place the washi tape down on the cardstock. Peel it off the roll and smooth down on the surface. Tear or cut the ends and then smooth down.
At the corners and down the sides of your cardstock, trim the washi tape using scissors or a craft knife.
Place the insert back into the frame. Write on the surface of the glass or plastic with the dry erase marker. Wipe off with a paper towel to er-use.
Notes
Cost will vary greatly depending on the size frames and where you purchase them.
What will you write on your DIY dry erase board? Let me know in the comments!
---
And if you are interested in another easy craft that uses washi tape, try these upcycled mint tins! You can also check out these other ideas: