Add color and pattern to your life without commitment by using washi tape! Try just one of these creative washi tape crafts and you will be hooked on this fun tape. These projects are easy – perfect for beginners.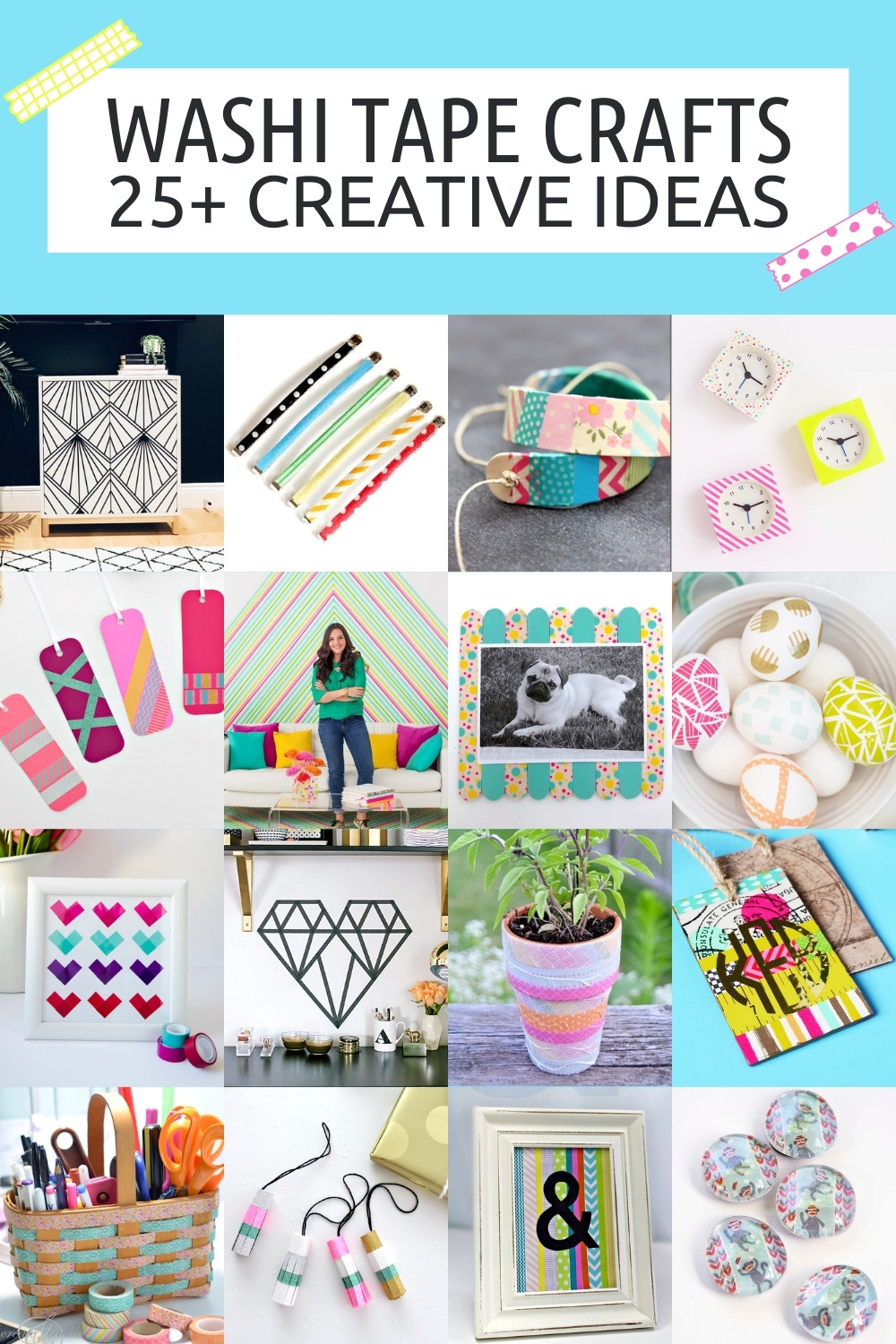 What would you make or update if I told you it would be easy to undo it if you didn't like it? Would you finally put a bright color on that boring white table? Would you add bold stripes to your walls?
Or maybe you might test out that craft idea you've been afraid to try? DO IT!! No, this isn't a motivational post about pushing past your fears. This is a post about washi tape!
What is so special about washi tape?
Washi tape has been around since 2006 and is something every crafter should have on hand. In fact, there are so many things you can do with it that I wrote a book about it in 2015.
But why is it so cool?
Because this patterned paper tape is inexpensive, comes in a ton of colors and designs . . . and most importantly it is easily removable and reusable. Didn't make a straight line? Pull it up and try again. Not sure about a color? Pull it up and select another.
Now you know why so many people jumped on the washi tape bandwagon years ago!
If you haven't already, I'm sure you will after you check out this list of really creative ways to use washi tape in crafts, home design and more! Scroll down and let me know which one you want to try first.
Washi Tape Crafts
Add color and pattern without commitment by using washi tape! If you try just one of these creative crafts with washi tape you will definitely be hooked.
---
Did you like these crafts using washi tape? Then you will enjoy these other easy crafts that you need to try: