This Christmas card tree is a no-fuss way to display the holiday cards that arrive in your mailbox each day! It comes right off the wall when you're done.
Skills Required: None. Even if you've never crafted before, you can do this project. You'll just be taping.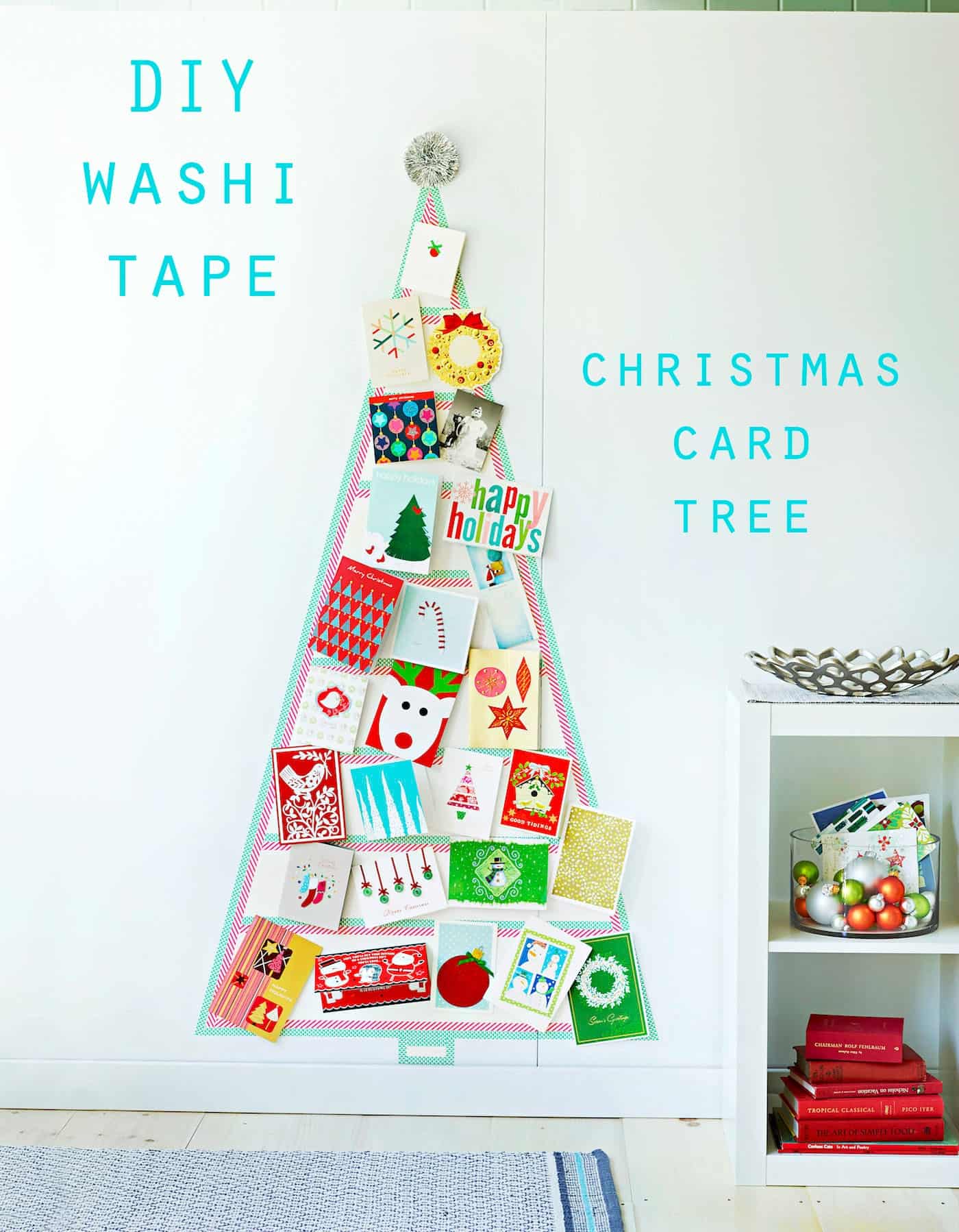 I'm a big fan of alternative types of Christmas trees. Have you heard of this trend? It's pretty cool . . . people are using everything from driftwood to PVC pipe to old neckties to construct Christmas "trees" that either free stand or hang on the wall. This is the DIY washi tape version, with a twist!
This Christmas tree is a no-fuss way to display all of the holiday cards that arrive in your mailbox. So essentially you are decorating your tree every time you receive a card – isn't that awesome?
And if you don't know that much about washi tape, you can completely move this tree from your wall when the season is over! Here's how it's done.
DIY Christmas Card Display
Gather These Supplies
Pom pom topper
Scissors
Pencil
Yardstick or measuring tape
Use a pencil and your yardstick or measuring tape to make the three points of a large triangle on your wall (this triangle measures 5 x 3 1/4 feet).
Cut the washi tape with scissors and apply it to the wall, connecting all of the points.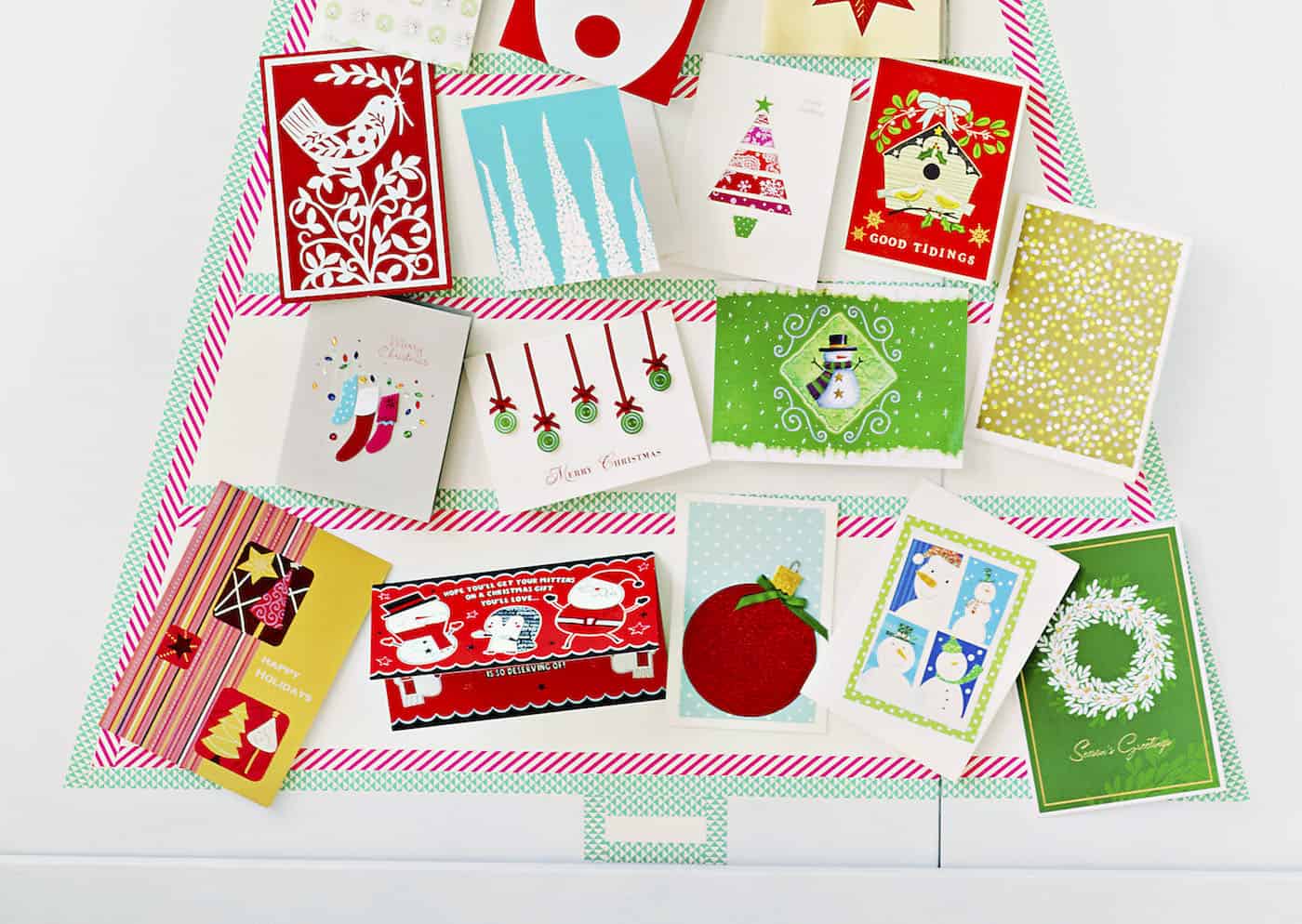 Make the outline with one color, then use a second pattern to add an accent inside of the tree as shown. Add a trunk that's centered at the bottom.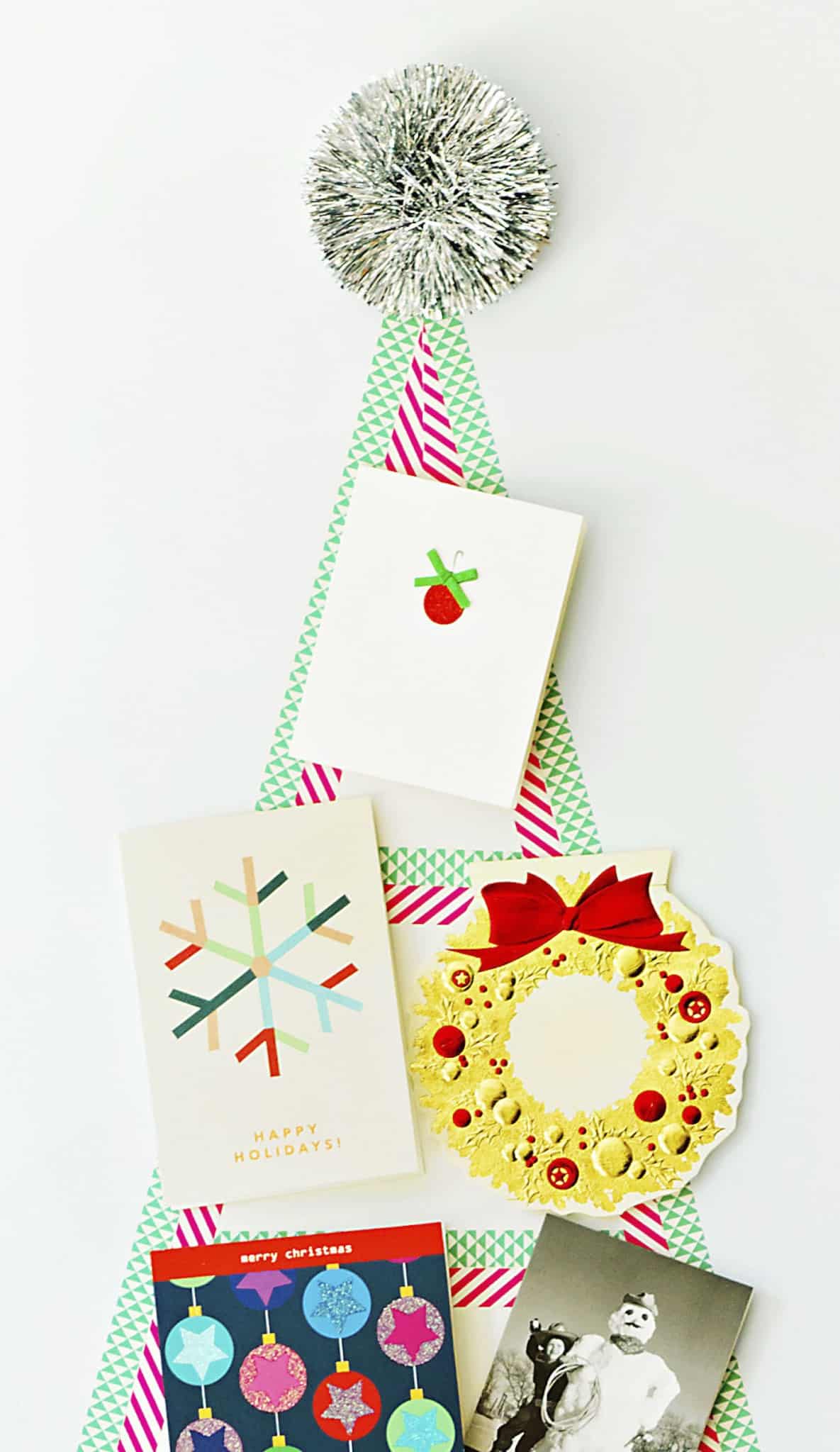 To finish, add a sparkly pom pom using a removable mounting square at the top. Decorate the tree with the removable mounting squares and all of the cards that come in the mail!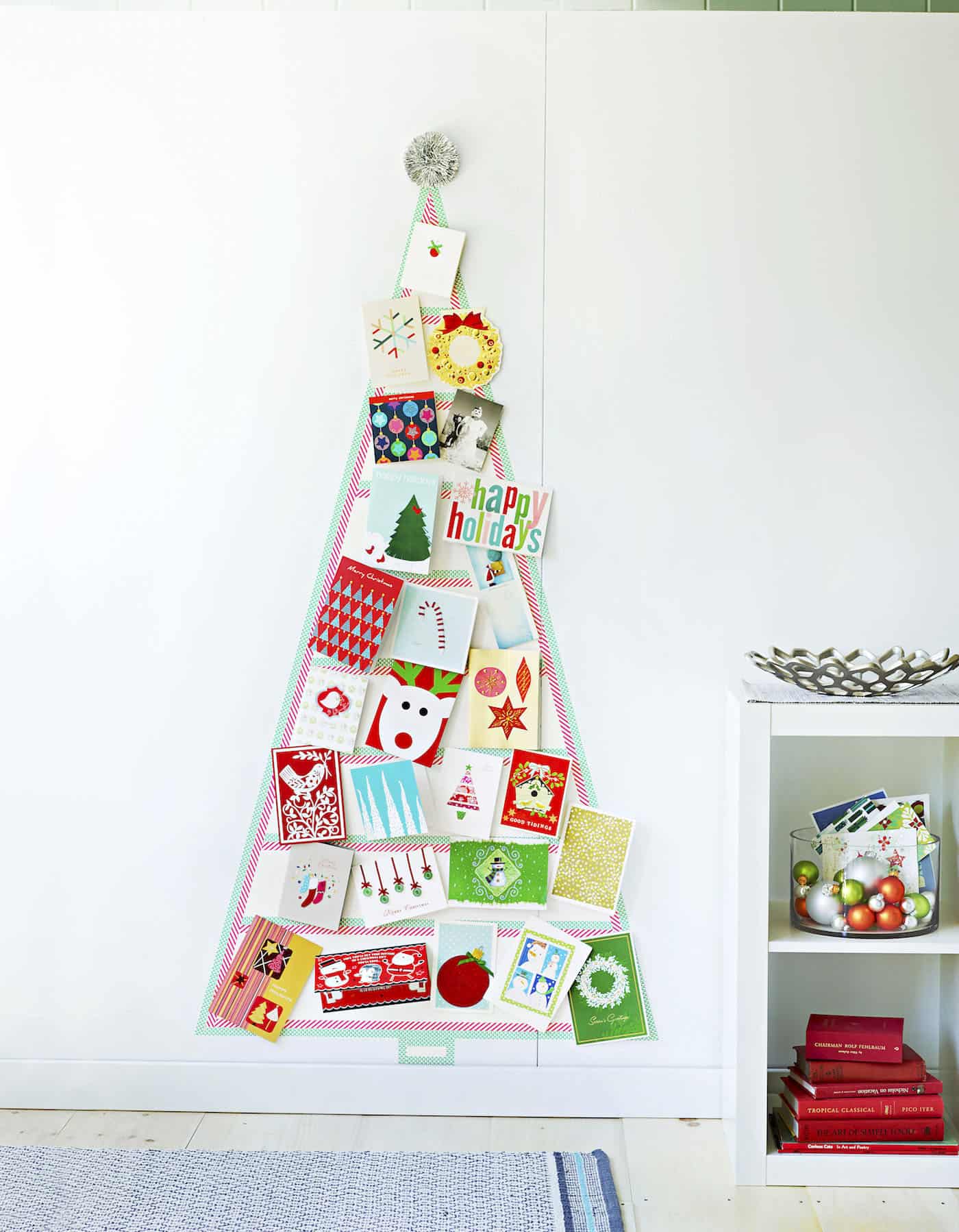 I just love this Christmas card tree; isn't it amazing? So simple, but with the cards, it packs a huge holiday decor punch. And it's so easy to make!
Thanks to Family Fun Magazine for providing the photos and instructions for this project! Go visit them for additional project ideas just as fantastic as this one.
---
If you enjoy using washi tape in Christmas projects, check out other washi tape crafts by clicking the image below: