Grab a wood spindle from the hardware store or a construction site and turn it into this unique snowman craft. This snowman made from wood is perfect seasonal display piece!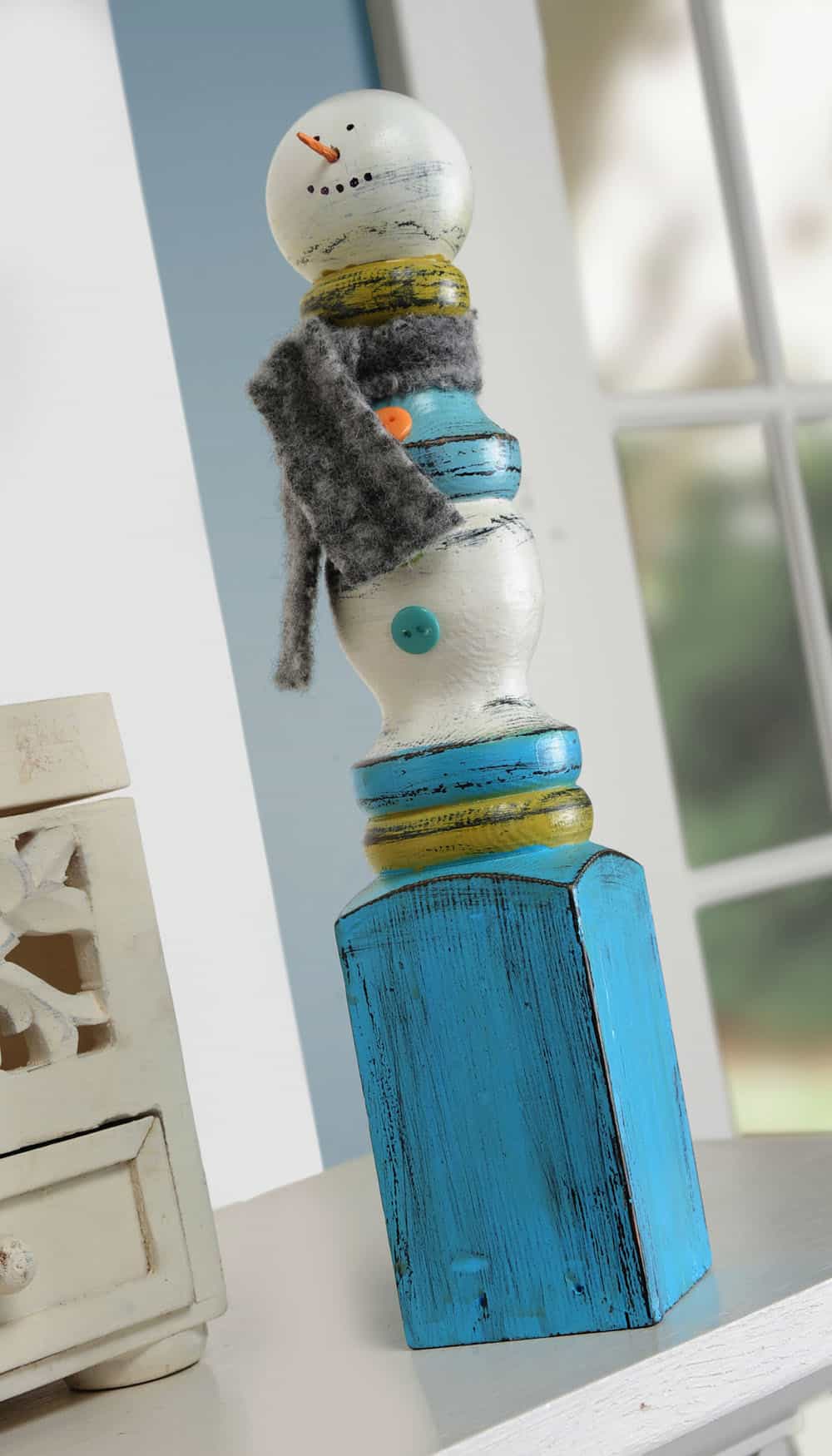 It's finally getting cold here in Georgia, which probably has many of you laughing because you've already been experiencing winter for awhile.
Are you looking for a craft project to brighten up those winter blues? How about a snowman craft made from a wood spindle? I love him because he's colorful and cheery, and he adds the perfect touch to a side table or centerpiece.
He's also a true budget craft, because the wood spindle base was reclaimed and we already had paints on hand – so not even $1 was spent to make him.
If you are looking for pieces of scrap wood to use as painted surfaces, try a brand new subdivision with houses under construction. Always ask first though! Here's how our friendly snowman craft is made.
Easy Spindle Snowman Craft
Gather These Supplies
Apple Barrel Acrylic Paint – Black, Mango, Pear, Pool Blue, Regency Blue
Reclaimed wood spindle
Large wood ball
Wax (old candle)
Sandpaper
Scrap fabric or wool for scarf
Toothpick
Buttons – 3 coordinating
#10 Flat Brush
Artist Varnish Gloss
Black marker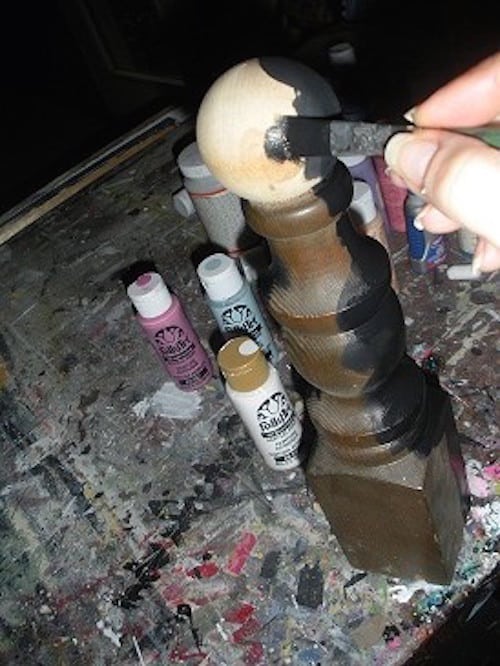 Cut spindle to desired height and glue wood ball on top for head. Paint Black and let dry.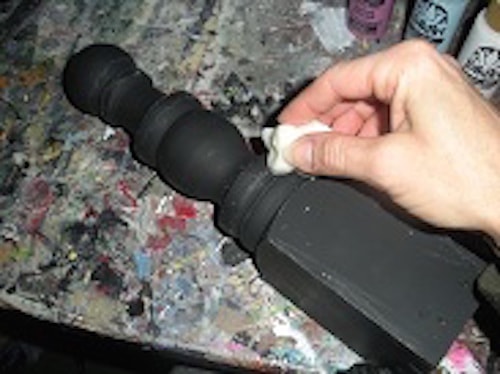 Rub wax onto all edges of spindle.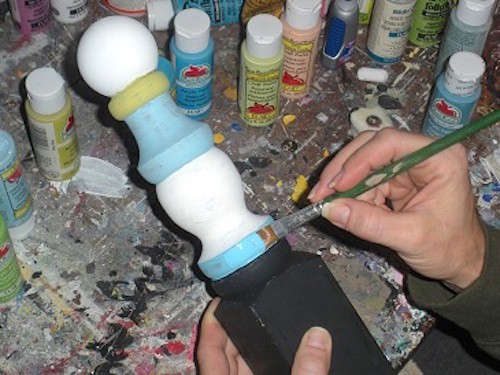 Paint over wax with colors shown in photo. Let dry.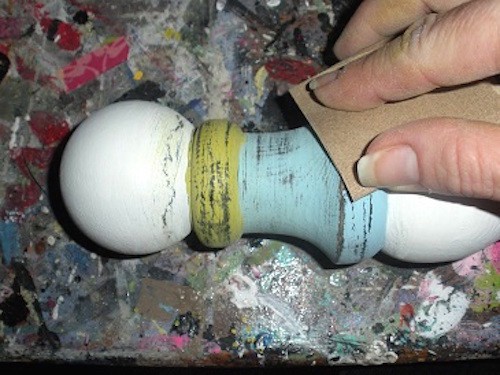 Sand lightly, removing paint where there was wax and creating the distressed finish.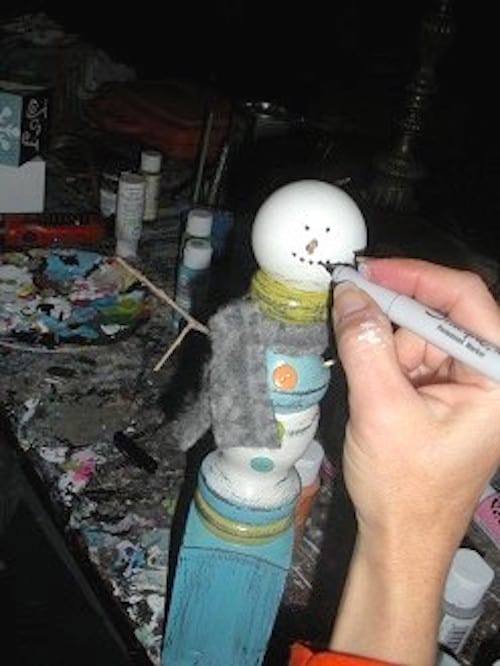 Time for finishing touches! Cut fabric or wool to desired length and tie around neck, creating the scarf. Add buttons with hot glue.
Paint your toothpick with Mango; drill a hole in the front of snowman's face and insert with glue. If you don't have a drill, simply break the toothpick and adhere the flat side to the face with a small dab of hot glue.
Add varnish and let dry, then add eyes and mouth using a black marker.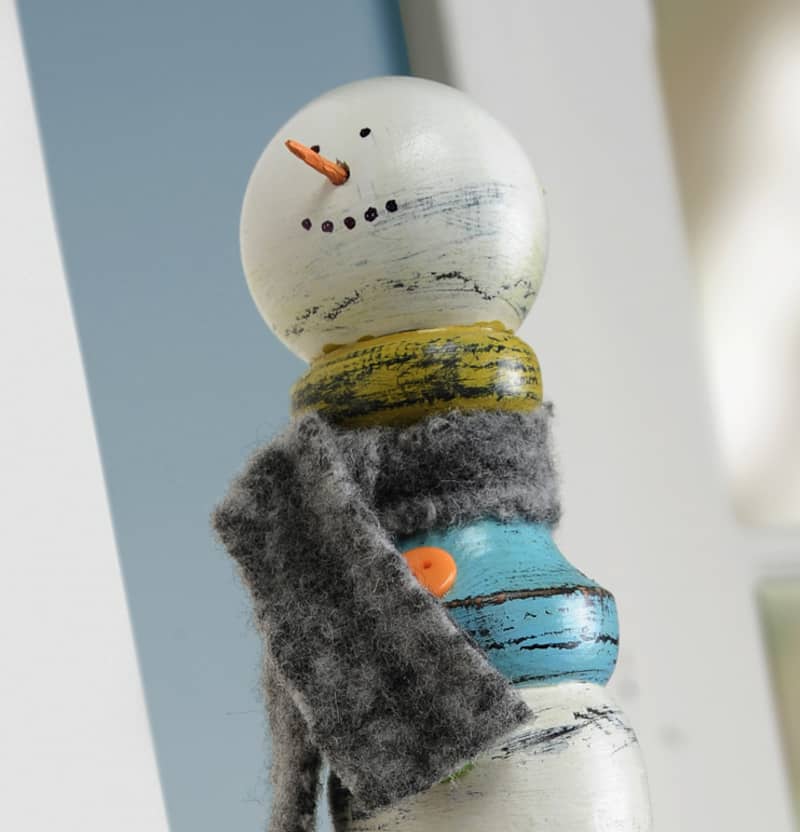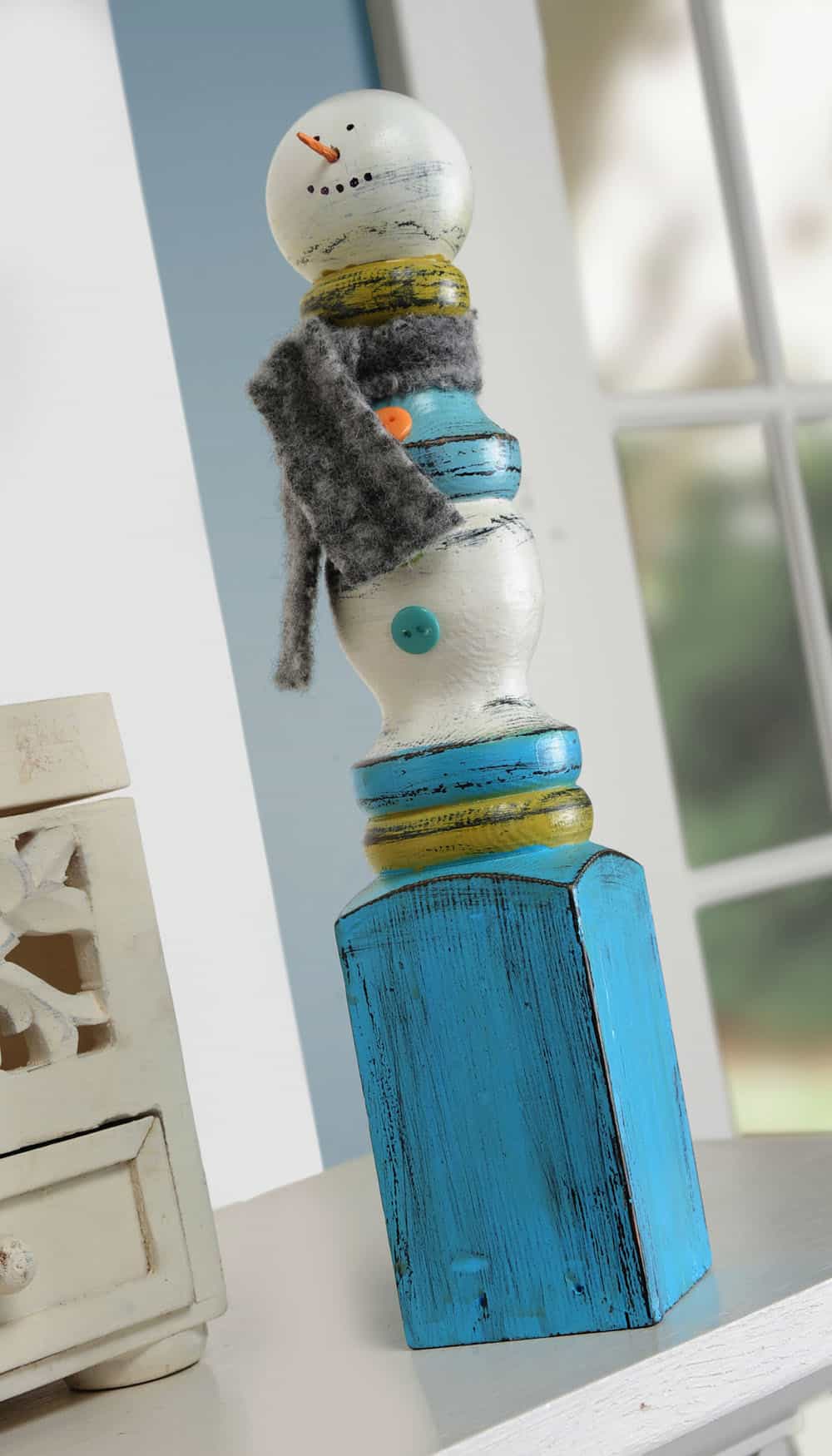 Isn't he fun? It's great for rustic, primitive, or farmhouse Christmas or winter decor. Customize with your favorite paint colors!
If you like this holiday decor idea, check out these winter wonderland DIY dioramas: