This holiday craft is a twist on standard lights – add plastic canvas star Christmas light covers to make them look super cool and modern!
Skills Required: None. Even if you've never crafted before, you can accomplish this Christmas decor project! You'll be cutting plastic canvas and then using a jewelry tool to assemble.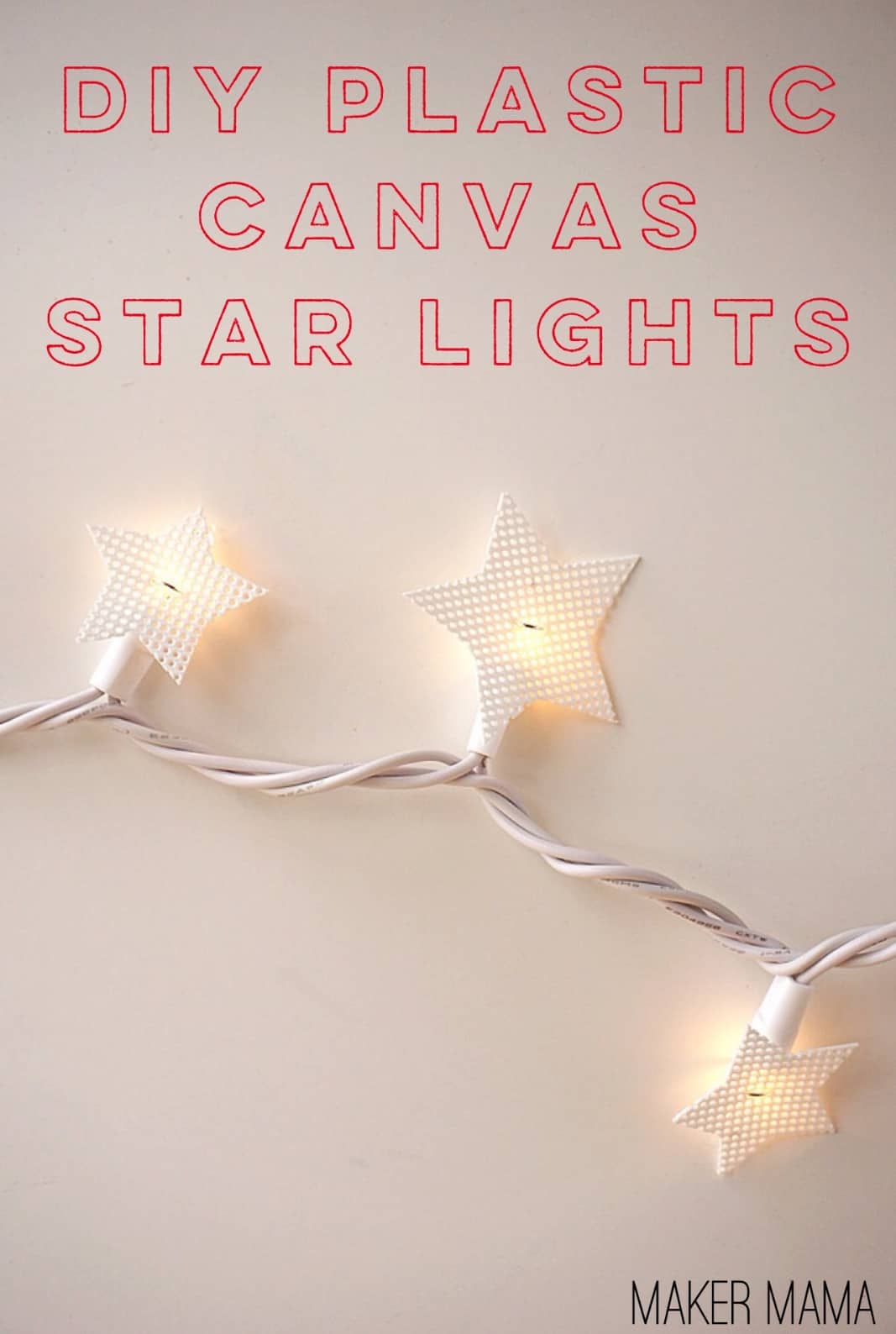 Hi, this is Amy from Maker Mama, back for another holiday how-to! Maybe it's because I'm a child of the 80's, but I have a weakness for plastic canvas.
I keep an eye out for kitschy-cool creations, and my most recent find was a complete plastic canvas doll furniture set (I restrained myself though, they were asking top dollar).
You can also find tons of fresh plastic canvas sheets ready for crafting at the thrift store.
In honor of my plastic canvas stash and the holidays, I made some fun and easy plastic canvas Christmas light covers to turn my plain lights into something a little bit different.
You can modify this idea with any shape that you like! It's *really* easy to do.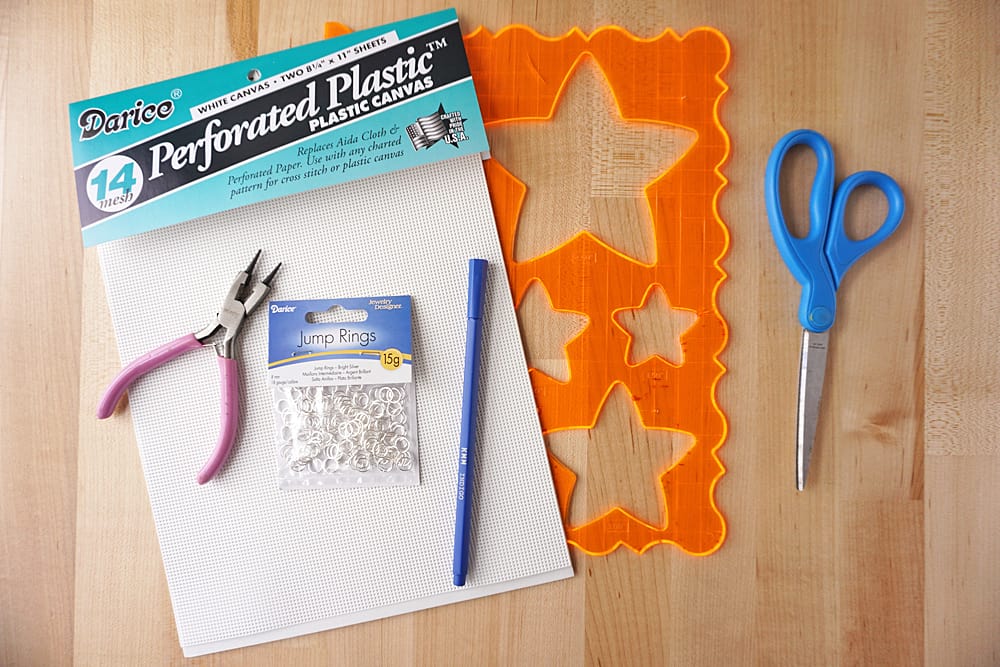 DIY Christmas Light Covers
Here's what you'll need to make your own:
Plastic Canvas Sheets — I used 14 mesh, which is smaller than most plastic canvas, and you can find it at your local craft store
Star Stencil or Template — I used a Fiskars one that is no longer available (from my early scrapbooking days), but any stencil will do
Washable Marker
Scissors
And don't forget your Christmas lights, of course.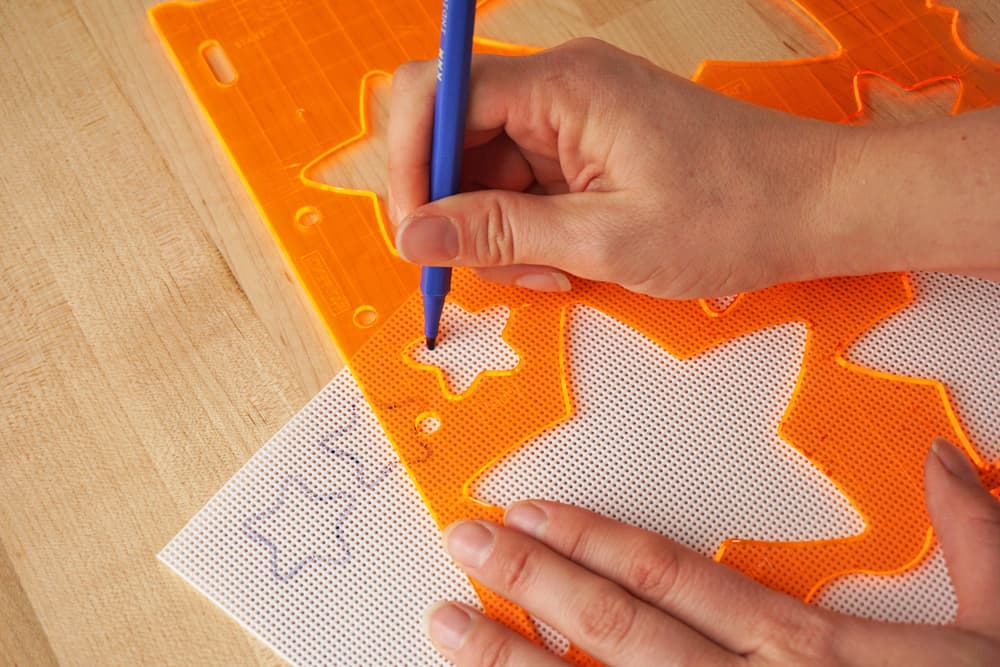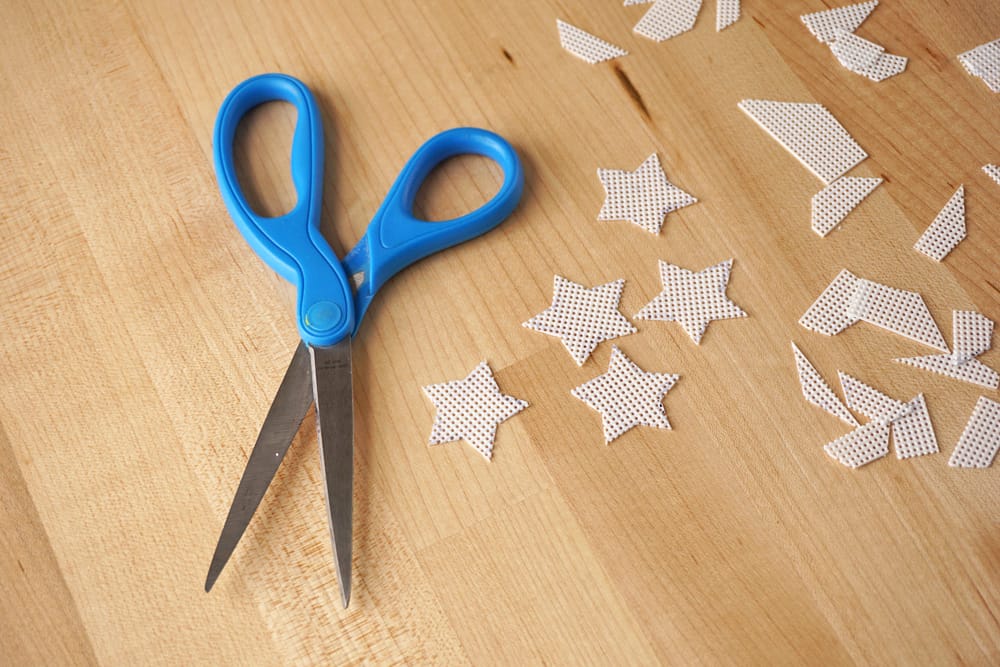 Start by stenciling the stars onto your plastic canvas with the washable marker (DO NOT use a permanent marker or it won't come off). Then cut them out and rinse them in water – the marker should come right off (the ones above aren't washed yet).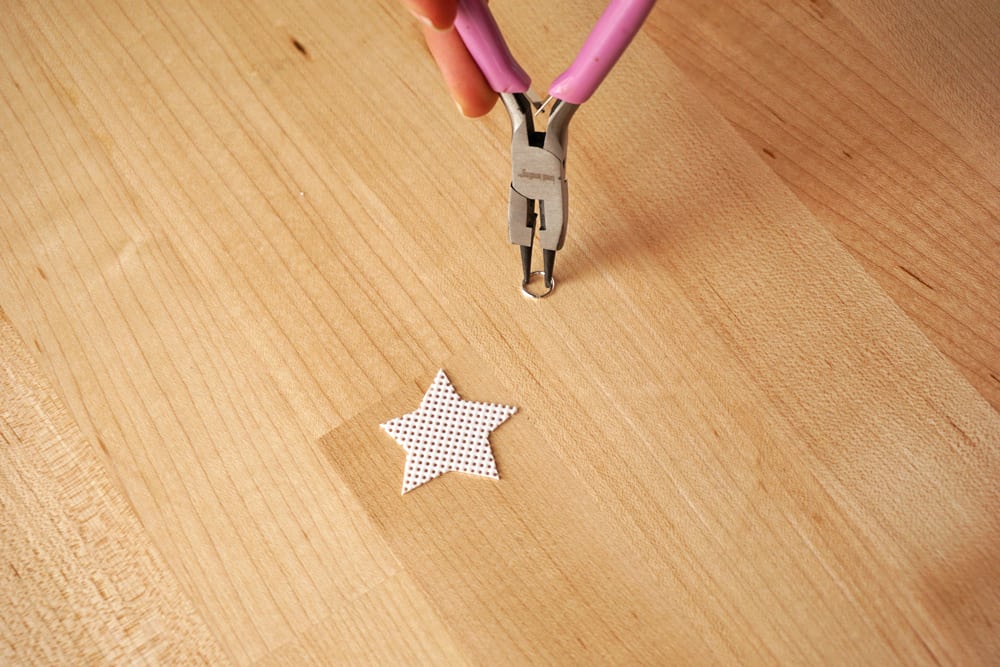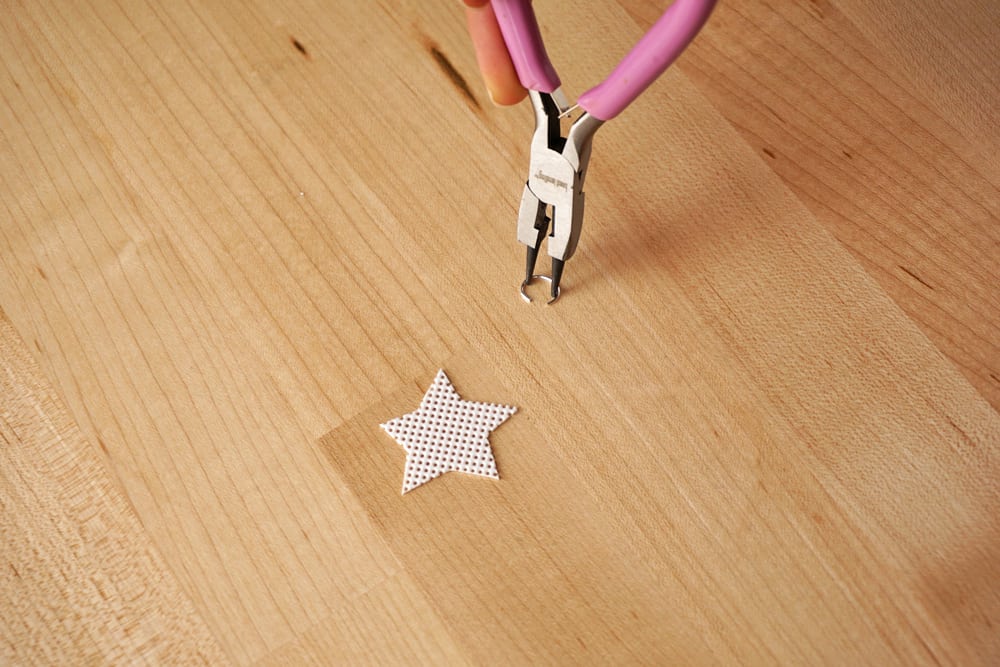 Next, use your pliers to open up a jump ring for each of your stars.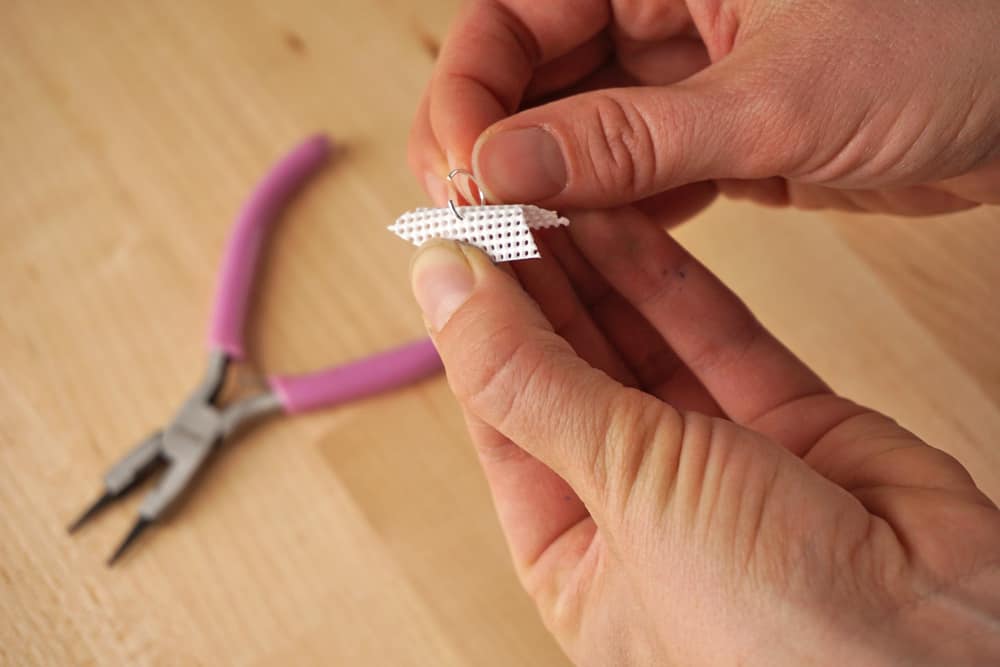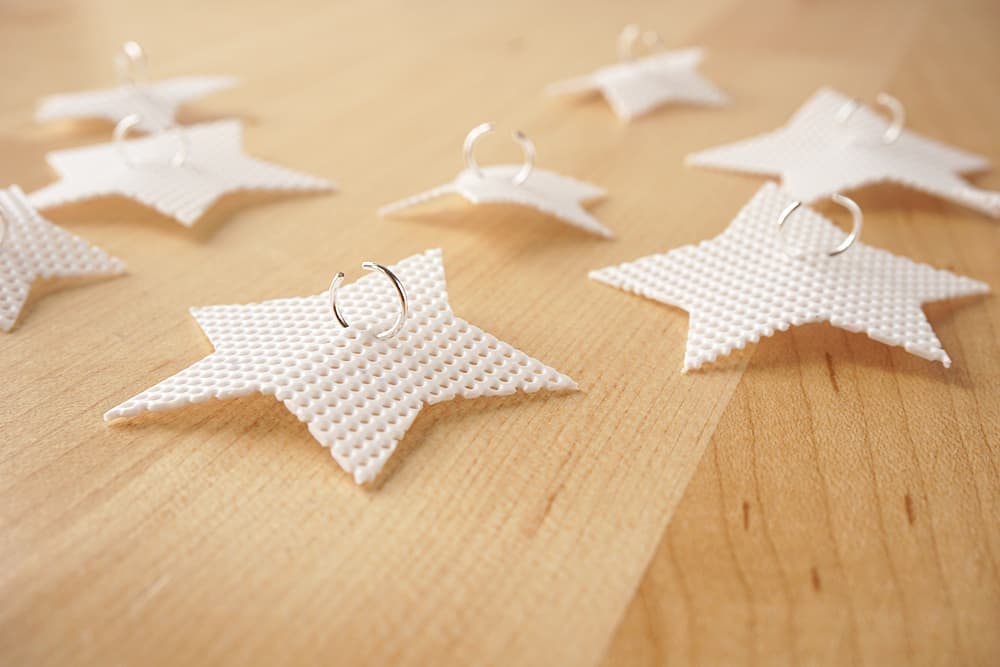 Loop the jump ring into the center of your star. Repeat for all your stars.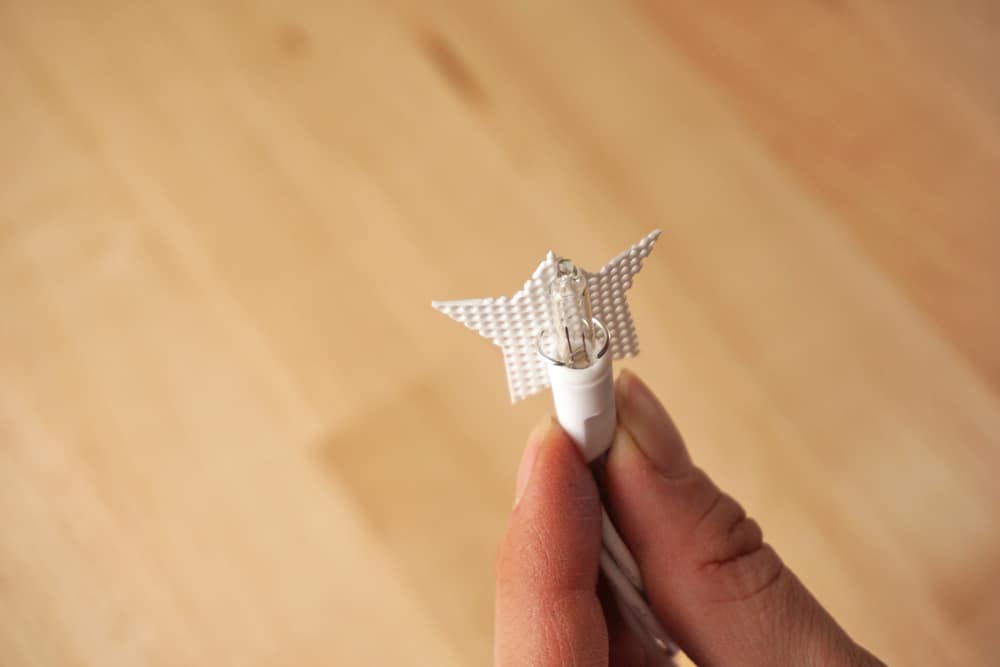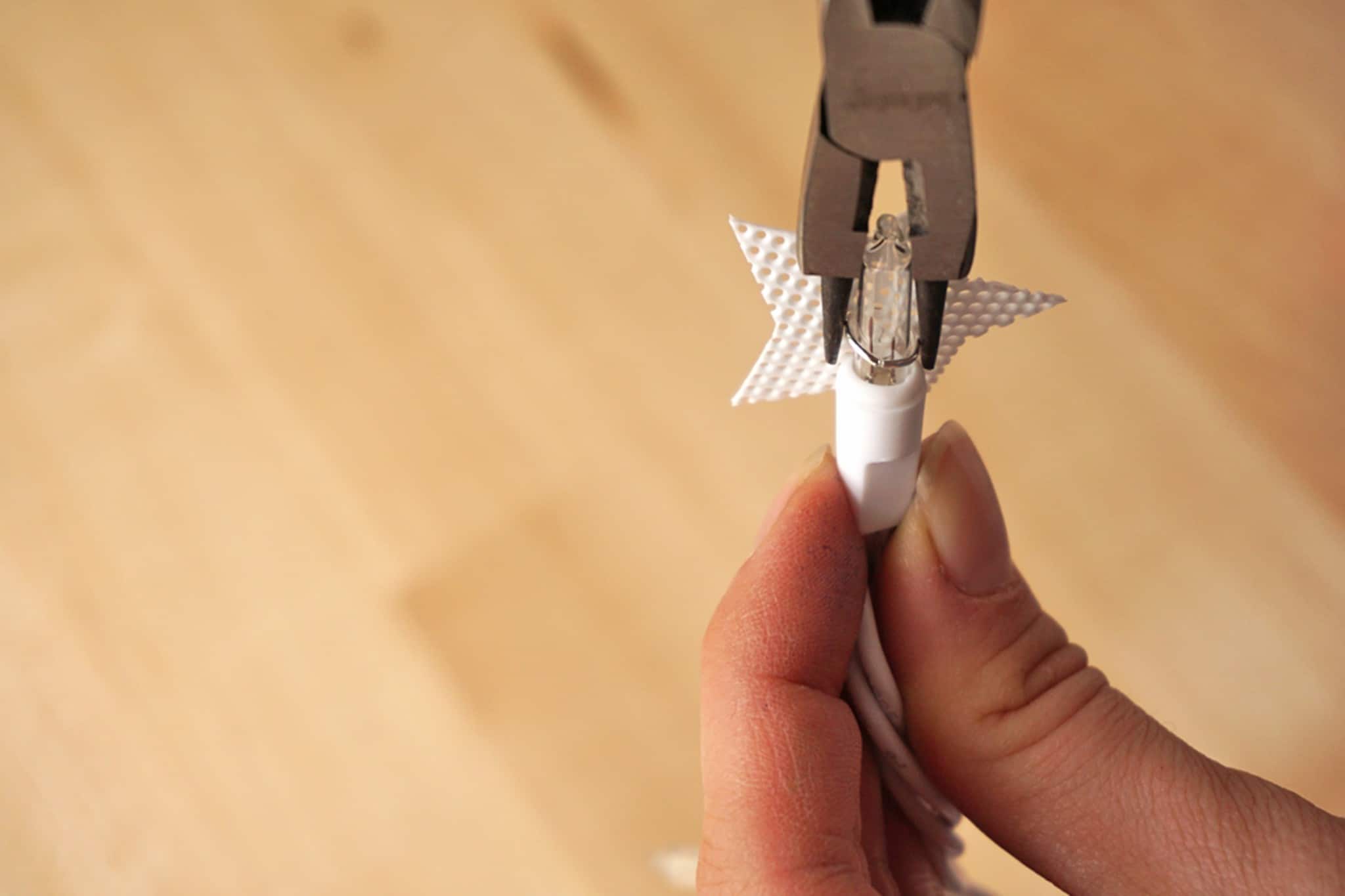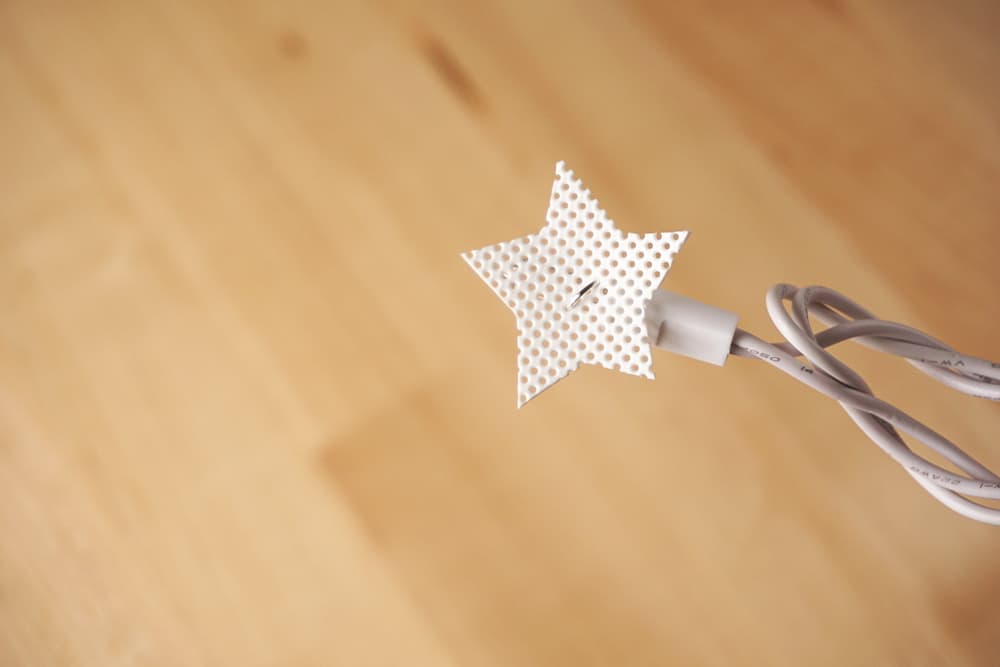 Slide a star onto each of your lights, and gently press the ring together with the pliers. I squeezed mine as snugly as I could and had no worries about breaking the bulbs. Add on as many stars as you like in as many sizes as you'd like, and you're done!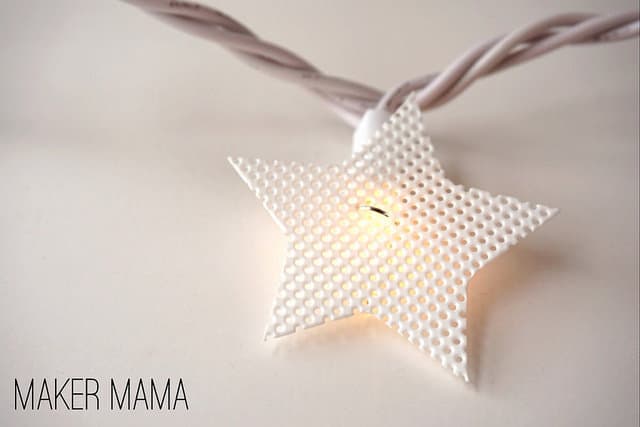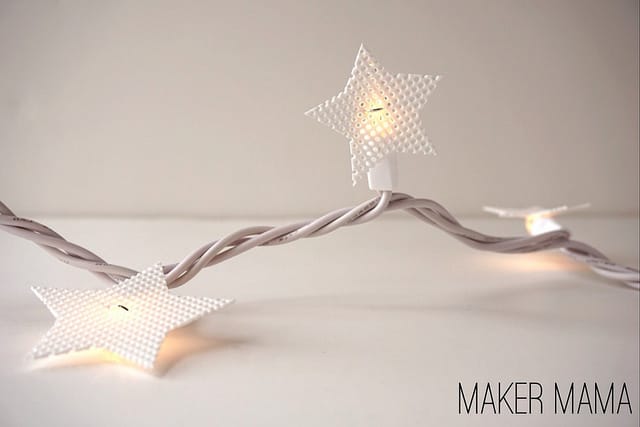 These Christmas light covers are a perfect craft to do while watching your favorite holiday movie, and you can get creative with the shapes you use, too. Now go light up your holidays!
---
Looking for more Christmas and winter craft ideas? Check out these following posts I think you're going to enjoy: