Learn how to make a pinecone wreath for Christmas in minutes with just a few supplies – this is such a lovely holiday and winter display!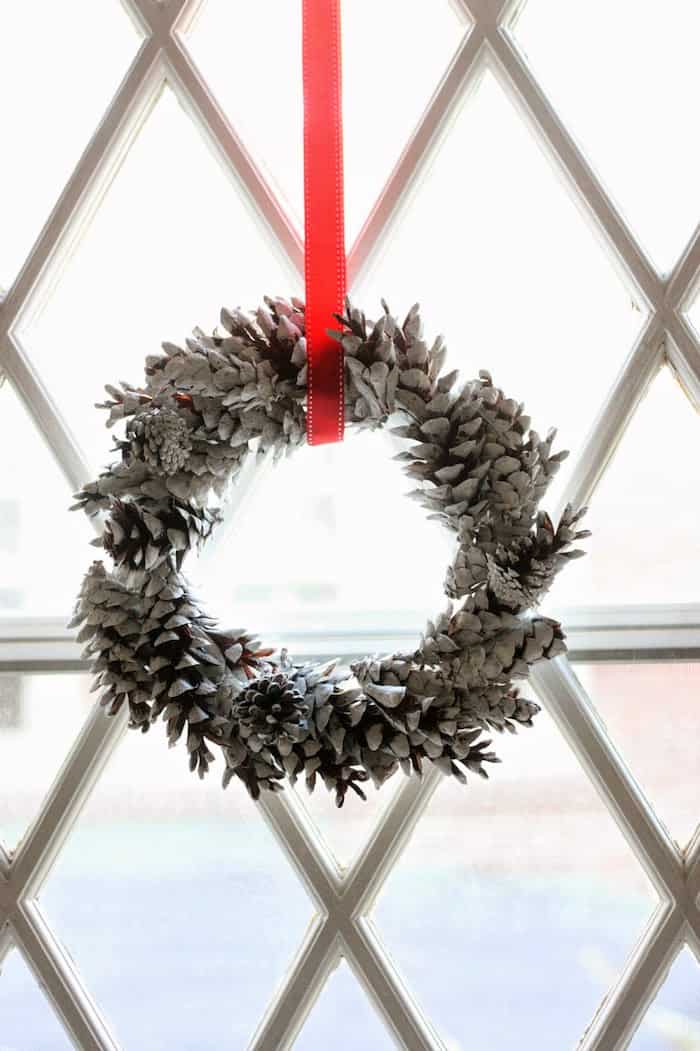 Hi DIY Candy friends! This is Liz from The Pretty Life Girls and today I'm going to show you the fun holiday wreaths I made for my dining room for just pennies. I'm going to show you how to make a pinecone wreath – one of my favorite Christmas crafts of all time.
These suckers are simple to put together, will looks gorgeous in your home, and cost less then a milkshake at DQ! Here's what I did!
How to Make a Pinecone Wreath
Supplies Needed:
Wreath form (I used a foam one from the dollar store)
Pine cones (Found mine for free, courtesy of the trees at our local high school)
Craft paint + paint brush (I used an acrylic chalky paint from Michaels and I love the chalky/distressed/matte finish it gave the wreaths)
A knife, X-Acto or other sharp variety
Hot glue gun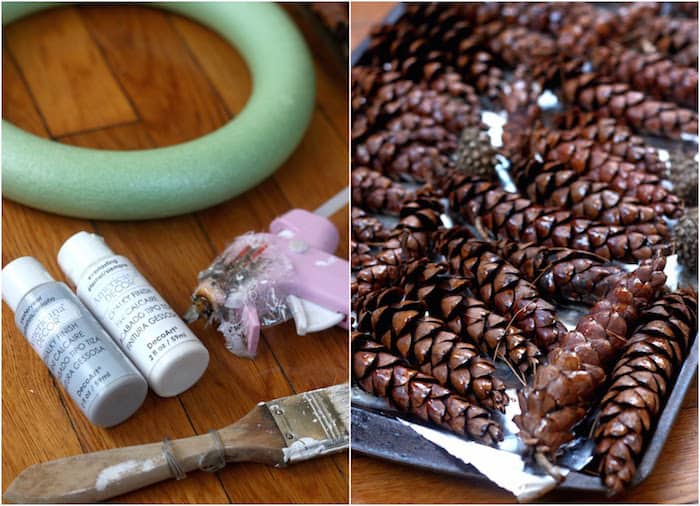 1. First, you will want to prep your pine cones if you found them out in nature. To do this, soak them in sink full of hot water + 1 c. of vinegar for a few minutes.
Next, transfer them to a foil-lined cookie sheet and put them in the oven on 250 degrees for about an hour. This will get rid of bugs, get rid of the sticky sap, and dry them out. Plus, it will make your house smell OUTRAGEOUSLY good.
2. Next, get your wreath form ready. I found it was easier to glue down the pine cones if the surface of the form was flat and not round.
To do this, I used a knife to shave off some of the form to make it flat on one side. After you have done this, paint the wreath form the color you are painting your pine cones and let dry.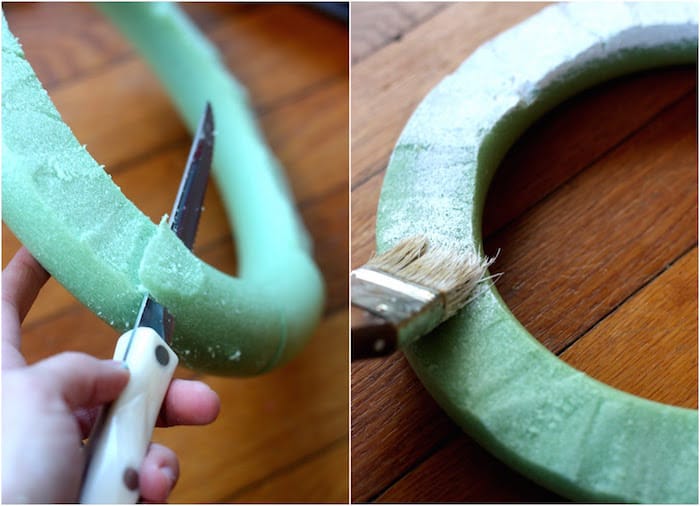 3. While your wreath form is drying paint your pine cones! I found that I paint brush with bristles worked best to get the kinds of coverage I wanted.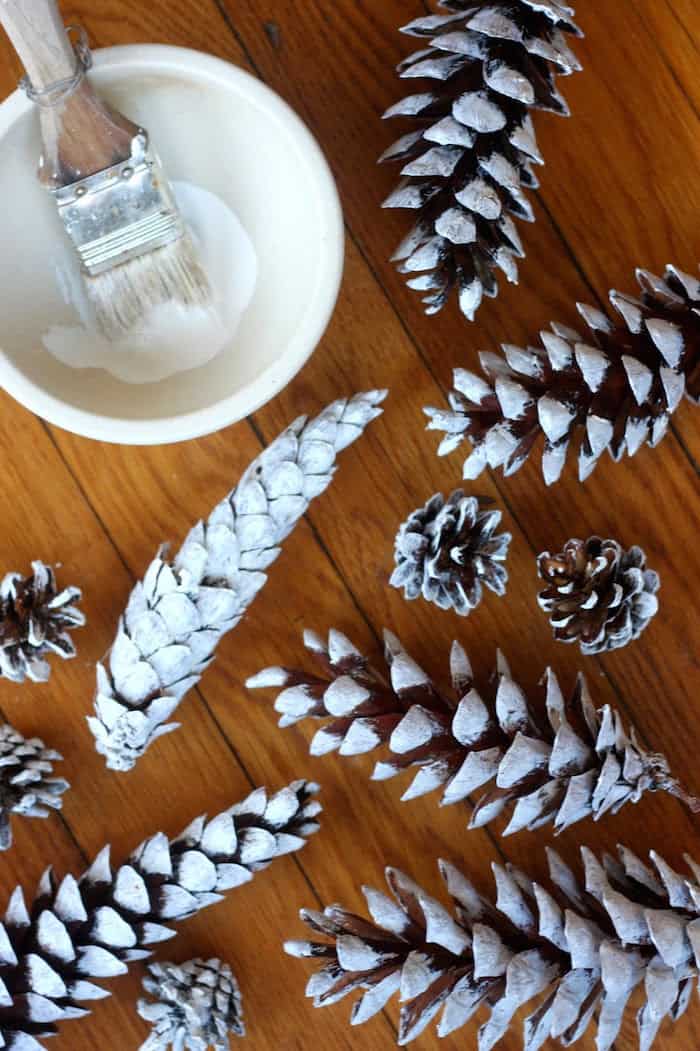 4. Once the pine cones are dry, hot glue them to the form! There really are no rules with a pine cone wreath. I just kept gluing pine cones until I liked how it looked.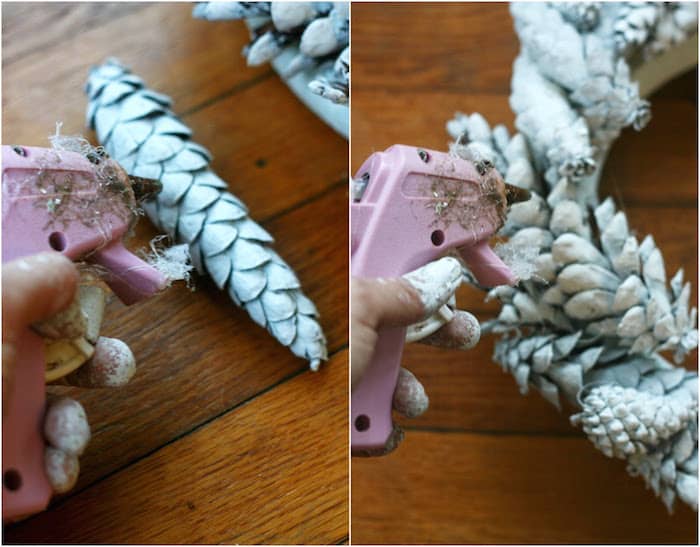 That's it. Hang your pine cone wreath, get some hot chocolate, turn on some White Christmas and let that Christmas spirit get the best of you! I love that you can keep these up pretty much all winter as well.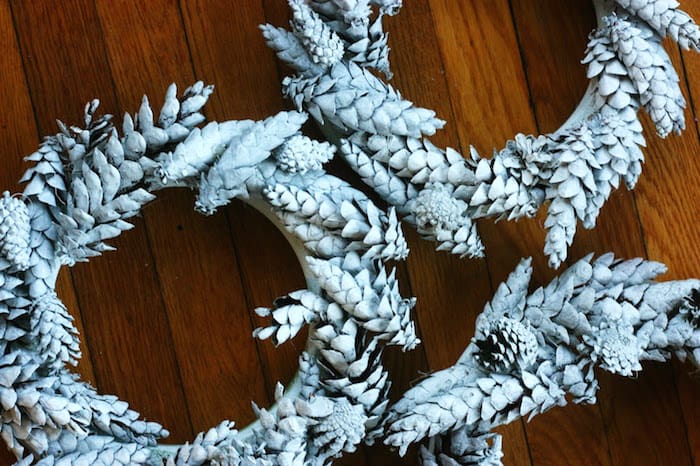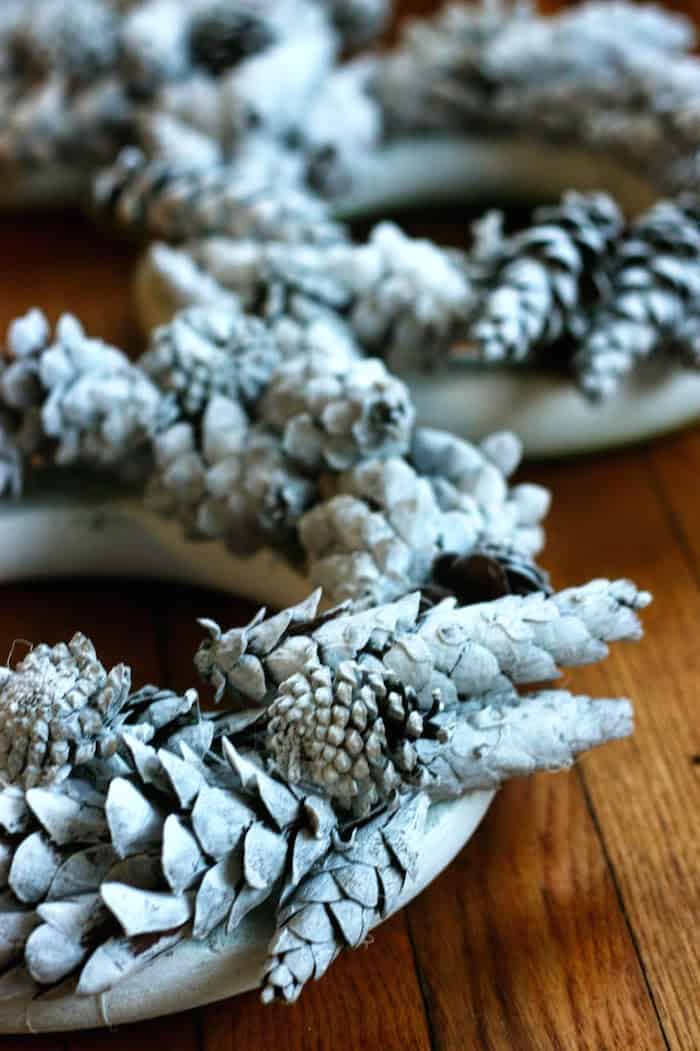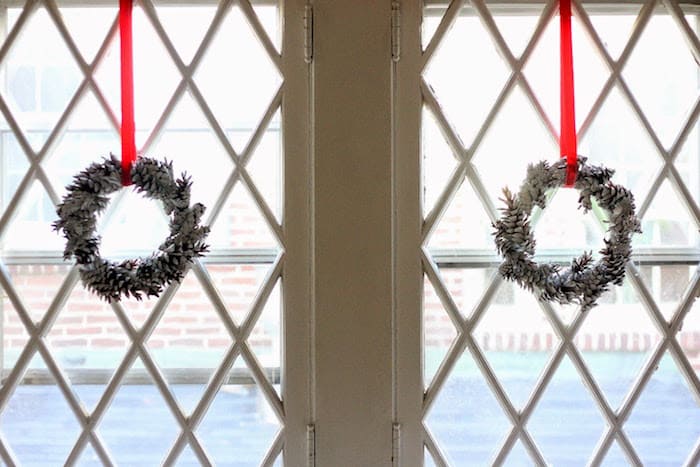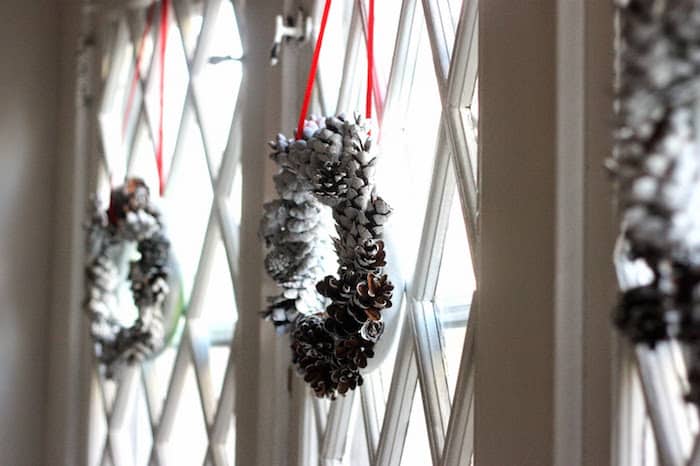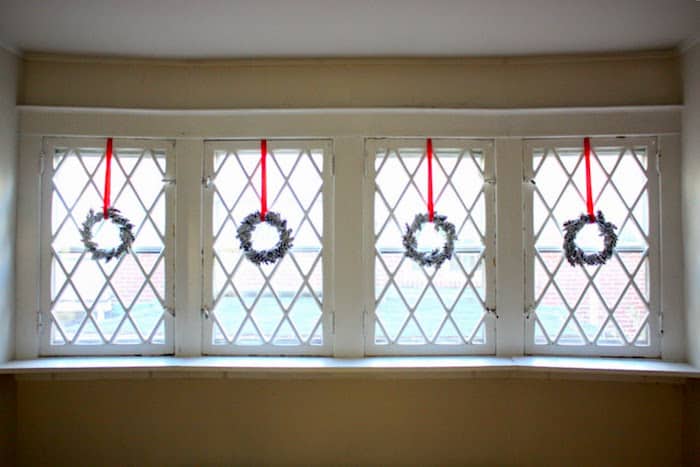 Now, be sure to come and visit my sister and me as we blog about style, food, and the things we love over at The Pretty Life Girls.
---
Now that you know how to make a pinecone wreath, here are some other Christmas crafts that might be up your alley:
DIY Nordic felted Christmas gnomes