Create your own DIY Christmas ornaments to decorate your tree in style. Here are 70+ ideas that are so fun to make for the holidays!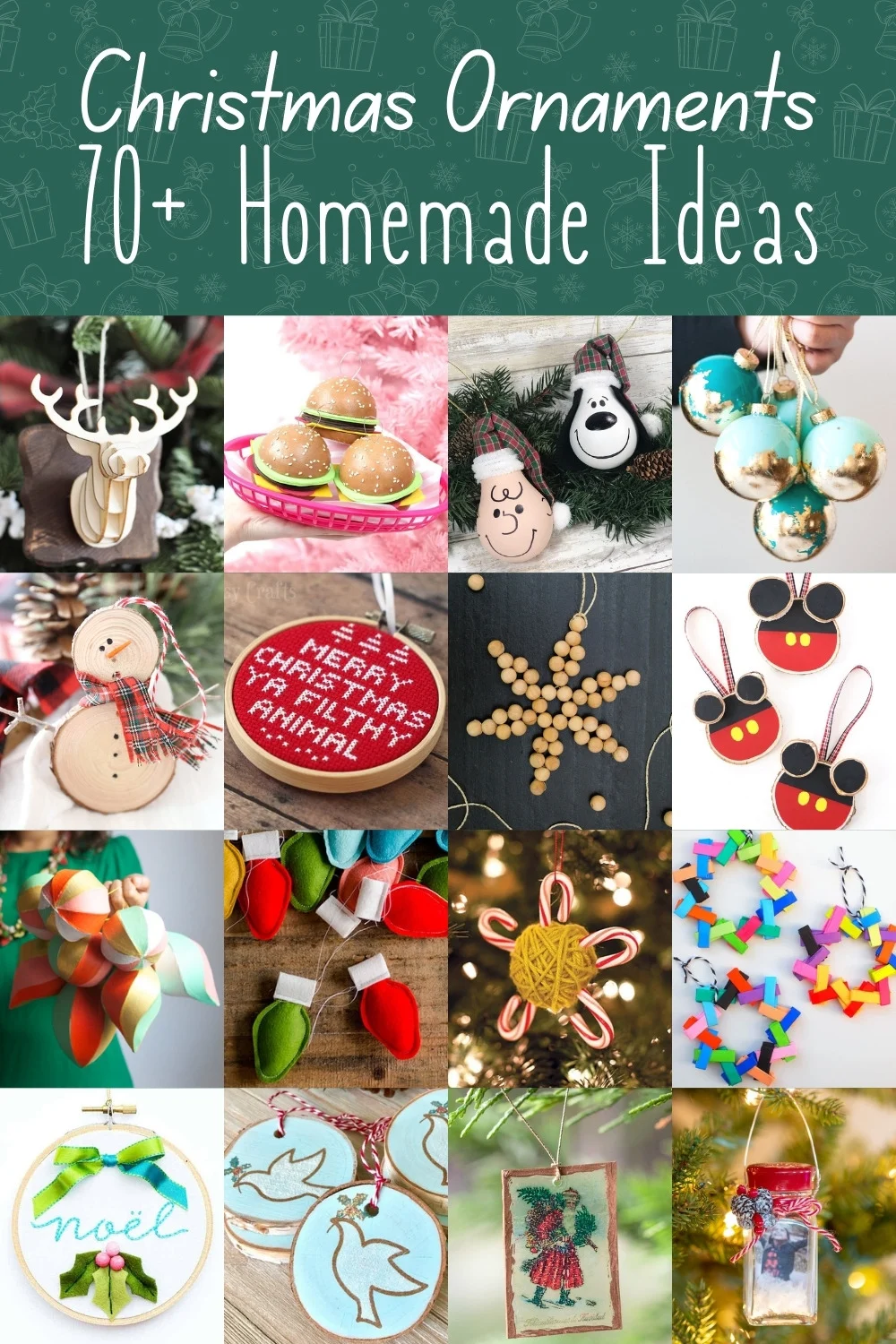 One of my favorite Christmas crafts to make is ornaments. They are so easy, cute and instantly gratifying! They are also great to make for gifts – whether it be family, hostesses, or Secret Santa exchanges.
Ornies are also great for Christmas decorating. And not just on the tree, of course. You can hang them from door knobs, frames, hooks, or really anywhere you like. They're very versatile!
So what kind of ornaments should you make? Well, that is up to you . . . but I've pulled together over seventy ideas to get you started.
Homemade Christmas Ornaments
Take a peek at these DIY Christmas ornaments – you're going to love them! There's a huge collection here ranging from easy to a little more difficult.
---
If you enjoyed this post, I hope you'll check out these other awesome Christmas ideas!