Turn your trash into festive decor with these 30+ DIY recycled Christmas decorations. You will be amazed at what you can make on a budget!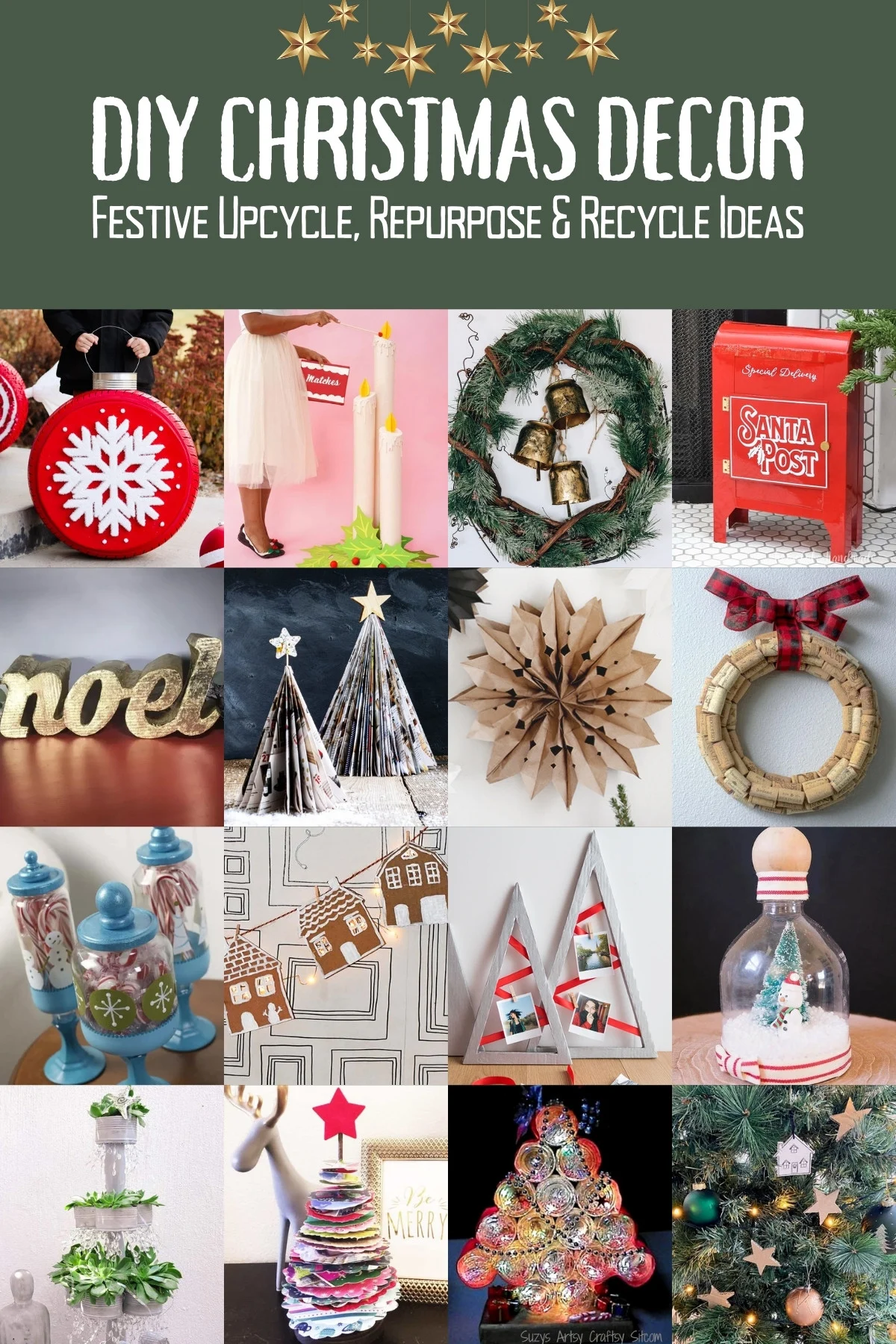 What do a tire, junk mail, cereal box, and paper bag have in common? They can all be used to make Christmas decorations!
No, this is not a joke – all of these items would probably end up in the trash or recycling when you are finished with them; but instead, you can repurpose them into some amazing decorations.
You may look at some empty soda cans and see trash, but someone else looks at them and sees that they could be made into faux vintage bells for a Christmas wreath. Some people just have an eye for this sort of thing.
If you don't, I've gathered a list of 30+ amazing recycled Christmas decorations (including those faux bells) that you can make yourself, or use as inspiration.
I bet if you were to go through your recycling bin or donation box right now, you would have some of the items used in this list. Go grab them and start making some festive holiday decor!
DIY Recycled Christmas Decorations
You're going to love these 30+ Christmas decorations from recycled materials. You will be amazed at what you can make with items that usually get thrown out.
---
Was I right? Were you amazed by these Christmas decorations from recycled materials? Then you will definitely enjoy these other Christmas ideas for your home: