These Easter chick crafts for kids are so cute I can hardly stand it! Here are some fun ideas for the holiday, all featuring adorable little chicks.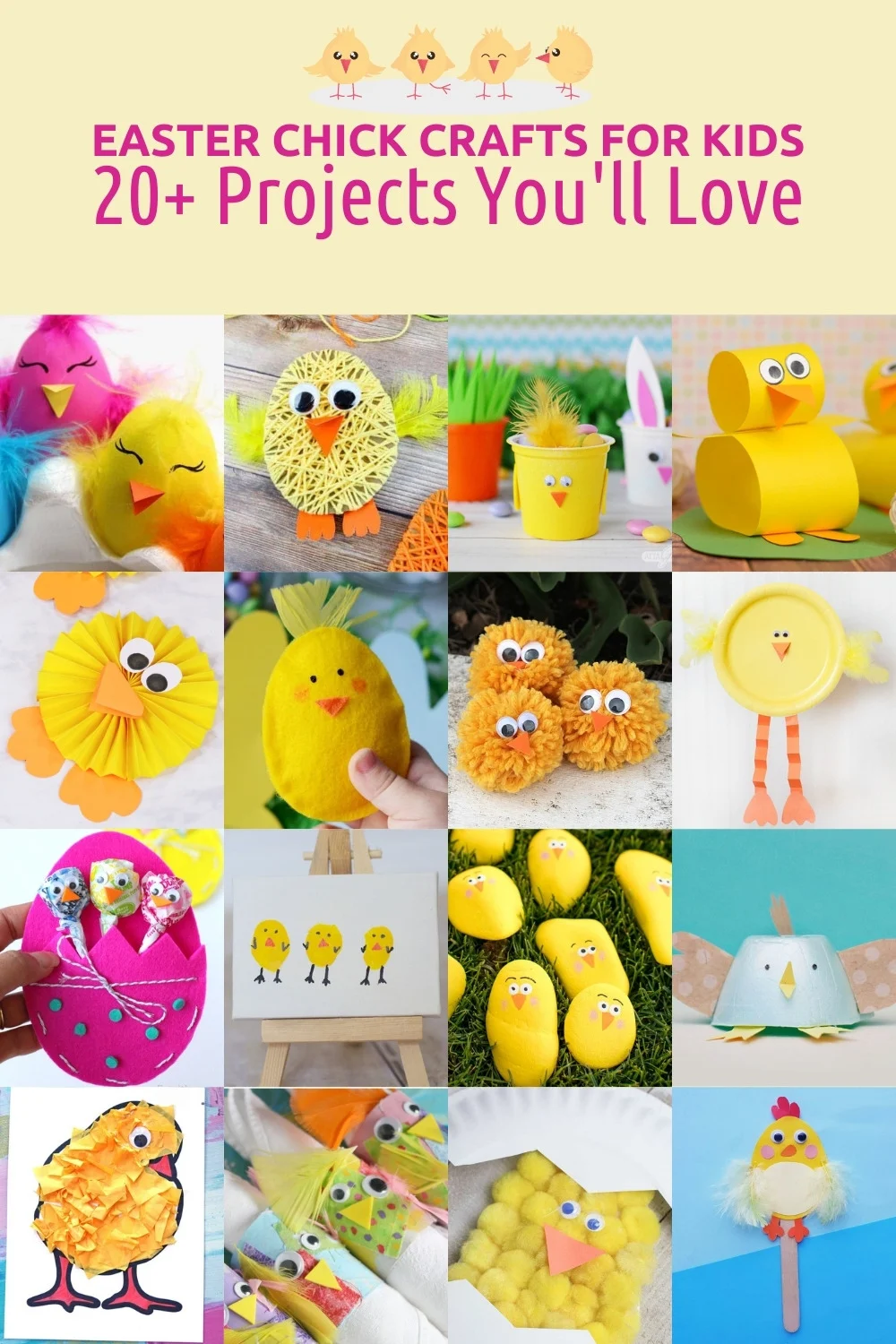 It wasn't until this year that I noticed how sweet Easter chicks are. I think it's because there are some amazing crafters out there who have done some of the cutest baby chicken projects ever! This year, I think it's time to add some baby chicks into my Easter crafts rotation.
I think you should too, so I've given you over 20 ideas for a place to start. There are great projects for children of all ages, from toddlers to preschool to elementary age. I'll be honest, I'd love to try a few of these myself.
Let me know which is your favorite! Are you more partial to puppets or pom-poms? Leave me a comment!
Easter Chick Crafts for Kids
Looking for some cute Easter fun for your kids? Here are over 20 Easter chick crafts for kids that fit the bill!
---
What do you think of these Easter chick crafts for kids? I'd love to know your favorite projects in the comments! Then check out some of the following Easter DIYs: