Here are some fun and creative ideas to reuse plastic bottles and turn them into amazing crafts, all while helping the environment! From home decor to fun toys, there's something for everyone in this list of easy plastic bottle crafts.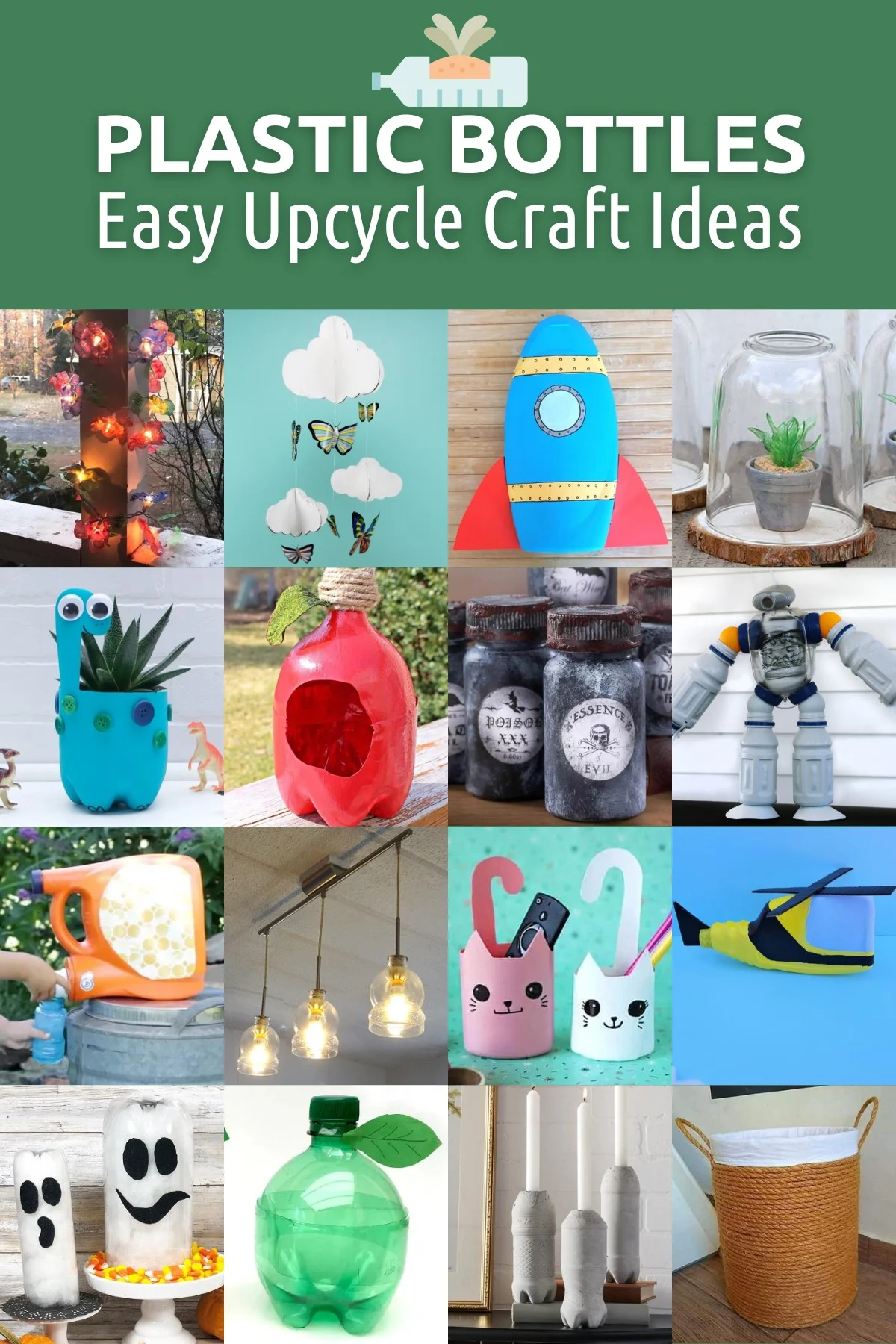 It is hard to avoid purchasing items that are in plastic containers. So why not reuse them? Below I have a list of over 30 craft projects that use plastic bottles and they are quite creative! But before we get to that, here are some benefits of using plastic containers in both adult and kid crafts:
Environmental sustainability: By reusing plastic bottles, you help reduce the amount of plastic waste that enters landfills and the environment, promoting environmental protection and conservation.
Cost-effective: Crafting with plastic bottles is inexpensive and budget-friendly. Instead of spending your money on new materials, you can reuse plastic bottles.
Versatility: Plastic bottles can be used for a wide variety of DIY projects, including candle holders, bird feeders, planters, and storage containers.
Educational value: Crafting with plastic bottles can be an educational activity, particularly for children. They can learn about recycling, environmental protection, and the benefits of reusing materials to reduce waste.
If you walk around your home, you will start to notice all of the plastic bottles you have. In the bathroom you have shampoo, conditioner, body wash and lotion bottles.
The kitchen and pantry have condiment bottles, cleaning supplies, drinks (water, soda, milk, juice) and more. Plus you have laundry detergent, pill containers, motor oil… and on and on.
So, if you can't avoid purchasing items in plastic bottles (which would be best), use up the product and then reuse the container in crafting! Here is a list of ideas to help inspire you:
Easy Plastic Bottle Crafts
Grab your recycling bin and gather plastic bottles for these fun craft ideas!
---
If you liked these easy plastic bottle crafts, I'd love it if you could share it using the buttons below. Then check out these other crafts using recyclable materials: