Looking for a fun holiday craft for your little ones? Try one of these 30 unique Christmas tree crafts for kids and get in the holiday spirit!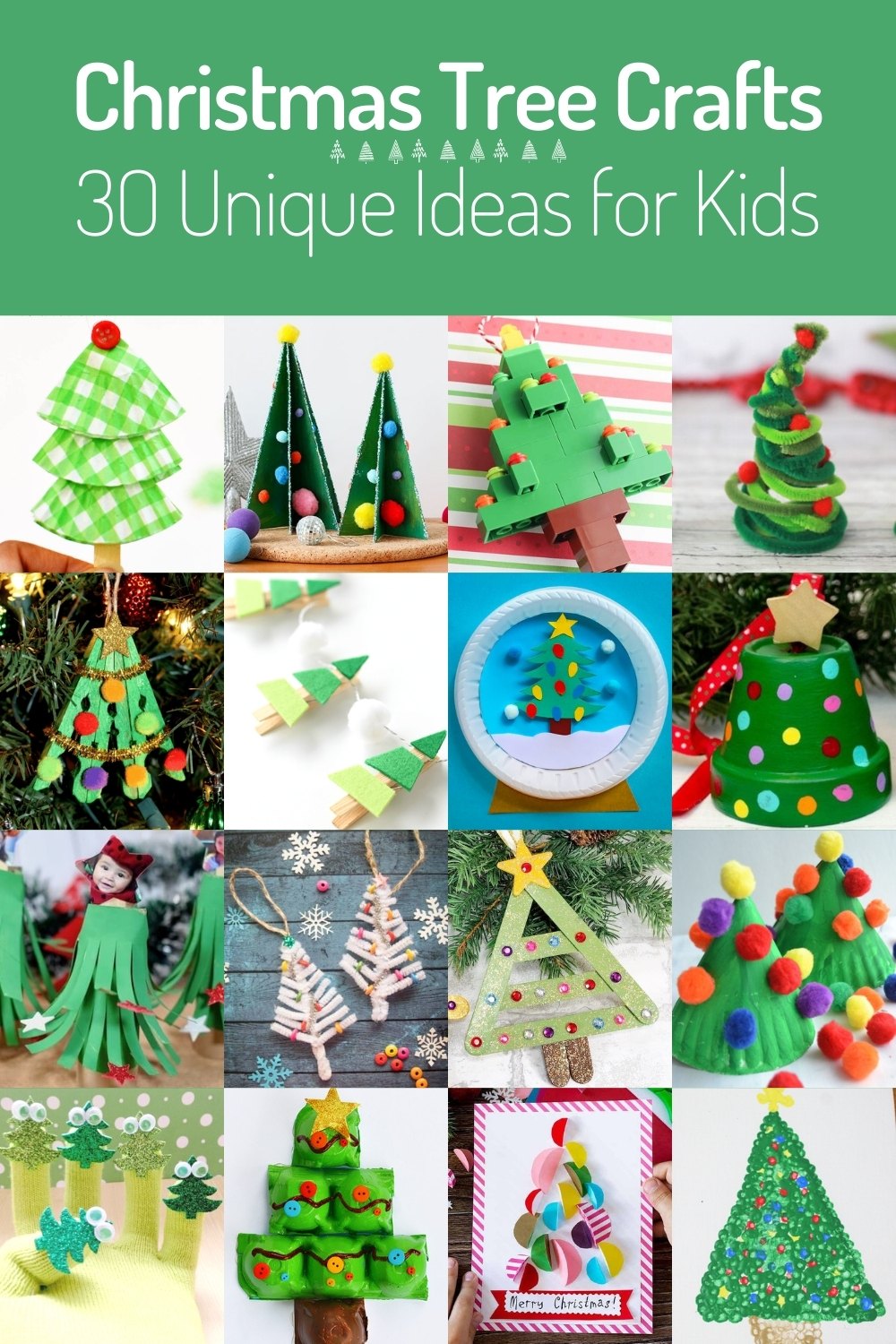 You know the holidays are coming when you get your Christmas tree and decorate it. However, not everyone has room for a tree. These kids crafts are a great way to have one of the major symbols of the holidays in your home without taking up a lot of space.
Even if you have a tree, these crafts will definitely help give the family some holiday spirit!
Grab the kids, make a batch of Christmas tree Rice Krispy treats and get started on your holiday crafting. This list of 30 Christmas tree crafts for kids has something for crafters of all ages. Scroll down to get the inspiration!
Christmas Tree Crafts for Kids
Get your kids in the holiday mood by making one of these 30 Christmas tree crafts for kids. The list includes ornaments, decorations, and even some cards!
---
Which of these Christmas tree crafts is your favorite? Let me know in the comments! I'd also love for you to check out these other ideas: