Get step by step tutorials for making your own bookmarks! Both kids and adults will love making these DIY bookmarks. Perfect for beginning crafters!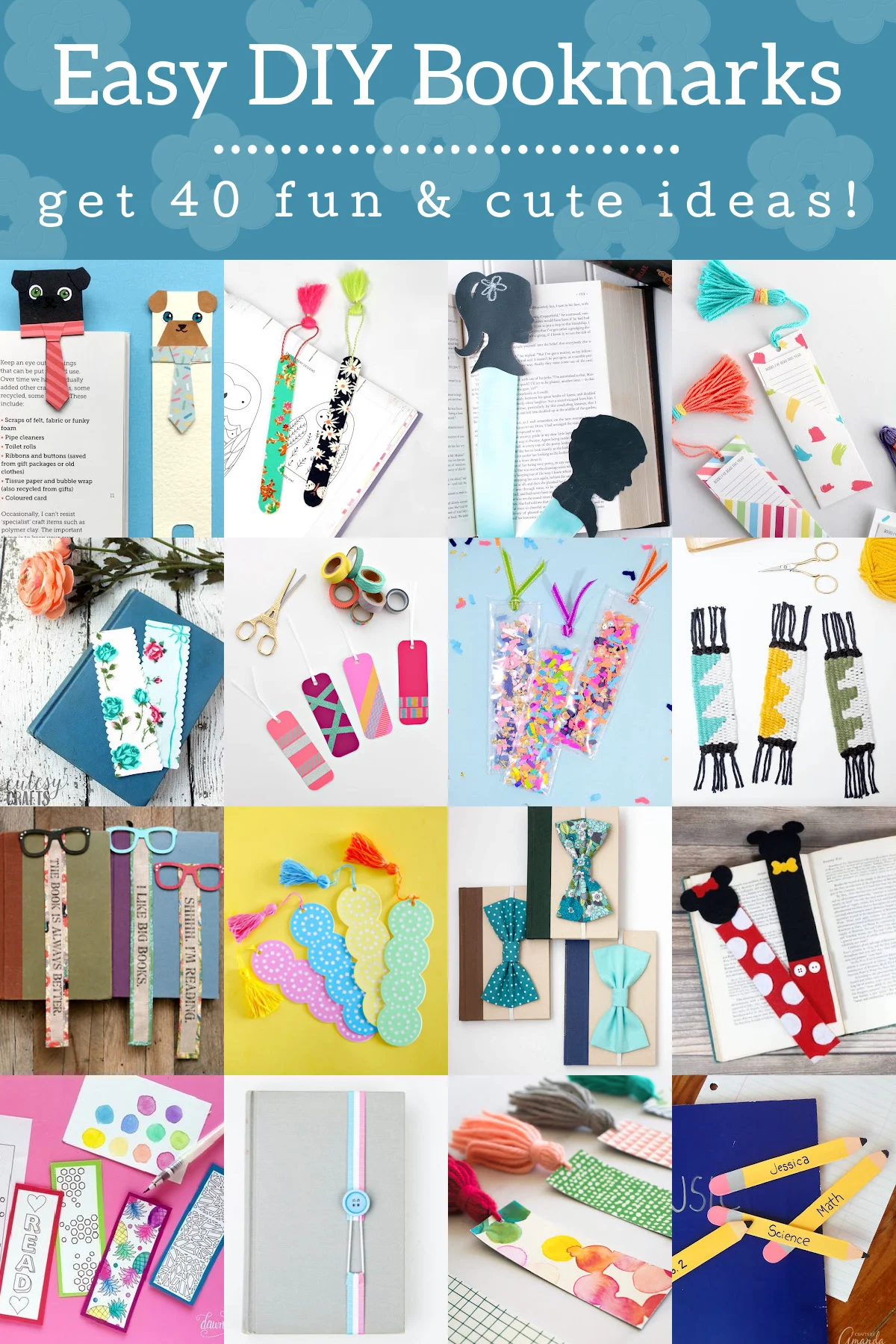 When I was little, I absolutely loved reading. I wish I could say I was as enthusiastic about it now, but honestly I sometimes struggle to find the time. I don't want it to be that way though!
I've recently made a recommitment to read again, even going so far as to put some books on my bed as a reminder to read (and not watch TV) before going to bed.
I fondly remember my favorite books from childhood. What were they, you ask? I had a lot of books I liked, but I really enjoyed James and the Giant Peach as well as the Nancy Drew Series. I'm honestly tempted to buy the Nancy Drew books again; they were so good!
As an adult, I really love the classics. My favorite books (I can say with confidence) are The Hobbit and Pride & Prejudice. I have not read the Lord of the Rings series . . . I know, I know . . . I probably should! Perhaps I can add them to my recommitment list.
One thing you always need if you read – a good bookmark. When I was little, I loved making my own bookmarks. We made them in school, and then I'd make more at home because I'd always have a few books going at once.
My DIY bookmarks were fun little crafts because they were quick, and you could make them out of just about anything! We always had supplies on hand that would work.
I've put together a collection of 40 DIY bookmarks for you to check out. These are appropriate craft projects for both kids and adults! Like I said, bookmarks are easy. Whether you're a beginning crafter or a seasoned vet, you're going to enjoy these ideas.
Keep on reading to get the list and learn how to make bookmarks. Then let me know your favorite books (from when you were a child and an adult) in the comments!
DIY Bookmarks
Try one of these unique DIY bookmark ideas! Homemade bookmarks are perfect for making for yourself or for gifts, and they are easy enough for crafters of all ages.
---
If you like bookmarks, perhaps you'll like these other craft posts: