Ignite your creativity with this list of 25 crafts with matchboxes! There is something for all ages, and these are perfect for beginners.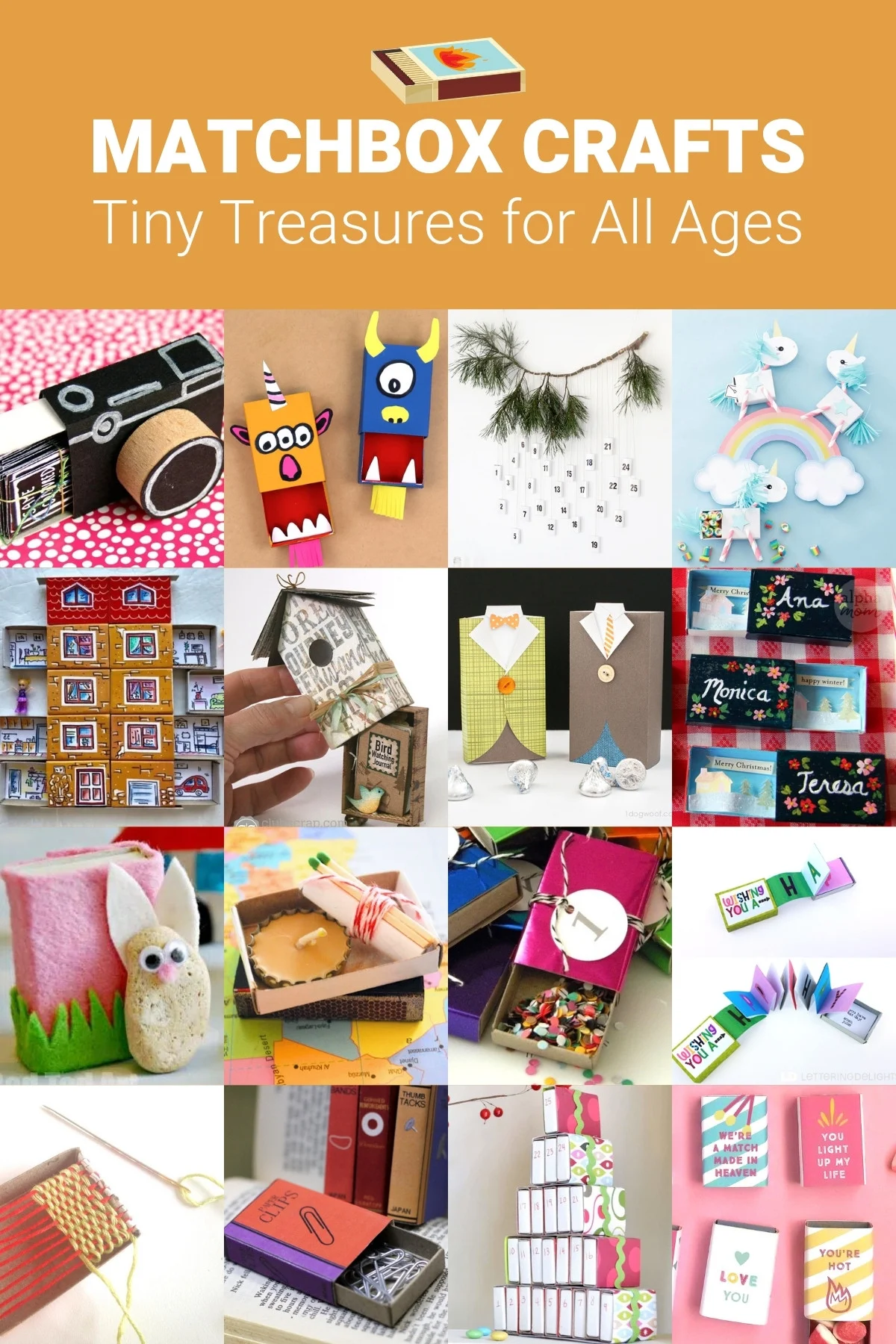 If you have children, I'm sure you have a tiny tea set for Barbie, small Lego kits, itty bitty dinosaurs or doll house furniture somewhere on your floor right now. If not, please share your secret with everyone! Kids are always drawn to miniature toys, and the fascination is something we all may feel even as adults.
What crafts can you make with a matchbox?
The draw of tiny treasure housed in small containers is hard to explain. Just think about all of those Altoid tin crafts people have come up with. They've been turned into beds for small monsters, emergency kits for your purse and even miniature games to keep kids busy on the run. The same can be done with empty matchboxes!
Reusing or upcycling unused items is great for the environment. Why throw away a perfectly good matchbox if you can use it to create a fun craft? This is what prompted me to look for some fun matchbox craft ideas. Today I'm sharing 25 of those ideas with you.
If you are unsure about reusing matchboxes (for whatever reason), you can still make these crafts. You can purchase craft matchboxes, or you can make your own matchbox.
Crafts with Matchboxes
This list of 25 crafts with matchboxes includes ideas for all ages; from unicorn favor boxes to holiday dinner place cards. Check it out and ignite your creativity!
---
Which matchbox craft was your favorite? Let me know in the comments, and then check out these other popular box crafts: