If you are ready to celebrate the countdown to Christmas, make an advent calendar! Here are 20+ DIY advent calendars that will inspire you.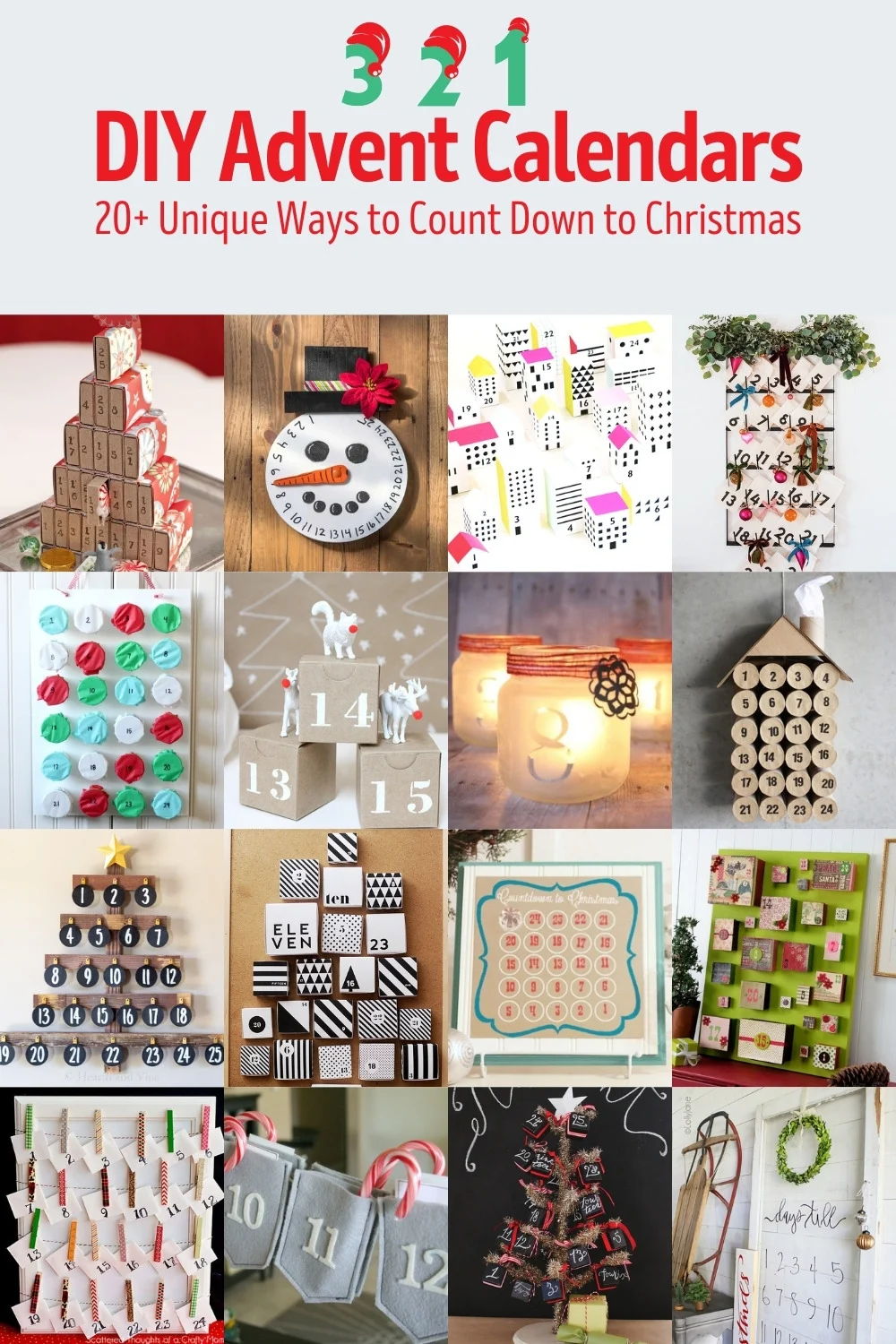 The holidays are so exciting – don't you want a countdown calendar to mark when the "big day" is near? And by countdown calendar I mean advent calendar . . . counting down from the first of December to the 25th.
I particularly love the kind that have an edible treat behind the door, but hey, all advent calendars are fine by me. They are such awesome Christmas activities no matter what you have inside, honestly!
In doing a little research to see what kind of calendar I'd want to make this year, I found a ton of awesome ideas. Are you in love with DIY advent calendars too? If so, scroll down to get inspired!
(don't forget check out our free Christmas printables, Christmas wreath ideas, ways to make a Christmas tree skirt, or DIY Christmas stockings!)
DIY Advent Calendars
Have fun counting down the days until Christmas with one of these unique DIY advent calendar ideas. What a cute way to pass the time this holiday season!
---
Would you try one of these DIY advent calendar ideas? Let me know in the comments!